Chongyun is one of the original characters released with the game. He is a Cryo claymore user who can be used as a main DPS or sub-DPS. Chongyun is considered a low investment while doing great, especially since he is extremely F2P friendly.
While Chongyun's kit is extremely simple, he can make your team weaker if he is placed incorrectly in some comps. He infuses Cryo into some characters, which can hurt your overall damage. Thus, it is important to understand how his kit works. Here you can learn how to optimize his build to reach his peak performance!
Skills
Normal Attack: Demonbane
Chongyun strikes up to four times, and holding the attack deals consecutive slashes that consume stamina. After stopping the consecutive slashes, Chongyun performs a powerful slash that deals extra damage. This skill is not as impactful as other skills. Thus, it takes the least priority in leveling up.
Elemental Skill: Spirit Blade: Chonghua's Layered Frost
Chongyun strikes the enemies and deals AOE Cryo damage to enemies in front of him. After a short delay, any character inside the Cryo damage area who are a sword, claymore, or polearm user will have their weapons infused with Cryo.
One essential thing to note: This Cryo infusion can ruin some combinations, so it is important not to use him along with other elemental characters who do not have their own infusions. An example of that is Eula, where the Cryo infusion will remove her Physical bonus and make her extremely weak. Thus, it is extremely important to pair him with characters that synergize with him.
Elemental Burst: Spirit Blade: Cloud-Parting Star
Chongyun summons 3 spirit blades that hit the ground and explode, dealing AOE Cryo damage to enemies and knocking them away. As simple as this skill is, it is the main damage source for Chongyun. Thus, it takes the highest priority in leveling up.
Passive: Steady Breathing
Characters that are sword, claymore, or polearm users gain 8% increased attack speed while they are inside the field created by Chongyun's Elemental Skill.
2nd Passive: Rimechaser Blade
When the field created by Chongyun's Elemental Skill expires, a spirit sword is summoned and attacks nearby enemies, dealing AOE Cryo damage. The spirit sword deals the same damage as the Elemental Skill and reduces their Cryo resistance by 10% for 8 seconds.
Weapons
Wolf's Gravestone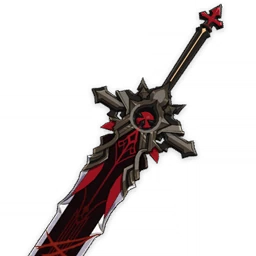 Wolf's Gravestone is the best weapon on Chongyun due to its high attack stats. The 49.6% attack from its secondary stat along with 20-40% additional attack from the passive can be a great damage boost. Moreover, if Chongyun attacks an enemy with HP less than 30%, it increases the party's attack by 40-80%. This weapon allows him to work with a sub DPS to deal maximum damage from both characters.
Redhorn Stonethresher
Redhorn Stonethresher is a great alternative as a damage boost. While its passive is mediocre at best, the 88.2% crit damage from secondary stat is the highest in the game. Critting with Redhorn can easily compensate for the passive. Meanwhile, if the rotation allows for a couple of normal attacks, the increased damage can be moderately useful.
Sacrificial Greatsword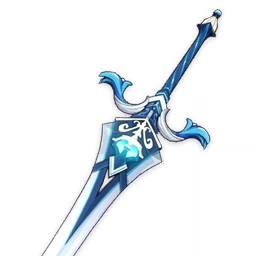 Sacrificial weapons are almost good on every character since the reset practically doubles your damage. Sacrificial Greatsword has an 80% chance to reset the cooldown of the Elemental Skill with 16 seconds cooldown at Refinement 5. As a four-star weapon. It is relatively easier to get it R5 in comparison to five-star weapons.
Artifacts
There are multiple ways to build Chongyun depending on what bonus is needed and what comp he is used in. However, the best set to put on him is the 2-piece Blizzard Strayer and a 2-piece 18% attack set. The Cryo damage bonus and attack% bonus are the most optimal to increase his damage. An alternative is using the 4-piece Blizzard Strayer, but that only works on the Permafreeze team.
An Alternative build is the 4-piece Emblem of Severed Fate to increase the Elemental Burst's damage. While it's great in boosting the overall damage, energy recharge is not a great substat for Chongyun as a damage dealer since his Elemental Burst has a really low cost of 40. As for substats, Attack%, crit rate, and crit damage are very important. In a reaction team, elemental mastery is helpful.
Build: 2-piece Blizzard Strayer/2-piece 18% Attack
Flower
Plume
Sands
Goblet
Circlet
Substats
1. HP
1. ATK
1. ATK %
1. Cryo DMG Bonus
1. Crit Rate % or Crit DMG %
1. Crit Rate %
2. Crit DMG %
3. ATK %
4. Elemental Mastery
Also Read: Best Settings For Genshin Impact: Get The Highest Performance And Graphics.
Build: Emblem of Severed Fate
Flower
Plume
Sands
Goblet
Circlet
Substats
1. HP
1. ATK
1. ATK %
1. Cryo DMG Bonus
1. Crit Rate % or Crit DMG %
1. Crit Rate %
2. Crit DMG %
3. ATK %
4. Elemental Mastery
Team Comps
In terms of team comps, there is one well-known team comp that is low investment and F2P friendly. National team consists of Chongyun, Xiangling, Xingqiu, and Bennett. The team can constantly cause reactions and deal massive damage while being well-rounded and at a low investment.
Otherwise, Chongyun can be used as a DPS or sub-DPS, where he is used to dealing damage, and the other three characters support him, or he is used to generating particles for a Cryo main DPS. Typically that can be in a Melt team, but Permafreeze can work sometimes.
Shenhe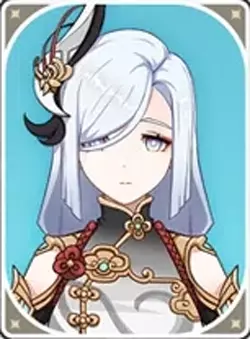 Shenhe is the best support for Chongyun due to her damage increase and Cryo resistance decrease to enemies. Her passive can increase Chongyun's Cryo damage and Elemental Skill and Burst's damage. Finally, her Elemental Skill can also increase Cryo damage based on her attack.
Ayaka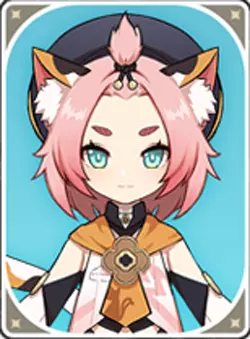 Instead of looking at Chongyun as a main DPS, he can be used as a sub-DPS to Ayaka. In this comp, Chongyun can generate Cryo particles for Ayaka, deal damage on the side, and reduce Cryo resistance of enemies. Meanwhile, the Cryo infusion and attack speed increase can improve Ayaka's normal attack damage.
Also Read: Best Ayaka Build: Weapons, Artifacts & Team Comps
Kazuha/Venti/Sucrose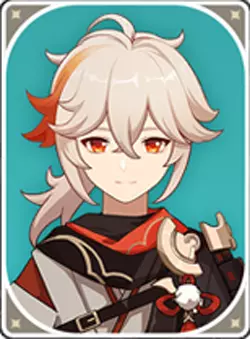 Xiangling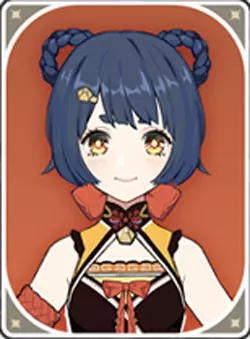 Xiangling is one of the national comp and a great support to Chongyun. She works with him due to the damage increase through reactions, along with the damage boost offered by Guoba. Since Chongyun is a melee character, he can maximize the benefit from Xiangling's Burst as well.
Yelan/Xingqiu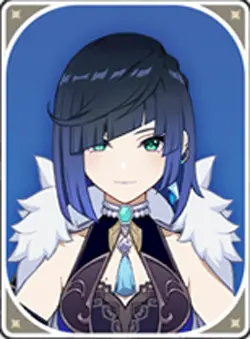 Also Read: Best Yelan Build: Weapons, Artifacts & Team Comps
Yelan and Xingqiu are amazing when added to Chongyun due to their high damage along with permafreezing capabilities. The Cryo infusion in normal attacks from Chongyun and Hydro application from their Bursts. However, the main difference is that Xingqiu provides more utility through his Burst, where characters receive less damage. Meanwhile, Yelan grants extra damage through her Burst and passive.
Also Read: Best Xingqiu Build: Weapons, Artifacts & Team Comps
Bennett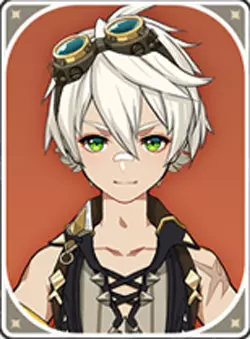 Bennet is the final member of the national team and a great support overall. The damage boost along with the heal makes the team well-rounded in terms of offense and defense. The damage boost can even be better if he has Noblesse set.
Also Read: Best Bennett Build: Weapons, Artifacts & Team Comps
Constellation
| | |
| --- | --- |
| Ice Unleashed | After the last attack in Chongyun's normal attack sequence, he releases 3 ice blades that each deal 50% of Chongyun's attack as Cryo damage nearby enemies |
| Atmospheric Revolution | Inside the Chongyun's Elemental Skill field, any Elemental Skill or Burst used will have 15% reduced cooldown |
| Cloudburst | Increases the level of the Elemental Burst by 3 and the maximum level to 15 |
| Frozen Skies | Every time Chongyun damages an enemy affected by Cryo, he regenerates 1 energy (2-second cooldown) |
| The True Path | Increases the level of the Elemental Skill by 3 and the maximum level to 15 |
| Rally of Four Blades | The Elemental Burst summons an extra spirit blade, and if it damages enemies that have a lower HP % than Chongyun's HP, it will deal an additional 15% more damage |
In terms of constellations, there are two important constellations to keep in mind, the second and the sixth. The second constellation is extremely useful, especially in comps that have a high cooldown for their Elemental Skill or Burst.
As for the sixth constellation, it is very beneficial for Chongyun's personal damage. The additional damage along with the extra spirit blade can improve his damage significantly along with the 3 extra levels from the third constellation. After all, getting the sixth constellation on a 4-star character is relatively easy in comparison to 5-star characters.
As a four-star, Chongyun was one of the best damage dealers at the beginning of the game. He earned his position in the best 4-star team due to his damage at low investment. Not only that, he is flexible in terms of being a main DPS or sub-DPS.
Overall, Chongyun is a decent damage dealer who can be great at low investment. He is extremely F2P friendly and very worth the investment for newer players. As for veterans, he is still fun to play, and his build is similar to other Cryos, meaning that his artifacts can be transferred back when stronger characters are pulled.
All image copyrights belong to Mihoyo, Genshin Impact fandom, and Genshin honeyhunterworld.