Bennett is one of the best if not the best four-star in the game. In almost any abyss clear video, you will find him in one of the two teams. This is mainly due to his simple and quick kit that boosts his allies attack while consistently healing them.
While Bennett is a simple-to-understand character, there are some things that are important to understand. In this guide, learn how to avoid the biggest mistake on Bennett while optimizing his kit and have the best performance!
Skills
Normal Attack: Strike of Fortune
Bennett strikes up to five times, and when on hold he strikes two quick attacks. Those attacks are typically weak so they are the least priority in leveling.
Elemental Skill: Passion Overload
There are three modes for this skill: tap, short hold and long hold.
Tap: Bennett strikes one time and deals Pyro damage.
Quick hold: Bennett strikes twice and deals Pyro extra damage and knocking the enemies.
Long hold: Bennett strikes three times and deals extra Pyro damage and knocking himself and the enemies.
This skill has a relatively short cooldown and can be spammed to regenerate elemental particles.
Elemental Burst: Fantastic Voyage
Bennet performs a plunge attack that deals Pyro damage and creates a field around him. Anyone in the field at 70% or below HP will regenerate HP based on Bennett's maximum HP. Moreover, those who are in the field with 70% or higher HP gain attack bonus that scales with Bennett's base attack.
Characters on the field will be infused with Pyro element, which can be helpful in setting up swirl reaction with characters like Kazuha and Venti. One thing to note is that building attack on Bennett does not affect his attack buff. This skill is the prime reason why Bennett is one of the best 4 star supports if not the best. This is why it takes the highest priority in leveling up.
Passive: Rekindle
This passive decreases Bennett's Elemental Skill by 20%.
2nd Passive: Fearnaught
Inside Bennett's Elemental Burst field, his Elemental Skill gains an extra 50% cooldown reduction, along with resistance to the knock-up on himself by its second charge.
Weapons
Sacrificial Sword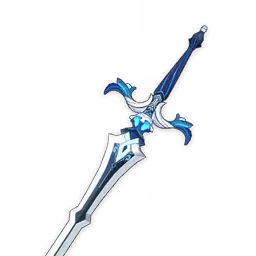 The most important stat for Bennett is energy recharge. Mainly to consistently keep his Elemental Burst up. Thus, the Skyward blade is the most practical weapon due to its high energy recharge of 61.3%.
Not only that, Sacrificial Sword can reset Bennett's Elemental Skill cooldown with a 40-80% chance.
Skyward Blade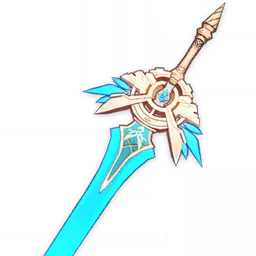 While the Skyward blade gives less energy recharge (of 55.1%), it increases the crit rate by 4-8%. After using the Elemental Burst, the wielder gains 10% movement speed and attack speed.
Moreover, their normal and charged attacks gain 20-40 atk% bonus. This allows Bennett to deal more damage in tough situations.
Primordial Jade Cutter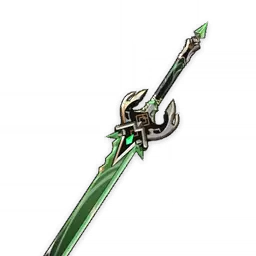 Bennett's Elemental Burst regeneration depends on Bennett's maximum HP. Thus, it is important to have as much HP as possible. Primordial jade cutter increases the HP by 20-40%.
Not only that, it increases Bennett's attack by 1.2-2.4% of maximum HP, which will be a significant increase due to Bennett's high maximum HP.
Artifacts
Bennett focuses on healing and buffing the damage of his allies. Thus, his artifacts need to help him increase their buffs or make his buffs more consistent. Thus, Noblesse Oblige works greatly on him since it gives 20% more attack for 12 seconds to all his party after using Bennett's Elemental Burst.
Bennett requires 3 main stats: Energy recharge, elemental mastery, and most importantly HP%. Although for the circlet you can use healing bonus to allow each tic of the Elemental Burst heal a lot.
Build: Noblesse Oblige
Flower
Plume
Sands
Goblet
Circlet
Substats
1. HP
1. ATK
1. HP % or Energy Recharge
1. HP %
1. HP % or Healing Bonus %
1. HP %
2. Energy Recharge
3. Elemental Mastery
However, there is a situational build for Bennett used specifically for Melt and Vaporize comps. This one is more towards end game to have when you aim to quickly burst an enemy, especially for the abyss. Crimson Witch of Flames set gives 15% extra damage to Vaporize and Melt reactions.
Also Read: Best Settings For Genshin Impact: Get The Highest Performance And Graphics.
While it gives 40% to Overloaded reaction, the reaction itself lacks a damage multiplicative like Vaporize in Melt. In other words, the total damage dealt will be less than them.
Build: Crimson Witch of Flames
Flower
Plume
Sands
Goblet
Circlet
Substats
1. HP
1. ATK
1. HP % or Energy Recharge
1. HP %
1. HP % or Healing Bonus %
1. HP %
2. Energy Recharge
3. Elemental Mastery
Team Comps
Due to Bennett's Elemental Burst, it is no wonder he can fit in almost every team comp. Moreover, he's one of the most used 4 stars on the last floor of the abyss. Moreover, infusing Pyro status with your characters really helps with Anemo characters, allowing him to set up a great combo that will deal massive damage with them.
Ganyu
Bennett is one of the greatest supports to Ganyu. Mainly because he covers many of her weaknesses. Bennett can keep her alive while boosting her damage due to his Elemental Burst. Moreover, the Pyro he applies can help in her Melt comp to burst down enemies.
Also Read: Best Ganyu Build: Weapons, Artifacts & Team Comps
Kazuha/Venti/Sucrose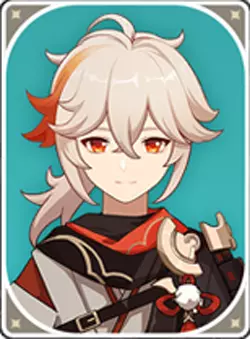 Childe/Tartaglia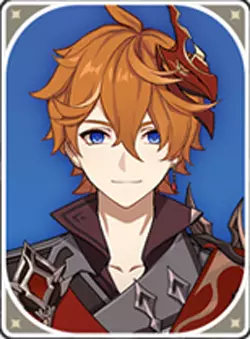 Childe's melee mode on its own is a massive damage dealer. Adding a Bennett's attack buff and a Vapoize reaction can make abyss a lot easier. Childe can also benefit more if Bennett has Crimson Witch of Flames set. However, this is more end game and requires more set up.
Raiden Shogun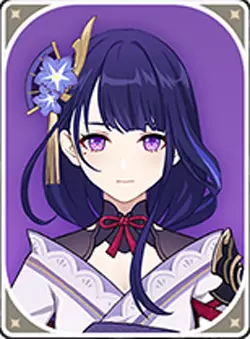 Raiden Shogun works well with Bennett if she is the main damage dealer. Not only he can help her charge her stacks for her Elemental Burst, but he also gives her attack buffs that will allow her to burst the enemies quickly.
Also Read: Best Raiden Shogun Build: Weapons, Artifacts & Team Comps
Having both of them in a team comp allows for quick rotations and more consistent damage.
Constellation
| | |
| --- | --- |
| Grand Expectation | Bennett's Elemental Burst's attack buff is no longer restricted to HP. Moreover, the attack buff gains an extra 20% of Bennett's base attack |
| Impasse Conqueror | Bennett's energy recharge is increased by 70% when his HP is below 70% |
| Unstoppable Fervor | Increases the level of the Elemental Skill by 3 and the maximum level to 15 |
| Unexpected Odyssey | After using Bennett's Elemental Skill, normal attack can be used immediately to deal an additional attack that deals 135% damage. |
| True Explorer | Increases the level of the Elemental Burst by 3 and the maximum level to 15 |
| Fire Ventures with Me | Sword, Claymore, or Polearm-wielding characters inside Bennett's Elemental Burst will have their weapons infused with Pyro and gain 15% Pryo damage |
One of the worst mistakes anyone could make in his account is using his sixth constellation. DO NOT ACTIVATE THE SIXTH CONSTELLATION. Many to this day regret activating it as it kills all his potential in supporting any character other than Pyro characters. As a 4 star, it is not that hard to level up his constellation. He truly shines when at C1. The removal of the HP restriction allows him to have a stable attack buff. However, C5 buffs his Elemental burst so it is nice to have as well.
Overall, Bennett is one of the must-have characters in this game. His kit is the main reason he is one of the most used characters in the abyss and in general. Not only that, he can be very helpful in setting up elemental reactions due to his Pyro infusion. Overall, he is a well-rounded support that is highly recommended to build.
All image copyrights belong to Mihoyo, Genshin Impact fandom, and Genshin honeyhunterworld.