The oldest daughter of the Kamisato Clan, Kamisato Ayaka is a Cryo sword user that can be built as a DPS or sub DPS. She is a versatile character in terms of usage, where is is very useful in exploration, bosses and abyss.
While her kit is fairly simple, she requires some setup and understanding on how she can fit in different comps and how she can be built. Her artifacts sets has to be picked according to her place in the comp to maximize her damage to reach her potential. Here you can learn how to optimize her build to reach her peak performance!
Skills
Normal Attack: Kamisato Art: Kabuki
Ayaka strikes up to five times and holding the attack deals two consecutive attacks. Ayaka has an alternative spring in which she moves with the fog. When she reappears after sprinting, her normal, charged, and plunge attacks are infused with Cryo for 5 seconds and apply Cryo on surrounding enemies.
Due to this element infusion, her normal and charged attacks can be her main source of damage. However, that depends on the team rotation and how long she can stay in the field before being swapped out. If the rotation allows her to stay long enough to deal multiple charged attacks, this talent takes the highest priority in leveling up.
Elemental Skill: Kamisato Art: Hyouka
Ayaka deals Cryo damage around her and knocks up surrounding enemies. If enemies are hit by it, it generates 4.5 elemental particles. Normal attacks have 50% chance to reduce this Skill's cooldown by 0.3 seconds. Ayaka's damage revolve more around her Burst and Normal attacks, making this skill take the lowest priority in leveling up.
Elemental Burst: Kamisato Art: Soumetsu
Ayaka summons a snowstorm that continuously moves forward and deals AOE Cryo damage for 5 seconds. Pnce it collides with an enemy, it stops until the enemy dies or exits its range.
Once it expires, it explodes dealing extra AOE Cryo damage. For teams with shorter rotations, Ayaka's damage is more focused on her Elemental Burst. Thus, if the rotations are short, this talent takes the highest priority in leveling up.
Passive: Amatsumi Kunitsumi Sanctification
Using Ayaka's Elemental Skill increases her normal and charged attacks' damage by 30% for 6 seconds.
2nd Passive: Kanten Senmyou Blessing
Applying Cryo on enemies through the alternative dash restores 10 stamina to Ayaka and increases her Cryo damage bonus by 18% for 10 seconds.
Weapons
Mistsplitter Reforged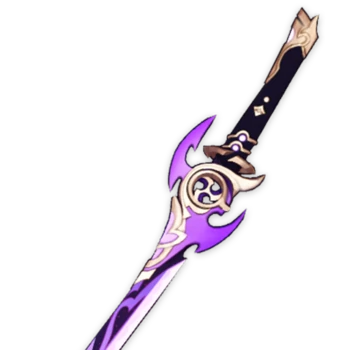 Ayaka's signature weapon and overall the best for her. With its high base attack and crit damage% bonus, It provides Ayaka with 12-24% elemental damage bonus.
Moreover, attacks charge it with stacks which give up to 28% and 56% elemental damage bonus at R1 and R5 respectively. Not only that it gives a boost to the Elemental Skill and Burst, the Cryo infusion also benefits from those bonuses, making her normal attacks deal massive damage as well.
The Black Sword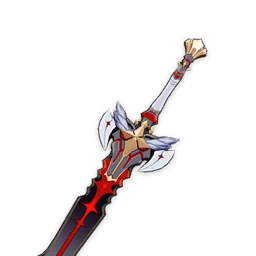 A good alternative for Mistsplitter reforged, especially with newer players or those who do not have a perfect setup for her. This is due to the 27.6% crit rate that can help people without good artifacts to have a high crit rate. Not only that, it increases normal and charged attacks' damage by 20-40%. If the wielder normal and charged attacks crit, they heal 60% of their attack as HP (5 seconds cooldown). The only downside for this weapon is that it is only obtainable through battlepass.
Amenoma Kageuchi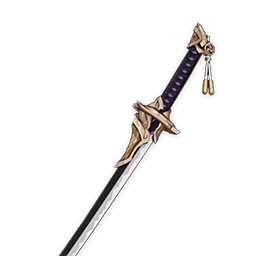 The F2P option, Amenoma kageuchi is a forgable sword that increases the attack by 55.1%. Moreover, casting an Elemental Skill grants a stack, with a maximum of 3 stacks. Using the Elemental Burst consumes stacks and generates 6-12 energy per stack. In Ayaka's case, consuming 3 stacks refunds almost half the energy cost of her Elemental Burst at refinement 5.
Artifacts
Ayaka is limited when it comes to artifact builds. For now, there are practically only two sets that work great with her. As a Cryo DPS, Blizzard strayer is best set for her due to the Cryo damage bonus and the extra crit rate%. Another build is a budget build is using Gladiator's finale since it drops from bosses and weekly bosses. Gladiator's finale gives a great attack boost for Ayaka and increases her normal attacks' damage. However, it should be temporary until a decent Blizzard strayer set is obtained.
As for her substats, atk%, crit damage and rate% are very important. Meanwhile energy recharge can be nice since her Elemental Burst's cost is 80, which is one of the higher costs in the game. However, it is important to understand that Ayaka's crit rate varies in battle due to Blizzard Strayer's passive. Attacking frozen enemies affected by Cryo will increase the crit rate by 20% and if they are frozen it will be another 20%. In a freeze comp, the maximum needed crit rate is 60%. Meanwhile, in melt comp, that bonus will not apply as much.
Build: Blizzard Strayer
Flower
Plume
Sands
Goblet
Circlet
Substats
1. HP
1. ATK
1. ATK %
1. Cryo DMG %
1. Crit DMG % or Crit Rate %
1. ATK %
2. Crit Rate %
3. Crit DMG %
4. Elemental Recharge
Also Read: Best Settings For Genshin Impact: Get The Highest Performance And Graphics.
Build: Gladiator's Finale
Flower
Plume
Sands
Goblet
Circlet
Substats
1. HP
1. ATK
1. ATK %
1. Cryo DMG %
1. Crit DMG % or Crit Rate %
1. ATK %
2. Crit Rate %
3. Crit DMG %
4. Elemental Recharge
Team Comps
In terms of team comps, Ayaka can either be placed in a Melt comp or Permafreeze team due to her Cryo element. The way she is built severely affects which team comp she can belong to. For the Permafreeze comp, the Blizzard strayer set is important to maximize her damage. However, its four-piece effect will not work in a Melt comp since it only works on frozen enemies or enemies affected with Cryo. Her team will consist of Ayaka, Hydro applier, Anemo user, and preferably a shielder or damage booster.
Also Read: How to Obtain Snezhnaya Does Not Believe in Tears
For Melt comp, it depends on whether she is the main DPS or the sub DPS. If Ayaka is the main DPS, she will use her Elemental Burst and continuously use normal and charged attacks. This makes the four-piece Gladiator's finale work best for her. Otherwise, her being a sub DPS dealing damage mainly through her Elemental Burst requires a two-piece Gladiator's finale and a two-piece Blizzard strayer. Her team will consist of Ayaka, Pyro user, Anemo user, and preferably a shielder or damage booster.
Mona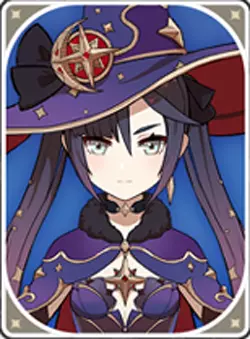 One of the best, if not the best Hydro applier in the game. This makes Mona a great pair with Ayaka in the Permafreeze comp. With her Burst Hydro application, it causes enemies to take more damage, which improves Ayaka's damage. Not only that, her Elemental Skill also applies Hydro multiple times while taunting them. It can be positioned in the middle of Ayaka's Burst for a great synergy.
Kazuha/Venti/Sucrose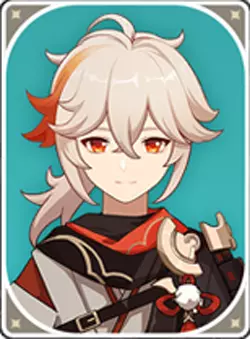 Diona/Zhongli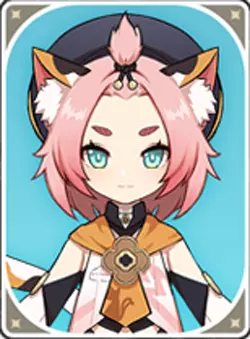 In terms of shielders, Diona is the best pair to Ayaka only in the Permafreeze team since she also applies Cryo. Not only that, Diona can also heal allies through her Elemental Burst, which is very helpful since Ayaka is more susceptible to attacks since she is a short range character. For the Melt comp, Zhongli can substitute her since Geo does not affect reactions
Xiangling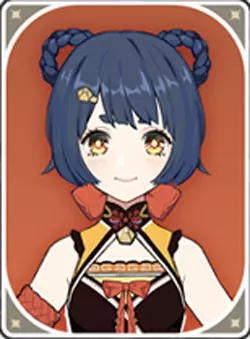 As a main DPS, Ayaka needs a Pyro user in her Melt comp, and Xiangling suits the job perfectly. She can deal a lot of Pyro damage and cause Melt reaction while being off-field. Not only that, Xiangling is good at applying Pyro to Anemo user's swirl where it is easily absorbed. Finally, the attack buff from Guoba is a nice addition.
Hu Tao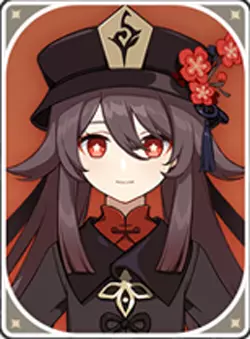 When Paired with Ayaka, Hu Tao can perform many instances of Melt reactions. Hu Tao the strongest Pyro user in the game so far. With the Melt damage multiplication, she can do enormous damage, especially that Ayaka's Burst hits 19 times before exploding, giving Hu Tao many chances to Melt her enemies.
Bennett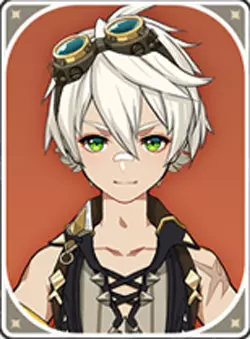 For Either team comps, Bennett is always nice to have as a healer and damage booster. However, he can be very helpful if Ayaka is the main DPS in a Melt team. This is because Bennett is one of the best in allowing their element to be absorbed by the swirl. However, you need to be careful that he does not break your freeze in a Permafreeze comp
Also Read: Best Bennett Build: Weapons, Artifacts & Team Comps
Constellation
| | |
| --- | --- |
| Snowswept sakura | When Ayaka's normal and charged attacks deal Cryo damage to enemies, there is a 50% chance that they reduce her Elemental Skill's cooldown by 0.3 seconds (0.1 second cooldown) |
| Blizzard blade seki no To | Casting Ayaka's Elemental Burst creates two additional small snowstorms that each deal 20% of the original snowstorm |
| Frostbloom kamifubuki | Increases the level of the Elemental Burst by 3 and the maximum level to 15 |
| Ebb and flow | Akaya's Elemental Burst decreases enemies' defense that damaged by it by 30% for 6 seconds |
| Blossom cloud irutsuki | Increases the level of the Elemental Skill by 3 and the maximum level to 15 |
| Dance of suigetsu | Every 10 seconds, Ayaka gains a buff that increases her charged attack's damage by 298%. This buff is consumed 0.5 seconds after an enemy is hit with her charged attack. After it is consumed, the 10 seconds timer starts |
Ayaka is a great DPS without constellations. Her constellations help her deal extra damage but are not by all means necessary. However, her true potential lies in C2 for her Elemental Burst and C6 for her charged attacks.
While Ayaka's build is fairly restricted, she is still a strong damage dealer and one of the best in Abyss. Not only that, her kit is fairly simple and enjoyable. Meanwhile her alternative dash is wonderful for fast exploration.
Overall, Ayaka is placed as SS tier by many lists for a reason. She requires a bit of a setup but she fairly easy to reach her potential. Her high damage potential along with her ease and help in rotation makes her wonderful to have.
All image copyrights belong to Mihoyo, Genshin Impact fandom, and Genshin honeyhunterworld.