Xingqiu is a Hydro sword user that builds as a support yet deals substantial damage. Due to his kit, especially his Burst, he's one of the most used four stars in Abyss. He can be a great support while protecting his allies and set them up with great damage.
Xingqiu can work with a variety of team comps, and with the correct rotations, he can do extremely well as a support that deals damage as well. Here you can learn how to optimize his build to reach his peak performance!
Skills
Normal Attack: Guhua Style
Xingqiu strikes up to five times and holding the attack deals two consecutive attacks. Xingqiu does not use this attack often in rotations, so it is the least priority in leveling up.
Elemental Skill: Guhua Sword: Fatal Rainscreen
Xingqiu strikes twice dealing Hydro damage and summons the maximum number of Rain Swords. The maximum is 3 at constellation zero and 4 at constellation one. Rain Swords increase the active character's resistance to interruption. Moreover, if the active character is attacked, a sword will break and reduce the received damage. The damage reduction increases based on 20% of Xingqiu's Hydro damage bonus.
The Rain Swords rotate around the active character and can apply wet status on enemies touched by it, which can be used to run elemental reactions, especially with melee DPS characters. One thing to note is that Rain Swords do not count as a shield, which means it does not heal Shadowy Husks for example.
Elemental Burst: Guhua Sword: Raincutter
Xingqui summons the maximum number of swords and gains the Rainbow Bladework buff. While the buff is active, normal attacks of the active characters will deal extra Hydro damage from Rain Swords. Moreover, the number of Rain Swords will remain the maximum as long as the Rainbow Bladework buff is still active.
Passive: Hydropathic
Active characters heal for 6% of Xingqui's maximum HP whenever a Rain Sword is broken or expires.
2nd Passive: Blades Amidst Raindrops
Xingqui gains an extra 20% Hydro damage bonus.
Weapons
Sacrificial Sword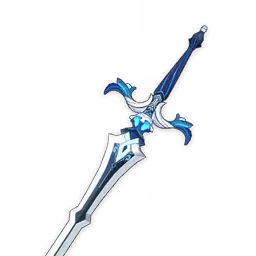 Since Xingqiu's kit depends on his Elemental Burst, Sacrificial sword is fantastic on Xingqiu due to its high energy recharge stat of 61.3%.
Not only that, its passive can be extremely useful to many characters including Xingqiu. After using his Elemental Skill, there is a 40-80% chance that its cooldown will be reset. The reset is basically doubling his damage and his particle generation.
Skyward Blade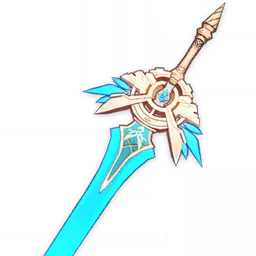 While Skyward blade has less energy recharge of 55.1%, it increases Xingqiu's damage due to its passive. Skyward blade increases crit rate by 4-8%. Moreover, using the Elemental Burst increases normal and charged attacks damage by 20-40% of Xingqiu's attack. Skyward blade is a good alternative if more damage is desired from Xingqiu.
Favonius Sword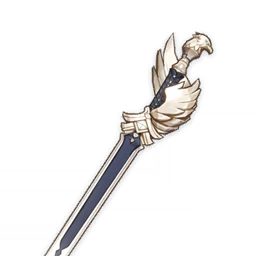 Favonius sword has the same energy recharge of 61.3% as Sacrificial sword. It can be used as an alternative to Sacrificial sword if you do not own a copy for Xingqiu. It's passive can generate elemental particles with a 60-100% chance if Xingqiu crits.
Artifacts
Xingqui has two builds depending on his teammates. However, the main focus for both of them is to achieve as much energy recharge as possible. A decent build will have at least 250% energy recharge. If 250% energy recharge is achieved without the sands, it can be replaced to allow him to deal more damage through his Elemental Skill.
The first build uses Noblesse Oblige, which is very useful for him as a support. However, it is important to note that its 4-set passive does not stack. In other words, two characters with Noblesse Oblige will only give one attack buff. In general, this build is not as good as the second if there is another support who can use Noblesse Oblige as well such as Bennett.
The second build, which is better for Xingqui, is using Emblem of Severed Fate. Xingqui can utilize its 4-set passive better than Noblesse, making it a better build in general. Moreover, the 2-piece gives 20% more every recharge, which makes it more likely to be able to replace the energy recharge of the sands with attack%.
Build: Emblem of Severed Fate
Flower
Plume
Sands
Goblet
Circlet
Substats
1. HP
1. ATK
1. Energy Recharge or ATK %
1. Hydro DMG %
1. Crit DMG % or Crit Rate %
1. Energy Recharge %
2. ATK %
3. Crit Rate %
4. Crit DMG %
Also Read: Best Settings For Genshin Impact: Get The Highest Performance And Graphics.
Build: Noblesse Oblige
Flower
Plume
Sands
Goblet
Circlet
Substats
1. HP
1. ATK
1. Energy Recharge or ATK %
1. Hydro DMG %
1. Crit DMG % or Crit Rate %
1. Energy Recharge %
2. ATK %
3. Crit Rate %
4. Crit DMG %
Team Comps
Xingqiu is a great pair to normal attackers due to his Elemental Burst. The Hydro application is great for a freeze or vaporizes reactions. Another comp is called National team, which involves Xingqui, Bennett, and Xiangling. The fourth can be either Chongyun or Raiden Shogun. This is one of the most popular teams due to its high damage while being a low investment.
Ayaka/Eula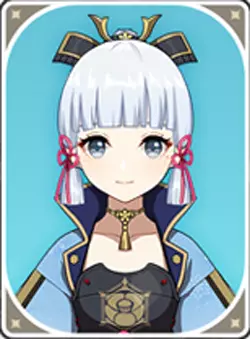 Ayaka and Eula pair greatly with Xingqui due to their freeze reaction. Moreover, since they are melee, you are more likely to be attacked, and the damage reduction can be very handy in keeping them alive. Switching between Ayaka/Eula and Xingqui can deal massive damage while keeping enemies frozen.
Raiden Shogun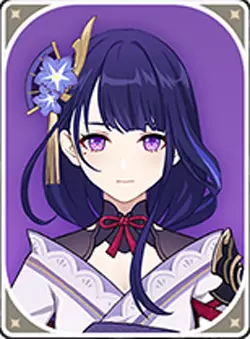 Raiden National is a well-known team within Genshin Community. The damage of Xiangling along with Xingqui can chunk enemies while Raiden provides them with even more energy recharge and Electro damage through her Elemental Skill. Finally, the cherry on top is when Raiden enters with high stacks and buffs due to their bursts and annihilate the enemies with her Burst.
Also Read: Best Raiden Shogun Build: Weapons, Artifacts & Team Comps
Kazuha/Venti/Sucrose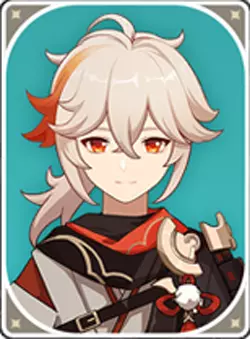 Xiangling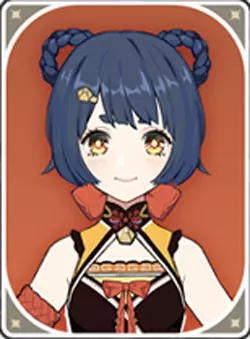 The third member of the Raiden national team, Xiangling is a great addition to Xingqui due to her Elemental Skill and Burst. The Pyro-Hydro-Electro interactions can be wonderful yet simple to make. Setting up the Hydro reaction and spreading the Electro to finalize with the massive damage from the overload reaction.
Klee/Hu Tao/Yoimiya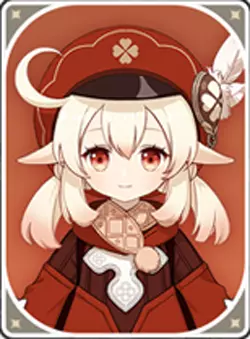 The Pyro users can deal massive damage on their own. However, they are vulnerable to interruptions and being oneshot. Xingqui can pair with them well to cover their weaknesses while increasing their damage through their vaporize reaction.
Constellation
| | |
| --- | --- |
| The scent remained | Increases the maximum number of rain swords by 1 |
| Rainbow upon the azure sky | Extends the duration of the Elemental Burst by 3 seconds. Moreover, sword rain attacks reduces enemies' Hydro resistance by 15% for 4 seconds. |
| Weaver of verses | Increases the level of the Elemental Burst by 3 and the maximum level to 15 |
| Evilsoother | The damage of the Elemental Skill is increased by 50% while the Elemental Burst is still active |
| Embrace of rain | Increases the level of the Elemental Skill by 3 and the maximum level to 15 |
| Hence, call them my own verses | The third sword rain attack from the Elemental Skill deals more damage and regenerates 3 energy to Xingqiu |
As a four-star, Xingqui can have higher constellation easier than his five-star peers. Every constellation is useful on him but especially the fourth one. However, that does not mean he requires constellations to do well.
In the right setup and rotations, Xingqui is a great support to different combinations while dealing damage on his own. While being a low budget, he's a very good investment whether for new players or veterans.
Overall, Xingqui is a great support who deserves his spot as one of the most used four-stars in abyss. He can deal great damage while helping other characters deal more damage. Not only that, his defensive buffs are great in keeping his allies uninterrupted while keeping them alive.
All image copyrights belong to Mihoyo, Genshin Impact fandom, and Genshin honeyhunterworld.