Minecraft is one of the most popular games on the globe today. This shouldn't be surprising as players can do almost anything, including texture packs. With the use of texture packs and different building materials, users let their imaginations go wild.
If you're a big fan of anime, it is possible to create a lot of interesting worlds by making use of the best anime Minecraft texture packs. In this article, we will be showing 10 of the best anime Minecraft texture packs you should try.
What are Minecraft Texture Packs?
Texture packs are a collection of files that change the block in Minecraft. These blocks could be items, building materials, mobs, and everything else you see in the game. It is important that we tell you the difference between a texture pack and a resource pack.
These terms can be used interchangeably, but there is a slight difference in their meaning. Unlike texture packs, resource packs provide more than just changes to the texture or appearance of Minecraft. Resource packs provide other game features such as music, sound effects, particle effects, and text.
Nevertheless, both terms practically mean the same thing. Texture packs are used to give a better gaming experience. They are a great way to give your game new gameplay and a new and improved appearance.
Top 10 Anime Minecraft Packs
There are too many texture packs for you to try in a lifetime. Having so many options isn't a bad thing, but it can be difficult to find a great texture pack on your own. That is why we've selected 10 of the best anime texture packs for you. This way you can choose the best without going through all that hard work.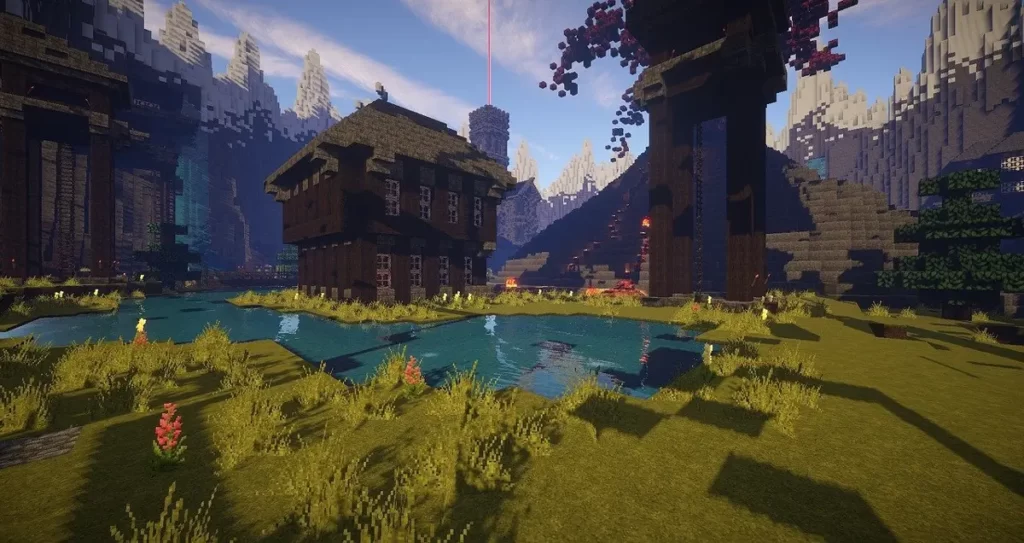 Naruto Pack
Naruto will always be one of the most popular and beloved anime series in history. In it, you will find many amazing characters and images that make its texture pack one of the best. And let's not get into the nostalgia that accompanies Naruto.
So as an anime fan, wanting to create your own Naruto universe in Minecraft is possible with this Naruto Texture Pack. Now you can have fun with your best Naruto memories.
There are many amazing features in this pack, such as the orc texture and the fact that the Endermen are made to look like Akatsuki. And when you kill these Akatsuki Endermen, a Shargan is added to your character.
Demon Slayer Pack
Kimetsu no Yaiba or Demon slayer is another popular anime series in recent years. It has amazing animation graphics and a great storyline. Needless to say, why do so many Minecraft players want this texture pack?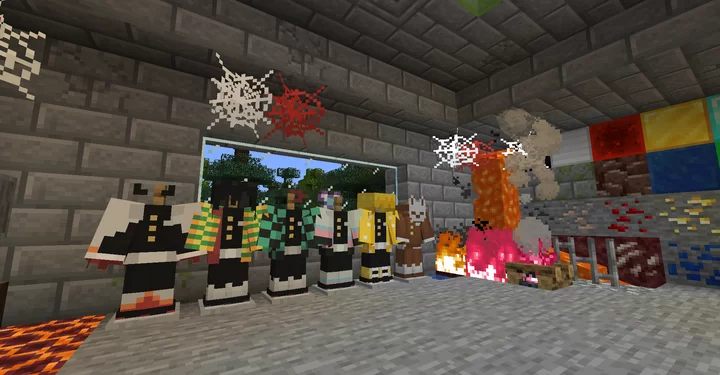 If you want to create your own demon slayer world in Minecraft, you can get a series of different Demon Slayer-themed textures that you would love. Now you don't just watch Kimetsu no Yaiba, but you live it and interact with the world. Imagine how cool your character would be if it looked like your favorite Demon Slayer character.
Attack on Titan Pack
Shinegeko no Kyojin (Japanese) or Attack on Titan is one of the most popular animes of the decade. Its engaging storyline, along with the action, makes it a must-watch for anime lovers.
Of course, you would love to experience what it feels like to be chased and eaten by the titans on Minecraft. Or you can be a titan yourself.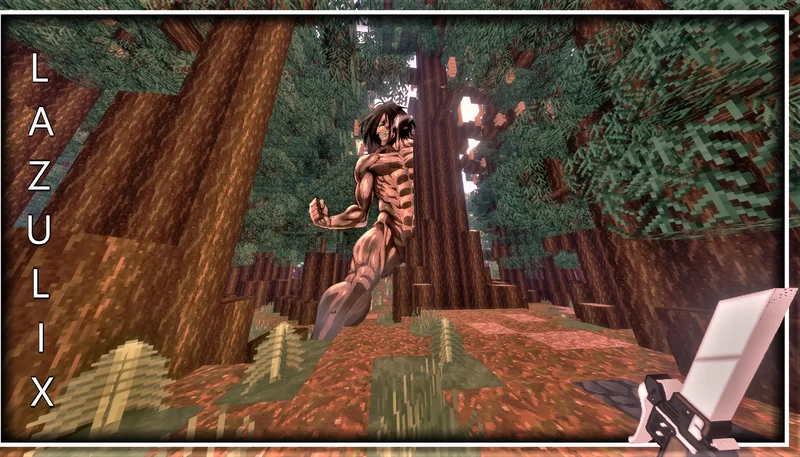 You can make use of the One Piece texture pack, which features different textures that allow you to live your own AOT fantasies.
One Punch Man Pack
One-Punch Man is one of the funniest anime series out there. Rather than being the only superhero in a world of powerless people, Saitama is a unique superhero who can defeat his enemies in a single punch. It's easy to see why you'd want this texture pack.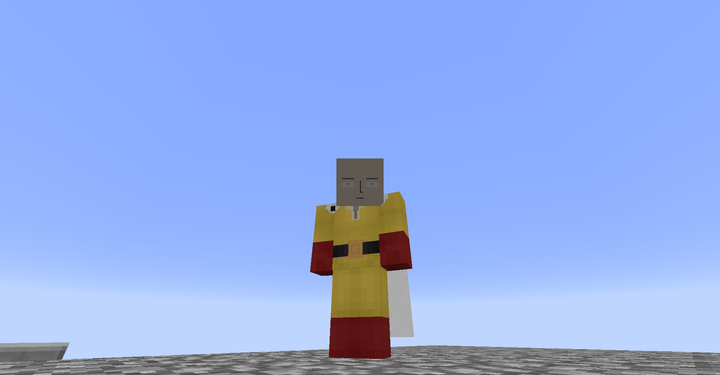 The one Punch Man texture pack comes with an entire planet of superheroes for you to choose from. It features different textures that allow players to create their own stories in Minecraft. If this sounds like something you'd love to try, you can click here to get the One Punch man Texture Pack.
Sword Art Online Pack
While this may not be as popular as the texture packs listed above, it does offer some excellent gaming experiences. In fact, Sword Art Online (SAO) is quite popular among "isekai" anime lovers. It also has a lot of MMORPG fans because it's basically an anime about MMORPG.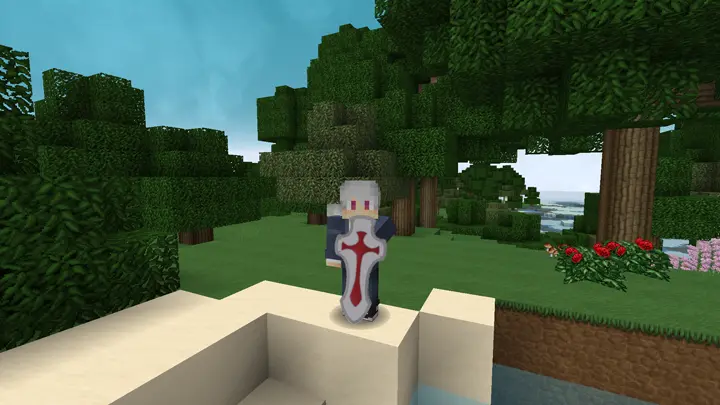 The SAO pack comes with a lot of beautiful visuals that catch the eye. You, too, can try out the SAO pack on Minecraft. To do that, you can download this SAO Pack and enjoy a wide variety of texture packs created from the world of Sword Art Online. This pack comes with all of the beautiful words you find in SAO.
One Piece Pack
One Piece is one of the longest-running anime series on screen today. As it continues to extend its run, it has garnered a substantial amount of support and admiration from anime fans ever since the 90s.
For the faint-hearted, the story might be too long, but we can say from experience that it is worth the time and effort invested into watching every episode.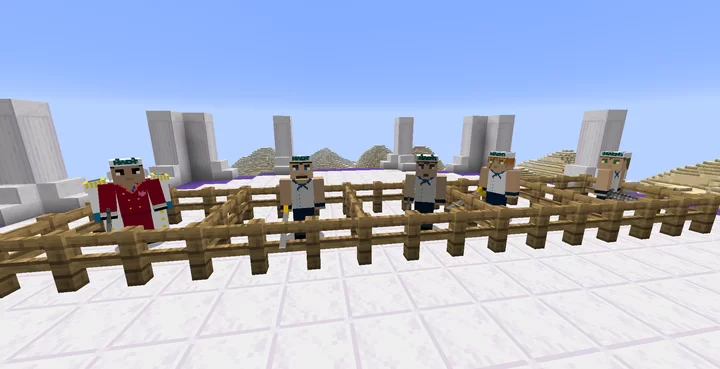 With so many fans, it's only fair that we have a One-Piece Minecraft texture pack just for you. In this pack, you will find different textures that will allow you to relive your One Piece dreams. So if you want to see an end to the series, why don't you create your own story in Minecraft!
Anime Meme Pack
Texture packs, in general, are used to make Minecraft more interesting. With an anime meme pack, you are basically recreating the texture so you can create a new texture besides the mundane default texture.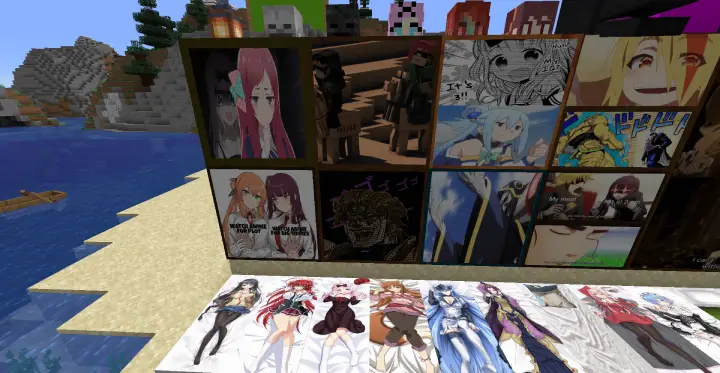 If you love animes, this Anime Meme Texture Pack will allow you to use different anime memes scattered all over your Minecraft universe. So now, when you walk through your Minecraft world, you get a good laugh.
Dragon Ball Z Kai Pack
Are you a dragon ball Z fan? If you are, this could be the texture pack you've been searching for. The Dragon Ball Z Kai Pack stands out as one of the most popular anime in history.
Any Dragon Ball Z fan will tell you great things about the different power levels and fight scenes that are replicated in this texture pack.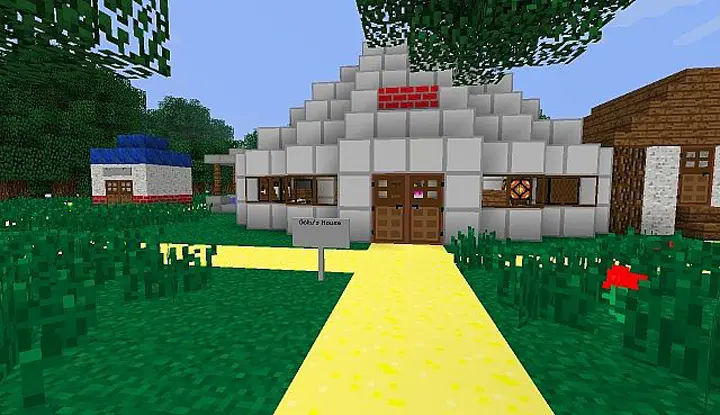 So if you want to relive your Dragon Ball Z fantasies in Minecraft, you can get this Dragon Ball Z Kai Pack which comes with different textures of your favorite Dragon Ball Z characters. Think of how much fun you will have as you Kamehameha your way through those Endermen.
Fairy Tail Pack
While this may not be as popular as animes in the likes of Naruto and One Piece or even Attack on Titan, Fairy Tail is still quite popular to a number of anime fans. This anime is particularly interesting because of its hilarious moments and amazing action. Together, they make an endearing anime series.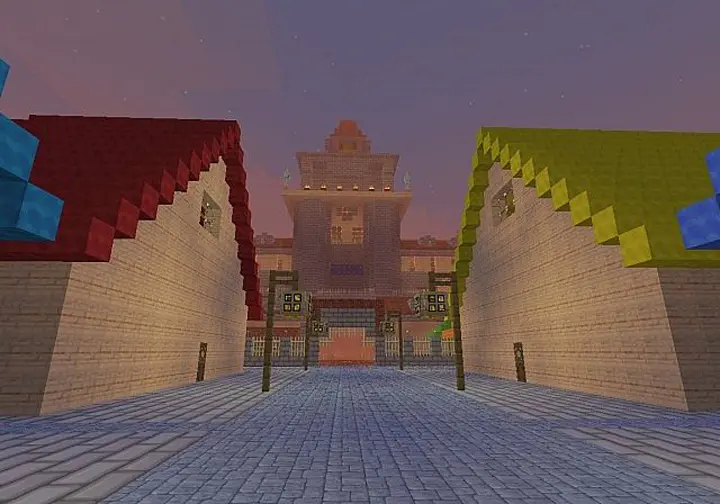 If you want to recreate your Fairy Tail world in Minecraft, this Fairy Tail Pack will do wonders for you, and it will grant you your desire to use Minecraft characters and structures.
My Hero Academia Pack
My Hero Academia is growing in popularity as more anime fans see the power in all for one. At this rate, many believe it is a close rival to Naruto in terms of how much attention it gets from different anime fans. With so many superheroes, finding the perfect character to use in Minecraft would be an interesting journey.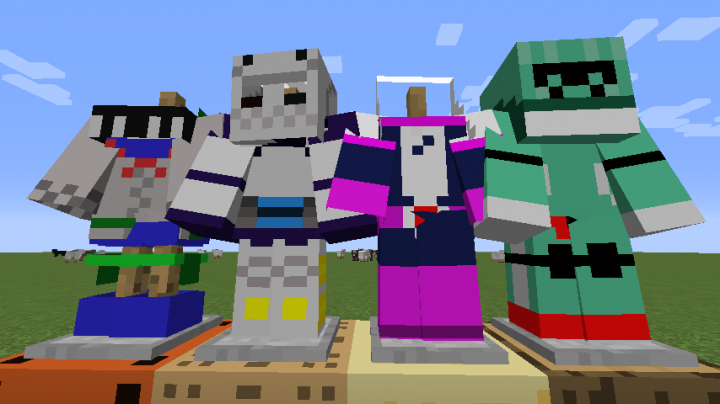 You can recreate the anime on Minecraft using this My Hero Academia Pack and enjoy all sorts of fun. You can now enjoy the power of all might. No doubt you'd love that.
Where to download Minecraft Texture Packs
Now that you are ready to try out different texture packs let's show you where you can get them. Like most things on Minecraft, you must consider what version of Minecraft you're using. If it's on a computer, you're most likely using the Minecraft Java Edition or Windows 10 Edition. You will need to visit the developer's website and download the texture pack directly.
Also Read: Where To Download Minecraft Skins.
If you're using a console or any of the legacy editions, such as Minecraft: PS4 edition, Xbox one edition, or the Nintendo Switch Edition, you will need to purchase the texture packs directly from the respective stores on your console.
The prices of texture packs often depend on the edition and the developer. If you're using a legacy console edition, textures typically cost $3 USD. However, if you're able to download the texture file, as in the case with Minecraft Java Edition, then the texture package is free.
Now that you know how to edit, how your Minecraft game looks, you can finally recreate everything to be just as you like. By adding new textures to your game, you can experience a new feeling when playing. You can change things so that it feels like a new game again.
If you want to live in the leaf (Naruto), there is a pack for it; if you want to stay inside the walls, there is a pack for it. If you want the frightening atmosphere of one Piece, there is a texture pack for it.