Childe is a Hydro bow user who can be used as a melee user as well. Through his Elemental Skill, he can switch between bow and melee modes, with each having its own uses. Childe is a main DPS who excels in dealing damage, especially through his melee mode's normal attacks.
Since he has two modes, Childe has unique skills that are more complex than the usual character. Thus it is important to understand how they work and interact with other comps to fully utilize his damage. Here you can learn how to optimize his build to reach his peak performance!
Skills
Normal Attack: Cutting Torrent
Childe fires up to 6 shots. Charging the attack aims the shot that increases the damage. When fully charged, the shot deals Hydro damage and applies "Riptide" status on enemies hit by that shot. Riptide has the following effects:
If an enemy with Riptide applied on it is damaged by Childe's fully charged shot, it will receive consecutive hits as AOE damage that are considered as normal attacks. Defeating that opponent will create a burst that applies Riptide on nearby enemies. While Childe's damage comes from normal attacks, the damage comes from the infusion from his Elemental Skill. The damage increase is not as significant in this skill, making it the least priority in leveling up.
Elemental Skill: Foul Legacy: Raging Tide
Childe creates Hydro swords and switches into melee mode. In melee mode, his normal and charged attacks deal Hydro damage that cannot be overwritten. Childe strikes up to 6 times, dealing Hydro damage, and holding the skill consumes stamina and performs a slash that deals extra Hydro damage. Hitting enemies who have Riptide applied on them with melee attacks will deal an AOE Hydro damage and is considered an Elemental Skill damage.
When it comes to the cooldown, the melee range expires after 30 seconds or if the skill is pressed again. The longer Childe stays in melee mode, the longer the cooldown of the skill is. Moreover, if 30 seconds pass and the skill is not pressed, the cooldown is even longer. This is why his skill should be canceled before it expires. The melee mode is Childe's main source of damage, making this Skill the highest priority in leveling up.
Elemental Burst: Havoc: Obliteration
In the Bow Stance:
Childe fires a magical arrow that deals AOE Hydro damage that applies Riptide on enemies. 20 Energy is refunded after casting the Burst, while its cost is 60.
In Melee Form:
Childe slashes around him, dealing AOE Hydro damage to surrounding enemies. If the damaged enemies have Riptide status, it will trigger "Riptide Blast" that will consume the Riptide and deal an additional AOE Hydro damage. This additional damage is considered Elemental Burst Damage.
Passive: Never Ending
The duration of Riptide is extended by 8 seconds.
2nd Passive: Sword of Torrents
When Childe is in melee mode, if his normal or charged attacks crit, they apply Riptide status.
Weapons
Polar Star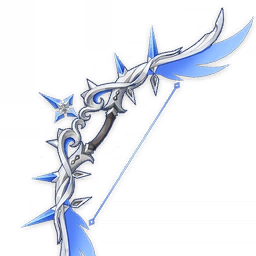 Polar Star is an amazing weapon for weapon due to the variety of damage boost, along with its secondary stat. It grants 33.1% crit rate, which is very beneficial for Childe to deal more damage and to apply Riptide through his second passive. Not only that, it also increases the Elemental Skill and Burst's damage by 12-24% and attack up to 48-96% when fully stacked.
Thundering Pulse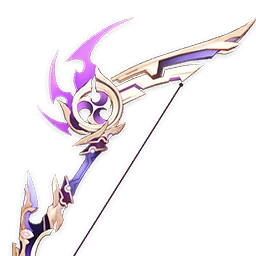 Thundering Pulse is a great alternative for Polar star due to its high damage potential. It grants 66.2% crit damage and 20-40% attack. However, to reach its true potential, two things must be met. First, high enough crit rate to utilize the crit damage, and using the Elemental Burst as soon as it is available. Thundering Pulse provides normal attack damage up to 40-80% when fully stacked. However, it cannot be fully stacked if Childe's energy is full.
Rust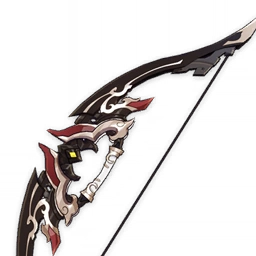 Rust is a great F2P option for Childe due to its simple yet strong stats. It increases attack by 41.3% and normal attack by 40-80% based on refinement. While charged attacks damage are reduced by 10%, Childe does not depend on them anyway. The attack buffs are as strong as the mentioned five-star weapons. However, Rust lacks the crit rate or damage stats.
Artifacts
When it comes to artifacts, Childe is straightforward when it comes to what stats work best for him. The best set with almost no competition is Heart of Depth. It feels like it was made for him since it grants a 15% Hydro damage bonus through the 2-piece set, while the 4-piece grants 30% Normal Attack and Charged Attack damage for 15 seconds. While it does not last the entirety of melee mode, it still covers at least half of it.
For those who do not have a good Heart of Depth set, an alternative is using two pieces of it and any of the 18% attack sets, such as Gladiator's Finale. If it will grant better substats, it's more worth it to go for this mix. As for substats, Childe uses the typical DPS stats of crit rate, crit damage, and attack. However, some elemental mastery would be very beneficial if he is in a Vaporize team.
Build: Heart of Depth
Flower
Plume
Sands
Goblet
Circlet
Substats
1. HP
1. ATK
1. ATK %
1. Hydro DMG Bonus
1. Crit Rate/DMG %
1. Crit Rate %
2. Crit DMG %
3. ATK %
4. Elemental Mastery
Also Read: Best Settings For Genshin Impact: Get The Highest Performance And Graphics.
Build: Heart of Depth/Attack%
Flower
Plume
Sands
Goblet
Circlet
Substats
1. HP
1. ATK
1. ATK %
1. Hydro DMG Bonus
1. Crit Rate/DMG %
1. Crit Rate %
2. Crit DMG %
3. ATK %
4. Elemental Mastery
Team Comps
When it comes to team comps, Childe can be used in a Vaporize or Taser team. A third option is to put him in a Perma freeze comp, but it is less efficient than other comps. For Vaporize team, Childe is paired with a Pyro user and a swirl user for maximum damage. The fourth spot can go to either a buffer or shielder/healer, depending on what is missing. The same structure follows for Perma freeze and Taser by replacing the Pyro with Cryo and Electro, respectively.
Xiangling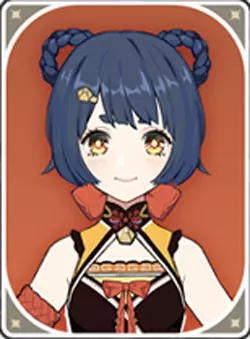 Xiangling's kit synergizes so well with Childe due to the way they both work. In melee mode, Childe will be next to enemies the entire time, enabling Xiangling's burst to apply Pyro as much as possible. Through her Burst and Skill, Xiangling can constantly apply Pyro so that Childe deals maximum possible damage through Vaporize reactions. To add a bonus to it, Guoba's chili can increase Childe's attack more for additional damage.
Beidou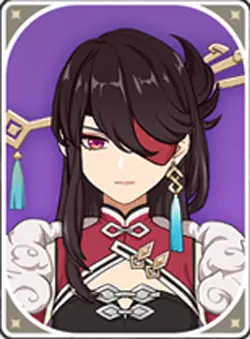 Beidou is a great support in a Taser team with Childe since she fulfills two roles in one. She both protects him through her Burst while applying Electro whenever he normal attacks. Beidou's Burst increases interruption resistance and decreases the damage taken, giving Childe more time to fully use his combo. Meanwhile, since most of his kits revolve around normal attacks in melee mode, she is more likely to apply Electro with each attack.
Fischl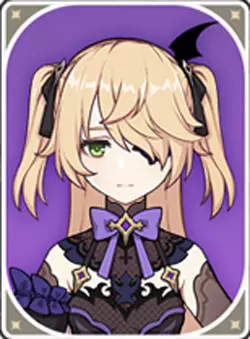 Fischl is a great Electro applier in a Taser team due to her high damage. While her damage is higher than Beidou and she applies Electro periodically without the condition of normal attacks, she still lacks the defensive capabilities of Beidou. Picking between Fischl or Beidou depends on the presence of another shielder. If there is, Fischl is the better version for higher damage. However, it restricts Childe's team comps.
Also Read: Best Fischl Build: Weapons, Artifacts & Team Comps
Kazuha/Venti/Sucrose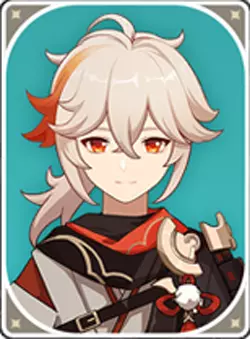 Also Read: Best Kazuha Build: Weapons, Artifacts & Team Comps
Whether going a Vaporize team or Perma freeze team, Anemo users do the job well when they apply the secondary element for elemental reactions. However, they are more efficient in a Vaporize team since Pyro is the highest element absorption priority while Cryo is the lowest. To guarantee their absorption, it's better to apply the second element first, use the Swirl user's Burst, then swap Childe in.
Also Read: Best Venti Build: Weapons, Artifacts & Team Comps
Ayaka/Ganyu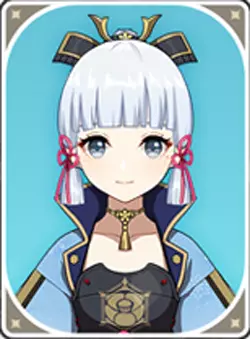 Also Read: Best Ayaka Build: Weapons, Artifacts & Team Comps
Ayaka or Ganyu are a great pair for Childe for Perma freeze team. While not as optimal as Vaporize, their Bursts are to a certain degree stationary, where the spot they are used will constantly apply Cryo. Meanwhile, Childe will be normal attacking and Applying Hydro to permanently freeze enemies. Not only that, they are good DPSs on their own, giving you a chance to deal extra damage while Childe's Elemental Skill in on cooldown.
Also Read: Best Ganyu Build: Weapons, Artifacts & Team Comps
Raiden Shogun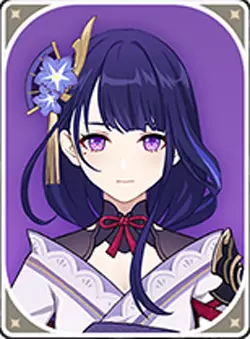 Raiden Shogun has a different style as an Electro applier due to her nature as a damage dealer. While she does apply Electro off-field from her Skill, she does not do as well as Beidou or Fischl. However, Raiden is a damage dealer, meaning that she and Childe will be switched in and out together to deal damage separately. Even as a sub-DPS, Raiden's damage is great that she will be competing with Childe's damage.
Constellation
Foul Legacy: Tide Withholder
Decrease the cooldown of the Elemental Skill by 20%
Foul Legacy: Understream
Childe regenerates 4 energy whenever an enemy who has Riptide status is defeated
Abyssal Mayhem: Vortex of Turmoil
Increases the level of the Elemental Skill by 3 and the maximum level to 15
Abyssal Mayhem: Hydrospout
While Childe is in melee mode, enemies with Riptide status receive the same AOE Hydro damage from aimed shots or charged attacks every 4 seconds.

Note: The constellation and the damage from the Riptide have separate cooldown and time intervals
Havoc: Formless Blade
Increases the level of the Elemental Burst by 3 and the maximum level to 15
Havoc: Annihilation
When the Elemental Burst is used while Childe is in melee mode, the cooldown of the Elemental Skill is reset. The cooldown reset occurs when Childe returns to his bow mode
When it comes to constellations, Childe is actually tricky for a simple reason. His fourth constellation might actually make him weaker. While the extra damage might sound like a damage boost, it removes the applied element on enemies. One thing that could happen is that right before your Burst hits the enemy, the constellation works and removes the Pyro, which reduces the damage.
Thus, the best constellation is something below the fourth one. While Childe does not require constellations to perform well, his first constellation is extremely useful since the Elemental Skill's cooldown is fairly high. It enables him to keep his damage fairly consistent. The other two are okay but not worth the investment for meta purposes.
Childe is a unique character who has two different attack styles, the melee and the ranged. While most of his combo revolves around his melee mode, in many cases, the ranged can also be great. Not to mention that this versatility is extremely useful for newer players.
Overall, Childe is a great DPS with high damage potential. All while having a simple setup in team comps. However, he is fairly restrictive when it comes to artifacts and weapon choices. Nonetheless, his damage is high enough to justify that investment and make him a valuable asset for many players.
All image copyrights belong to Mihoyo, Genshin Impact fandom, and Genshin honeyhunterworld.