Looking for a compatible gaming mouse that is fast and versatile? What if I tell you it will also avoid wrist pain? That's right! Here, I have Lenovo Legion M500 Review that I've tested for a few weeks. It has helped me in gaming, as well as maintaining a healthy hands posture.
You may get uncomfortable with your ordinary mice. This one is unique with an unorthodox design and some competitive features. Below, I will tell you about what you will get, what I like and do not like, and what are some similar mice like M500. So, let's start our review!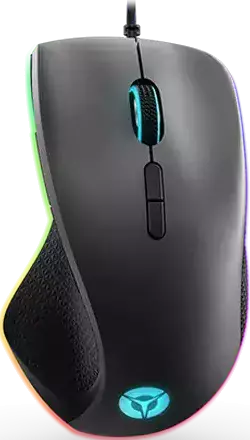 Lenovo Legion M500
A brilliant ergonomic mouse that can reduce wrist pain. Grab one to get a healthy gaming experience. Check out its price from the link below!
---
---
Specifications
Sensor
Optical
Style
Right-Handed
Dimension (in.)
L: 4.8
W: 2.94
H: 1.64
Weight (g)
100+10
Connectivity
USB (Wired)
Wire Length (ft.)
5.91
Buttons
7
Dots Per Inch
16,000
Polling Rate
1,000
Hardware Acceleration
No
Features
Ergonomic Design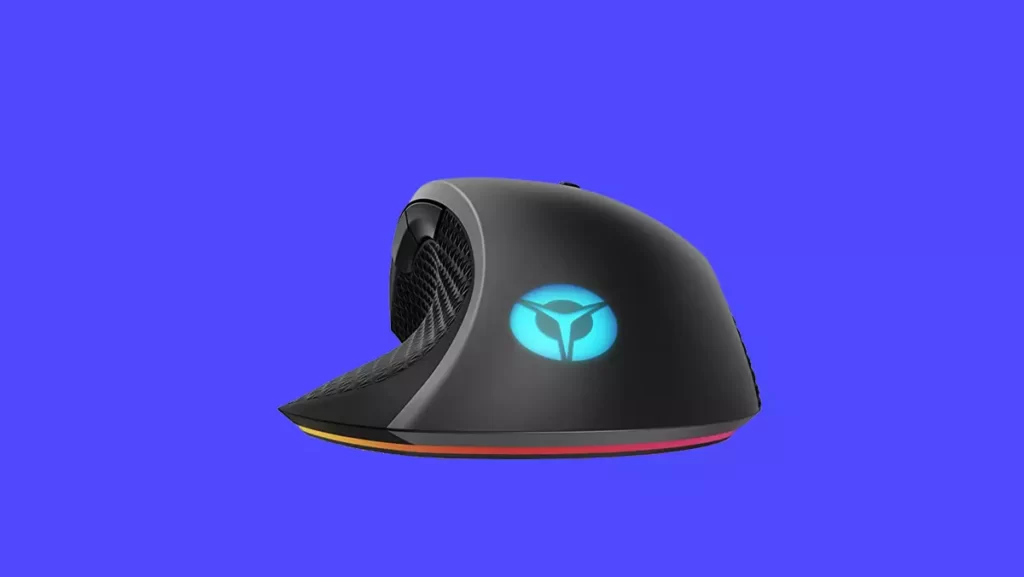 The M500 is a bit different due to its unorthodox but ergonomic design. The palm rest is angled at 15° to the right for a natural hand posture. The curve for the muscles under the thumb also gives support for a relaxed hand position. Although 15° may seem negligible, it does marvels in reducing the chance of wrist pain after hours of use.
The ergonomic design feels too natural that you won't notice any uncomfortability. So, it is mainly for those intense gamers or long office users who usually suffer wrist pain. Apart from the design, it also has other fascinating features that may amaze you.
Robust Sensor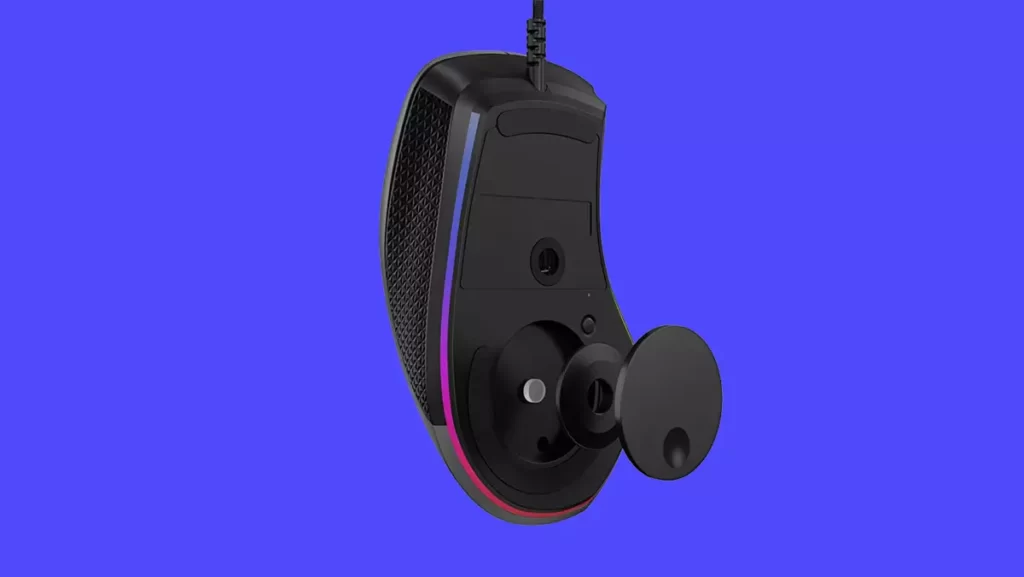 The PixArt PMW-3389 powers the Legion M500, which is considered among the most powerful sensors from the company. You will have five presets of DPI settings ranging from 100 to 16,000. You can even customize them from Lenovo's specialized software (more on that later).
The 3389 can deliver a maximum acceleration of 50G to track your every minor movement over the mouse pad. Along with the help of 400 IPS, the mouse can provide a fabulous performance. You can easily plant a headshot while aiming as it can precisely locate the pointer over the screen.
Durable Buttons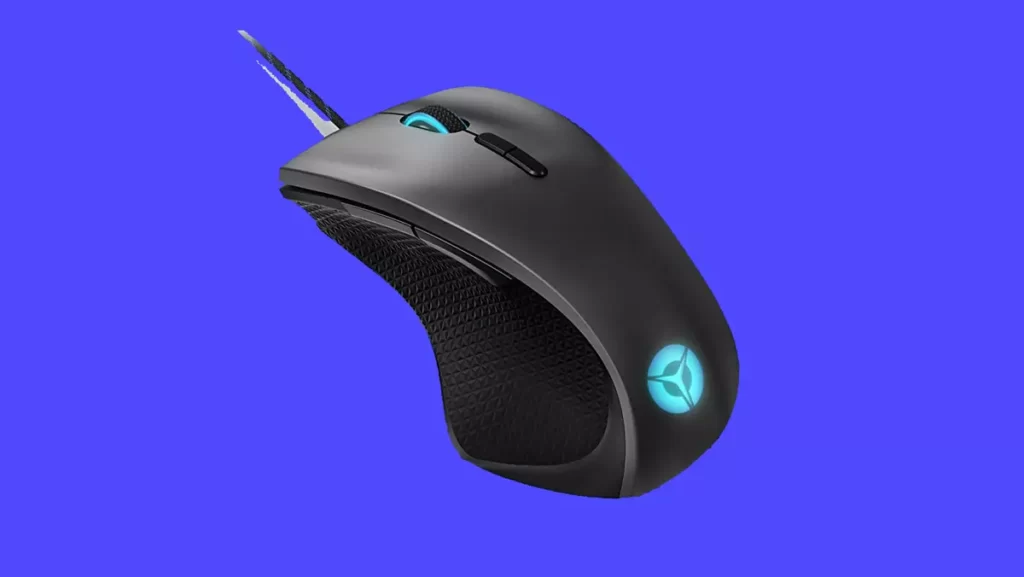 According to Lenovo, Legion M500 buttons have been tested more than 50 million times. So, you can expect a long-lasting performance. But what's fascinating is the additional buttons than the ordinary count of 6. Besides the right/left clicks, scroll wheel click, and two side buttons, your DPI change button is split.
With the availability of up to 7 buttons, you can perform various inputs and assign each one a different task. However, there is a tiny extra button too, underneath the mouse. It is a profile changer. So, technically there are eight with different functionalities.
Legion Accessory Central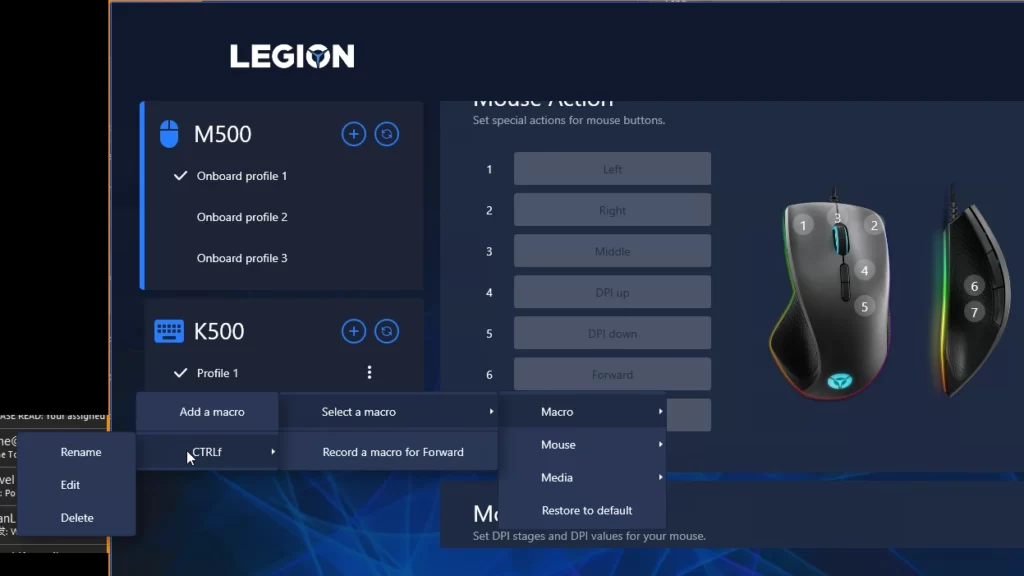 You can customize the buttons of your M500 via Lenovo's special Legion Accessory Central, a pretty straightforward name. The software is available on Lenovo's official website.
From the software, you get various options to choose and adjust your mouse according to your desire. First, you can change the RGB in three zones of the mouse. You can assign each zone a different frequency or make them static.
Then, you can also assign the seven buttons various functionalities that can assist you a lot in gaming. Lastly, you can work with those five presets of DPI, which you can also fine-tune accordingly. You can save all these settings in the form of a profile for later use.
Braided Cable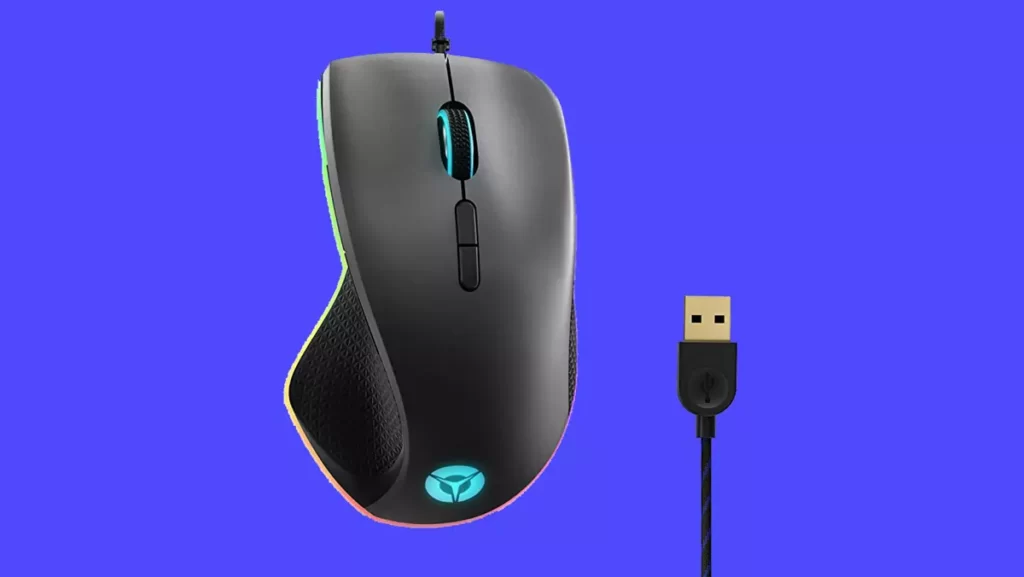 To match the durability of the buttons, M500 also has a braided cable made from super-strong materials. It is a 5.91 feet long wire with a USB 2.0 connector on its end. You won't notice any bare wires peeping from the worn-out insulation. The high-grade material will ensure the long-term use of the mouse.
However, you may feel the cable is a bit stiff. Although it doesn't affect the moveability of the mouse, it sometimes feels uncomfortable. But it depends on person to person how they take the stiffness. Otherwise, you won't have any complaints about the strength of the wire.
What I Like
The Legion M500 has many great specs on the sheet. You may find it highly competitive with other gaming mice. But I like some other aspects the most and want to highlight them. They collectively play a significant role in providing an excellent experience. So, here they are:
Comfortability
Like the company has claimed, M500 is ergonomic as I don't feel alien while using it for weeks. For a few times at the start, it felt strange. But at the same time, it also felt so natural. My hand got used to it in no time.
Then I also liked the good clicking sound of the buttons. They are soft and somewhat quieter than other gaming mice. They give a relaxed and soothing sensation every time I click any button.
Moreover, its feet are made from the finest grade of PTFE material. The Legion M500 glides over the surface smoothly. If you combine it with a high-quality mousepad, you will feel like moving it over the air. The frictionless maneuverability helps a lot in thrilling games.
Onboard Profiles
As I mentioned earlier, you can save your Legion Accessory Central setting in a profile. But you can also save them in the mouse and the cloud. Hence, you don't need to download the software on every PC you connect your mouse to change its profile.
Moreover, you can store up to 3 profiles in the mouse's onboard memory. The tiny button underneath, right beside the optical sensor, will allow you to change the profile from one to another.
Some people may not find it fascinating as they like to stick with one set. But I find it helpful in different games as I usually change the profile according to the game's requirement.
RGB
Lastly, the heart of gaming: RGB. Lenovo's Legion has 3 RGB zones that illuminate a stunning rainbow of 16.8 million colors. One zone is under the scroll wheel, the other is under the logo at palm rest, and the last one is below the mouse along the boundary.
You can set each zone differently from the Legion software. The available settings are breathing, rainbow, and static. When they all glow with high frequency, it feels like the mouse has come alive. However, you don't have much adjustment over the frequency.
What I Don't Like
Although M500 has been a great gaming mouse, there are some aspects that I don't like about it. They don't have to do anything with gaming but the overall quality of experience. Below are a couple of those discomforting highlights:
Selected Users Only
I've mentioned that the ergonomic design is super comforting and easy to use. Well, it's because I'm a right-handed person, and the mouse is designed for such people. The cavity for the thumb is on the left side, and the edges are sharp, making it impossible for left-handed people.
Also, the unorthodox design gives you the ability for only palm grip (or fingertip). You may not hold it with a claw grip, or some may find it difficult for even a fingertip grip. So, the design has full marks for its purpose. However, it also limited the users who may need to seek another gaming mouse for comfortable use.
A Bit Heavy
It is not an actual drawback, but many gamers may agree as most of them like to use a lightweight mouse. The mouse weighs about 100-105g, slightly heavy for a flawless gaming experience. You may find it obstructing while lifting and moving back to its position. Initially, you may not feel it, but the weight will give its presence later.
For compensation, Lenovo has made its weight adjustable. Below, they put a magnetic cap that holds an additional 10g. But even removing it won't affect much as 10g is almost negligible. And by the way, the 100-105g is without this 10g. So technically, you can have up to 115g mouse.
Similar Products
Besides the above two points, M500 is a pretty fantastic gaming mouse. But if you want to get your hands on any of its alternatives, I have two more mice for you. They are also brilliant in providing value and immense experience. Here they are: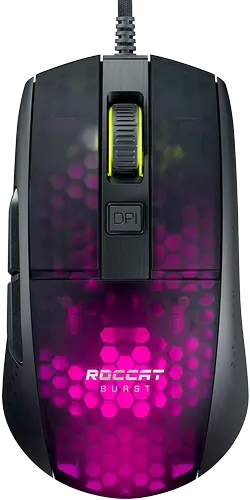 Roccat Burst Pro
Rating: 9.0 (Amazing)

The Roccat Burst Pro is a lightweight mouse with an aesthetic RGB aura. It is fast and smooth, but its RGB is fascinating. A translucent plastic layer covers its palm rest. So when you turn on RGB, it feels like glowing out of the body. Pretty Astonishing!

Looking For Roccat Burst Pro Review?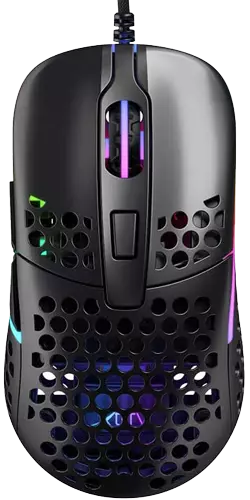 Xtrfy M42
Rating: 8.8 (Great)

But if you want the king of lightweight design, nothing could be better than Xtrfy M42. It has holes in its structure that lower its weight while making it airy. Also, the click switches inside are dust-proof to keep the mouse at its best for a long time.

Looking For Xtrfy M42 Review?
Product Name
Lenovo Legion M500
Roccat Burst Pro
Xtrfy M42
Type
Wired
Wired
Wired
Sensor
Optical
Optical
Optical
Sensor Type
PixArt PMW-3389
Roccat Owl-Eye 16K
PixArt PMW-3389
Dimension (in.)
L: 4.8
W: 2.94
H: 1.64
L: 4.72
W: 2.28
H: 1.52
L: 4.57
W: 2.45
H: 1.49
Weight (g)
100+10
68
60
Buttons
7
6
6
DPI (max)
16,000
16,000
16,000
IPS
400
400
400
Maximum Acceleration
50G
50G
50G
Polling Rate (Hz)
1,000
1,000
1,000
RGB
Yes (3 zones)
Yes (2 zones)
Yes (1 zone)
Cable (ft.)
5.91
5.91
5.91
Durability
50 Million Clicks
100 Million Clicks
20 Million Clicks
M500 is an amazing mouse due to its speed, comfortability, smooth movements, and durable buttons. The main highlight is the ergonomic shape that protects you from wrist aches and gives better support. Also, the three RGB zones look vibrant and provide excellent aesthetics.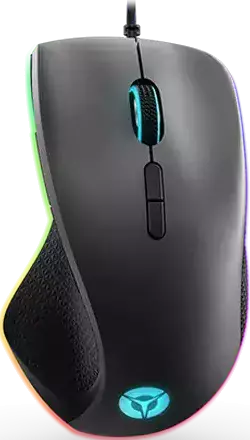 Lenovo Legion M500
A brilliant ergonomic mouse that can reduce wrist pain. Grab one to get a healthy gaming experience. Check out its price from the link below!
Lenovo Legion M500
So, what I've concluded from the Lenovo Legion M500 review? You can buy it. Again, the main highlight is its shape. If you are left-handed or prefer a claw grip or lightweight design, you can avoid it. Otherwise, it will be quite amazing to game at natural hand posture.
User Ratings (

4

Votes)