Summer is upon us, and the season of anime is nearly upon us as well. But which shows will bring the best seasons? Your opinion on that may depend on what you're looking for, but in this post, we've compiled a list of 10 shows that we think are worth checking out this summer, plus a few bonus mentions.
When it comes to summertime, there's nothing like kicking back in the cool shade while watching some fun anime. Whether you love mystery, spy, fantasy, history, horror, romance, or comedy, there are hundreds of shows to choose from. With these many choices, you will be able to find the blend that suits your taste.
You can binge this fresh collection of anime in the hot summers, and if you live in a colder climate, these anime can add exciting summer energy to your life. So without further ado, let's get started on our picks for the top 10 best summer anime. Any of these would be perfect for a lazy day by the pool or on the porch with a cool drink:
My Hero Academia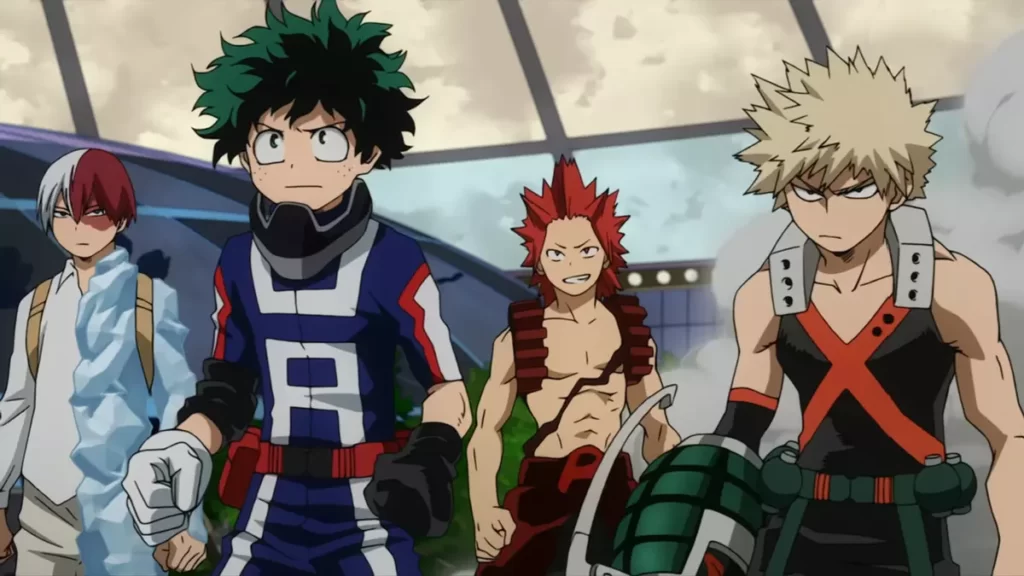 An energetic sports anime about superpowers and high school competition? Yes, please! This is a great choice if you like shows where the characters learn how to harness and understand their abilities, plus it's got plenty of action scenes with all the powers in use.
Also Read: 17 Anime Characters You Just Can't Hate
We start with our protagonist being as regular as is possible in a world where 80% of humankind has some kind of special ability. However, even as someone with no special powers, Midoriya Izuku wants to become a hero and diligently takes note of every heroic situation he encounters.
A must-see for every anime fan, My Hero Academia is everything you could want in a superhero show—it's as serious as it is funny. The story arcs are all packed with action and emotional moments.
What really makes this one shine is all the lovable characters and their endearing relationships with each other. The show has a knack for mixing humor with the drama and letting you feel what the characters are going through—it'll make you laugh, cry, and cheer in turns. The series has lots of episodes to offer and will get you hooked from episode one. Join Izuku on his journey to become the world's strongest hero.
Free!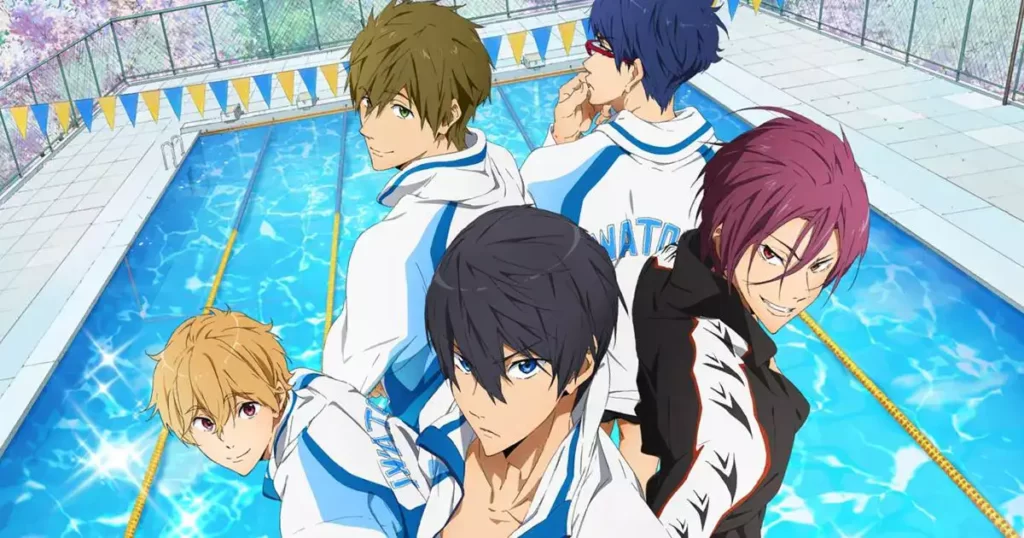 This is another sports anime to make into our list of Best Summer Anime list. Unlike the first entry, Free lacks superhero action as this show is all about water and swimming with an added boost of adrenaline. You've got it all: relatable characters, some side romance, competitive swimming, and even some heartwarming friendships that develop over time.
Free! is a great pick for those who love a good sports anime. Even if you do not know much about swimming as a sport, you will learn all about it. The series kicks off by introducing us to Haruka Nanase, a boy that is completely in love with water.
Along with his friends, he eventually ends up swimming competitively, but here another challenge surfaces. He needs to keep up with all the training montages and intensity that go along with that premise.
Overall, it is a slice of life series and uses swimming as an opportunity to explore friendships between characters. The storyline also gives us some really intense emotional moments. This one's definitely worth a watch if you're into sports or just want something lighthearted and fun.
Anohana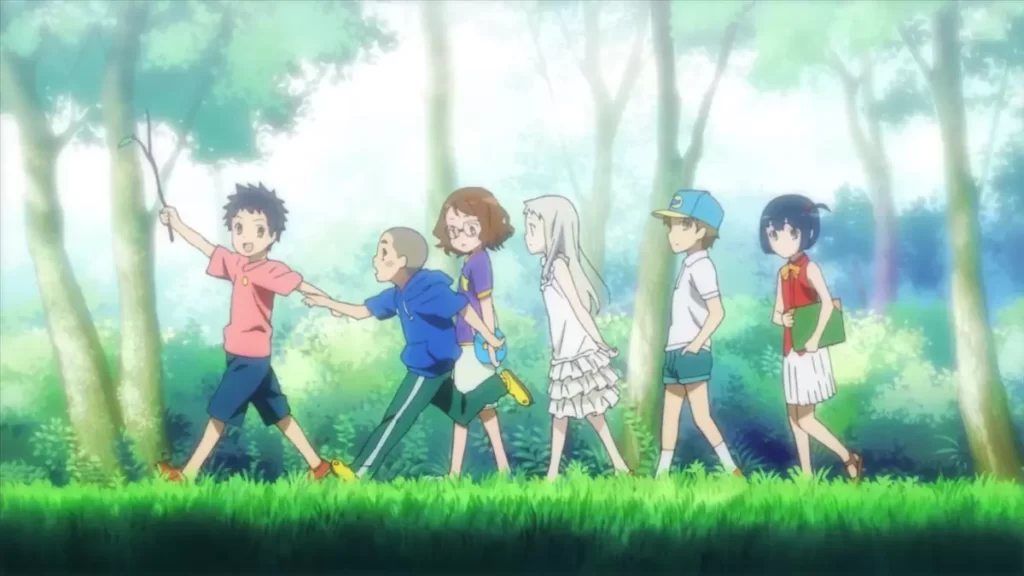 Now we are getting to some really tear-jerking stories. Anohana is a tragic show, but that alone does not even begin to describe its delicate plot. The main theme is about five friends who drifted apart after one of them died in an unfortunate accident.
Also Read: 30 Best White Hair Anime Girls
After the death, the ghost of their friend Anohana returns and helps them reconnect with each other. A heart-wrenching tale that will leave you sad and happy at the same time. Anohana is emotional enough to make you cry at least once an episode and sometimes more. It starts off with a slow-paced storyline, but there are tons of little details that make it worth watching if you like shows that are heavy on symbolism and character development.
Clannad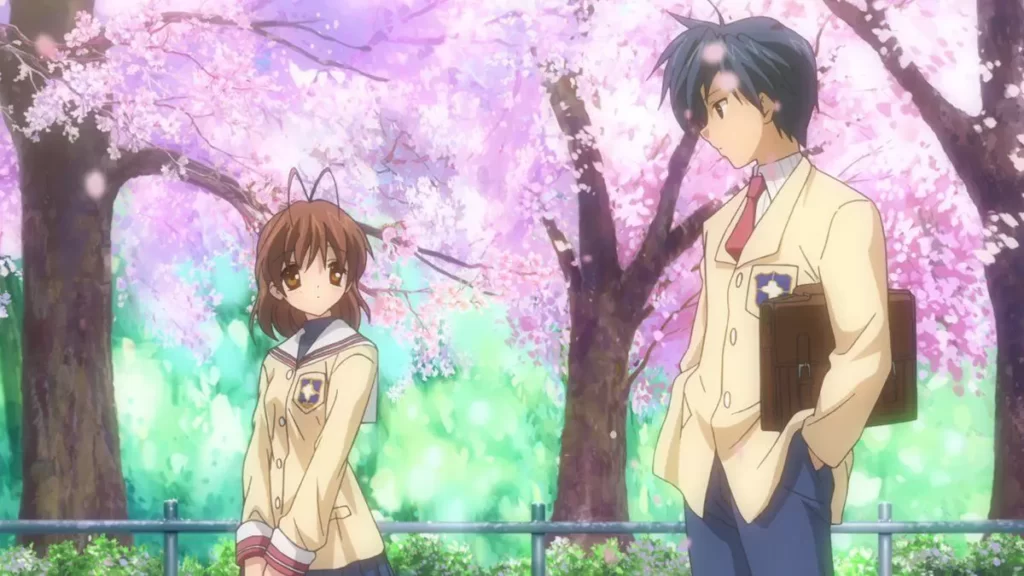 We will start off with a warning for this entry: if you're a fan of tear-jerkers, this anime is going to break you. As is the case with most anime that is called "one of the most popular anime of all time," Clannad has a myriad of things going for it. It's not the type of series that will cause you to cry throughout, but it's also not one that's trying to be funny all the time. Clannad has a very similar story to AnoHana, although it has plenty of light-hearted moments throughout the series.
This anime isn't about two people who meet and fall in love based solely on their physical attraction to each other, but rather two people who come together despite their differences. Through the main character Tomoya, we see how he grows from a loner who knows only how to push people away into someone who becomes part of the family. Tomoya and Nagisa learn from each other and strive to grow together into better and happier people.
The art style really adds to the overall feel of the show—warm colors against stark black lines and colors—and it's definitely worth watching just for that nostalgic feeling that comes over you. Explore what it means to grow up as a teenager and become a young adult.
The Case Study of Vanitas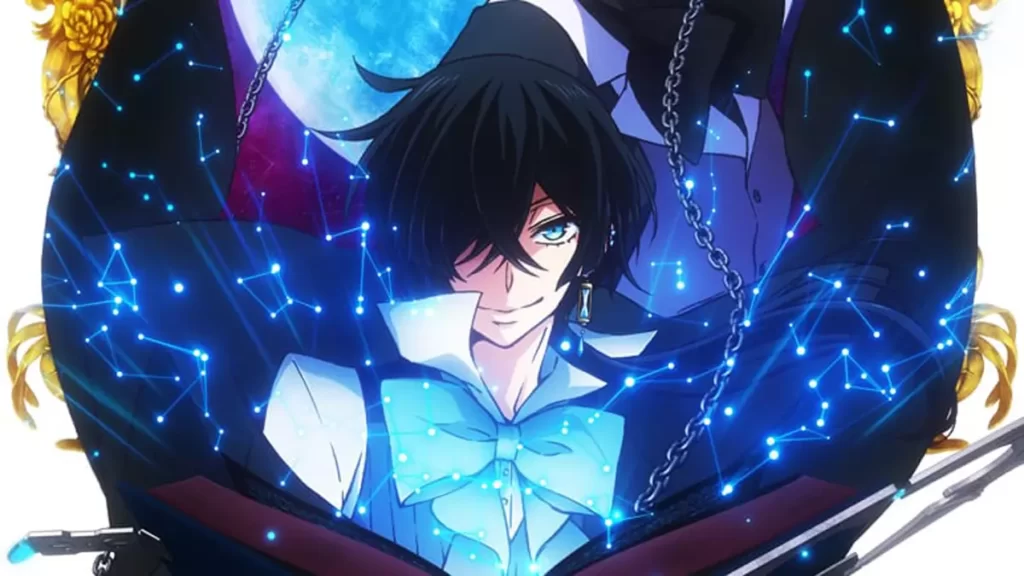 Fantasy and historical genres coming up! If the Parisian streets and Vampire lore are your cup of tea, then you would love this series. Also known as Vanitas no Carte, the show starts off with the main protagonist, Noe, traveling in the search of a book called the book of Vanitas. This tome is said to hold the power of the Vampire of the Blue Moon.
Also Read: 25 Best Anime Vampire Girls
The said vampire is hated by their own kind because of their birth on a blue moon instead of red like the rest of the vampires. So, in bitter hatred, they wow to destroy vampirekind and avenge themself.
Much to his surprise, Noe encounters Vanitas, a human possessing the Book of Vanitas and inheriting the power of the Blue Moon's Vampire. However, despite inheriting the name and the book, Vanitas claims that he is a doctor and works to cure vampires of their malnomens.
Together, they embark on solving the mystery behind vampire maladies and a bunch of other things. Noe and Vanitas form a sort of Watson and Sherlock duo, with Noe being similar to Watson, supporting and observing Vanitas's actions. With two seasons and an ongoing manga, this show has a lot to offer.
Acchi Kocchi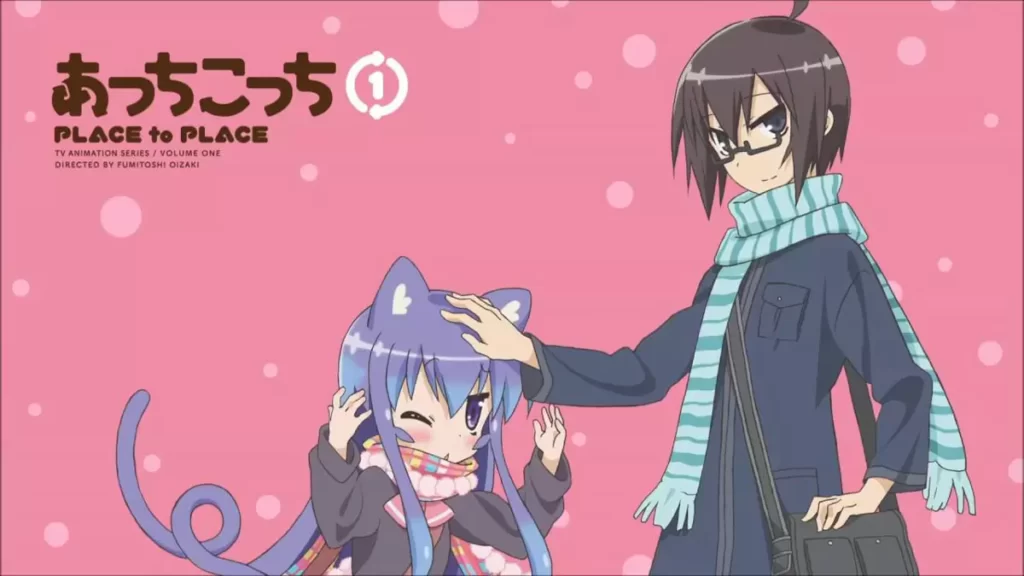 This fun, slice of life series circulates around a group of friends and their seemingly normal but unique school life. What's great about this series is that it doesn't go for any complicated storyline or deep meaning. The series focuses on the simplicity of friendship, teasing each other with fun antics and enjoying all the good times together, with comedic misunderstandings thrown in to enhance the humor. The cast of characters is all cute, sweet, and funny in their own ways!
The Daily Life of Highschool Boys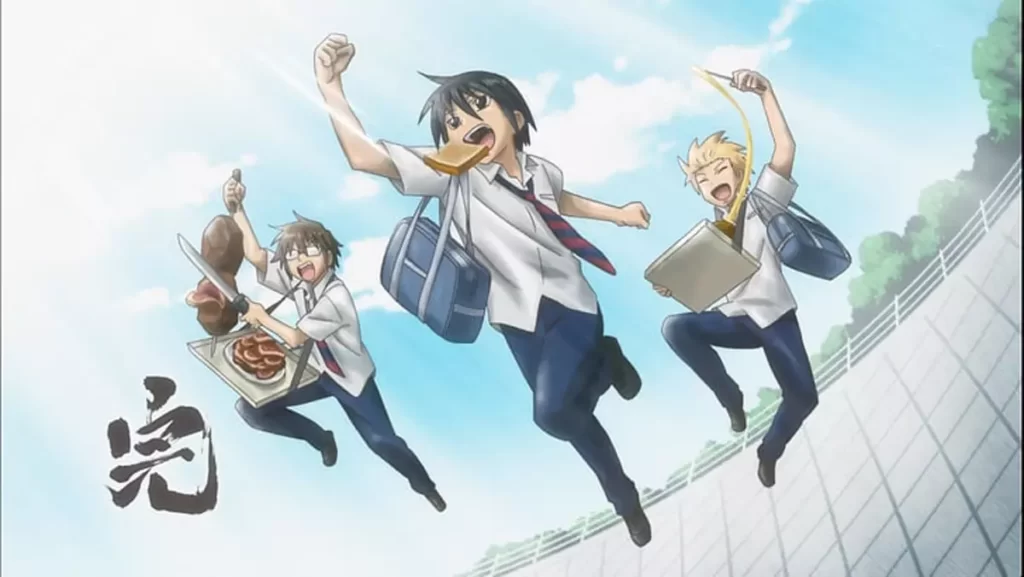 If you need a break from the sweaty, anxiety-inducing heat of summer, this anime is for you. The Daily Life of Highschool Boys is about four high school boys who like to spend time in their "clubroom" talking about the typical stuff guys talk about—manga, video games, and sometimes girls.
The main trio includes Tadakuni, the main protagonist who is often pushed as a side character, being a running gag in the series. We are also introduced to Hidenori, a bespectacled boy in the same class, and Yoshitake, another blonde boy.
The show has all the elements that you would expect from a slice-of-life series: the random and nonsensical storyline, slapstick comedy, and charming characters. The short series is perfect for a laid-back summer afternoon. The characters are so funny and charming that you'll be hooked from episode one.
While this anime may not make it on some top anime lists, it's actually a lot of fun to watch. The show's short length (only 12 episodes long) makes it perfect for a laid-back summer afternoon or evening.
If you want to watch something funny and lighthearted without thinking too hard, we recommend Daily Life of Highschool Boys!
Reincarnated As a Villainess!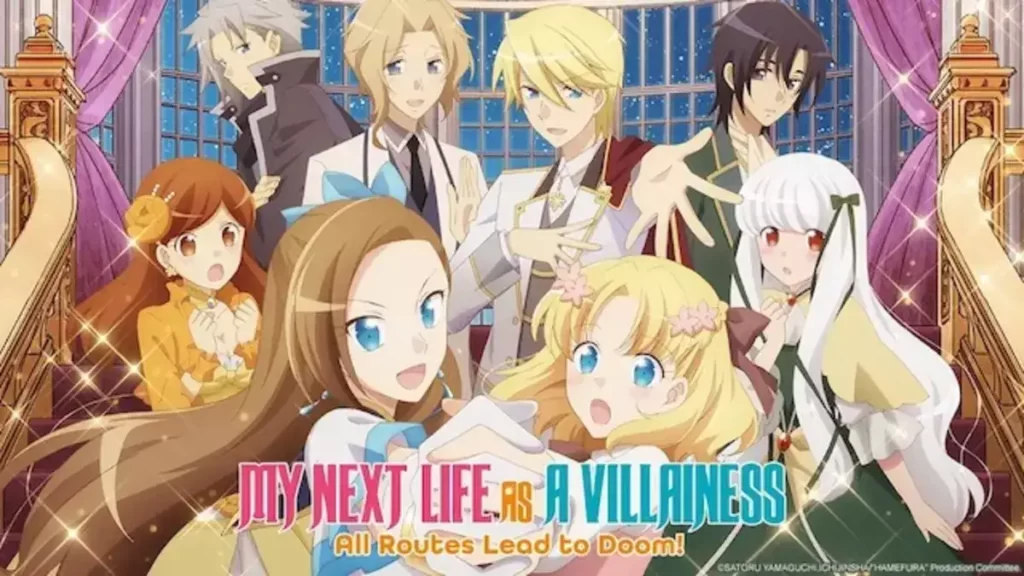 Reincarnated as a Villainess is close to a typical Isekai anime, but it has its own uniqueness as well. The story starts in the regular human realm, where we are introduced to the main character, whose name at that time is unknown. We only get to know her hobbies. She is an otaku and loves to play an Otome game by the name "Fortune Lovers."
Also Read: 12 Reasons Why Anime is Amazing
Soon after the introduction, due to certain circumstances, she wakes up in another world as the Villian character from the game. The main character, now named Catarina Claes, must use her knowledge about the game to prevent a bad ending.
As she is not the protagonist of the game, Catarina has to take multiple measures to ensure her safety and to avoid banishment from the fantasy kingdom. If you are a fan of the Isekai genre and love dense protagonists, this show is for you.
Right from episode one, we begin our journey with the clumsy Catarina as she struggles to be a proper noble lady worthy of being the Prince's fiancee. However, she has another motive; a plan B should the worst fate befall her.
My Bride is a Mermaid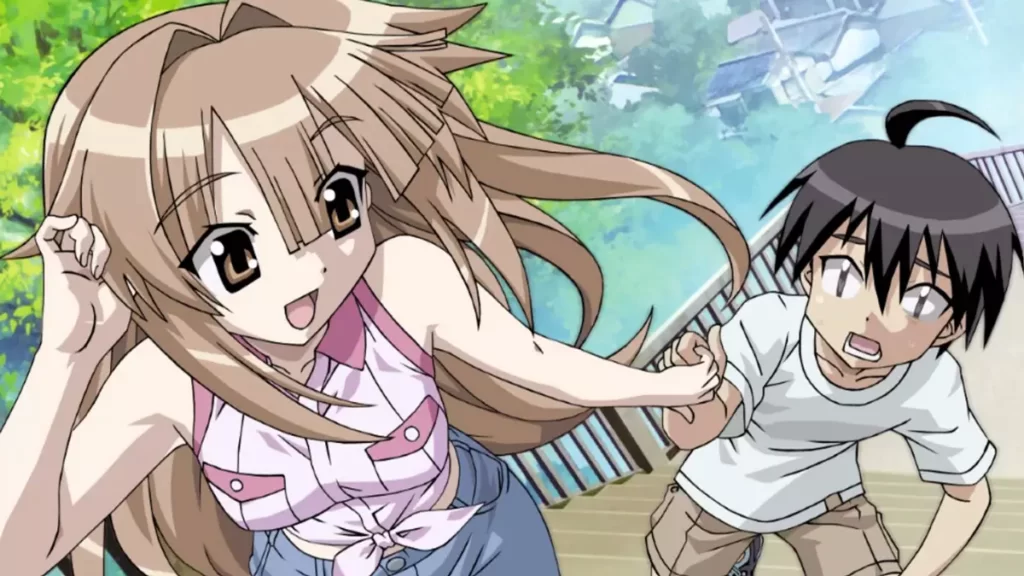 My Bride is a Mermaid, also known as Seto no Hanayome, features slapstick comedy, running gags, and a bizarre yet funny plot. It features our male lead named Nagasumi. In the unfortunate event of drowning, Nagasumi's life is saved by none other than a mermaid named Seto. According to the legend, however, there is a mermaid law that states that if a mermaid's identity is revealed to a human, one of them must die, so the secret remains preserved. Both Seto's family and Nagasumi wanted to avoid this, and eventually, Nagasumi gets forced into a marriage with Seto to preserve the secret.
During the arrangement, however, Seto's father is not informed. As a result, her father makes constant attempts on Nagasumi's life as he adjusts to his strange married life. For comedy lovers, this series is gold, and if you haven't watched it already, we recommend you give it a try.
Ao Haru Ride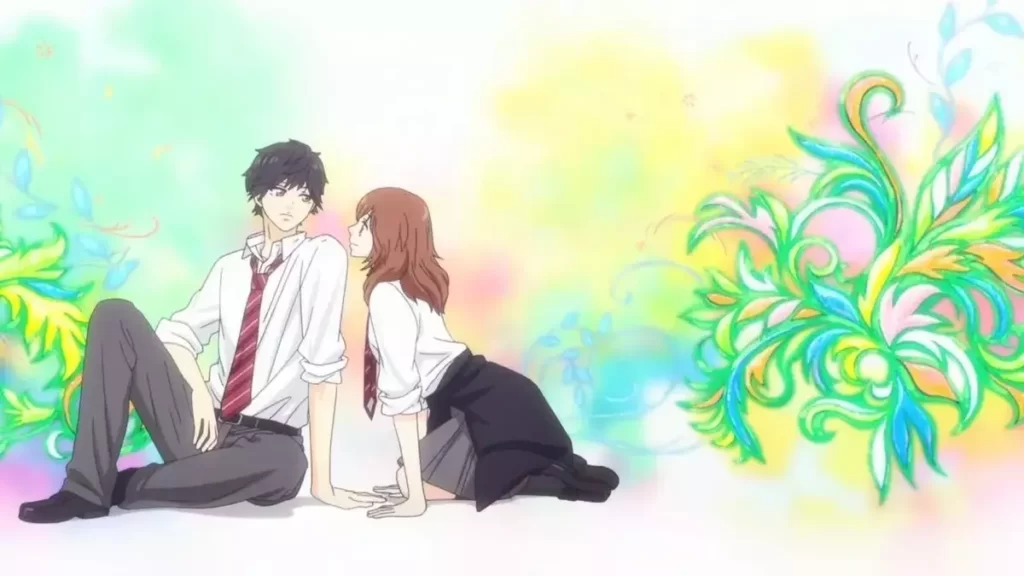 This is one is an old classic featuring a sweet romance between two middle schoolers. The main protagonists, Futaba and Kou, had known each other since they were little. It is hinted that they both liked each other. However, due to family circumstances, Tanaka Kou had to move and was transferred to another school.
Futaba was uninformed, and before they could get any closer, they drifted apart. Years later, they meet again, this time as high schoolers, but their personalities have changed considerably. If you are into reunions and friends-to-lovers tropes, then this series will take you through an emotional roller coaster. While, at times, it can seem slow with annoying rivalries, it is overall a sweet show with lovely moments.
Honorable Mentions:
Here are some shows that didn't make it to the top ten but have excellent stories nevertheless.
Barakamon
This show is about Handa Seishu, a young aspiring calligrapher. During an exhibition, when his work is criticized by a curator, he ends up punching the person in the face. To help him cool off his head and get a different outlook on life, Handa's father sends him to Goto Island.
When on the island, Handa feels like he has hit a wall as he tries to reignite his passion and drive for calligraphy. However, his daily boring life is turned upside down when he comes into contact with the villagers who don't seem to care about his schedule or privacy. While it starts off on a series topic, it is sure to make to laugh multiple times, so make sure to give it a watch.
Natsume's Book of Friends
This is also a fun series to binge in the sweltering summer season. Natsume's book of friends centers around Natsume, a young boy with the ability to see spirits. Natsume inherited this ability from his Grandmother and had been able to see the spirits since he was little. Due to his interaction with the spirits, however other children found him strange and even creepy.
Being isolated from both outside people and family, he had a lonely childhood. After some thinking, his Grandmother decided to give him a book of spirits that she had used to force multiple spirits into submission. Now Natsume must release each of these beings while protecting the book from vile spirits.
Aria the Animation
Aria is a great choice if you're looking for a laid-back story that's not too intense but still has plenty of drama and feels a bit more mature than most other shows.
The characters are lovable, and the music is beautiful.
It's really just very pleasant to watch and listen to, even when it's not doing anything particularly special. It's also a very calming show, so it would be great for unwinding at the end of the day. A good number of episodes are available on popular anime streaming platforms, so you can really get through this one pretty quickly if you want to!
Squid Girl
Squid Girl is one of those shows that takes a few episodes to get going, but after that, it's a lot of fun. It's not as funny as Gintama or as over-the-top action-packed as One Piece, but it has its own style of humor and some charming characters. The animation is basic, and the plot is pretty predictable, but there are genuinely funny moments in Squid Girl. It also features some pretty creative uses of squid powers that will definitely give you a laugh or two! If you're looking for something light-hearted that doesn't break out into full-scale action sequences every episode, Squid Girl is perfect for you!
Conclusion
Summer is a great time for anime. The weather's warm, and there's not as much to do outside, so it's the perfect opportunity to spend lazy summer afternoons indoors and with some friends enjoying a new season of anime. That is why we shared some of the best summer vibes shows for you to binge on. These conclude some of our favorites from the past few seasons, as well as some top-rated anime.
Which shows represent the summer season for you? Share it with us in the comments down below.