It isn't always a bright, cheerful story with happy characters and good intentions when it comes to anime. They sometimes do bad, evil stuff that makes us hate their guts. But, on the other hand, the heroes or protagonists are mostly lawful and good.
However, in this creative list, we bring you 17 anime characters you simply cannot bring yourself to hate. This does not mean they can get away with anything, but they can get away with…well, mostly, anything. Some of the picks for this collection are loved by the fans regardless of their obvious flaws. From their deep backstories to their interesting motives, these fictional people have something regular villains do not. And some are simply misunderstood protagonists. So whether you are an anime lover or not, buckle up as we take you on an anime rollercoaster.
This list does not rank characters from best to worst, so sit back and read on to find out our picks for this topic.
PS: Major spoiler entries ahead!
Gojou Satoru – Jujustsu Kaisen
Starting our list, we have Gojou, one of the prominent characters appearing in the series Jujutsu Kaisen. From the beginning, the viewers are not told about his background, and he appears to be a somewhat eccentric but overpowered teacher. When it comes to Curse rankings and jujutsu users, he is strong to the point of being a genuine threat.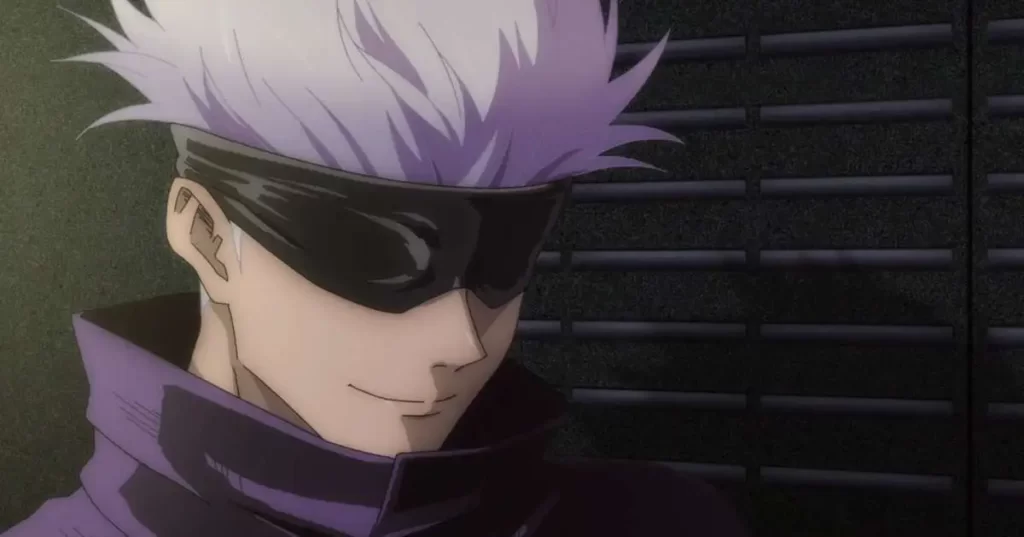 However, what makes him loveable is his care for his students and his disregard for worldly rules. He does what he wants and is not specifically stoic or smug about his powers, but he knows he is at the top. His character design and complex personality also separate him from other anime mentors, easily making him a popular character.
Uncle Iroh – Avatar The Last Airbender
In the Avatar fandom, Uncle Iroh is one character respected widely and loved for his wisdom and peaceful nature despite being a fierce general. Having seen the harsh realities of war as well as losing his only son and his position as the Fire Lord, Iroh is not a typical army general.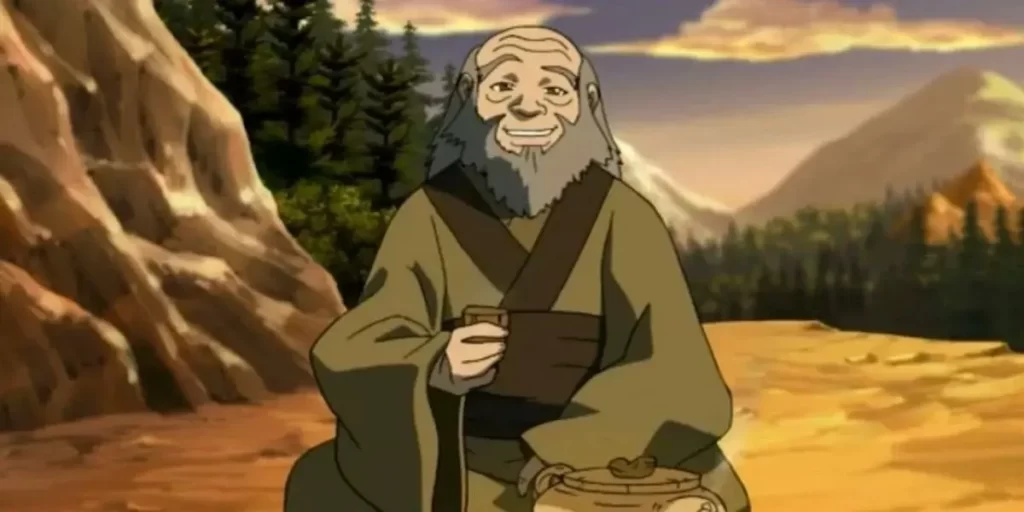 His personality is quite the opposite of his brother Ozai who seeks power with whatever means possible. General Iroh is also a loving father figure to his nephew Zuko. If you love tea and listening to compelling stories with life-changing advice, you will find him a very interesting character.
Ishigami Senkuu – Dr. Stone
Senkuu is the main protagonist of the Dr. Stone series, playing a major role in the revival of humanity after mysterious petrification. However, he does not view this as heroic, nor are his goals directed at the concern of humanity.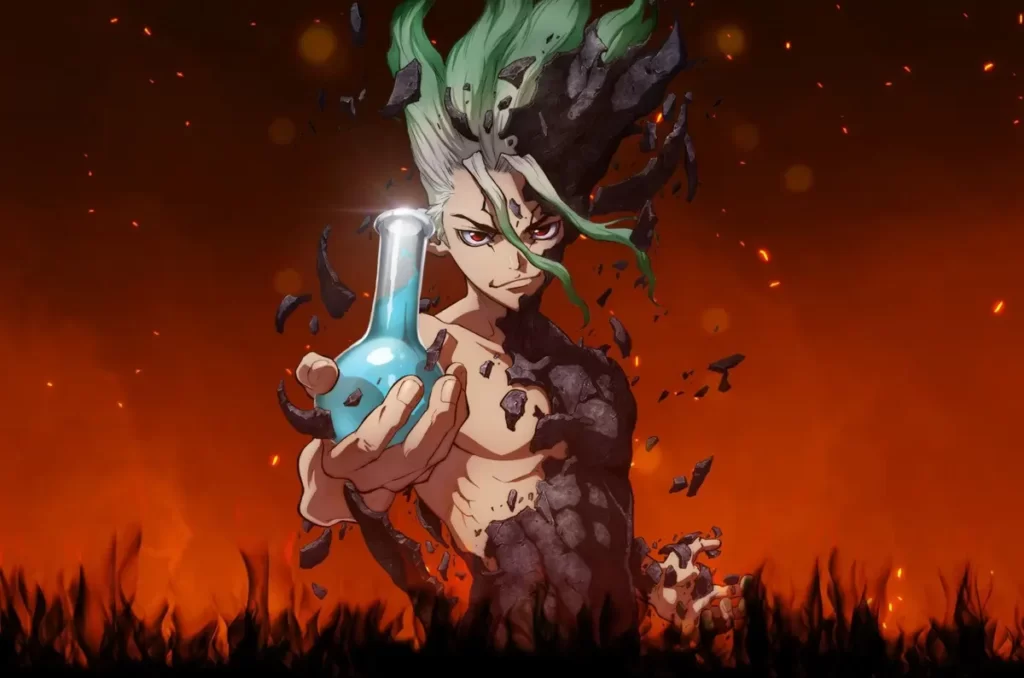 Since childhood, Senkouu loved science, and it only took him a while to master all the basics of experiments taught in schools. However, in the present, petrified world, his goal is much grander as he wants to bring back civilization to the stone age.
He is not interested in money, love, or anything else in particular, but his passionate side shows up when it comes to science. If you are interested to learn more about this character, give Dr. Stone a try.
Tyki Mikk – D.Gray Man
The fourth pick on our list is not someone from the good side of the series. While initially Tyki is introduced as one of the antagonists and a member of the Noah clan, he is much more than a regular villain.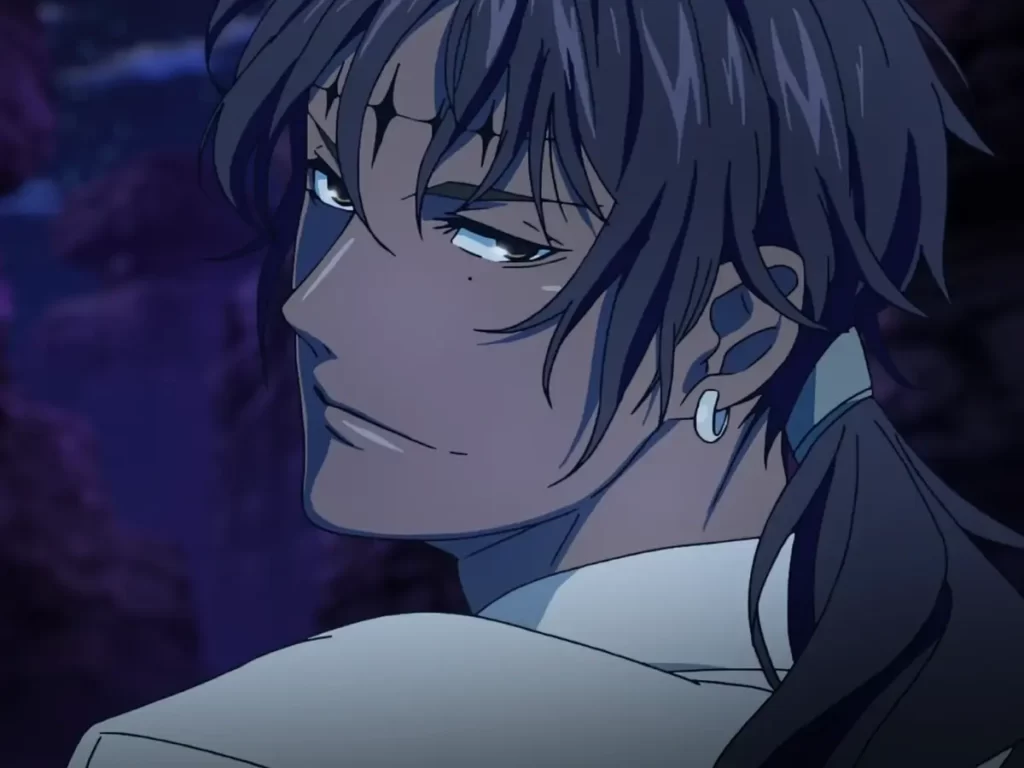 As a human, Tyki has a fun, laid-back personality and is easy to get along with. However, in his Noah form, he is much more formal, speaking in a gentle voice and also dressing the part. With his supernatural abilities, he often "deletes" people in accordance with his mission; however, in the end, he is a man of elegant speech and a friendly manner with mysterious motives.
Anya Forger – Spy x Family
This one is a new entry. The new series Spy x Family introduces us to a seemingly normal but entirely strange family, including a Spy father, an assassin mother, and a psychic daughter. Due to some experiments conducted on her in her early childhood, Anya can hear people's thoughts. However, despite having this ability, she is still only a 5-6-year-old child.
She has an obsession with Spy missions and TV series and is overall very innocent and cheerful. Trying to help her father with his "spy" mission, we see her various cute efforts to accomplish something for the family. Other than her adorable expressions, she is gullible and tends to make mistakes, but in the end, she wants to have a family and cherishes both her parents.
Hattori Heiji – Detective Conan/Case Closed
Heiji is a high school detective introduced early on in the series. Unlike Shinichi, Heiji does not hesitate to get himself into a fight, whether it's an argument or a brawl. However, that said, he is not just a hothead. He can be fun and super friendly towards people he likes. This includes his constant visits to Tokyo despite the fact that he lives in Osaka.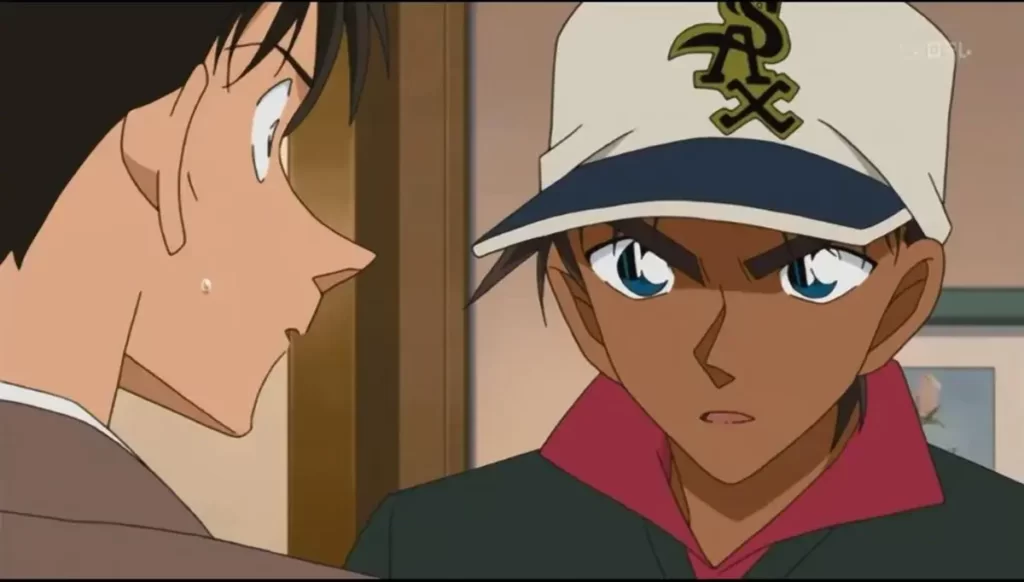 Along with keeping Conan's secret, Heiji is often seen inviting him to meals for Okonomiyaki. He takes pride in his Kansai dialect as well as detective proficiency. And if these are not enough reasons to love him, Heiji hates to lose. Whether it is in deduction or his love life, he will pursue to get ahead of his rival and friend.
Kija – Yona of the Dawn
After being chased out of the palace, the protagonist Princess Yona ventured on a journey with her bodyguard to find the four legendary dragons of Kouka in an effort to return peace to the kingdom. Kija is one of these warriors and takes pride in his position. However, other than his status and powers, Kija has much to offer in his personality.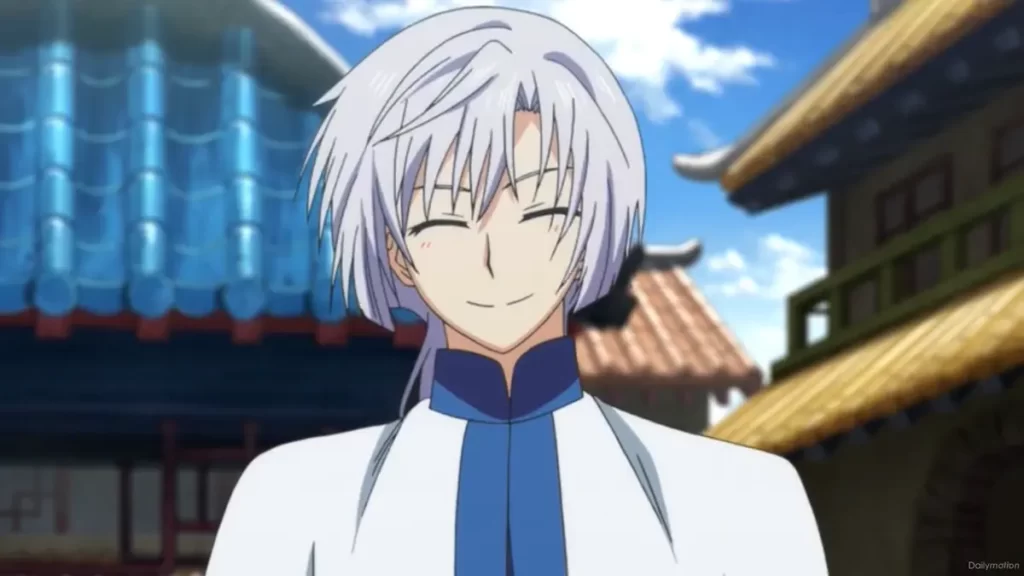 He is kind and loves the people of his village deeply. Being the vessel of the "White Dragon" or Hakuryuu, Kija dresses in white robes and is very particular about the food he eats, and the place where he sleeps. However, during his journey with the princess, he has to live on wild food and sleep under the stars.
And although he tends to suffer from this sudden change of environment, his sense of loyalty to the princess is great. During their journey, Kija proves to be a valuable companion and is overall a very likable character.
Bakugou Katsuki – My Hero Academia
Next up, we bring you our beloved brash hero, Bakugou. While the creators originally wanted him to be a disliked character, Bakugo has become the fan favorite of many.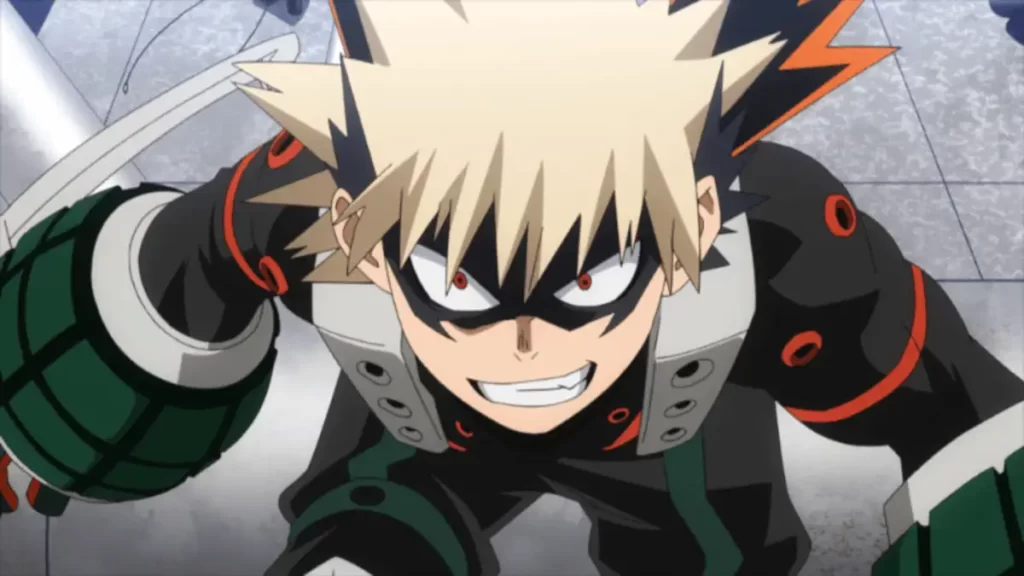 And what gets fans to love his character is not his bad-mouthing or his obsession with being the top hero. His personality has much more to offer. He is good at cooking and adept with a knife. Another feature that some might not expect of him is his strategic skill.
Whether it is the UA entrance exam or an actual battle sequence, Bakugou can quickly and accurately read his opponent and consistently alter his fighting style to achieve the best possible outcome. He also nicknames his class fellows to the point that when it comes to their real names, he has no clue.
Edogawa Ranpo – Bungou Stray Dogs
In the series, we are introduced to supernatural "Gifts" or abilities. Based on the famous Japanese writer, Ranpo is introduced as a detective with a supernatural ability called "Super Deduction." His ability allows him to get to the root of any mystery case within seconds.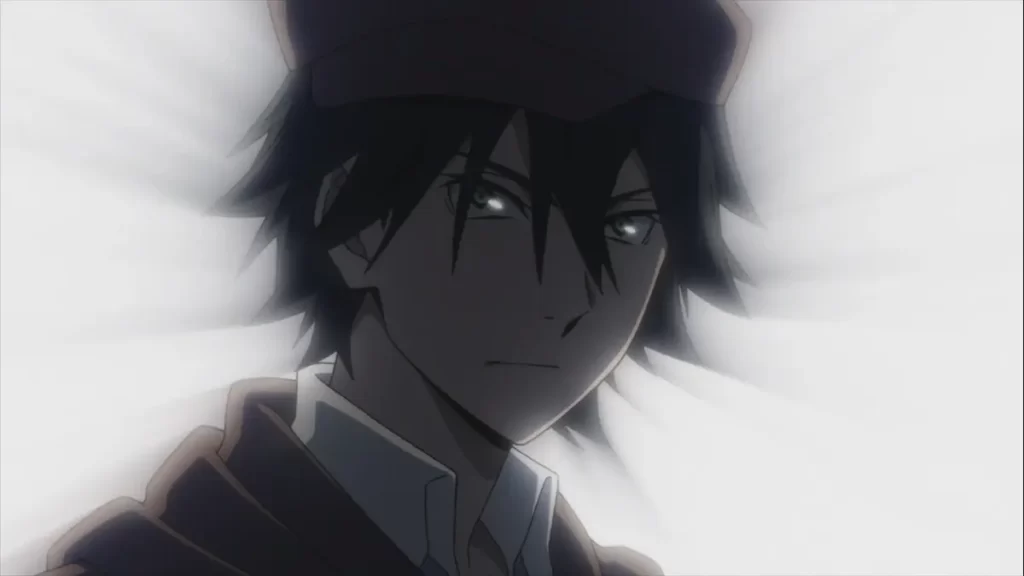 However, other than his ability, Ranpo is simply a snack lover and seems to ask others for a lot of favors. We later find out that Ranpo does not have an ability and only thinks he possesses one. This also means that his deduction skills are quite real, and he solves the cases by himself.
Pikachu – Pokemon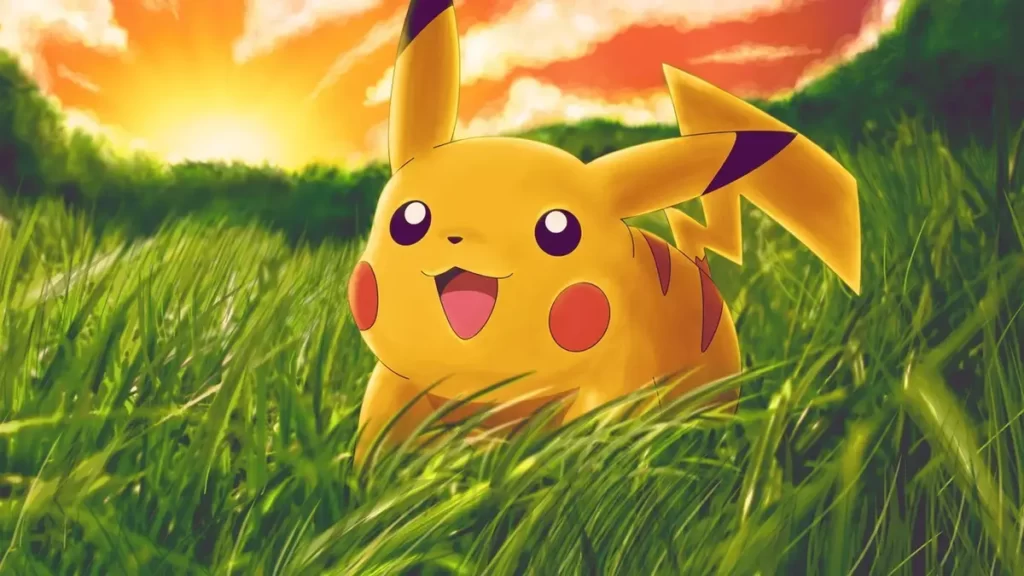 Also Read: 12 Reasons Why Anime is Amazing
This entry is probably the most popular one on our list yet. Other than being the anime mascot, Pikachu is downright adorable and the favorite of many. While Ask had a rough time getting along with him at the beginning, Pikachu has proven to be a great friend.
Kazehaya Shouta – Kimi ni Todoke
Kazehaya is the male lead of the series. He is a cheerful high school student with a bright smile and sweet personality. One of the best things about him is that he treats everyone in his class with the same friendliness and respect, including the female lead Sawako.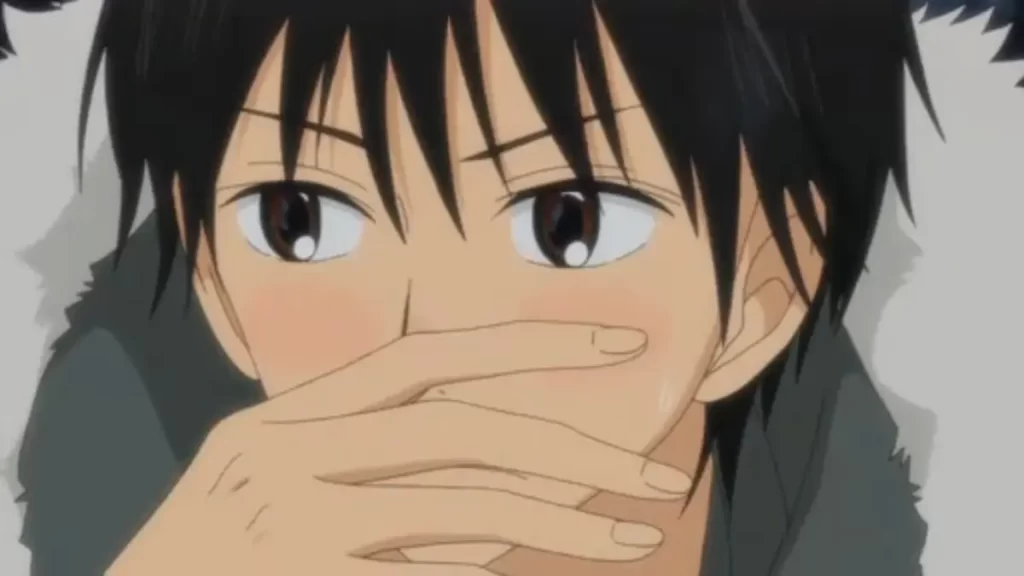 Being misunderstood as eerie and scary, Sawako is surprised when Kazehaya greets her in the morning. After Sawako befriends him, we find that he is prone to getting embarrassed and is very protective of his friends. And that is why he is one of the best in high school anime.
Wei Wuxian – The Grandmaster of Demonic Cultivation
Next on our list of characters you can't hate is the demonic cultivation prodigy Wei Ying, courtesy name Wei Wuxian. Even in the strict atmosphere of the Cloud Recesses, Wei Ying makes himself known as a free-spirited, friendly person.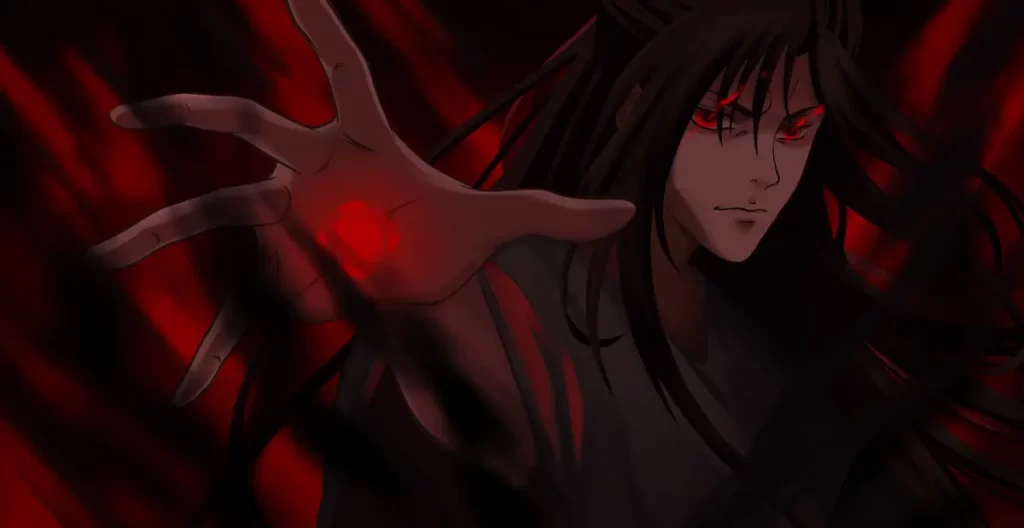 He is a great friend and an annoying enemy should you be on bad terms with him. Despite his unusual way of thinking, he excels in his studies, being the head disciple of the Yunmeng Jiang Clan. However, perhaps his most likable characteristic is his empathy and the ability to forgive those who have wronged him.
Shin-ah – Yona of the Dawn
Also from Yona of the Dawn, Shin-ah is one of the best male characters in a fantasy anime setting. He is a quiet young man feared and despised by his village due to his powers as the blue dragon. Despite this, Shin-ah has a very soft, gentle personality and does not hate anyone.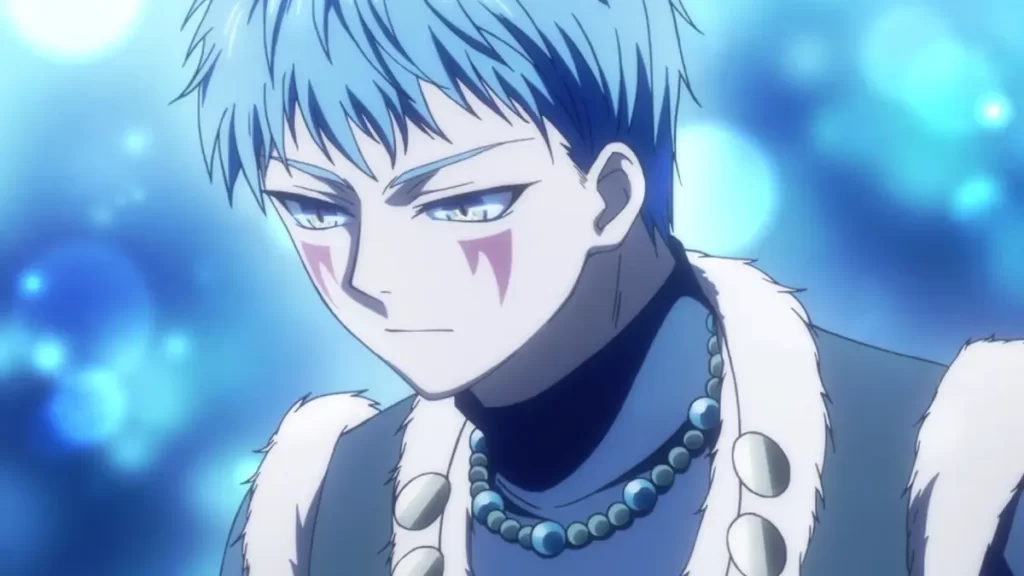 He has a small squirrel as his friend which he named "Ao." When not in combat, he tends to enjoy small things like the starry sky at night, his meals as well as all the moments he spends with his companions.
All Might – My Hero Academia
Moving over the Heroes' side, we have All Might, the number one hero. However, this is a lot more to this man than just brute strength. All Might cares for the civilians and strives to save not only theirs but to also lift their spirits in dire situations.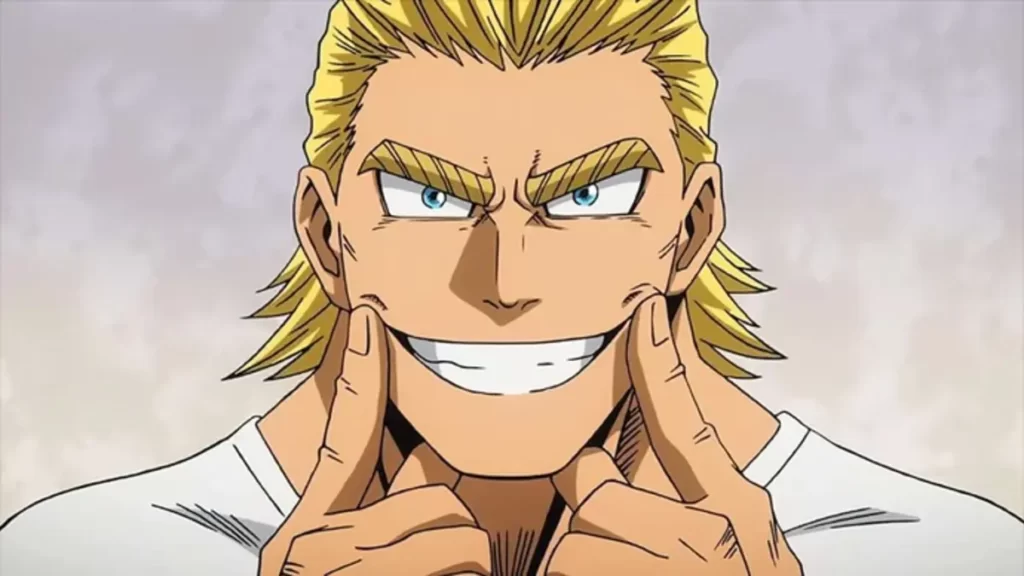 He can be a clumsy mentor at times but works hard to improve anyways. And above that, his sense of duty to the people is strong to the point where he almost sacrificed himself multiple times.
Haruhi Fujioka – Ouran Highschool Host Club
Haruhi is the main female protagonist of the series, Ouran High School host club. She first appears as a studious student who got admission to an elite school, becoming the only student without connections in the upper-class society. Despite this, she has a calm, somewhat nerdy but outgoing personality.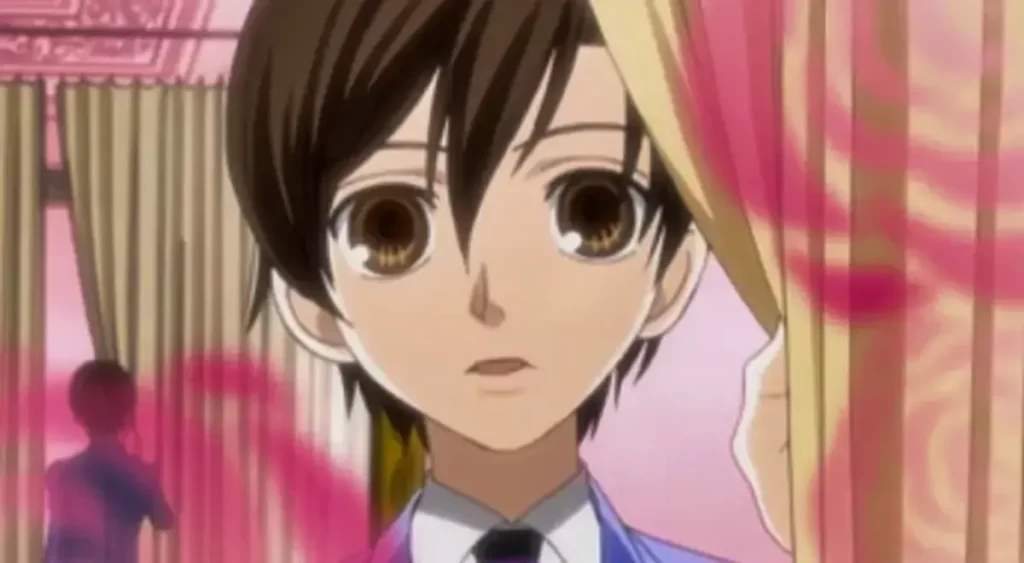 She does not judge people over their financial status and seems to be fine wearing whatever she feels most comfortable in. What makes her a great female lead is her natural, free-flowing personality. She is neither too feminine nor outright tomboyish.
Honda Tohru – Fruits Basket
From episode one of fruits basket, Tohru proves to be a total sweetheart. She cherishes her friends and is super polite to everyone she meets. Despite facing difficulties in her life, she keeps an optimistic mindset, overcoming the hurdles by encouraging herself.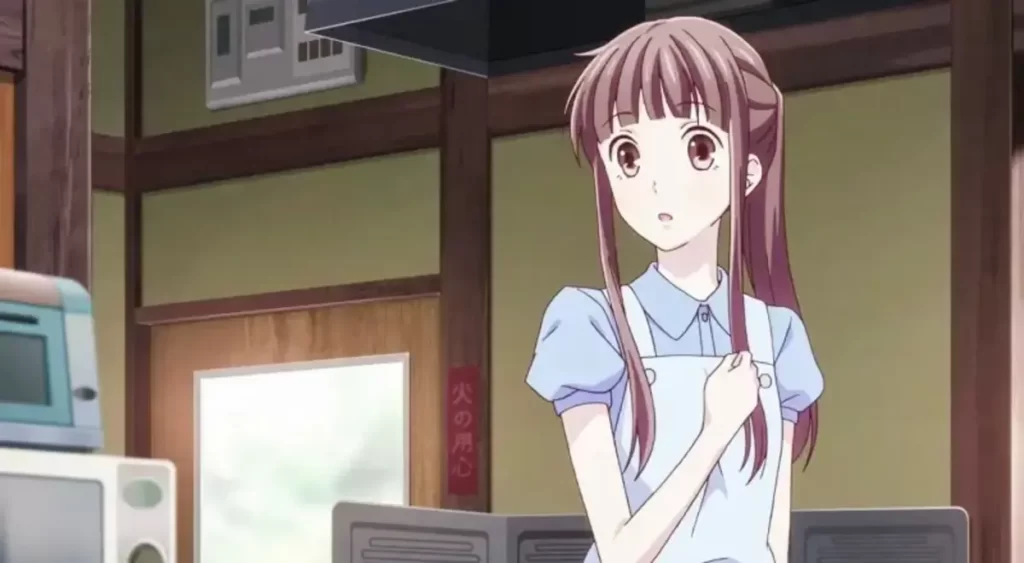 Her empathy, courage, and sense of loyalty soon get her involved in the mysterious affairs of the Sohma clan. However, she continues to be a strong, kind person and strongly influences those around her.
Kurama – Naruto
Last but in no way least, we have Kurama, the Seven-tailed beast sealed in Naruto. From the beginning of the series, we see Naruto being shunned and bullied for being the bearer of a "Bijuu". The village sees him as a timed bomb ticking to destruction. This makes Naruto resort to cheap pranks and being noisy to get attention as a kid. He seems to hate Kurama and feels helpless being stuck with him.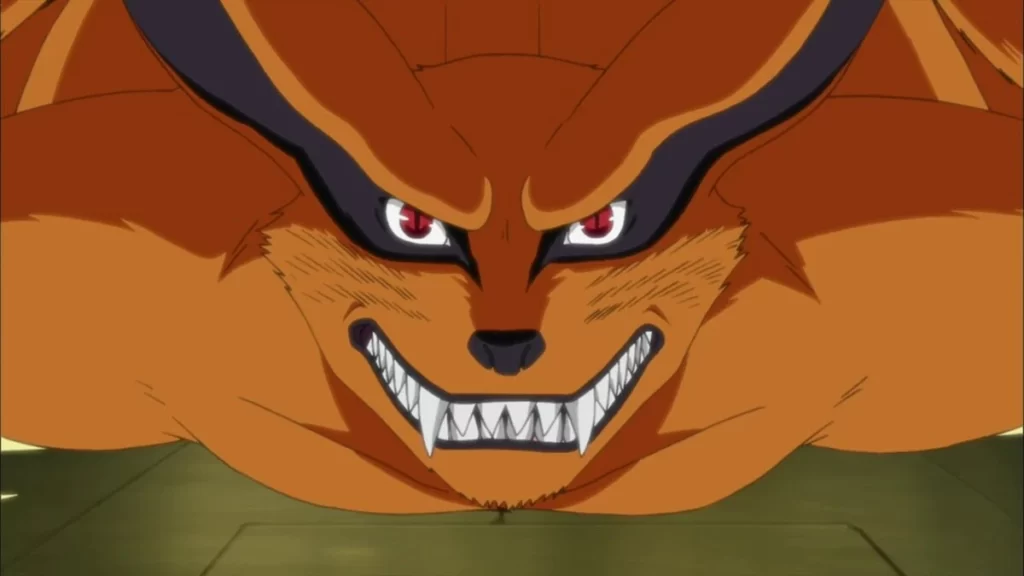 However, as the series progresses, we learn that the Kurama was angered and never intended to attack the village. Having large reserves of chakra, Kurama had always been sought after as a mindless tool to wage war by the ninjas. This was his primary reason for hating the humans.
However, his time and interactions with Naruto make him rethink, and, eventually, in the sequel, Boruto, he sacrifices his life, expanding his chakra to protect Naruto.
Did we get them right? Let us know in the comments about the entries that you agreed with. If you have other characters in mind, let us know as we love your opinion.