Kaedehara Kazuha is an Anemo sword user who excels in amplifying elemental reactions of his allies, making him a wonderful support for all comps. Not only that he is great in combat, the leap in his Elemental Skill along with its gathering effect can be extremely beneficial in exploring.
His Elemental Burst can be great to create multiple applications of elemental reactions while boosting the elemental damage of his allies. However, it is important to understand how to correctly rotate Kazuha in order to correctly use his kit to deal massive damage. Here you can learn how to optimize his build to reach his peak performance!
Skills
Normal Attack: Garyuu Bladework
Kazuha strikes up to five times and holding the attack deals two consecutive attacks. If Kazuha performs a plunging attack due to his Elemental Skill, the plunge damage is converted to Anemo damage and pulls enemies and objects towards him.
This ability can be quite useful in exploring especially after defeating monsters, to make the collection of loot a lot easier. However, Most of Kazuha's potential lies in his Elemental Skill and Burst. Thus, this is the least priority skill to level.
Elemental Skill: Chihayaburu
Kazuha pulls enemies and objects towards Kazuha and knocks them up, dealing Anemo damage while Kazuha flies with them. For 10 seconds while being airborne, Kazuha can perform the enhanced plunge attack. By holding the ability button, the cast will increase the Anemo damage and the AOE range.
Elemental Burst: Kazuha Slash
Kazuha performs a slash that deals an Anemo AOE damage and creates a field that deals AOE Anemo damage over time. If the field encounters an element, it will absorb it and deal that element as damage as well. This skill is the highest priority in leveling up due to its high impact and strength.
One important thing to note is element priority. If the field encounters multiple elements, it will absorb the element with the highest priority. The priority order is Pyro, Hydro, Electro then Cryo respectively. This is important in setting up comps especially in fighting enemies with infused elements such as hydro abyss heralds.
Passive: Soumon Swordsmanship
If Kazuha's Elemental Skill contacts an element while being cast, it will absorb it. Moreover, the enhanced plunging attack will deal an additional 200% attack of the absorbed element.
2nd Passive: Poetics of Fuubutsu
When Kazuha triggers a swirl reaction, He will increase all party members' elemental damage bonus of the swirled element by 0.04% of his elemental mastery for 8 seconds. This bonus can apply to different elements at the same time.
Weapons
Freedom-Sworn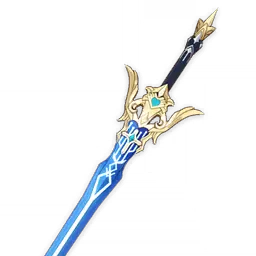 When building Kazuha, the most important stat is elemental mastery. Not only that this weapon can provide 198 elemental mastery, but it also boosts Kazuha's attack significantly when he triggers elemental reactions.
It increases damage by 10-20% and when its buff is gained, it increases attack by an extra 20-40% and normal, charged, and plunging attacks by 16-32%, making him a great support and damage dealer at the same time.
Skyward Blade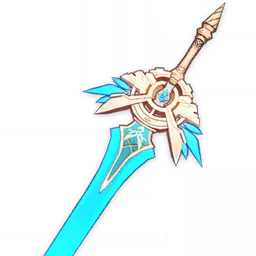 A good replacement for Freedom-sworn in case Kazuha cannot use his Elemental Skill and Burst quickly. This sword increases the energy recharge by 55.1% while increasing Kazuha's normal and charged damage by 20-40% after his Burst.
Iron Sting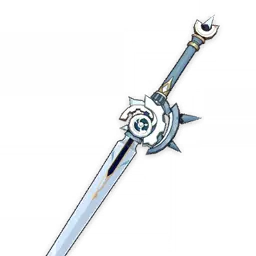 The best F2P option for Kazuha, since it provides high elemental mastery while being forgeable. Iron Sting gives 165 elemental mastery while increasing Kazuha's damage by 6-12% upon triggering elemental reactions. Since it is forgeable, it is relatively easy to get it to R5.
Artifacts
In terms of stats, the most important of them all is elemental mastery to make his swirl damage stronger. Focusing on his swirl is the most important, then Viridescent venerer is the best set for him. This is mainly because increases Anemo damage and swirl damage. Not only that, it decreases the elemental resistance of the element infused in his swirl. Other than that, energy recharge and atk% are important to increase.
Build: Viridescent Venerer
Flower
Plume
Sands
Goblet
Circlet
Substats
1. HP
1. ATK
1. Elemental Mastery or Energy Recharge
1. Anemo DMG %
1. Elemental Mastery
1. ATK %
2. Elemental Mastery
3. Energy Recharge
In case Viridescent venerer is not an available option, Noblesse oblige is a good alternative to boost Kazuha. The four-pieces bonus increases the attack by 20% upon using his Elemental Burst.
Also Read: Best Settings For Genshin Impact: Get The Highest Performance And Graphics.
Build: Noblesse Oblige
Flower
Plume
Sands
Goblet
Circlet
Substats
1. HP
1. ATK
1. Elemental Mastery or Energy Recharge
1. Anemo DMG %
1. Elemental Mastery or Crit DMG %
1. ATK %
2. Crit Rate %
3. Crit DMG %
4. Elemental Mastery
5. Energy Recharge
Team Comps
Kazhua can practically work in any comp since he is an amplifier for any reaction. His swirl mechanism allows him to be paired with any two that can react to make their combination even better. He can be paired with Freeze, Melt, and Evaporate comps. Kazuha will use his Burst to summon his field, then the support will use his element so that Kazuha's Burst absorbs it. Once the field is ready, the main DPS can freely deal their damage while constantly applying their damage.
Ganyu/Ayaka
Both Ganyu and Ayaka are Cryo damage dealers that can be used for both Freeze and Melt comps. Absorbing the Hydro element from the support, Kazuha will allow Ganyu and Ayaka to permanently freeze their enemies.
Also Read: Best Ganyu Build: Weapons, Artifacts & Team Comps
As for the Melt comp, Any Pyro support can deal tons of damage when Kazuha can absorb their Pyro.
Hu Tao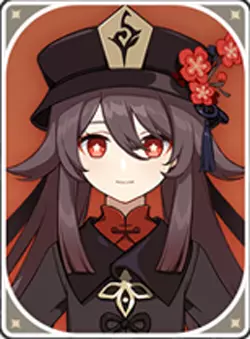 As the strongest Pyro user, Hu Tao can be paired well with Kazuha to make her damage on another level. Whether it is in a Melt or Vaporize comp, Hu Tao can benefit greatly from the reapplied element since her Elemental Skill makes her normal attacks deal Pyro damage.
Raiden Shogun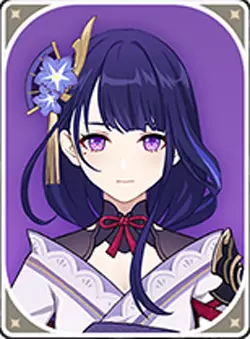 While elemental mastery is the most important, energy recharge is extremely beneficial for Kazuha. Pairing Raiden Shogun with Kazuha can be extremely beneficial for both to have better rotations while keeping their damage consistent.
Also Read: Best Raiden Shogun Build: Weapons, Artifacts & Team Comps
Xiangling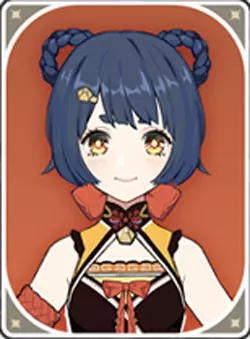 Xiangling works wonderfully with Kazuha as the support for applying Pyro. Mainly since she works great when applying Pyro in Kazuha's field so that it absorbs it. Not only that, the Pyro can be applied from the field, Guoba and Xiangling's Burst. The attack buff from Guoba is also beneficial.
Bennet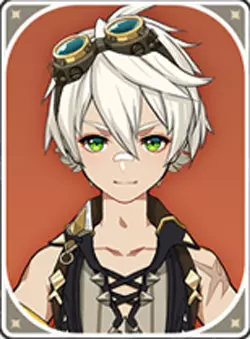 Bennett, being the most versatile support, can work greatly with Kazuha as well due to his heal, attack buff, and Pyro application. Since he applies Pyro to allies, it's easier to infuse Pyro in Kazuha's swirl to ensure Kazuha can optimally use his Swirl in the elemental reaction.
Also Read: Best Bennett Build: Weapons, Artifacts & Team Comps
Mona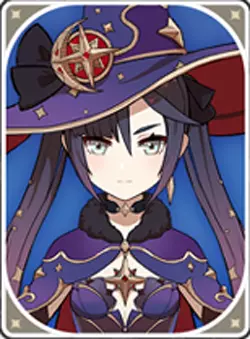 In terms of Hydro application for Kazuha, Mona can do wonders due to her Elemental Skill and Burst. By placing her taunt in the center, she helps attract and keep enemies within Kazuha's field. Meanwhile, her burst can be absorbed easily by Kazuha's field to be used by Melt and Vaporize reaction comps.
Constellation
| | |
| --- | --- |
| Scarlet hills | Decreases the Elemental Skill's cooldown by 10%, and reset its cooldown if Kazuha uses his Elemental Burst |
| Yamaarashi tailwind | Within Kazuha's Elemental Burst field, increases all allies', including Kazuha, elemental mastery by 200 |
| Maple monogatari | Increases the level of the Elemental Skill by 3 and the maximum level to 15 |
| Oozora genpou | When Kazuha's energy is below 45, he regenerates 2 energy particles per second of gliding. Moreover, pressing his Elemental Skill regenerates 3 particles, while holding regenerates 4 |
| Wisdom of bansei | Increases the level of the Elemental Burst by 3 and the maximum level to 15 |
| Crimson momiji | Using Kazuha's Elemental Skill or Burst, his sword can infuses elements for 5 seconds. Moreover, his normal, charged and plunging attacks deal 0.2% of his elemental mastery as damage |
In terms of Constellations, all of the first five constellations are amazing for him as a support, while his sixth one helps him deal more damage on his own. Kazuha can do great on his own and does not really require any constellation to shine.
If further damage is desired, his second constellation greatly boosts his team's elemental mastery by 200. The elemental reactions will deal massive damage using that along with his field.
Overall, Kazuha is a wonderful support that many consider him a "must-have". This is not a surprise due to his usefulness in all the parts of the game. His versatility can be amazing and if built properly, he can be one of the best characters to have.
All image copyrights belong to Mihoyo, Genshin Impact fandom, and Genshin honeyhunterworld.