Yelan is a Hydro bow user who excels in supporting by dealing damage while applying Hydro. While many compare her to Xingqiu, her kit differs in dealing more damage while sacrificing some of Xingqiu's utility. Not only that, calling her a "Five-star Xingqiu" is not a bad thing, given that he is one of the best supports in the game.
Since she is a five-star character, her scaling is better and her overall damage is higher. The differences in their kit are extremely important to understand to properly utilize her to her potential. Here you can learn how to optimize her build to reach her peak performance!
Skills
Normal Attack: Stealthy Bowshot
Yelan fires up to 5 shots. Fully charging her attacks will deal extra damage along with bonus Hydro damage. If Yelan is out of combat for five seconds, she gains "Breakthrough" status. While she has Breakthrough status, her next charged attack has its charge time reduced by 80% and its damage is converted into AOE Hydro damage that scales with Yelan's maximum HP.
Elemental Skill: Lingering Lifeline
At press, Yelan dashes forward. Holding the skill will gain movement speed and resistance interruption and tag opponents that she passes by. When she stops or the duration ends, she deals Hydro damage to tagged enemies. For each tagged enemy, she has a 34% chance to gain the Breakthrough status. While this skill is important for particle generation and damage, normal attacks are better in terms of damage due to the breakthrough status. This makes this skill the least priority in leveling up.
Elemental Burst: Depth-Clarion Dice
Yelan deals an AOE Hydro damage and activates "Exquisite Throw", which deals Hydro damage that scales with Yelan's maximum HP. Exquisite Throw deals Hydro damage when the on-field character uses a normal attack (1-second cooldown) or when the enemies are damaged by Yelan's Elemental Skill. In terms of her kit, this is the most important skill to apply Hydro while dealing a lot of damage, making this the highest priority in leveling up.
Passive: Turn Control
If the party has 1, 2, 3, or 4 characters with different elements, Yelan's maximum HP is increased by 6%, 12%, 18%, or 30% respectively.
2nd Passive: Adapt With Ease
When the Exquisite Throw is still active, the on-field character deals 1% more damage that increases by 3.5% per second. The maximum increased damage from this passive is 50%. However, using the Elemental Burst will reset this passive's bonus.
Weapons
Aqua Simulacra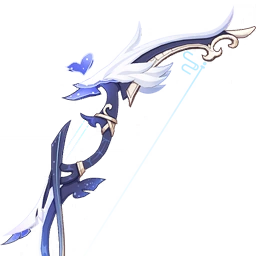 To maximize Yelan's damage, the best stat for her is HP since her Burst scales from it. That is why Aqua Simulacra is the best weapon for her since it increases her maximum HP by 16-32%.
Not only that, Yelan gains crit rate through her ascensions, making the 88.2% crit damage from the second stat extremely strong on her. Finally, the bonus 20-40% damage from its passive is applied whether she is on or off-field, which is very important since her Burst does not snapshot.
Elegy for the End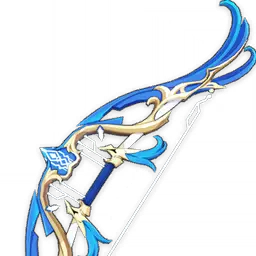 Elegy so far is a wonderful weapon for all bow supports, and Yelan is not an exception to that. The 55.1% energy recharge is helpful in keeping her Burst up, along with the 60-120 elemental mastery. Not only that, Yelan's Burst can activate its passive while she is off-field, which grants nearby characters 100-200 elemental mastery along with 20-40% attack.
The Stringless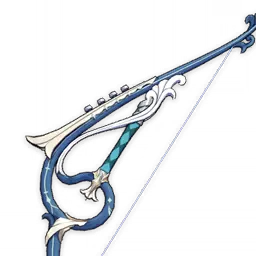 The Stringless is an amazing bow for support Yelan especially if she focuses on elemental reactions. The 165 elemental mastery from its secondary stat is extremely beneficial in Vaporize or Taser teams. Not only that, the passive grants 24-48% Elemental Skill and Burst damage, which will improve her own damage from triggering Exquisite Throw.
Artifacts
Currently, Yelan lacks a 4-piece artifact set that is dedicated to her. However, there are two options that are great for her regardless. The first option is two pieces of Tenacity of the Millelith and two pieces of Heart of Depth. The bonus HP and Hydro damage is more than enough to make her shine as a Hydro support.
The other option is four pieces of Emblem of Severed Fate, which is a universally good set for support. The energy recharge is extremely helpful in keeping her Burst always up, especially since her Burst's cost is a bit high. The Elemental Burst damage increase is beneficial, but Yelan does not focus her build around energy recharge. In other words, the Elemental Burst damage increase will not be as high.
As for the main stats, the main focus is getting as high HP as possible. Another approach is to use a crit damage circlet since Yelan's ascensions increase her crit rate by 19.2%. As for her secondary stats, HP, crit rate, and crit damage are the best to maximize. Having elemental mastery, attack, and energy recharge is also beneficial.
Build: Tenacity of the Millelith and Heart of Depth
Flower
Plume
Sands
Goblet
Circlet
Substats
1. HP
1. ATK
1. HP %
1. Hydro DMG Bonus
1. HP % or Crit Rate/DMG %
1. HP %
2. Crit Rate %
3. Crit DMG %
4. ATK %
5. Energy Recharge
6. Elemental Mastery
Also Read: Best Settings For Genshin Impact: Get The Highest Performance And Graphics.
Build: Emblem of Severed Fate
Flower
Plume
Sands
Goblet
Circlet
Substats
1. HP
1. ATK
1. HP % or Energy Recharge
1. Hydro DMG Bonus
1. HP % or Crit Rate/DMG %
1. HP %
2. Crit Rate %
3. Crit DMG %
4. ATK %
5. Energy Recharge
6. Elemental Mastery
Team Comps
Yelan is an amazing support since she can work in many comps due to her Hydro element. Whether it is Vaporize, Taser, or permafreeze team, her Hydro application allows those comps to react constantly. While permafreeze is not the greatest option for her, Vaporize and taser teams are very strong and utilize her Burst extremely well.
Another option is using her in Raiden national, which is one of the strongest comps right now. This comp consists of Raiden Shogun, Yelan/Xingqiu, Xiangling, and Bennett. Yelan can deal more damage in that comp along with the damage buff through her passive. However, she sacrifices the damage reduction along with interruption resistance.
Hu Tao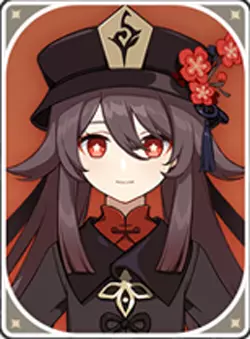 Hu Tao and Yelan are an amazing pair since Yelan guarantees that all Hu Tao's charged attacks vaporize. While Hu Tao deals high damage on her own, adding the reaction's multiplier along with Yelan's Burst can push Hu Tao to the next level. To finish their combo, Hu Tao can Burst enemies using her Burst paired with the 50% increased damage from Yelan's passive.
Raiden Shogun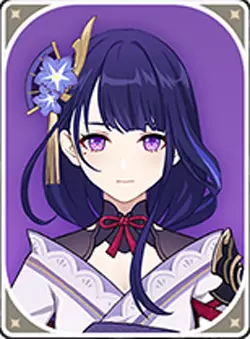 In Raiden's national team, Yelan can replace Xingqiu to increase the team's damage potential. While some of Xingqiu's utility is sacrificed, the increased damage output is well worth the sacrifice. Not only that, the increased damage from her passive can pair so well with Raiden's Burst.
Yoimiya/Klee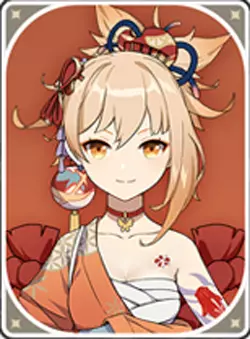 Yoimiya and Klee utilize Yelan's Burst so well due to their normal attacks. Since their normal attacks are Pyro-infused, they can trigger vaporize reactions on their hits. Especially Yoimiya, her Elemental skill lasts 10 seconds, whereas if Yelan starts at beginning of the rotation, her Elemental Skill will expire with Yelan's Burst to maximize the damage.
Kazuha/Venti/Sucrose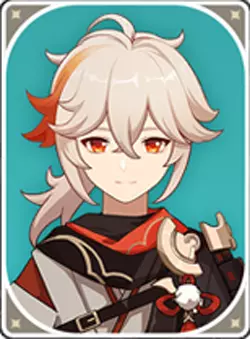 Ayaka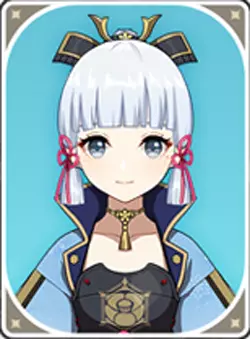 While permafreeze comps are not as good with Yelan, she is a good addition especially with Ayaka since she uses normal attacks during her rotation while having a Cryo infusion. This will apply freeze to enemies constantly while boosting her damage through Yelan's passive.
Xiangling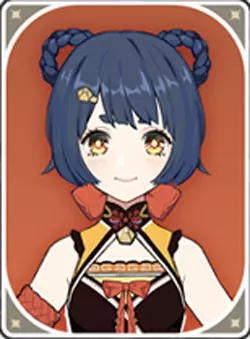 As a member of Raiden's national, Xiangling is a great pair with Yelan due to their vaporize reaction. However, that does not mean she is not good pair without Raiden. Yelan and Xiangling can be paired as two damage dealers while adding a healer and another support for a great team. What is also great about this team is that it is typically a low investment with great potential.
Constellation
Enter the Plotters
Yelan's Elemental Skill has an extra charge
Taking All Comers
When Exquisite Throw is triggered, it will shoot an extra water arrow that deals 14% of Yelan's maximum HP as Hydro damage (1.8 seconds cooldown)
Beware the Trickster's Dice
Increases the level of the Elemental Burst by 3 and the maximum level to 15
Bait-and-Switch
For every enemy that is tagged by Yelan's Elemental Skill, all allies gain 10% maximum HP. This effect can stack up to four times
Dealer's Sleight
Increases the level of the Elemental Skill by 3 and the maximum level to 15
Winner Takes All
After using her Elemental Burst, Yelan enters the "Mastermind" state, in which all her normal attacks are considered "Breakthrough barbs" attacks.

Breakthrough Barbs are normal attacks that deal 156% of the normal Breakthrough attacks' damage. This effect lasts for 5 attacks or after 20 seconds
In terms of constellations, Yelan is amazing without any constellations due to her high damage along with Hydro application. However, her second constellation is very helpful since it makes her Hydro application more consistent along with the extra damage.
Another important constellation is the sixth one, which allows Yelan to be one of the strongest dub-DPSs in the game. Overall, most of Yelan's constellations are very beneficial, and they are worth the investment for those who want to push Yelan's limit to the max.
As a support, Yelan is one of the best Hydro appliers with a focus on damage over utility. She can elevate other characters' damage to another level while being easier to build. Meanwhile, her damage on her own is great by itself, especially with the sixth constellation, making her an amazing character to have.
All image copyrights belong to Mihoyo, Genshin Impact fandom, and Genshin honeyhunterworld.