Asus has been progressing in the gaming niche by leaps and bounds. Its ROG series has been a flagship, but the TUF products are also nowhere behind. If you are looking for a gaming mouse from this series, I'm here to help you with my Asus TUF M4 review.
It is one of the most powerful TUF mice and has robust features. I've been testing it for a few days, and below I'll share my experience during this period. You will know what it is capable of and what I like and dislike. Also, I'll share some of its competitive alternatives. So without further waiting, let's start!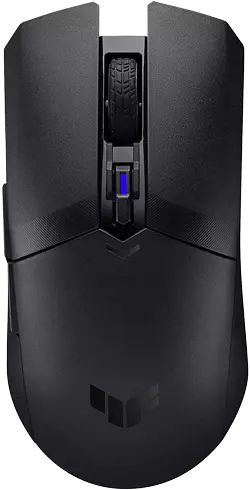 Asus TUF M4
A wireless gaming mouse for a flawless experience. Never stuck again into cord and cables. Get one now to enjoy your games effortlessly!
---
---
Specifications
Sensor
Optical
Style
Wireless
Dimension (in.)
L: 5.0
W: 2.5
H: 1.6
Weight (g)
62
Connectivity
Dongle (Wireless)
Wire Length (ft.)
N/A
Buttons
6
Dots Per Inch
12,000
Polling Rate
1,000
Features
Wireless Connectivity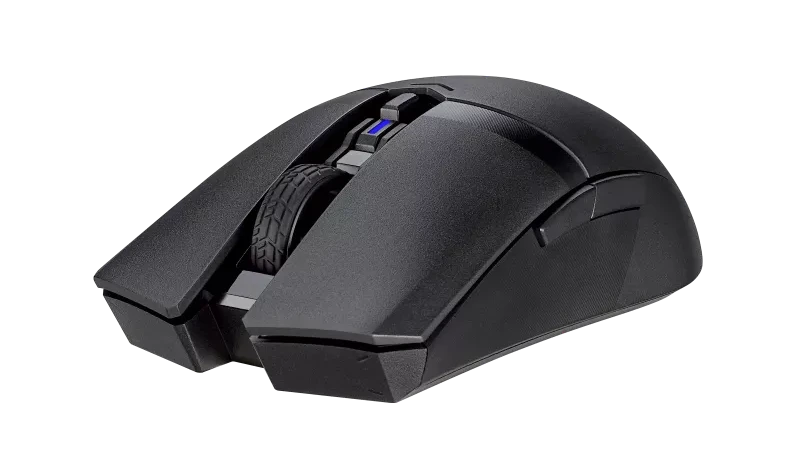 This gaming mouse has a wireless design. So, there's no cable to hinder your way and no movement restriction—only a clean-looking mouse over the mousepad. The cordless connection improves its movement and versatility.
You have two connectivity options. One (already mentioned) wireless technology operates at 2.4 GHz. It enhances connectivity and provides low latency for smooth and flawless performance. The second one is via Bluetooth 5.1. It is a more efficient option that can extend the mouse's battery life twice that of the wireless mode.
You get a dongle in the box for connecting it to any computer system. And at the bottom of the mouse, you will find a switch along with the sensor. Toggle it to your desired mode, either wireless or Bluetooth, and enjoy fantastic gaming.
Fast & Powerful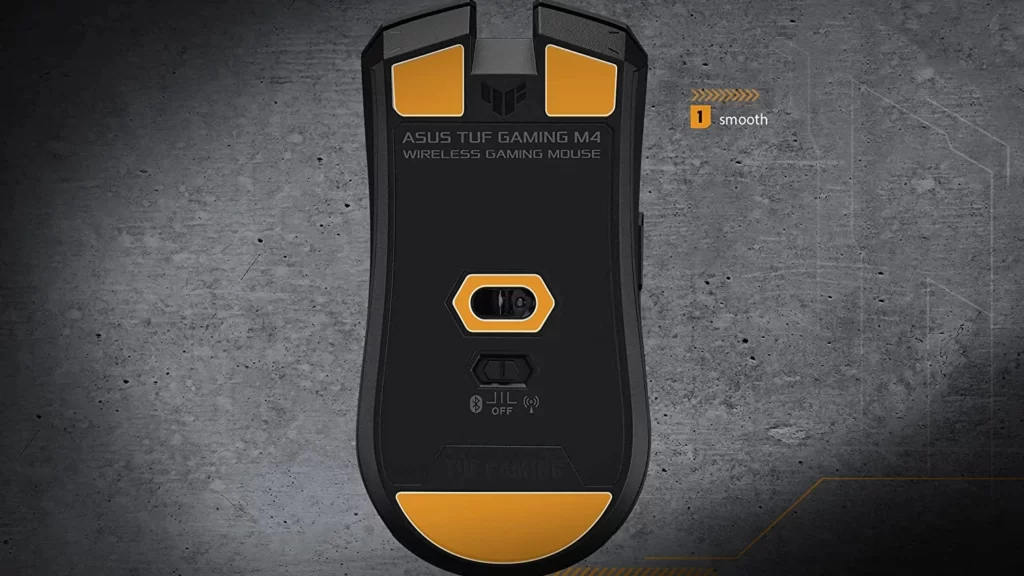 The PixArt PMW-3311 powers the tracing facility of TUF M4. It has a max resolution of 12,000 dots per inch, which is fast enough for any gamer. Although many other mice provide higher DPI, M4 has more aim stability.
The 3311 can detect 300 inches per second, so you are allowed to move it fast during extreme gaming. However, you can also set four setting levels for the DPI from Asus's personalized software (more in the next section). A light indicator below the scroll wheel will tell you your current DPI mode. You will see four colors, red, blue, green, and purple.
On the RF 2.4 GHz, you can have the standard 1,000 Hz polling rate. Hence, the mouse can deliver the same experience as a wired mouse but with an additional benefit.
Armoury Crate Software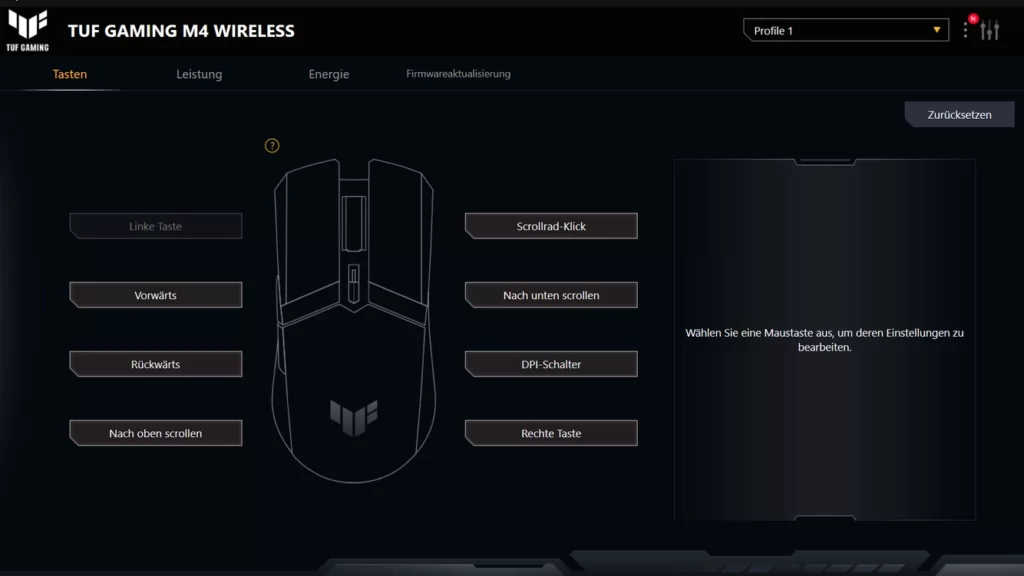 You have a special Armory Crate software for the customization of Asus mice and peripherals. It can change various settings of your M4 and can fine-tune according to your desire. You can change the DPI settings, movement speed, and configuration from the Armory Crate.
Since it has six buttons, you get six options for adjusting different settings. However, my favorite is the stealth mode configuration, where all windows minimize with just one click. Moreover, you also get sleep mode to save the battery and prolong its use.
Another superb setting from Armoury Crate is the wake-up call. The M4 automatically shuts down if you leave it idle for quite a time. So you need to shake or jerk it on the surface to wake it up. You can tweak the setting from the software and set it to the desired duration. Hence, you will save the battery and won't suffer from accidental shutdowns.
Antibacterial Guard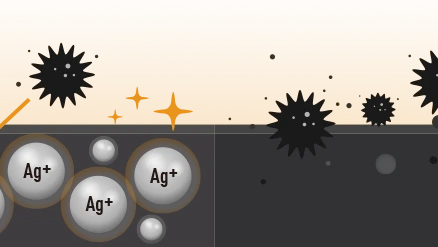 The M4 has the Asus Antibactarail Guard cover over its surface for purity and hygiene. It helps to maintain your health while gaming without worries. The antibacterial layer is positively charged silver ions (Ag+) that attract the negatively-charged microbes and bacteria.
According to the studies, the surface limits the growth of these microorganisms by 99% up to 24 hours. So, there is less chance of bacterial growth for up to 24 hours after continuous use. It comes in handy when your hands sweat a lot and increase their growth chance.
You can avoid any disease creature by regularly cleaning the mouse with a clean microfibre cloth. In this way, you will have a tremendously lower chance of attracting any microbe for sickness.
Batteries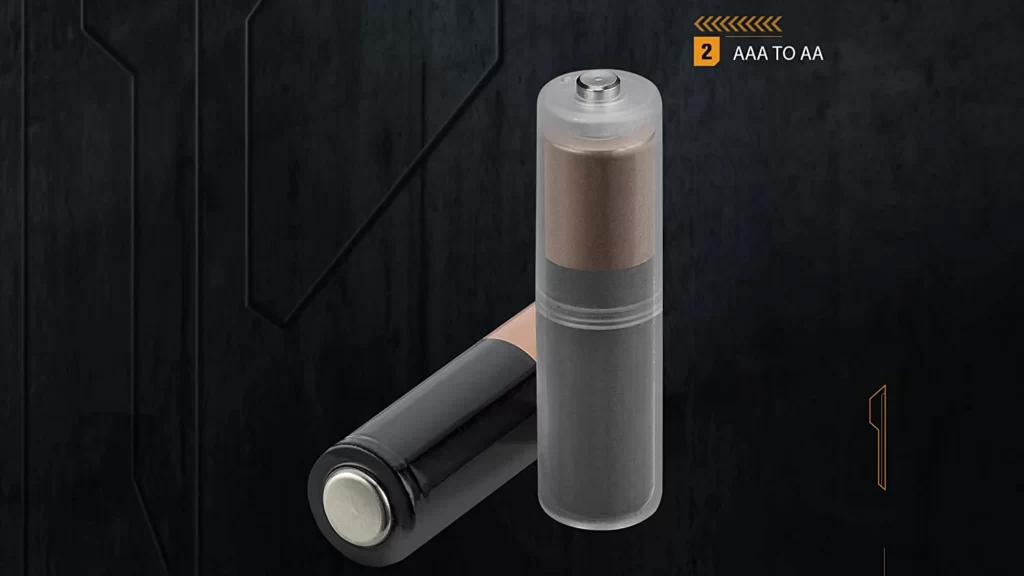 You will also find some translucent cartridges and the AA & AAA batteries in the box. It's a cool thing that Asus is giving the power source for free rather than purchasing a new set once you buy the mouse. You can have prolonged usage before you spend more on the batteries.
Coming to the cartridges, they are the AAA to AA battery converter. So, you can use AAA cells if you run out of AA ones. Ingenious! So, don't mistake throwing them away into the bin.
The AAA usage also brings down the mouse's weight, as it weighs 77g with AAA & converter and 86g with AA batteries. Without anything, you have a 62g mouse. However, using AA also has its perks.
With AAA usage, you may have lightweight, but it won't last long. You will have 53 hours of use in RF 2.4, while Bluetooth can work for only 100 hours (which is decent enough). But from AA batteries, you will have 134 hours in RF 2.4 and 232 hours in Bluetooth usage.
What I Like
The M4 contains some spectacular specs that make it a dominant contender in the wireless gaming category. But apart from its fabulous specs, I like some of its other aspects that provide an exciting experience. Here they are mentioned below:
Comfortable Design
The TUF M4 has an ambidextrous design compatible to hold with both hands. Although you can complain about the buttons on the left side, making it suitable for right-handers, left-handers can still grip it without any discomfort.
On the other hand, it has a rough texture rather than smooth for extra grip from sweaty hands. The matte finish is found all over the surface for controlled movements. And the absence of wire adds a cherry to the top since it doesn't alter the sliding.
Long-Lasting
The battery performance is exceptional in Asus M4. The AAA alone can deliver quite a time when I feel to change them. I usually like lightweight design, so I prefer AAA usage. However, I also used the AA-sized batteries, and the activity life was marvelous.
The shutdown feature in an idle position saves enormous juice, so I don't need to worry about it dying in crucial moments. It serves me for weeks once I put on a new pair.
Smooth Glides
Like all other gaming mice, M4 also has the finest grade PTFE feet that cover the mouse below from three areas. You get two pads under the buttons, one around the sensor and one below the curved end. These all provide an insanely smooth experience of gliding over the surface.
Since the mouse has a decent PMW-3311 sensor, you will observe a flawless movement of the cursor. A lower but controlled DPI with 300 IPS is sufficient for precise aim. By combining it with 35G of maximum acceleration, you have pretty handsome specifications.
What I Don't Like
Although TUF M4 is an amazing mouse for gaming, it still has some drawbacks. These are the factors that I don't particularly appreciate while testing it for days. Some of you may find them irrelevant (not a con at all), but the majority might agree as they can understand being a gamer. Following are those factors:
No RGB
First of all, you won't have the breathing RGB aesthetics. Still, it won't affect some users. Instead, they find it a benefit. But you won't have the colorful lighting emitting while your game is at full potential. It still has a light in the form of a DPI indicator above its changeable button. But you can't customize it as each color represent a profile preset.
Wireless Connecting
The next one is the wireless itself. I know I've been praising it in the full review, but I didn't mention the devil in detail. You don't have any port in front for USB connectivity.
So, imagine this situation. You installed a fresh pair of batteries weeks ago and forgot to track time. You are playing an important battle, and the indicator gives a low battery sign. But you will have no option to connect it via a cable and continue. Instead, you need to run and grab a new set before the current one dies.
Similar Products
Although the M4 is capable of tough gaming (pun intended), you probably want to know about other options. So below are a couple of similar mice that have proved to be great competitors.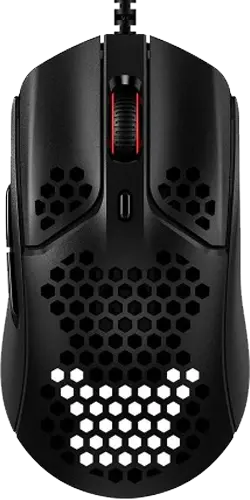 HyperX Pulsefire Haste
Rating: 8.8 (Great)

The HyperX Pulsefire Haste is excellent for a lightweight gaming mouse. Its honeycomb structure and powerful sensor make it an exceptional choice. You won't face any resistance while gaming to the fullest.

Looking For HyperX Pulsefire Haste Review?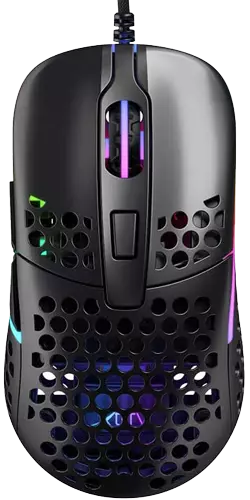 Xtrfy M42
Rating: 8.8 (Great)

Xtrfy M42 is another excellent option for a lightweight design but with more RGB. The holes on the palm rest provide an airy structure. Meanwhile, its adjustable shape makes it versatile for various users.

Looking For Xtrfy M42 Review?
Product Name
Asus TUF M4
HyperX Pulsefire Haste
Xtrfy M42
Type
Wireless
Wired
Wired
Sensor
Optical
Optical
Optical
Sensor Type
PixArt PAW3311
Pixart PAW-3335
PixArt PMW-3389
Dimension (in.)
L: 5.0
W: 2.5
H: 1.6
L: 4.89
W: 2.62
H: 1.5
L: 4.57
W: 2.45
H: 1.49
Weight (g)
62
59
60
Buttons
6
6
6
DPI (max)
12,000
16,000
16,000
IPS
300
450
400
Maximum Acceleration
35G
40G
50G
Polling Rate (Hz)
1,000
1,000
1,000
RGB
N/A
Yes (1 zone)
Yes (1 zone)
Cable (ft.)
N/A
6
5.91
Durability
60 Million Clicks
60 Million Clicks
20 Million Clicks
The M4 is a brilliant gaming mouse with wireless technology with dual connectivity. You get a decent resolution, speed, and acceleration. Also, it has an Antibacterial Guard layer for hygiene and long-lasting battery life.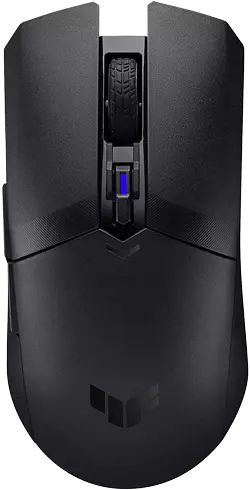 Asus TUF M4
A wireless gaming mouse for a flawless experience. Never stuck again into cord and cables. Get one now to enjoy your games effortlessly!
Asus TUF M4
So, after reading the Asus TUF M4 review, should you buy it? I can say, Yes! Although RGB lovers may not like it, it still offers great specs. If RGB is not something compulsory, you can go with it. The battery thing won't be a problem if you are a responsible person.
User Ratings (

3

Votes)