Yaoyao is a Dendro polearm user who works as a support for Dendro reactions while being a healer. She can constantly apply Dendro all while healing allies, making her a perfect secondary Dendro character in Dendro teams.
Yaoyao has two different build paths, which vary based on the need of healing or better Dendro reactions. This is why it is important to understand your team needs and select the proper artifact sets in order to maximize her efficiency. Here you can learn how to optimize her build to reach her peak performance!
Skills
Normal Attack: Toss 'N' Turn Spear
Yaoyao strikes up to four times and holding the attack lunges and deals damage to enemies along its path. Yaoyao does not use this attack often in rotations, so it is the least priority in leveling up.
Elemental Skill: Raphanus Sky Cluster
Yaoyao throws Yuegui upon pressing the skill, and holding it enters aim mode where she can aim where Yuegui is placed. While Yuegui is on the field, they shoot up to ten White Jade Radishes that will target either the active character or enemies. When it hits its target, it explodes, dealing Dendro damage to enemies and healing the active character if they were inside AOE of the Radishes.
Yuegui prioritizes aiming at the active character if their HP is below 70% or there are no enemies within its range. Otherwise, it will prioritize the nearest enemy. This is the most important skill in her kit, as it has a short cast time while healing allies off-field and applying Dendro. This is why it is the highest priority to level up.
Elemental Burst: Moonjade Descent
Yaoyao deals Dendro damage to nearby enemies and enters Adeptal Legacy state, in which White Jade Radishes will be enhanced to heal all allies. Moreover, it summons another Yuegui with a maximum of three Yueguis. Finally, Yaoyao gains 15% increased movement speed and 50% Dendro damage resistance.
Passive: Starscatter
While Adeptal Legacy state is active, every time Yaoyao jumps, sprints or runs, she throws a White Jade Radish at enemies (0.6-second cooldown).
2nd Passive:In Others' Shoes
When White Jade Radishes explode, allies are healed by 0.8% of Yaoyao's maximum HP every second for five seconds.
Weapons
Favonius Lance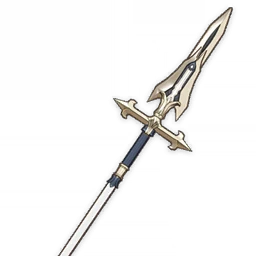 Favonius Lance is the best supportive weapon for Yaoyao, as it gives her energy recharge and creates energy particles to charge the energy of the active character. This provides two benefits as it keeps Yaoyao's Burst up while providing battery to other allies.While requires crits to activate, Yaoyao hits a lot from her Elemental Skill, and it is more likely to activate even with low crit rate.
Dragon's Bane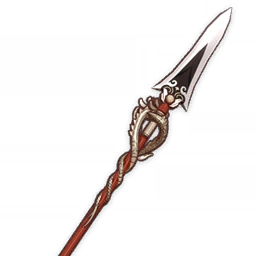 Dragon's Bane is an amazing weapon when Yaoyao is focused more on reactions, especially Bloom reactions. The increase in elemental mastery can significantly improve reactions while the increased damage can also be beneficial for overall damage.
Moonpiercer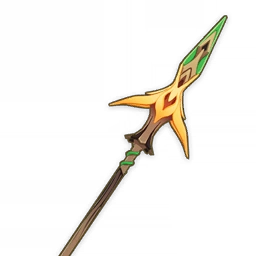 The F2P option, Moonpiercer is a great supportive weapon for Yaoyao due to its supportive capabilities. While the elemental mastery is almost half of Dragon's Bane's elemental mastery, it grants the active character 16-32% attack bonus when picking up the leaf from causing a Dendro reaction.
Artifacts
When it comes to artifacts, it highly depends on the focus of Yaoyao's build. As she has two abilities, Dendro reactions and healing, her build can focus on one of those aspects. The first build focuses on her Dendro reactions by using Deepwood Memories set. The set bonuses make them great as a Dendro support, as it decreases Dendro resistance of the enemies.
The other build focuses on her healing by building HP, which increases her healing, especially with the sixth constellation. This build uses Tenacity of the Millelith as it increases her maximum HP by 20% and attack of allies by 20%. As for substats, Yaoyao requires two substats, elemental mastery and HP. Energy recharge is good to have and crit rate is useful if Favonius Lance is used.
Build: Deepwood Memories
Flower
Plume
Sands
Goblet
Circlet
Substats
1. HP
1. ATK
1. Elemental Mastery or Energy Recharge
1. Elemental Mastery
1. Elemental Mastery
1. Elemental Mastery
2. Energy Recharge
3. HP %
Also Read: Best Settings For Genshin Impact: Get The Highest Performance And Graphics.
Build: Tenacity of the Millelith
Flower
Plume
Sands
Goblet
Circlet
Substats
1. HP
1. ATK
1. HP % or Energy Recharge
1. HP %
1. HP %
1. HP %
2. Flat HP
3.

Elemental Mastery


4. Energy Recharge
Team Comps
In terms of Yaoyao team comps, they revolve around Dendro reactions. Typically, it is best to add mostly damage dealers or other supports, as her healing is strong enough for the entire team. She shines especially in a Bloom team as she can protect her allies from Bloom damage.
Her other team comps can be either Aggravate, Burgeon or Hyperbloom. Her healing would not be as necessary as in the Bloom team, so it is more efficient to build her as a Dendro support. Using Deepwood memories on her frees the Dendro DPS or subDPS to use Gilded Dreams or other sets to improve overall damage.
Nahida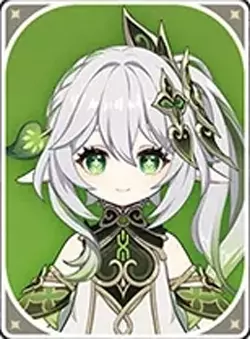 Currently, Nahida is the best Dendro sub-DPS to Yaoyao, as they both are great in applying Dendro and depend on elemental mastery. Making them both amazing for Dendro reactions, all while increasing the team's damage and heals them.
Also Read: Best Nahida Build: Weapons, Artifacts & Team Comps
Nilou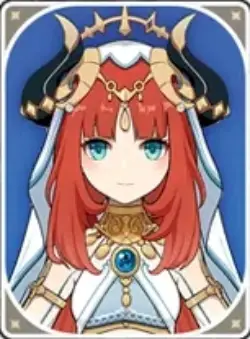 Nilou is an amazing main DPS in a Bloom team, and considered one of the best when it comes to Dendro reactions. Her high overall damage along with Yaoyao's healing capabilities can make her fully utilize her damage without worrying about dying. Yaoyao's constant Dendro application can keep up with Nilou, making them a strong and efficient combo.
Alhaitham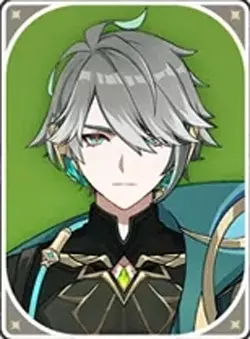 Alhaitham is a Dendro main DPS, and he needs a proper support in order to create reactions for his damage. Yaoyao can provide him with the healing, extra Dendro application and weakens Dendro resistance of enemies. Moreover, Alhaitham is more in danger in a Bloom team as he is melee, a Dendro healer is extremely useful in that scenario.
Also Read: Best Alhaitham Build: Weapons, Artifacts & Team Comps
Raiden Shogun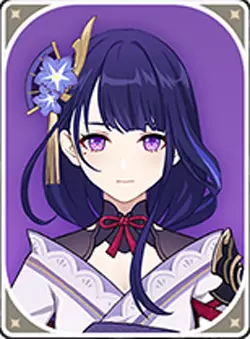 Raiden Shogun can be played in a different style than her damage style, in which she can be used in Dendro aggravate reactions. If she is built with elemental mastery, she can deal massive damage due to her constant Electro application. Yaoyao is an amazing Dendro support to that comp as it both can keep up with her Electro application, all while healing Raiden.
Yelan/Xingqiu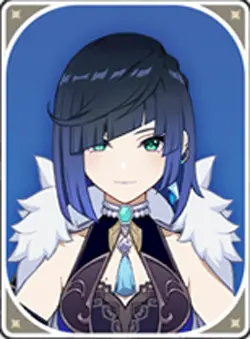 Yae Miko/Fischl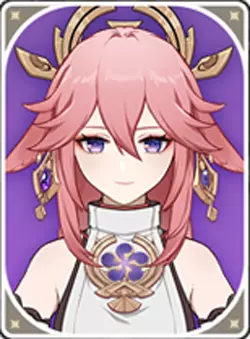 Yae and Fischl are amazing off-field Electro appliers and are a great pair to Yaoyao to fully support the main DPS. This pair makes an amazing reaction while Yaoyao enhances it and constantly heals allies. Yae has higher damage than Fischl, but Fischl has shorter on-field time.
Also Read: Best Yae Miko Build: Weapons, Artifacts & Team Comps
Constellation
| | |
| --- | --- |
| Adeptus' Tutelage | When White Jade Radishes explode, characters within their AOE gain 15% Dendro damage bonus for 8 seconds and 15 stamina points (5-second cooldown for the stamina) |
| Innocent | Yaoyao gains 3 energy when White Jade Radishes explodes while Adeptal Legacy state is active (0.8-second cooldown) |
| Loyal and Kind | Increases the level of the Elemental Skill by 3 and the maximum level to 15 |
| Winsome | Yaoyao gains 0.3% of her maximum HP as elemental mastery for 8 seconds when she activates her Elemental Skill or Elemental Burst with a maximum gain of 120 elemental mastery |
| Compassionate | Increases the level of the Elemental Burst by 3 and the maximum level to 15 |
| Beneficent | After throwing two White Jade Radishes, Yuegui throws a Mega Radish that has larger AOE, and deals AOE Dendro damage that scales with 75% of Yaoyao's attack. Moreover, it heals the active character by 7.5% of Yaoyao's maximum HP |
In terms of constellations, the first constellation is a strong quality of life improvement, as it makes her passive, Starscatter, easier to utilize due to stamina regeneration. As a four star, getting her constellations is easier than five stars, making them overall more affordable.
As for other constellations, all of them are extremely useful, as each provides a significant buff. For her reaction build, she only needs the fourth constellation to fully maximize her reaction damage. Meanwhile, for her healing build, the sixth constellation makes her healing significantly stronger while increasing her overall damage.
Yaoyao's capability of healing as a Dendro character makes her amazing in Bloom comps, as it alleviates one of their biggest issues, which is self inflicted damage. Meanwhile, she is fairly easy to build as she only needs 2 stats. However, her constellations are relatively important as each constellation significantly improves her.
Meanwhile, she is a strong Dendro applicant, who can constantly apply Dendro through her Elemental Skill and Elemental Burst. She can keep up with most DPSs in terms of applications and her on-field time is relatively low. This makes her an amazing character to have as she adds a lot of flexibility in Dendro teams and makes them more reliable.
All image copyrights belong to Mihoyo, Genshin Impact fandom, and Genshin honeyhunterworld.