Fischl is an Electro bow user who excels in supporting and dealing damage at the same time. Her elemental skill summons Oz who can perform well as an in-field Electro applier, which applies Electro constantly even if Fischl is tagged out.
Fischl works well with any team comp that requires Electro, mainly due to her skills and artifacts. Not only that, she can deal damage on her own given that her build can deal damage while giving some support to other allies. Here you can learn how to optimize Fischl to allow her to apply electro constantly while dealing decent damage.
Skills
Normal Attack: Bolts of Downfall
Fischl fires up to 5 shots. Charging the attack aims the shot that increases the damage. When fully charged, the shot deals electro damage. Fischl's power mainly lies in her other skills, so this takes the least priority.
Elemental Skill: Nightrider
This skill summons Oz, who deals Electro damage in a small AOE. Oz can be positioned by holding the skill and can be called back again by tapping the skill while he is on the field. Oz will continuously attack enemies present in its range. This skill works best with the majority of team comps and is extremely useful. Thus, it has the highest priority in leveling up.
Elemental Burst: Midnight Phantasmagoria
Fischl controls Oz and deals Electro damage to enemies that they touch, but this can only happen once to each enemy. Moreover, Fishcl gains movement speed during that. Once the Elemental Burst ends, Oz will stay on the field. If he is already in the field from his Elemental Skill, the duration will be reset.
Passive: Stellar Predator
When Fischl hits oz with a fully charged shot, Oz will deal152.7% of the arrow damage as AoE Electro damage.
2nd Passive: Undone Be Thy Sinful Hex
If Oz causes an elemental reaction between an Electro and another element, Oz will deal extra Electro damage that scales with 80% of Fischl's attack.
Weapons
Elegy for the End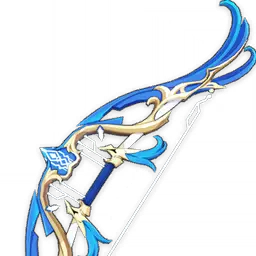 Elegy for the end works wonders with Fischl due to its energy recharge and its passive. Its passive increases elemental mastery, allowing her reactions to be stronger.
Moreover, it can increase the elemental mastery and attack of other allies by 100-200 and attack by 20-40%. This buff can be gained while Fischl is tagged out due to Oz's presence.
The Stringless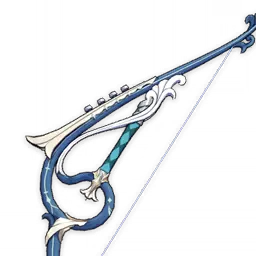 This bow Allows Oz to be even stronger. This is mainly since it increases Elemental Skill's and Burst's damage by 24-48%. Not only that, it also increases elemental mastery by up to 165, which can be very useful for elemental reactions.
Mitternachts Waltz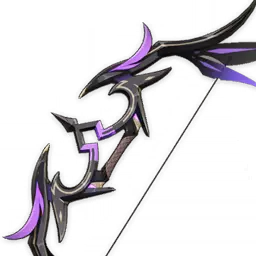 A replacement for the stringless. It increases the Elemental Skill damage by 20-40%. However, it has a unique ability to make Fischl a bit of a hybrid. Not only it increases her Elemental Skill damage, but also increases physical damage and normal attack damage.
Artifacts
Fischl can be built as a sub DPS that can deal damage while tagged out, since Oz will still be present in the field. With that build, the main stat focus will be having as much damage as possible.
Build: Thundering Fury
Flower
Plume
Sands
Goblet
Circlet
Substats
1. HP
1. ATK
1. ATK %
1. Electro Damage %
1. Crit Damage %
1. ATK %
2. Crit Rate %
3. Crit DMG %
Another way to build Fischl is to build her as full support. Using Oz is an Electro applier in the field while boosting her allies' attack through Tenacity of the Millelith set. This set increases all allies' attack by 30% when Oz attacks enemies.
Also Read: Best Settings For Genshin Impact: Get The Highest Performance And Graphics.
Build: Tenacity of the Millelith
Flower
Plume
Sands
Goblet
Circlet
Substats
1. HP
1. ATK
1. ATK % or Elemental Mastery
1. Electro DMG %
1. Crit DMG %
1. ATK %
2. Crit Rate %
3. Crit DMG %
Team Comps
Fischl is a great support for characters who will benefit from Electro application since Oz will be present to apply it consistently. Not only that, her artifacts or weapon can give elemental mastery or attack if Tenacity of the Millelith is used.
Childe/Tartaglia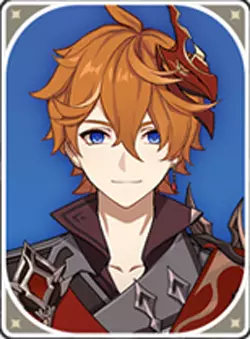 Childe is one of the best characters to pair with Fischl in a taser comp. The melee mode allows for consistent Hydro application. Along with Oz, this allows this pair to constantly apply Hydro-Electro reaction. By triggering this, it allows Childe not only to deal massive damage to a single target but also deal damage to the surrounding enemies.
Eula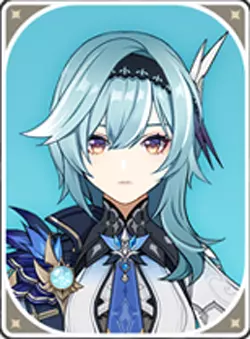 Eula can benefit a lot from the presence of Oz due to the superconduct reaction. The reduction in physical resistance can enable Eula to deal tons of damage. Moreover, the bonus attack or Elemental Skill bonus from artifacts can help Eula generate more particles for her Burst.
Kazuha/Venti/Sucrose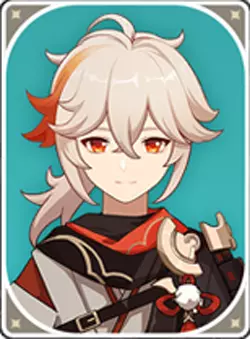 Anemo supports work well with Fischl, especially if there is a third hydro user. Allowing the swirl to absorb Hydro and using Oz can help apply the reaction consistently. Not only that, the boost in attack and elemental mastery they provide can also make the taser team even stronger.
Xiangling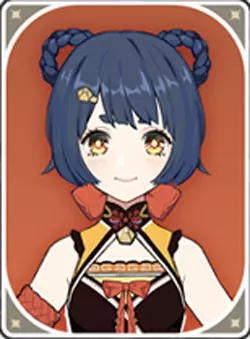 The greatness of having both Xiangling and Fishchl is that you can place Gouba and Oz in the field and they can constantly apply Pyro and Electro. This gives you plenty of reactions and combining them can be great if Fischl is built as a damage dealer. If paired with other supports, those two can be a great damage dealer that can do wonders even in abyss.
Mona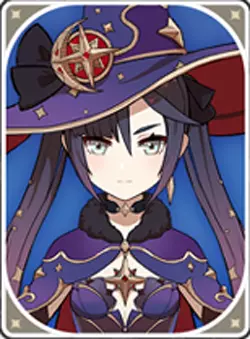 Pairing Mona with Fischl allows for easier Electro reactions due to the spread of Electro between wet enemies. Combining them can deal massive damage while setting up the enemies for more reactions. Not only that, having Both Mona and Fischl's Elemental Skills present in the field can reapply Electro multiple times while taunting the enemies.
Constellation
Gaze of the deep
Oz will attack the enemy dealing 22% of attack as damage. This attack applies even if Oz is not present in the field
Devourer of all sins
When the Elemental Skill is used, it deals an extra 200% of Fischl attack as damage. Moreover, its AOE deals extra 50% damage
Wings of nightmare
Increases the level of the Elemental Skill by 3 and the maximum level to 15
Her pilgrimage of bleak
When the Elemental Burst is used, it deals an extra 222% of Fischl attack as Electro damage
When it ends, Fischl heals 20% of her HP
Against the fleeing light
Increases the level of the Elemental Burst by 3 and the maximum level to 15
Evernight raven
Oz remains on the field extra two seconds. Moreover, when Oz is present, he attacks with the character dealing 30% of Fischl attack as Electro damage
As a four star, getting C6 on Fischl is fairly reasonable. Especially since the last constellation allows Oz to stay longer and deal more damage. However, Fischl can perform decently in her C3 since it improves Oz's level and gains the improvement at C2.
Overall, Fischl is a great Electro character that can be optimized to deal damage or focus on applying Electro to the enemies. Depending on how she is built, can provide a variety of utility to her team.
Not only that, Fischl has the benefit of doing all of that while being off-field. This allows other characters to take advantage of that along with the elemental reactions to increase their damage output.
All image copyrights belong to Mihoyo, Genshin Impact fandom, and Genshin honeyhunterworld.