Eula is a Cryo Claymore user who excels in dealing massive Physical damage in both normal attacks and AOE Burst. Her kit and damage can make her a flexible character in fighting different types of enemies.
While her damage is on the higher end, her true potential does not show unless in the proper setup. Through boosting her attack and managing her reaction and stacks, she can fully utilize her Burst's damage to its full extent. This is why it is important to understand how to build her properly and set up her team correctly. Here you can learn how to optimize her build to reach her peak performance!
Skills
Normal Attack: Favonius Bladework – Edel
Eula strikes up to five times, and holding the attack deals consecutive slashes that consume stamina. After stopping the consecutive slashes, Eula performs a powerful slash that deals extra damage.
Elemental Skill: Icetide Vortex
Eula slashes the enemies and deals Cryo damage. If an enemy is damaged, Eula gains a stack of Grimheart (0.3-second cooldown, two stacks maximum). Eula gains resistance to interruption and 30% defense per stack. Holding the skill unleashes a stronger slash that deals Cryo damage and consumes all Grimheart stacks. However, holding the Elemental Skill has a higher cooldown in comparison to pressing (10-seconds vs 4-seconds).
For each consumed stack, Eula will summon "Icewhirl Brand" that deals Cryo damage. If Grimheart stacks are consumed, nearby enemies will have their Physical and Cryo resistance decreased by 16-25% based on the skill's level. While this skill is very beneficial, leveling it up does not improve damage as much as the normal attack or Burst, so it takes the least priority in leveling up.
Elemental Burst: Glacial Illumination
Eula slashes her sword and deals Cryo damage. Activating the Burst summons "Lightfall Sword" that lasts for 7 seconds, which gains a stack every time Eula damages enemies through her normal attack and Elemental Skill (0.1-second cooldown). The maximum number of stacks is 30, and once the 7 seconds duration expires, the Lightfall Sword explodes and deals Physical damage to surrounding enemies.
One thing to note: Eula's Burst does not snapshot; in other words, when Lightfall Sword explodes, it will deal damage based on the number of stacks and the current stats for Eula. For example, if Eula casts her Burst inside Bennett's Burst and it explodes while she is outside, his attack buff will not be counted. This Skill is the highest damage in Eula's kit, and she can use it to Burst enemies when fully stacked. This is why it takes the highest priority in leveling up.
Passive: Roiling Rime
If Eula consumes both stacks of Grimheart, a Shattered Lightfall Sword will explode and deal 50% of the Physical damage of the Lightfall Sword.
2nd Passive: Wellspring of War-Lust
Casting the Elemental Burst grants a stack of Grimheart and resets the cooldown of the Elemental Skill. To maximize damage, it's better to hold the Elemental Skill before using the Elemental Burst.
Weapons
Song of Broken Pines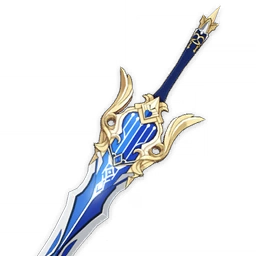 Wolf's Gravestone has a high offensive capabilities from its high base damage along with its 49.6% attack from its secondary stat. This allows Beidou to be a great sub DPS along with buffing her Burst. Not only that, damaging enemies with HP less than 30% grants allies a 40-80% attack buff.
Wolf's Gravestone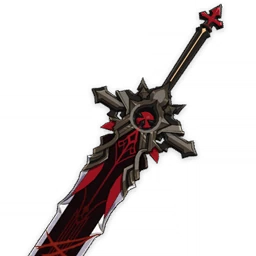 Wolf's Gravestone is a great alternative since it can be pulled from the standard banner. Its second stat can increase the attack by 49.6%, while its passive can increase the attack by 20-40%. Moreover, if the wielder damages an enemy that is below 30% HP, it will increase all party members' attack by 40-80%, which can be a great damage boost to Eula's Burst and her attacks overall.
Snow-Tombed Starsilver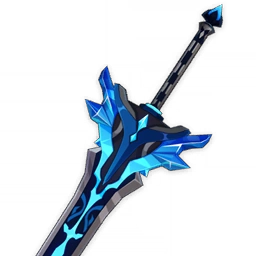 Snow-Tombed Starsilver is the F2P alternative that can be crafted. Its second stat grants 34.5% Physical damage bonus, while its passive, after hitting an enemy with a normal or charged attack, has a 60-100% chance to deal an AOE damage that scales 80-140% of the attack, or 200-360% if the attack was against an enemy affected by Cryo. The Physical damage along with the passive's damage can work great with Eula to make sure she does good damage as a DPS.
Artifacts
For Eula's artifacts, there is one set that works perfectly with her and even matches her aesthetics. Pale Flame is wonderful on Eula since she benefits well from her 2-piece and 4-piece bonuses. Her 2-piece set bonus grants her a 25% Physical damage bonus. Which doubles if she has a 4-piece set and hits an enemy with an Elemental Skill twice. This also grants her an 18% attack as well.
Meanwhile, Mixing two sets can work for her decently. Mixing Pale Flame and Bloodstained Chivalry, or any 18% attack set, can work fine on her. If Bloodstained Chivalry is used, she will lose the 18% attack. Meanwhile, If she uses an 18% attack set, she loses the extra 25% Physical damage bonus. However, if the other set has better substats, especially crit rate and damage, it can outperform the 4-piece set. As for her substats, Eula is a typical DPS, which means she requires attack, crit rate, and crit damage.
Build: Pale Flame
Flower
Plume
Sands
Goblet
Circlet
Substats
1. HP
1. ATK
1. ATK %
1. Physical DMG %
1. Crit DMG % or Crit Rate %
1. ATK %
2. Crit Rate %
3. Crit DMG %
Also Read: Best Settings For Genshin Impact: Get The Highest Performance And Graphics.
Build: Pale Flame/Bloodstained Chivalry
Flower
Plume
Sands
Goblet
Circlet
Substats
1. HP
1. ATK
1. ATK %
1. Physical DMG %
1. Crit DMG % or Crit Rate %
1. ATK %
2. Crit Rate %
3. Crit DMG %
Team Comps
In terms of team comps, Eula is a great DPS with a small issue, which is her high Burst cost. This is why she requires a second character acting as her battery to regain her Burst as quickly as possible. Meanwhile, there are three other things that she benefits from: Electro for the reaction and defense reduction, shielding/healing, and attack buffer.
As for the Electro, she can use multiple characters such as Raiden, Fischl, or Yae, where Electro and Cryo can cause a Superconduct reaction, which decreases the Physical resistance by 40%. Meanwhile, any shielder works with her as a mean to protect her while she attacks the enemy. Finally, an attack buffer is important to maximize her Burst's damage; this can be through bonus attack, higher crit rate, or increased damage to enemies.
Rosaria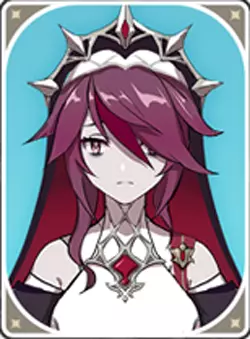 Rosaria is currently the best support for Eula since she improves her DPS while generating particles for her Elemental Burst. Through Rosaria's passive, casting her Elemental Burst grants Eula 15% of her crit rate, which is great since Eula does massive damage when she crits. Not only that, Rosaria's sixth constellation allows her Burst to reduce enemies' physical resistance by 20%. Finally, Eula has a high cost for her Burst, yet she does not generate a lot of particles, which allows Rosaria to help her as a battery for that Burst.
Diona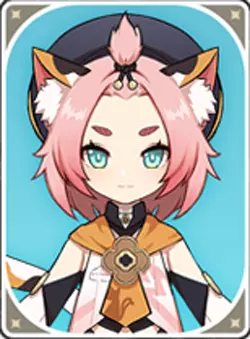 Diona is a great support for Eula since she protects her through her shield while generating particles for her. Her Elemental Skill grants Eula a shield that will protect her while she is attacking. Moreover, Diona can grant her an attack buff through her artifacts and Elegy if she has them.
Also Read: Best Diona Build: Weapons, Artifacts & Team Comps
Yun Jin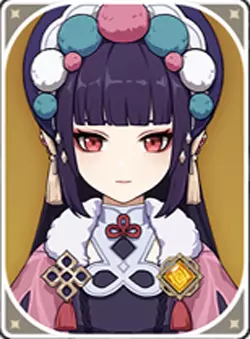 Yun Jin pairs well with Eula since she boosts Eula's normal attacks damage through her Burst and damage. It helps that Eula is of a different element from Yun Jin to maximize her passive's buff. Finally, Yun Jin is a fairly low investment character who solely depends on defense, making her easy to build.
Also Read: Best Yun Jin Build: Weapons, Artifacts & Team Comps
Raiden Shogun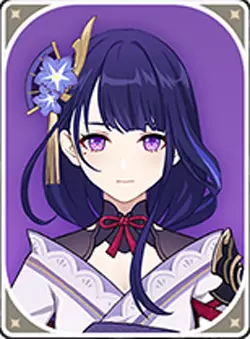 Raiden and Eula are a great pair when it comes to DPS since both of them benefit from the other's kit to increase their damage. Eula uses Raiden's Electro to react and reduce the Physical resistance of enemies. Meanwhile, Eula's high Burst cost can increase Raiden's Burst damage through Raiden's stacks. In a rotation, both can deal significant damage all while helping each other.
Also Read: Best Raiden Shogun Build: Weapons, Artifacts & Team Comps
Bennett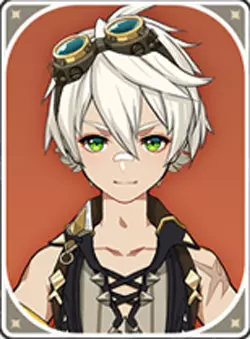 Bennett can be a wonderful support for Eula due to his heal and attack buff. His attack buff can be a great boost for her Burst's explosion. However, it is important to understand two things: First, as her Burst does not snapshot, she has to be inside his field to benefit from the attack buff. Second, C6 Bennett does not work with Eula, and he will instead reduce her damage.
Also Read: Best Bennett Build: Weapons, Artifacts & Team Comps
Zhongli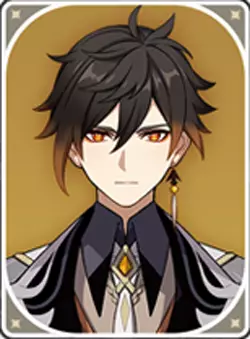 While Diona can shield Eula and generate particles for her, Zhongli is a better shielder. While he lacks particle generation, he compensates for that by reducing interruption, reducing the Physical resistance of enemies, and having a petrify in his Burst. If paired with Rosaria as well, the three of them create a well synergizing team that is efficient in terms of energy, protection, and damage.
Constellation
Tidal Illusion
Every time Grimheart stacks are consumed through holding the Elemental Skill, Eula gains increases by 30% for 6 seconds
The duration increases by 6 seconds for each stack consumed (maximum 18 seconds)
Lady of Seafoam
Reduce the cooldown of the Elemental Skill from holding, where the cooldown matches pressing the Skill
Lawrence Pedigree
Increases the level of the Elemental Burst by 3 and the maximum level to 15
The Obstinacy of One's Inferiors
Lightfall Swords deal 25% extra damage to enemies below 50% HP
Chivalric Quality
Increases the level of the Elemental Skill by 3 and the maximum level to 15
Noble Obligation
Lightfall Swords start with five stacks upon using the Elemental Burst. Lightfall Sword has a 50% chance to gain additional stacks through normal attacks, Elemental Skill, and Elemental Burst
When it comes to constellations, Eula is a great character that can do massive damage without constellations. However, if further damage is desired, her constellations are wonderful in increasing her damage potential. Every single one of her constellations can be a great addition to her potential and is worth the investment.
To highlight a few constellations, the first constellation can be a great Physical damage boost. Meanwhile, the sixth constellation is her best, where she can guarantee she fully stack her Burst and can maximize damage.
Eula's Physical damage can make her universal and more flexible against multiple enemies. Her normal attacks can be a strong damage source against single target enemies, while her Burst does massive AOE damage against multiple enemies.
Overall, Eula is an amazing DPS that excels in dealing both AOE Burst damage and consistent single target damage. Her kit synergizes so well with her damage while having many options for supports. This makes her a wonderful addition to have and a great carry overall.
All image copyrights belong to Mihoyo, Genshin Impact fandom, and Genshin honeyhunterworld.