The Cryo element is associated with ice. It can trigger elemental reactions like Superconduct, Melt, and Freeze. Teams like permafreeze usually compose of two Cryo characters because they create an elemental resonance wherein CRIT rate against enemies affected by Cryo is increased by 15%.
Same with Pyro, this element has the greatest number of characters so far, having 10 characters. Let's dive into each one's notable skills, passives, and constellations.
Aloy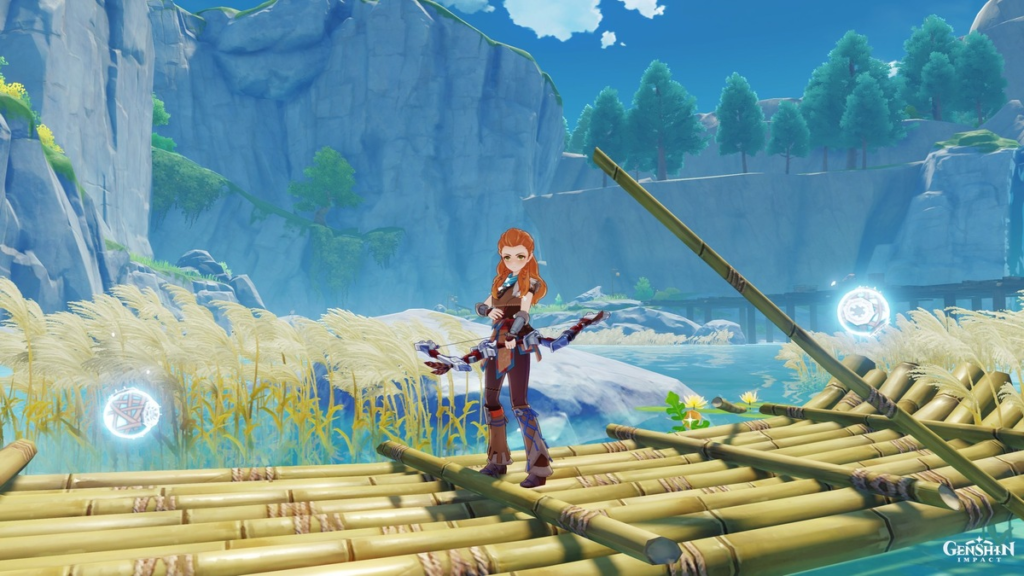 Genshin players aren't really impressed with Aloy as she is actually a character from Horizon Zero Dawn, a Playstation-exclusive video game. She is a five-star bow user given for free last September 2021, wherein Playstation players can claim her a month earlier before other platform users. Mihoyo also gave away Predator, a free four-star bow with an ATK passive exclusive for PS players. However, this wasn't enough to impress the players due to the fact that she doesn't really fit the storyline. She does not possess any constellations. The in-game description states that "the time has not yet come for this person's corner of the night sky to light up." Her skills are no match as well for the other five-stars, and even the other Cryo four-stars can outshine her. But as they say, any character can be good as long as you build them right.
Aloy's skills take inspiration from her skills in HZD. Her elemental skill Frozen Wilds allows her to throw a Freeze Bomb that explodes and deals Cryo DMG. After it explodes, it will split up into many Chillwater Bomblets that explode upon opponents' contact, also dealing Cryo DMG. When she hits an opponent with this kill, she gains 1 Coil stack that increases her Normal Attack DMG. When she earns 4 stacks, all stacks will be cleared and her Normal Attack DMG shall be converted to Cryo DMG. At her burst Prophecies of Dawn, Aloy throws a Power Cell that deals AoE Cryo DMG.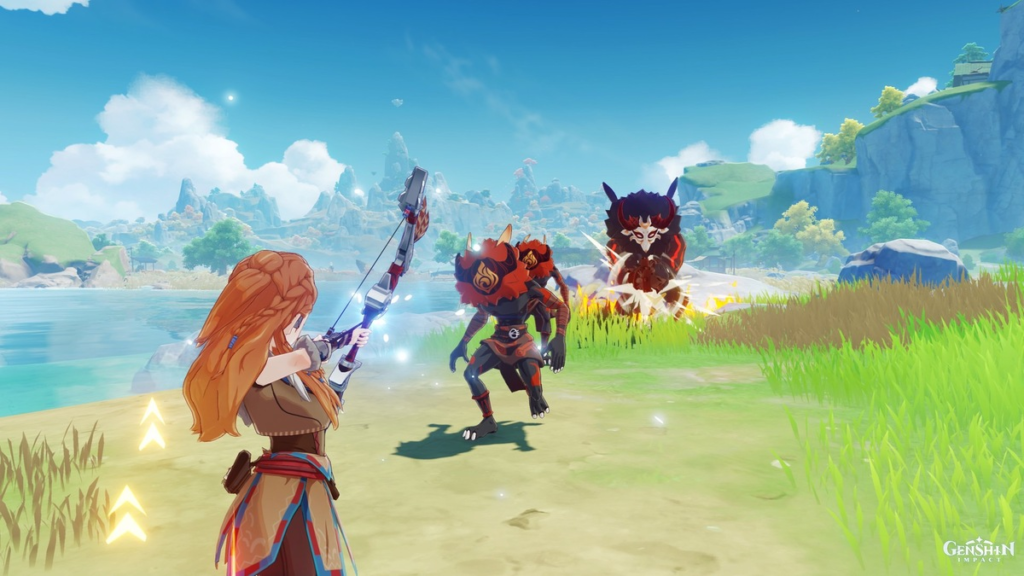 Passives
It is easier though to farm meat and fowl with Aloy, as her utility passive grants all party members the ability to sneak past these animals without startling them. And at A1 (Ascension 1), when Aloy receives a Coil stack, she obtains a 16% ATK increase, while your party members obtain an 8% ATK increase. This increase lasts for 10 seconds.
Kaeya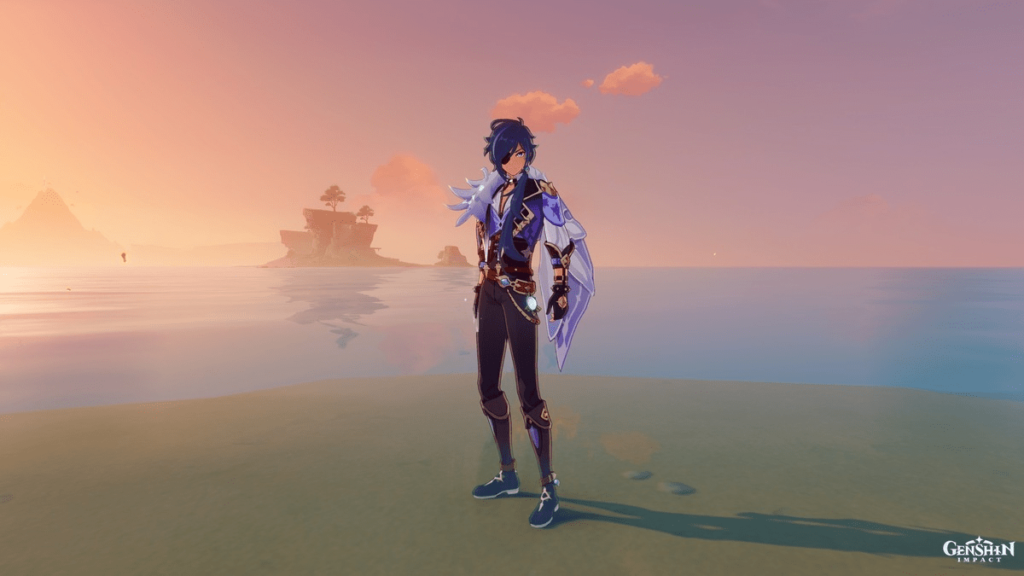 Kaeya is a four-star starter character from Mondstadt. His kit is pretty basic but easy to understand and utilize. In his skill Frostgnaw, Kaeya unleashes a quick icy blast that deals Cryo DMG. In his burst Glacial Waltz, Kaeya summons 3 icicles that revolve around your active character. This deals Cryo DMG for the ability's duration.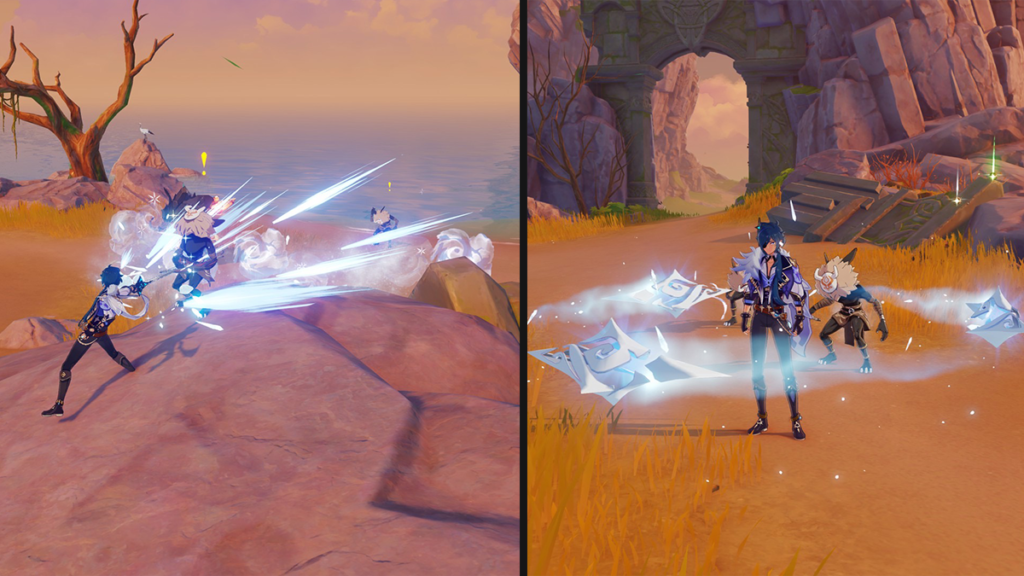 Passives
Kaeya heals himself easily at A1, as every hit of his skill regenerates HP equal to 15% of his ATK. Meanwhile his utility passive decreases the stamina consumption of sprinting for your characters by 20%. Razor also possesses this passive.
Constellations
Though constellations of starter characters are hard to obtain, Kaeya's C1 is worth it if you main him. His Normal and Charged Attacks' CRIT rate will be increased by 15% against opponents affected by Cryo. At C4, Kaeya can acquire a shield only for himself when his HP falls below 20%. The shield's absorption scales off 30% of his max HP. It lasts for 20 seconds and can only be triggered every 60 seconds.
Chongyun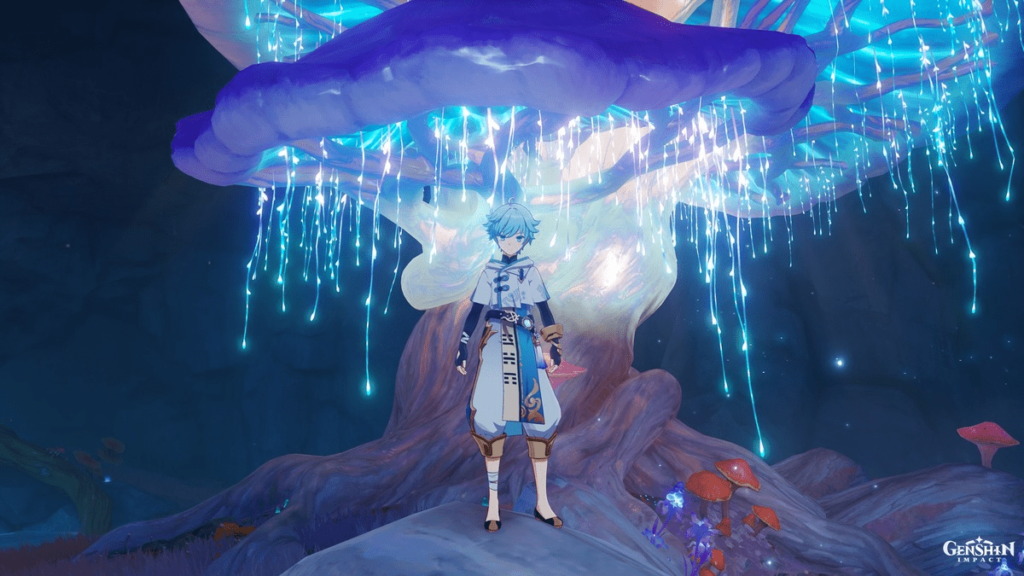 Chongyun hails from Liyue and is a four-star claymore user. This guy was one of my first Cryo characters that I used a lot, as it was easy to apply Cryo to enemies with him. He strikes the ground with his claymore in his skill Spirit Blade: Chonghua's Layered Frost, creating a circular Chonghua Frost Field AoE that deals Cryo DMG. Characters that use a sword, polearm, or claymore will have their weapons infused with Cryo while they are in the circle. In his burst Spirit Blade: Cloud-Parting Star, Chongyun summons 3 spirit blades that will fall and explode upon its target. This burst launches enemies and deals AoE Cryo DMG.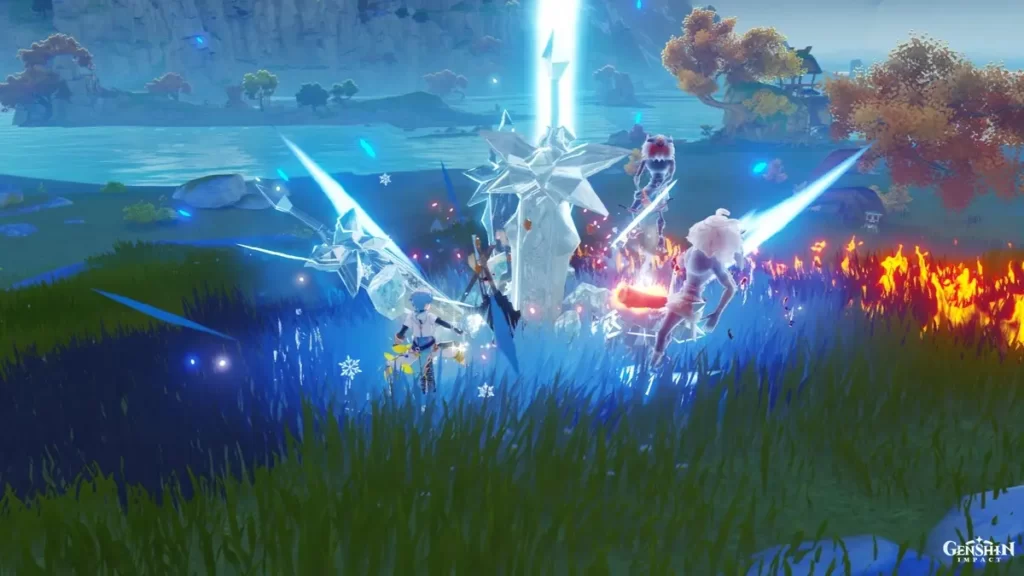 Passives
At A1, characters that can have Cryo-infused weapons within Chongyun's circle will have their Normal ATK speed increased by 8%. And at A4, when Chongyun's skill duration ends, an additional spirit blade will strike again, dealing 100% of the skill's DMG as AoE Cryo DMG. Enemies hit will also have their Cryo RES decreased by 10% for 8 seconds.
Constellations
Chongyun's constellations come in handy especially when you have him as support, as most of his constellations increase his Energy and decreases your characters' cooldown. At C2, elemental skills and bursts used within his skill circle will have their cooldown decreased by 15%. At C4, Chongyun regenerates 1 Energy every time he hits an opponent affected by Cryo. This can occur every 2 seconds.
Rosaria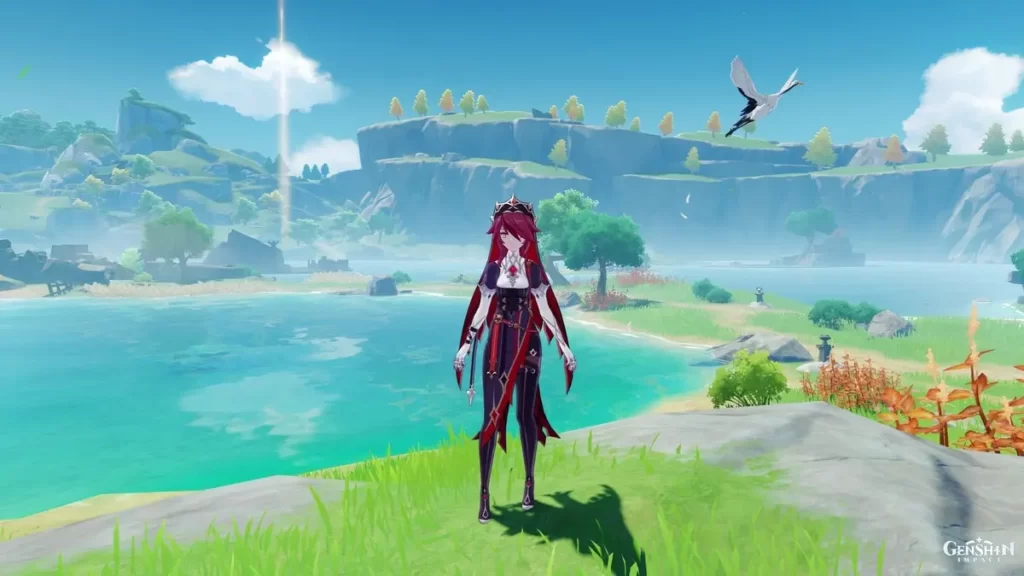 Rosaria is an infamous member of the Church of Favonius. She is a polearm user and first appeared in Dragonspine. She deals Cryo DMG in her skill Ravaging Confession, where she teleports for a short distance behind the enemy and stabs them with her polearm. Rosaria can also deal Cryo DMG in her burst Rites of Termination, wherein she swings her weapon to the ground and summons an Ice Lance. This Ice Lance periodically releases a cold blast that deals Cryo DMG to surrounding opponents.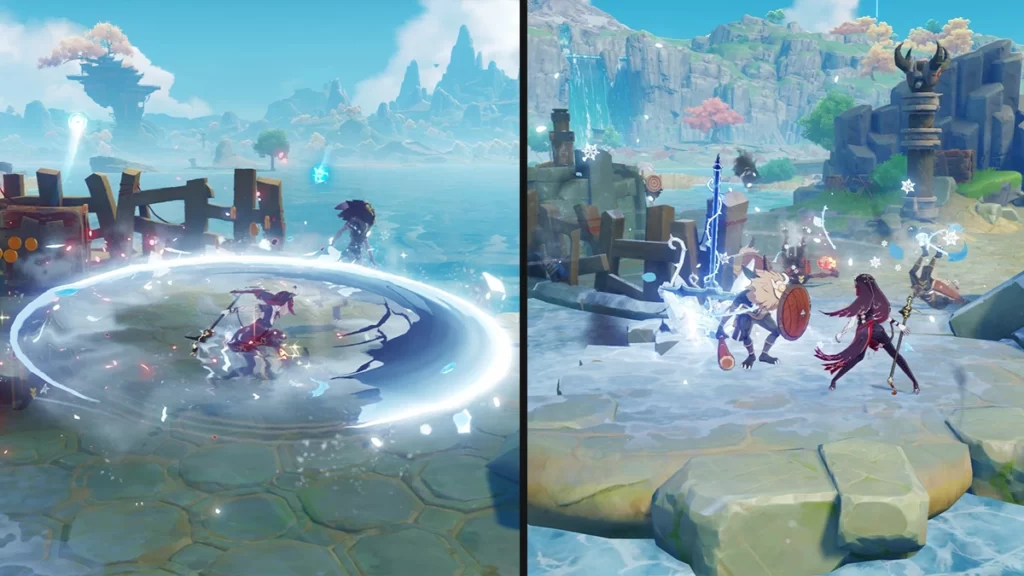 Passives
Rosaria has a unique utility passive. Characters usually decrease stamina consumption in sprinting or gliding, but Rosaria increases the movement speed of your characters by 10%. This can also only be applicable at night (18:00 – 6:00). On top of that, she increases the CRIT rate of characters except herself by 15% at A4. This lasts for 10 seconds and activates after using her burst.
Constellations
Rosaria gains more buffs when she crits at C1. Hitting a CRIT increases her ATK speed and Normal Attack DMG by 10% for 4 seconds. At C2, the duration of Ice Lance in her burst is increased by 4 seconds. And at C4, Rosaria gains 5 Energy for every CRIT hit of her skill.
Diona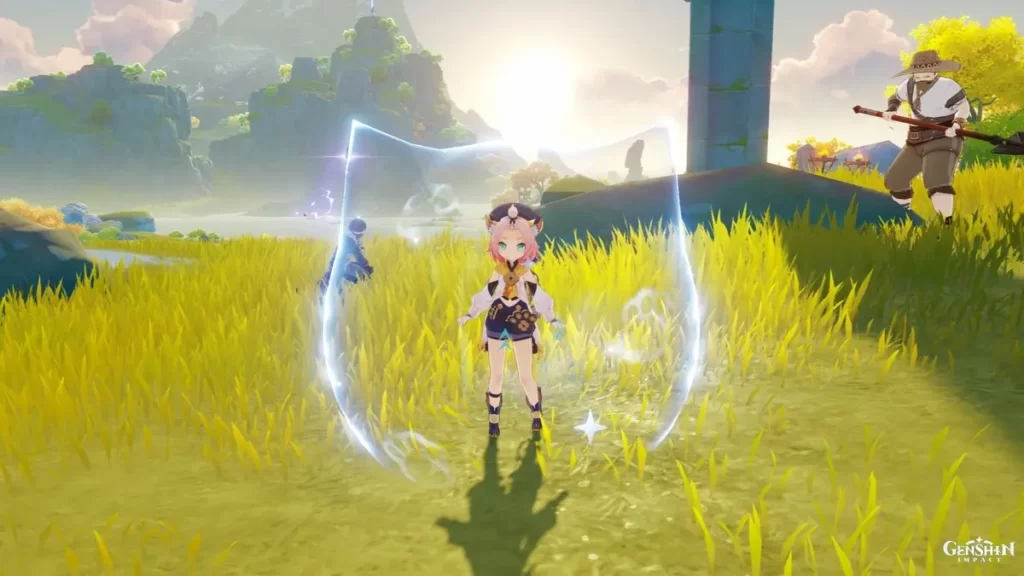 Diona is a bartender at Mondstadt's Cat's Tail. She is a very good support for Cryo characters like Ayaka as she can both shield and heal. She provides a shield in her skill Icy Paws, which deals Cryo DMG at the same time. The shield duration depends on the number of paws that hits enemies, as pressing the skill releases 2 while holding the skill releases 5. Holding the skill also gives a 75% DMG Absorption Bonus. In her burst Signature Mix, Diona creates a Drunken Mist AoE circle that deals continuous Cryo DMG and at the same time regenerates HP of characters within the AoE. Both Diona's shield absorption and healing scales off her max HP.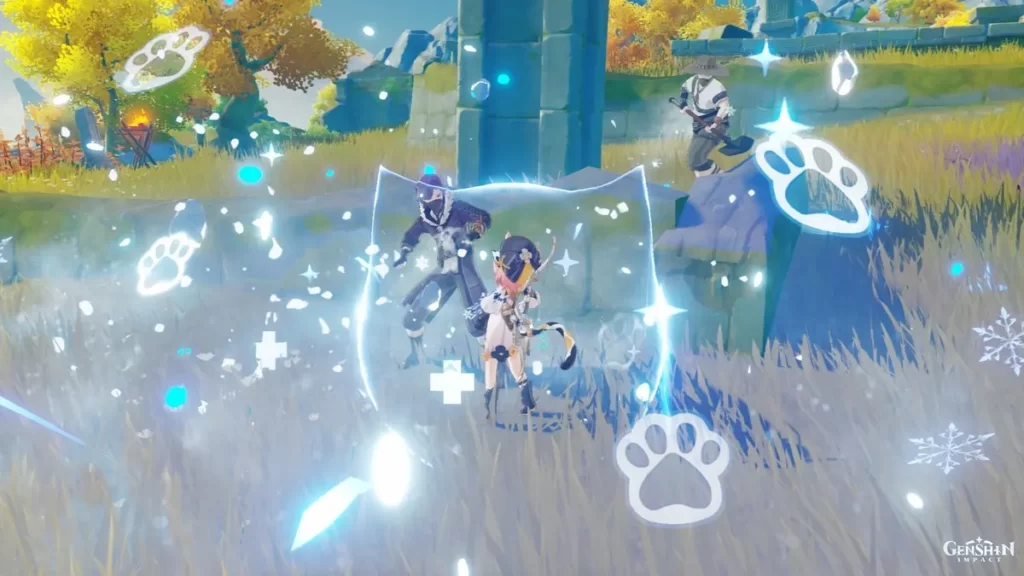 Passives
When Diona reaches A1, characters shielded by her will have their movement speed increased by 10% and stamina consumption decreased by 10%. When she reaches A4, opponents who enter the AoE of her burst circle will have their ATK decreased by 10% for 15 seconds.
Constellations
Diona can also be a viable Cryo battery if you get her to at least C1. This constellation regenerates 15 Energy for her immediately after her burst effects end. C6 Diona's burst becomes a stronger support based on your characters' HP. If their HP is 50% or below, their Incoming Healing increases by 30%. If their HP is more than 50%, their Elemental Mastery increases by 200.
Qiqi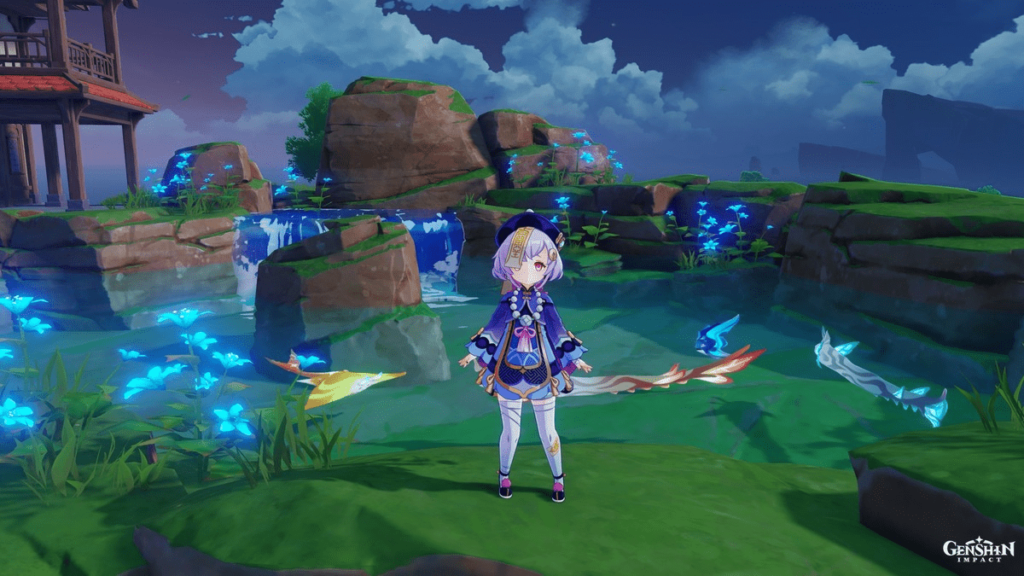 Qiqi is the cute zombie who works as an herb picker at Bubu Pharmacy. She is a great healer and can only be obtained through the standard banner or the event banner if you lose your 50/50. Her skill Adeptus Art: Herald of Frost deals Cryo DMG to opponents in the vicinity. When it hits an enemy, her Normal and Charged Attacks heal all party members based on her ATK. Her burst Adeptus Art: Preserver of Fortune marks all enemies in the area with a a Fortune-Preserving Talisman. Aside from dealing Cryo DMG, this talisman heals your characters when they themselves hit the marked opponent.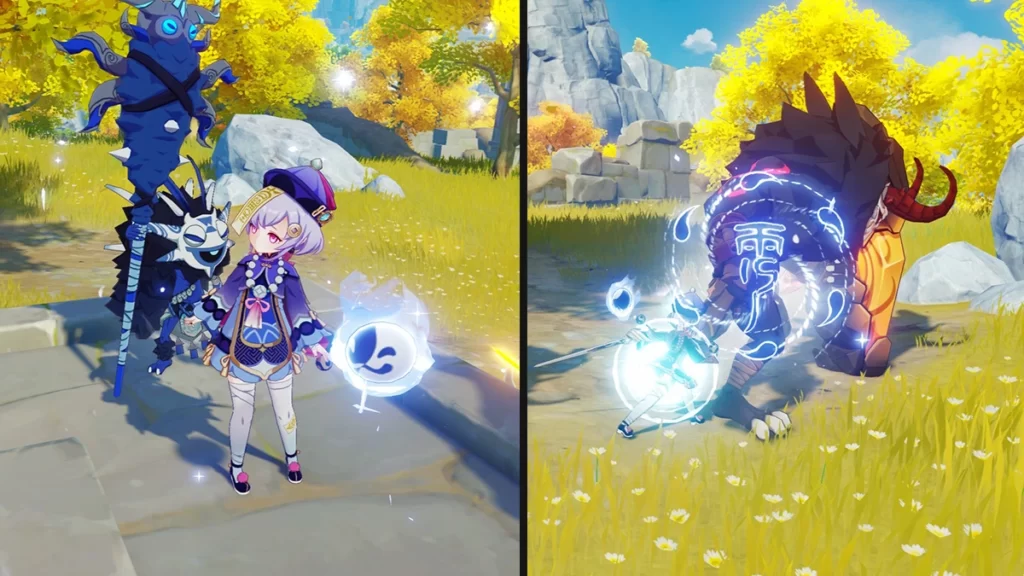 Passives
Qiqi's passives help her heal faster. When characters under her skill cause an elemental reaction at A1, their Incoming Healing Bonus is boosted by 20% for 8 seconds. Because of her A4 passive, I use Qiqi as healer when attacking bosses like Azhdaha. This is because there's a 50% chance to apply a talisman to them for 6 seconds. This effect can only occur every 30 seconds.
Constellations
Since Qiqi heals with her Normal and Charged Attacks, you may consider C2, which increases these attacks by 15% when used against enemies affected by Cryo. If you lose 50/50 all the time, you might as well aim for her C6. C6 Qiqi's burst revives all your fallen characters and regenerates 50% of their HP! This will surely be helpful especially when you're battling in the Spiral Abyss. This effect though can only occur every 15 minutes.
Eula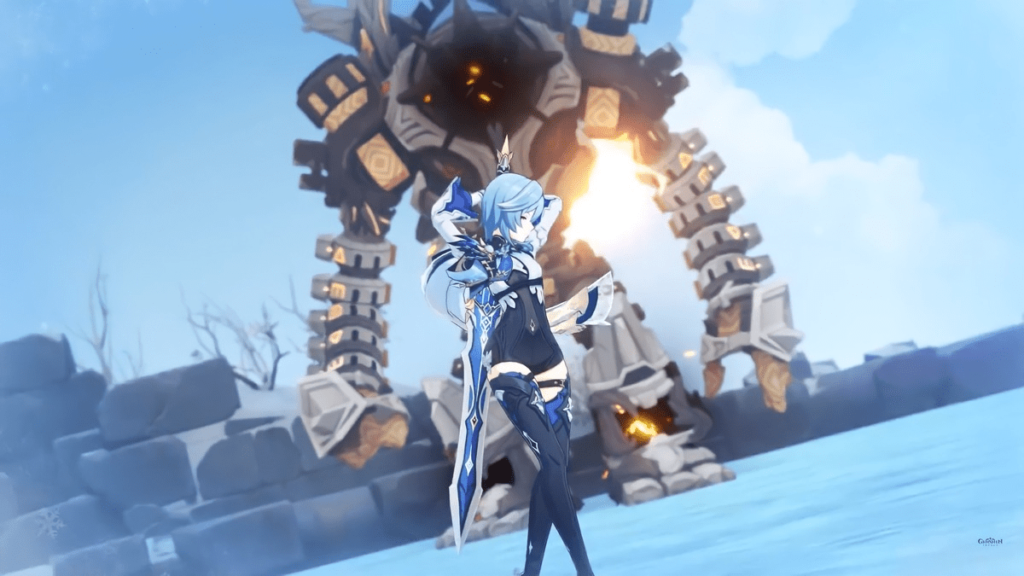 Eula is a unique Cryo character because she is mostly known for being a physical DPS. Her skill Icetide Vortex slashes enemies and deals Cryo DMG. When the skill hits, Eula can obtain a Grimheart stack up to 2 times. Grimheart increases her DEF and resistance to interruption. When you hold her skill, all stacks will be consumed, and enemies' Physical and Cryo RES will be decreased. Along the way she deals AoE Cryo DMG plus Cryo DMG from each consumed Grimheart stack. Eula deals big physical damage from her burst Glacial Illumination. In this skill, Eula slashes again with her claymore to deal Cryo DMG. A Lightfall Sword also follows her around for up to 7 seconds. While the sword is up, Eula can gain energy stacks for it through her Normal Attacks, skill, and burst. Once the duration ends, the sword will explode and deal Physical DMG to nearby enemies. The DMG scales on the number of energy stacks Eula has accumulated.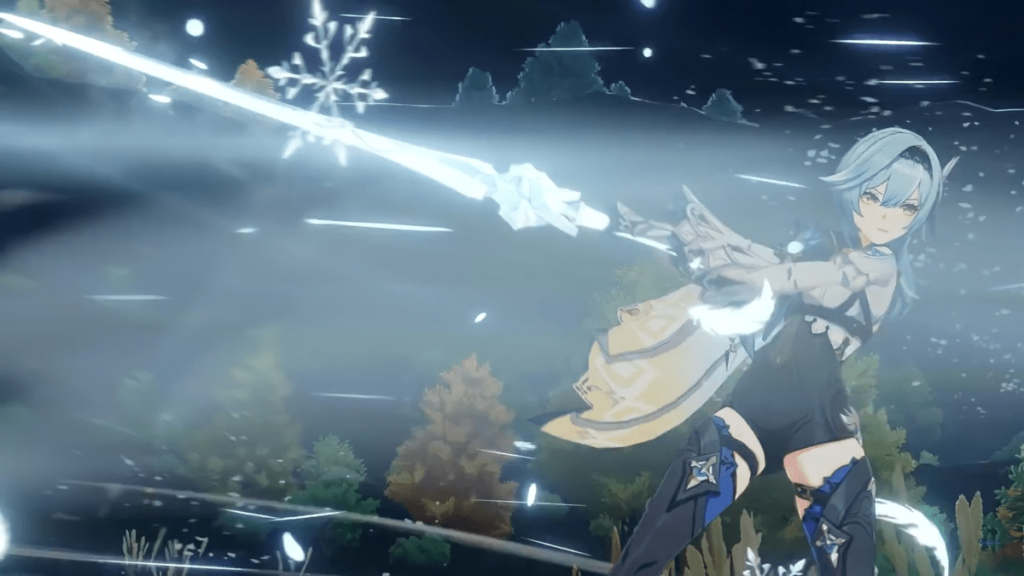 Passives
Eula can also obtain a Lightfall Sword from her skill at A1. This, however, will only deal 50% of the burst's basic sword DMG. Eula must consume 2 Grimheart stacks upon holding her skill to obtain the sword. At A4, Eula's skill cooldown is reset when she casts her burst. She also immediately gains 1 Grimheart stack.
Constellations
Eula becomes a better physical DPS at C1. Her Physical DMG increases by 30% for 6 seconds every time the Grimheart stacks are consumed. Each stack consumed increases the duration of this effect by 6 seconds, with a maximum of 18 seconds. It'll be easier to gain stacks at C2, which decreases the cooldown of holding her skill. The cooldown will now then be similar to just pressing the skill.
Shenhe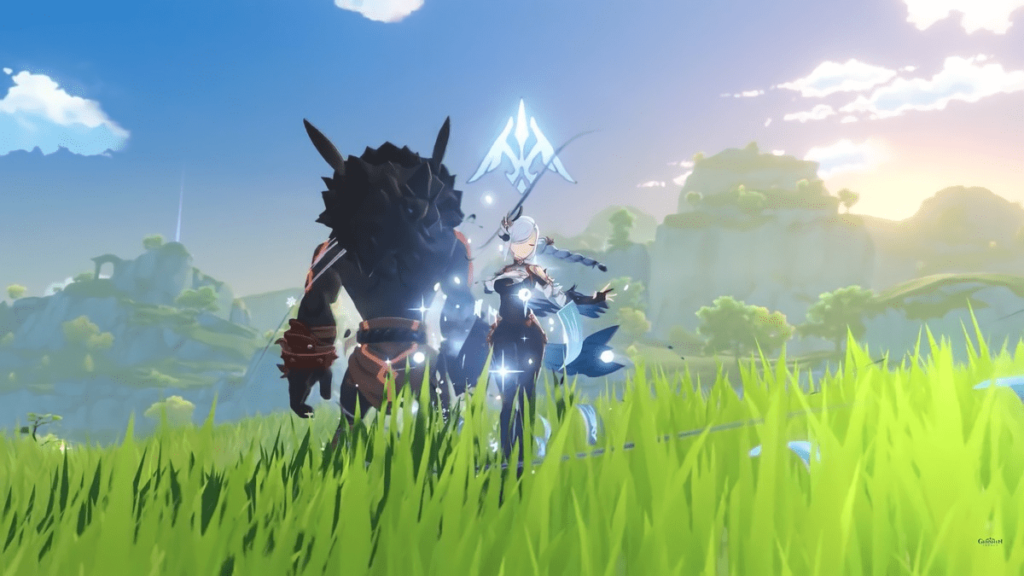 The exorcist Shenhe is made for those with Cryo DPS, as she is built for supporting and buffing Cryo characters. Her skill Spring Spirit Summoning summons a talisman spirit that deals Cryo DMG. When held, the spirit deals AoE Cryo DMG. When Cryo DMG is dealt to opponents, the damage dealt will be increased based on Shenhe's ATK. Her burst Divine Maiden's Deliverance brings forth the power of the talisman spirit, dealing AoE Cryo DMG and occasionally, Cryo DMG. The spirit creates a field that decreases the Physical and Cryo RES of opponents within it.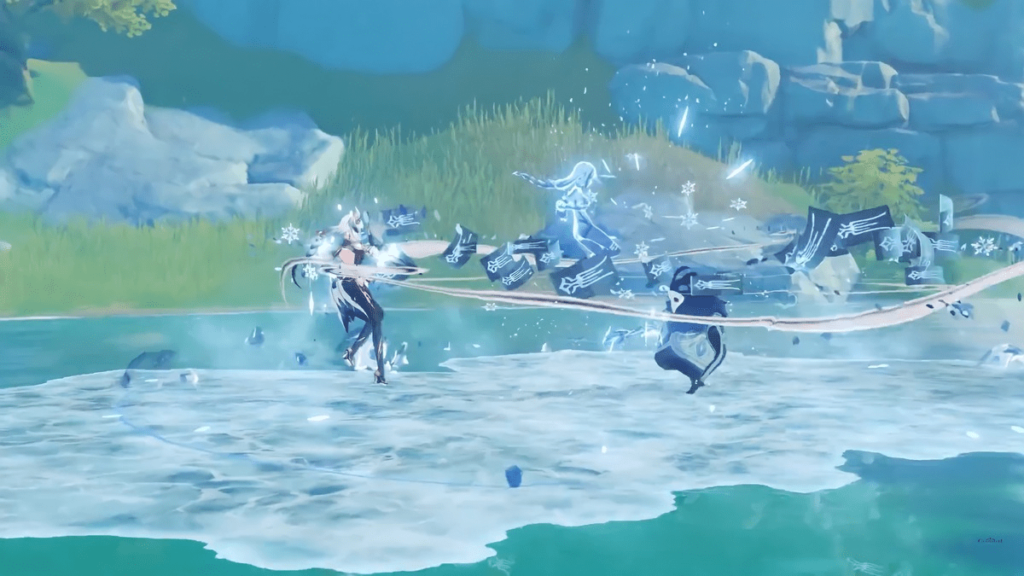 Passives
Shenhe gives more Cryo buffs through her passives. At A1, characters within the field of her burst gain 15% Cryo DMG Bonus. When she reaches A4, after you press Shenhe's skill, the skill and burst DMG of all party members are increased by 15% for 10 seconds. If you hold her skill, their Normal, Charged, and Plunging Attack DMG are increased by 15% for 15 seconds.
Constellations
Shenhe can use her skill one more time at C1. As for C2, the duration of her burst now lasts for 6 seconds longer. The constellation also increases the CRIT DMG of Cryo by 15% for characters within the field.
Ganyu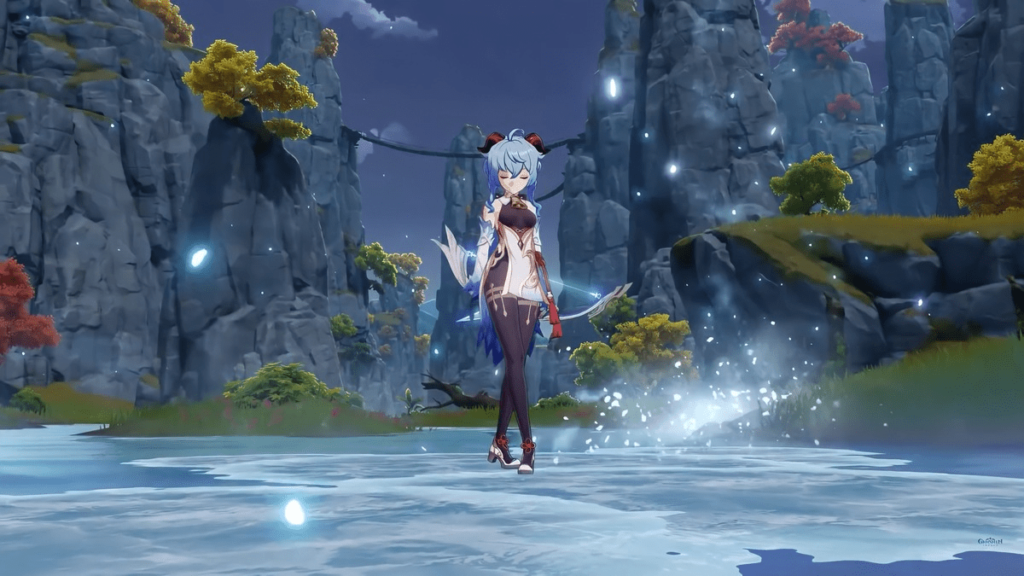 Ganyu is a bow user from Liyue. She is a half-qilin Adeptus and works as a secretary for the Liyue Qixing. She deals big DPS damage through her Charged Attacks, so you have to work on those aiming skills if you want to maximize her skills. Her charged attack has two levels: level 1 deals Cryo DMG while level 2 – Frostflake Arrow — deals both Cryo DMG and AoE Cryo DMG with its bloom after hitting its target. Her skill Trail of the Qilin leaves an ice lotus that deals AoE Cryo DMG. This taunts enemies, with its endurance scaling off her max HP. Her burst Celestial Shower can be another source of big damage. This burst constantly rains ice shards, dealing Cryo DMG within its AoE.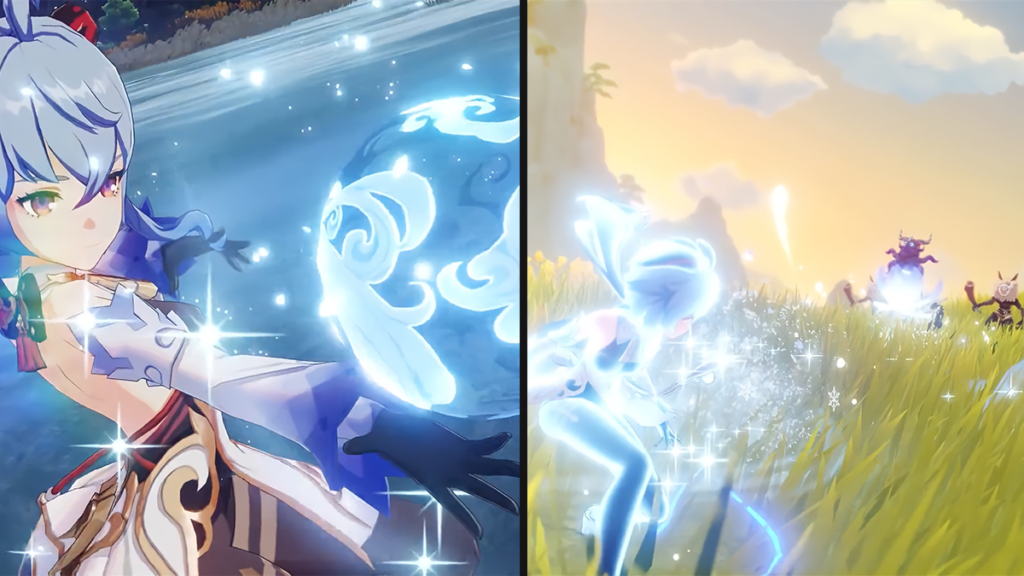 Passives
At A1, when Ganyu fires a Frostflake Arrow, the CRIT rate of the following Frostflake Arrow will be increased by 20% for 5 seconds. At A4, Ganyu's burst buffs your Cryo characters in the AoE by granting a 20% Cryo DMG Bonus.
Constellations
You may aim for Ganyu's C1 and C2, which are enough to level up her gameplay. C1 decreases the Cryo RES of opponents by 15% for 6 seconds, after being hit by a Frostflake Arrow. This hit also regenerates 2 Energy for Ganyu. On the other hand, C2 grants Ganyu's elemental skill an additional charge.
Kamisato Ayaka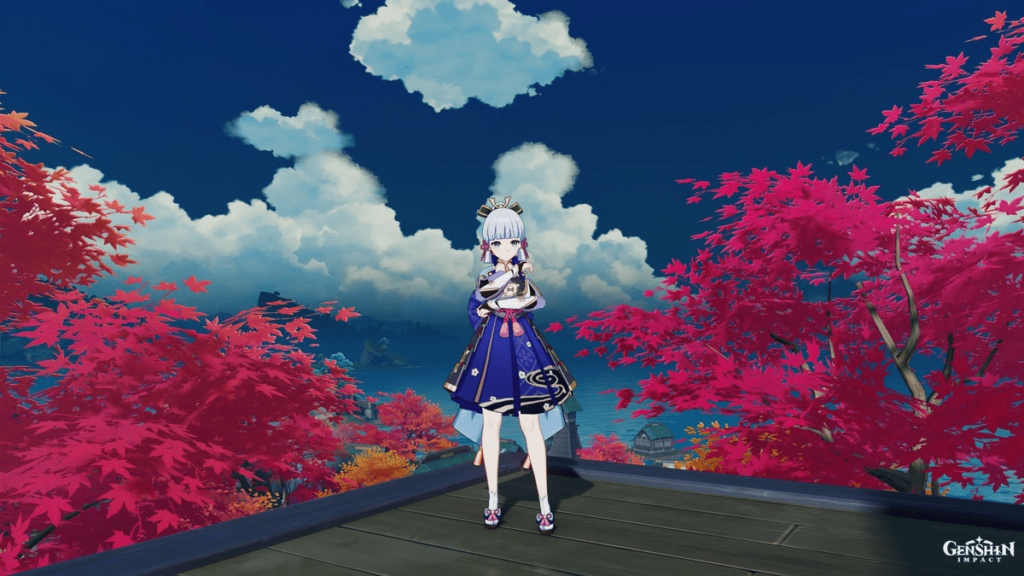 Kamisato Ayaka would have to be the best Cryo character for me. She is currently having a rerun, and a lot of fans (including me) have been waiting for her ever since her beta test! Ayaka is the face of Inazuma's Kamisato clan. She is a five-star sword user and is an amazing DPS. It's also easy to apply Cryo to enemies thanks to her alternate sprint Kamisato Art: Senho. When she reappears after the sprint, she applies Cryo to nearby enemies and infuses her attacks with Cryo for a short period. Her skill Kamisato Art: Hyouka summons a large blooming ice that deals AoE Cryo DMG to opponents. Her burst Kamisato Art: Soumetsu summons a snowstorm that moves forward continuously, dealing Cryo DMG in its duration and AoE Cryo DMG when the skill ends. Easy Cryo application, big damage, and beautiful in-game character. What's not to love?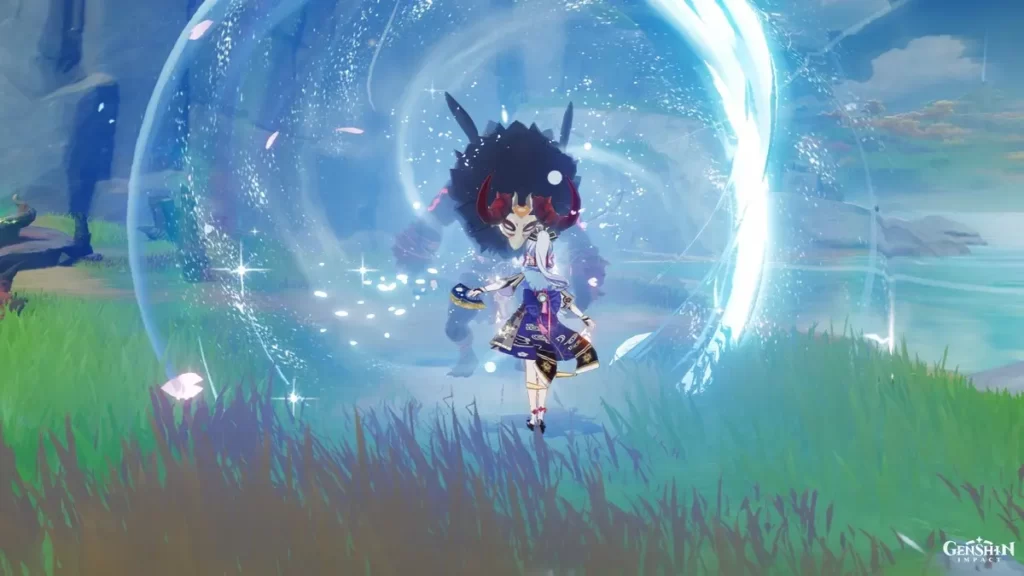 Passives
Ayaka gets more buffs with her A1 and A4 passives. You must take note of these passives so that you can have a rotation that deals more damage. Always remember to sprint first and use her skill if possible before doing Normal and Charged Attacks, as her A1 gives these attacks 30% increased DMG for 6 seconds. Meanwhile her A4 gives 18% Cryo DMG Bonus and restores 10 stamina for 10 seconds after sprinting.
Constellations
Obtaining Ayaka's C1 and C2 will be a big upgrade. Ayaka deals Cryo DMG very easily with her Normal and Charged Attacks, so triggering her C1 is a piece of cake. When she deals Cryo DMG with these attacks, there is a 50% chance of decreasing the cooldown of her skill by 0.3 second. This effect can occur every 0.1 second. C2 is a game-changer as Ayaka's burst now unleashes 2 more smaller snowstorms, each dealing 20% of the original storm's DMG.
---
Cryo can certainly trigger a lot of elemental reactions. The best Cryo reaction would have to be the Freeze reaction because it stops your enemies from moving and attacking you. Furthermore, if you hit the frozen target with a Normal or Charged Attack, you can cause Shattered, which deals additional Physical DMG. With more Cryo supports and DPS arriving in the game, the element is looking more powerful than ever.