The Electro archon is a polearm user that can be used as either a damage dealer or a support. Her Elemental recharge can help other members use their Elemental Burst, but also using Elemental burst by other members strengthen hers.
This allows Raiden Shogun to be a great addition to your collection. She can perform well whether you own Eula and Ayaka as damage dealer or not. Here you can learn how to optimize her build to reach her peak performance!
Skills
Normal Attack: Origin
The typical polearm normal attacks. Raiden performs up to 5 consecutive attacks and at hold will do an upward slash consuming stamina. Raiden's damage mainly resides in her Elemental Skill and Burst, so her normal attack is the lowest priority in leveling up.
Elemental Skill: Transcendence: Baleful Omen
Raiden Electro damages nearby enemies and gives her allies "Eye of Stormy Judgment" buff. For 25 seconds, teammate' attacks will be followed by an Electro damage. Moreover, allies' Elemental Burst damage will increase based on the cost of used Elemental Burst.
In co-op mode, this skill also applies to teammates. If Raiden Shogun is used more for support, this is the highest priority in leveling up.
Elemental Burst: Secret Art: Musou Shinsetsu
For every Elemental Burst used before her, Raiden gains stacks based on the cost of their elemental burst. The maximum number of stacks is 60 (at 300 energy used). Raiden unleashes her sword dealing AOE Electro damage that scales based on the numbers of stacks collected.
Afterward, Raiden Shogun becomes a sword user for 7 seconds. Her attacks will deal Electro damage and recharge her allies' Elemental Burst. This skill is her main source of damage and if she is played as DPS it is the highest priority in leveling up.
It is important to note that during those 7 seconds, her attacks only scale with Elemental Burst damage bonuses. All the bonuses from artifacts and weapon will not be added. Moreover, her attacks count as Elemental Burst attacks. In other words, they will not benefit from buffs such as Beidou's Elemental Burst.
Passive: Wishes Unnumbered
When a nearby ally gains element particles, Raiden gains two stacks for her Elemental Burst. This passive has a 3-seconds cooldown.
2nd Passive: Enlightened One
For each 1% excess charge for her Elemental Burst, Raiden gains 0.4% Electro damage and 0.6% energy restoration from activating her Elemental Burst.
Weapons
Engulfing Lightning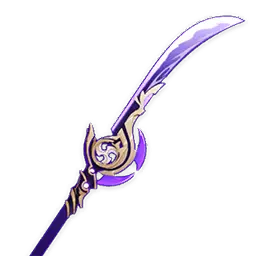 Raiden Shogun's signature weapon, Engulfing Lightning is currently the best weapon for her. This is mainly since its second stat gives her 55.1% energy recharge, which is the most important stat for her.
Moreover, the polearm user gains 28% of the energy recharge above the base 100% as ATK. Also, after using their Elemental Burst, the polearm user gains 30% energy recharge. The massive amount of ATK and energy recharge makes this the perfect weapon for Raiden Shogun.
The Catch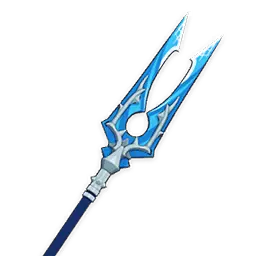 While The Catch is a F2P weapon, it synergizes greatly with Raiden Shogun and can only be replaced by Engulfing Lightning. Not only that it gives 45.9% energy recharge, it also gives CRIT Rate and CRIT Damage to the Elemental Burst.
Skyward Spine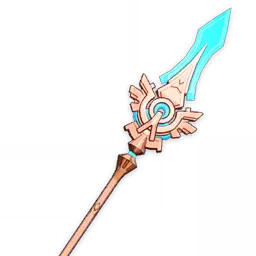 A good replacement for Engulfing Lightning. While it gives less energy recharge than Engulfing Lightning and the Catch, Skyward Spine increases CRIT chance by 8% and deals a small AOE every two seconds.
Artifacts
Depending on whether Raiden is your main damage dealer or a sub DPS, there are two different sets that can be used on her. If Raiden is a sub DPS, which is the most optimal build, then four pieces of Emblem of Severed Fate is the perfect build for that. Using that build, the main focus is to build as much energy recharge as possible. This can help her gain ATK% through the artifact's bonus while helping other teammates spam their burst as much as possible.
The other build is used on Raiden if she is the main damage dealer. The goal of that build is to increase Elemental Burst's damage as much as possible. This can be done by using four pieces of Noblesse Oblige.
Build: Sub DPS. Emblem of Severed Fate Set:
Build: Main Damage Dealer. Noblesse Oblige Set:
Team Comps
Raiden Shogun can be paired with two different types of characters. She can be paired with damage dealers to assist them in using their Elemental Burst more frequently. The other comp is with supports who will boost her damage, where she will be the main damage dealer.
Eula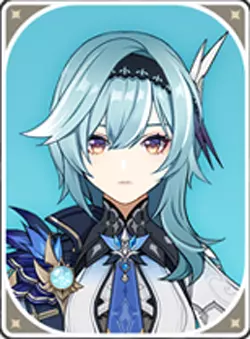 Eula and Shogun pair so well together since they boost each other's strengths. Raiden allows Eula to charge her Elemental Burst faster and increase its strength. They both can interact to cause Superconduct reaction to reduce the physical resistance of enemies by 40%. This allows both to have high damage with high consistency due to Raiden's energy recharge.
Ayaka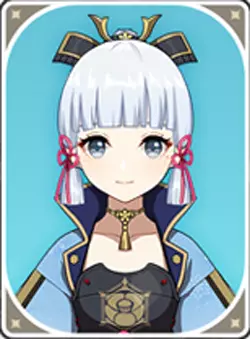 Ayaka and Raiden are amazing pair for the same reason as Eula. Ayaka's Elemental Burst can deal massive damage on its own and pairing it with Shogun will make it even stronger and more spammable. However, Ayaka does not benefit a lot from the physical resistance reduction.
Also Read: Best Ayaka Build: Weapons, Artifacts & Team Comps
Sara Kujou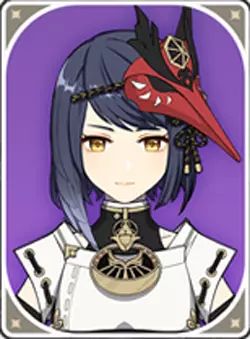 Sara can boost active members' attack by using her Elemental Skill or Elemental Burst. Moreover, her Elemental Burst has high costs which boost Raiden's Elemental Burst's damage. Moreover, at C6, the attack boost is coupled with a 60% crit damage.
Also Read: Best Kujou Sara Build: Weapons, Artifacts & Team Comps
Kazuha/Venti/Sucrose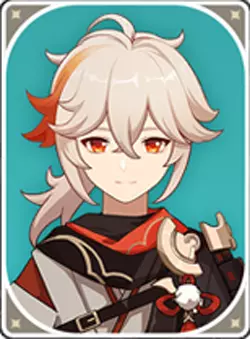 Bennett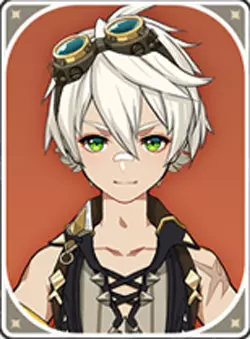 Bennett is overall amazing support even for Raiden Shogun. His AOE heal and attack boost can help her and her allies deal more damage and stay alive. Moreover, Bennett's Elemental Burst is quite spammable when built properly, which helps charge Raiden's stacks and boost her Elemental Burst's damage.
Also Read: Best Bennett Build: Weapons, Artifacts & Team Comps
Constellation
| | |
| --- | --- |
| Ominous Inscription | When other allies use Elemental Burst, Raiden gathers the stacks faster, where she gains 80% more from Electro members Elemental Burst and 20% from other elements |
| Steelbreaker | In the burst mode, while Raiden is in sword mode, she ignores 60% of enemies defense |
| Shinkage Bygones | Increases the level of the Elemental Burst by 3 and the maximum level to 15 |
| Pledge of Propriety | When Raiden's Elemental Burst mode expires, nearby allies gain 30% attack for 10 seconds |
| Shogun's Descent | Increases the level of the Elemental Skill by 3 and the maximum level to 15 |
| Wishbearer | In the burst mode while Raiden is in sword mode, hitting enemies will reduce other allies Elemental Burst cooldown by 1 second (can happen once every second, up to five times) |
If Raiden is used as the main damage dealer, the second constellation will boost Raiden's damage to another level. The 60% defense ignore will make her burst her enemies quickly. However, Raiden sub DPS does not benefit from early constellation much. While it will help her deal more damage, the focus of her build is to help her teammates. Her being C0 is more than enough, but if a higher constellation is desired, C4 and C5 will do wonders to your teammates' damage.
With a proper team, Raiden Shogun can excel in dealing damage and boosting her allies' damage. Not only that, with energy recharge stats from her ascension, weapon, and artifacts, she can help her teammates spam their Elemental Burst making their damage consistent. However, if those teammates are not available, she can be built to deal damage herself.
All image copyrights belong to Mihoyo, Genshin Impact fandom, and Genshin honeyhunterworld.