When it comes to exploring the dark fantasy genre, anime is one great place to start. From classic horror and gore, the vampire genre is quite popular. Here, vampires are much more versatile than their counterparts in other lore and you will find characters that have ambitions other than sucking blood.
They go to school like other people around them, and some even help save the world. Yet others have a dark history and live in castles like others of their noble kind. If you are a fan of vampire culture you will like this compilation of the 25 best anime vampire girls.
We have combed through hundreds of anime and chosen the characters with the most complex and detailed personalities. This list does not number characters from best to worst. It explores what each of these female vampires offers in terms of character and storyline.
Dominique De Sade (Case Study of Vanitas)
Dominique de Sade, nicknamed Domi, is a vampire born under the red moon. She is the second daughter of the de Sade family.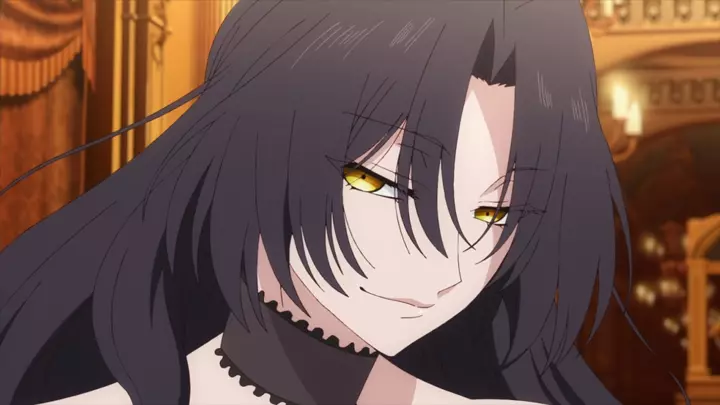 Claiming to be betrothed to her childhood friend Noe, Domi makes her first appearance as an elegant, authoritative young.
Yet, as the series progresses, we get to see a more vulnerable side of her. With the pain of her twin brother's death and her one-sided feelings towards Noe, she is one vampire that has much more going on in her life than she seems to show.
Cross Yuki (Vampire Knight)
Yuki is the leading protagonist in Vampire Knight. The series starts with her living her life like a human having no memories of her past, including her family and origins.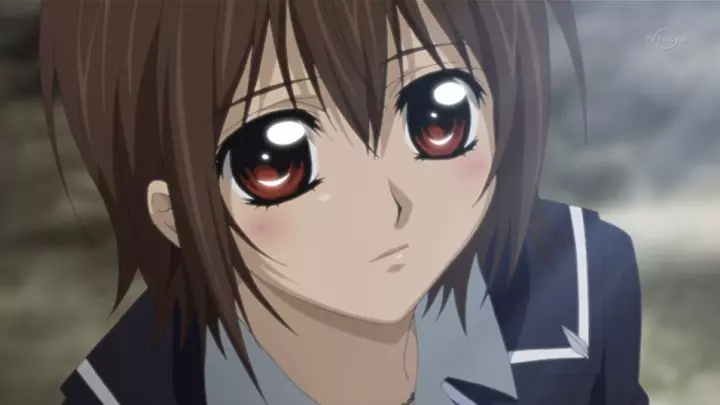 She harbors romantic feelings for her senior in high school, Kaname Kuran. As a human, Yuki is responsible, caring, hardworking, and curious. After awakening as a vampire, she is shown to be more confident and emotionally mature.
Contrary to what some may expect, Yuki is prone to guilt and tends to understand others' sufferings.
Jeanne (Case Study of Vanitas)
When cuteness, strength, beauty, and loyalty meet, we get Jeanne. She has made it into the list of best vampire girls because of her adorable antics and refreshing persona.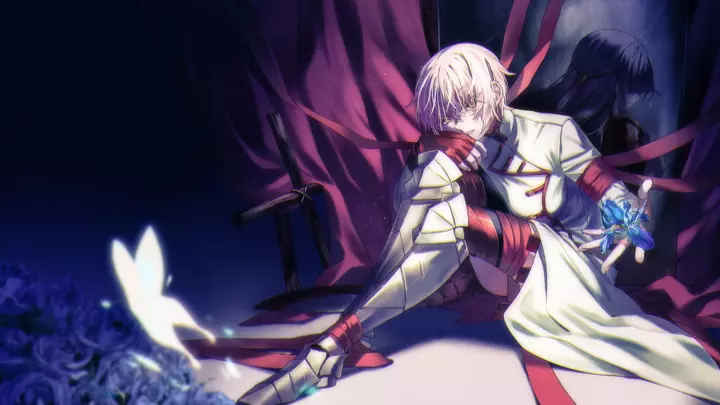 Introduced as a fierce Bourreau (Executioner), we are soon shown her sweeter, caring side as well. As a vampire, she boasts strength and agility;
But, when not on the battlefield, Jeanne tends to be a bit gullible. Vanitas's constant teasing and confessions are another things she can't seem to handle and that is what makes her a lovable vampire.
Reina Akatsuki (Strike the Blood)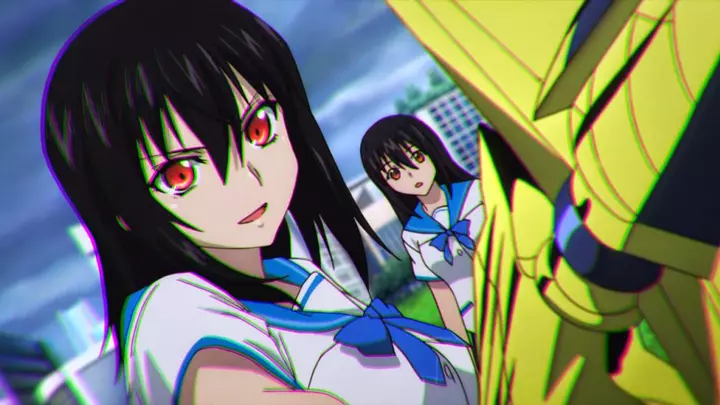 At first, Reina may strike some as a typical high-school girl, she is in fact a time traveler sent to the past to chase a magical beast. When using her vampire powers, Reina's eyes glow red. She can be rather clumsy as well, making her one of the best anime vampire girls.
Miyu (Vampire Princess Miyu)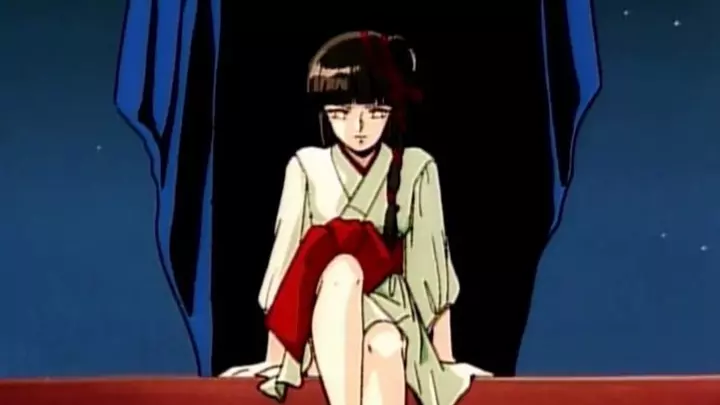 If you are into shoujo series, then you might prefer someone like Miyu. She is a vampire princess whose life revolves around hunting down shinma and returning them to the darkness.
While she is unaffected by bloodlust or the sun, she selects her victims carefully.
Toya Rima (Vampire Knight)
Rima is a model and a fashion icon while being a student in the Night Class of Cross Academy. She is seen mostly alongside Senri Shiki and seems to not concern herself with the rest of the world.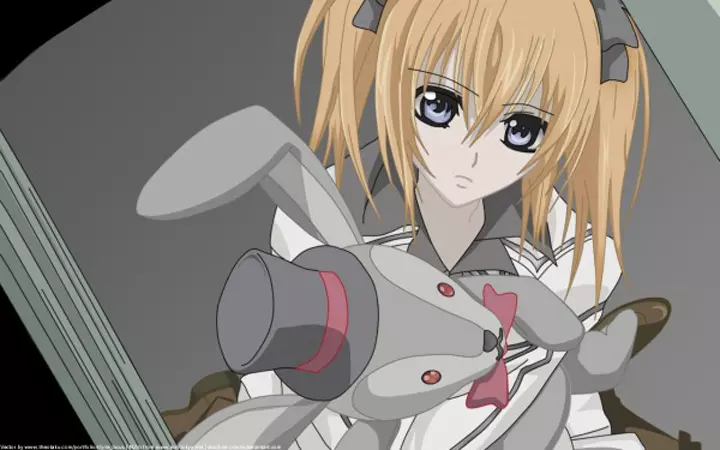 Although she appears nonchalant due to her expressionless pale face, she is ready to step into action when her loved one is in danger. This is one of the reasons why she is a fan favorite.
Chloe d'Apchier (Case Study of Vanitas)
While Chloe looks like an anime loli character, she is actually quite old and hails from a noble family of humans. Involved in complex research related to Malnomens, Chloe soon finds herself isolated from the world.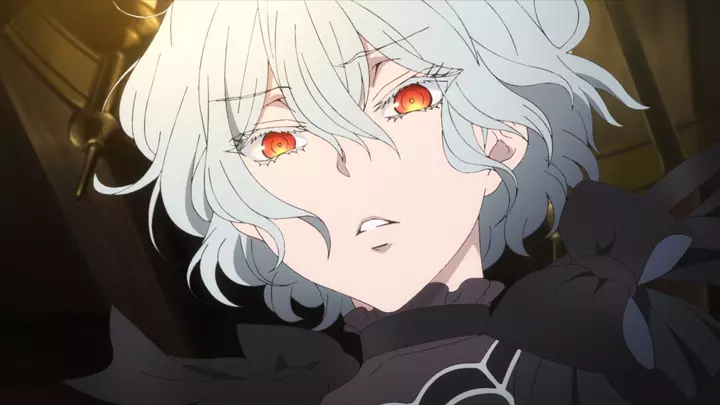 However, she is kind, curious, and grows to care for people who are lonely while still displaying the elegance of a noble vampire lady.
Krul Tepes (Seraph of the End)
If we talk about the best anime vampire girl who is total queen, Krul Tepes is definitely one on the list. She is the literal queen of Japan and a major character in Owari no Seraph.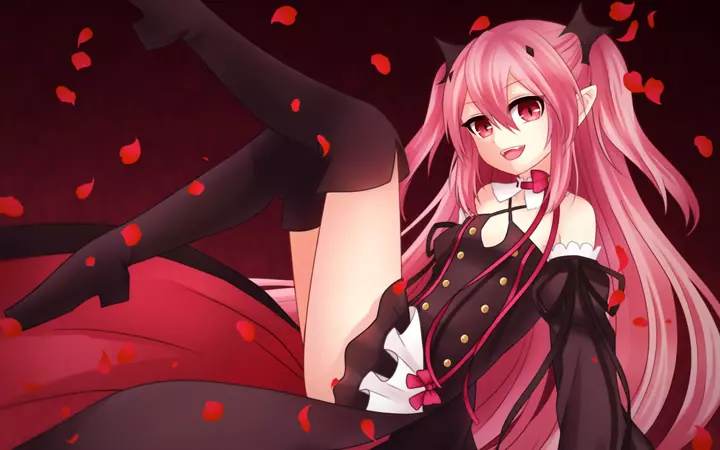 Krul is proud and views humans as foul creatures. However, she is also a fierce leader and is not afraid to get her hands dirty to get the job done.
Cordelia (Diabolik Lovers)
Moving over to the darker side of the vampire realm, we have Cordelia, a woman of immense beauty and intense desire.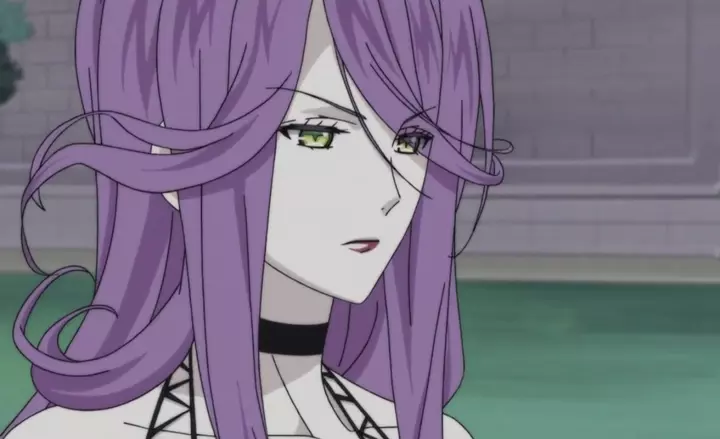 She is willing to go to any lengths to achieve her objective and longs for the attention of her husband, Karlheinz.
She plays an antagonistic role in the series and has a rather twisted personality.
Kisaragi Saya (Blood C)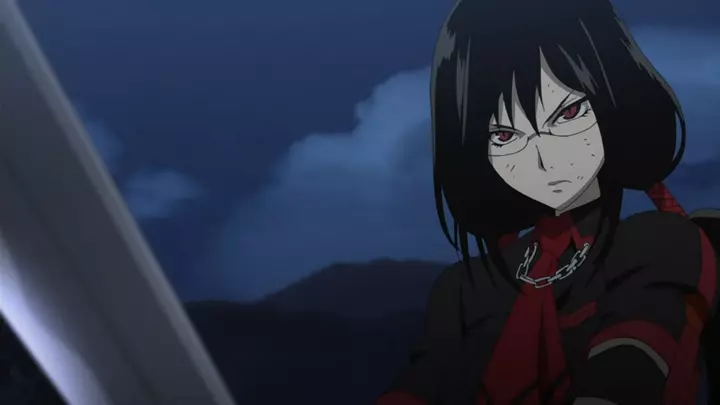 Continuing our list of best anime vampire girls, Saya is a bespectacled young girl with a mystical aura.
Shown in her uniform or shrine maiden outfit, Saya may appear to others as a cheerful teenager. But in reality, she is a vampire with a cold personality.
Mina Tepes (Dance in the Vampire Bund)
Mina has the appearance of a 10-year-old while, in fact, she is quite old and has lived for hundreds of years.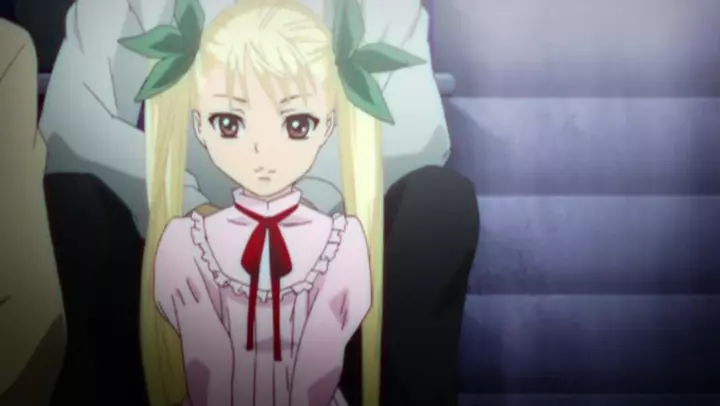 Her crimson eyes and fangs show her lineage quite clearly, and she is proud to be a queen. Assuming her role, she is strong of will and will not hesitate to resort to any tactics to protect her bund.
Touka Kirishima (Tokyo Ghoul)
Touka is one of the most popular characters on this list. While she does not classify as a vampire by species, she certainly bears the characteristics of one.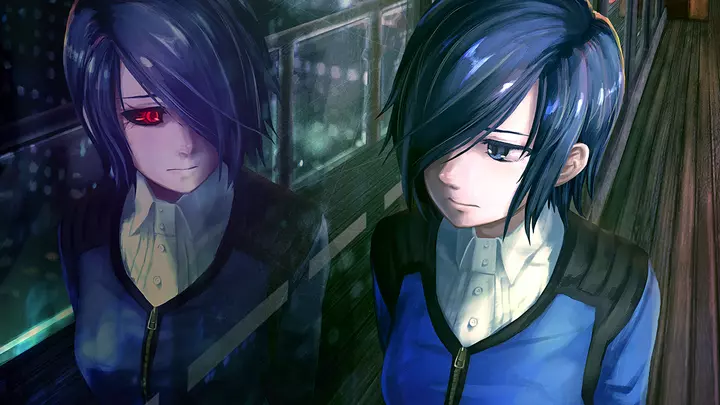 She is the deuteragonist of the series. Touka is rash and at times scary but she soon comes to care for those who are close to her.
Agatha (Sirius the Jaeger)
Yet another addition to our Royal vampire girls, Agatha is a beautiful woman with a graceful and mature personality.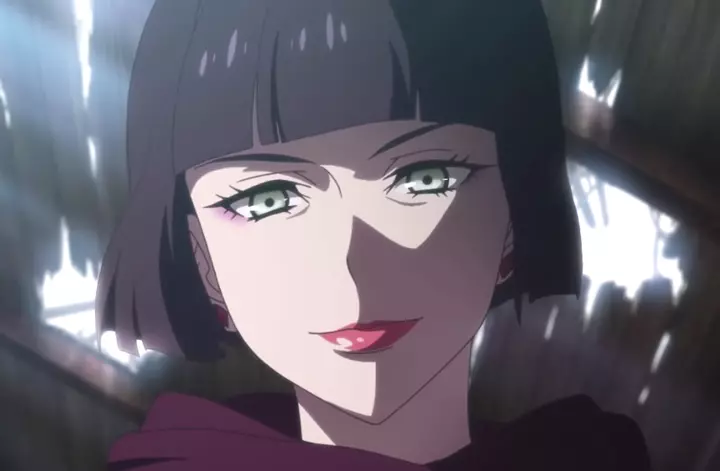 In reality, she is quite an old vampire who has preserved her youthful appearance by killing young men. However, her true motive is much more complex.
Moka Akashiya (Rosario + Vampire)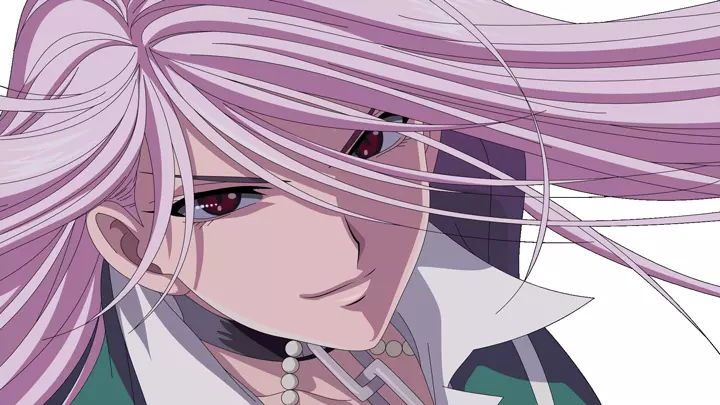 Being the main female protagonist of the anime, Moka appears gentle and sweet. However, this is because she keeps her vampire powers sealed by wearing a rosary around her neck.
Her other personality is much more fierce and prideful.
Redcurrant (The Ancient Magus Bride)
While her pointy ears and blond hair make her look more like an elf, Redcurrant is a Leannan Sidhe, a race that consumes blood and grants great talents in exchange.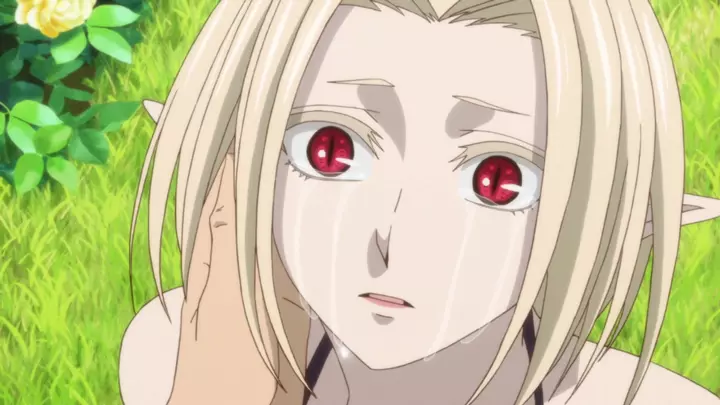 Unlike what most people would assume from her species, she does not radiate any evil intent. Red is carefree and likes poetry.
Also Read: Best Ganyu Build: Weapons, Artifacts & Team Comps.
Shiragami Youko (Actually I am…)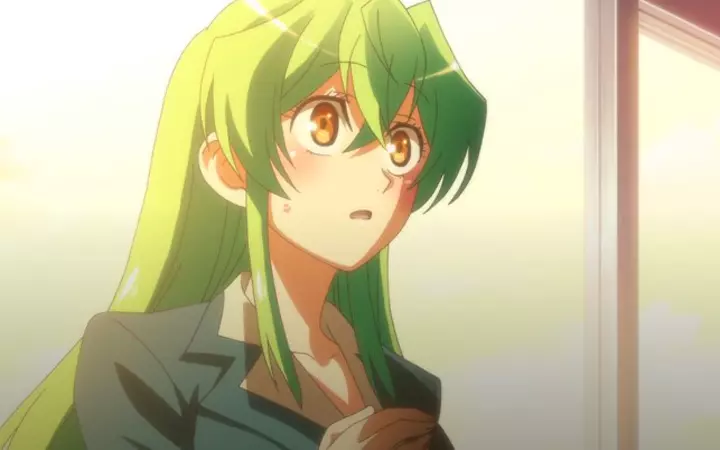 Youko is a dhampir, born of humans and vampires. As such, she has the physical features of a vampire, including fangs and wings which she often struggles to hide.
Youko is a rather dense but loveable girl.
Seras Victoria (Hellsing)
Further down the darker side of the vampire realm, we have Seras from Hellsing. Formerly a human, Seras is a vampire associated with the Hellsing organization.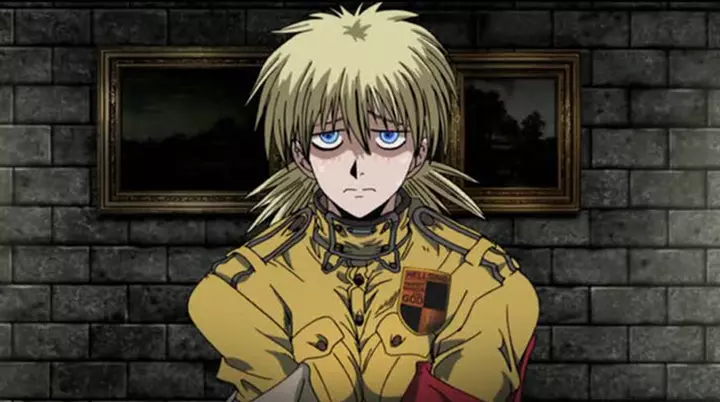 While being rather tomboyish, Seras has maintained a feminine figure and personality being hard-headed and level-headed at the same time.
Oshino Shinobu (Bakemonogatari)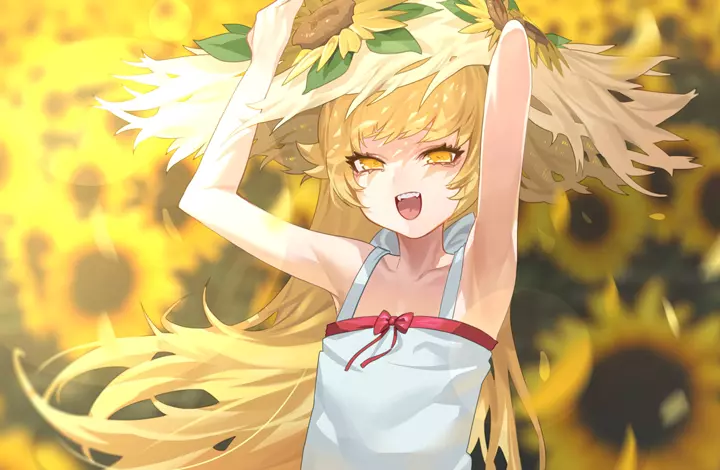 Shinobu has a bright personality and seems to care for those close to her, including her feelings for Koyomi. She appears as a young girl, often trying to show her superiority by using archaic speech.
Otonashi Saya (Blood+)
From the horror fantasy, Blood+, Saya starts off as a normal high school girl however her life turns around when she has to face Chiropteran, monsters that only she is capable of defeating.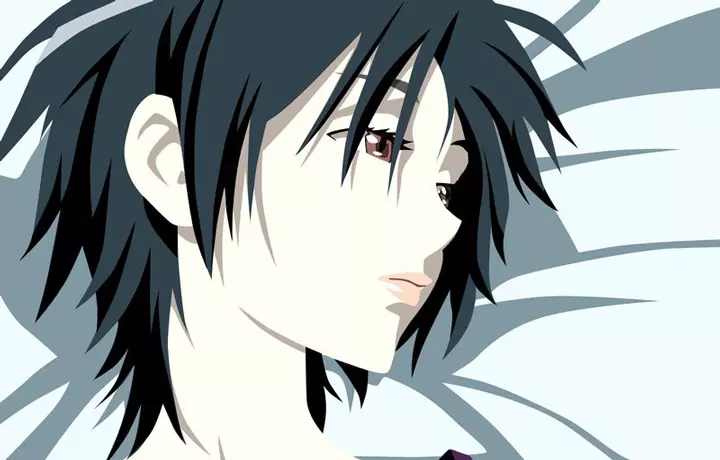 Saya is confident, and while she first came off as rude and spoiled, eventually becomes much more serious and responsible.
Arcueid Brunestud (Tsukihime)
Arcueid appears to be a cheerful and somewhat awkward girl that knows quite less of the social norms and regular interaction.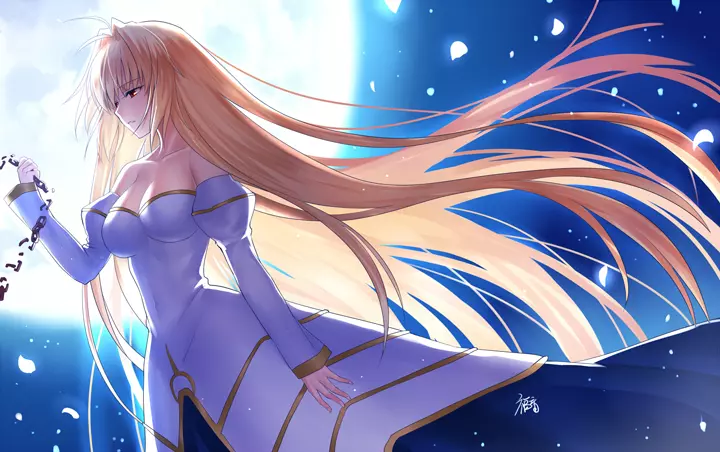 The secret behind this lies in the vampire background. She is childish and airheaded but can be serious if the need arises.
Otogiri (Servamp)
Otogiri is a character in Servamp (Servant+Vampire) as one of the subclass of Tsubaki, the main antagonist in Servamp.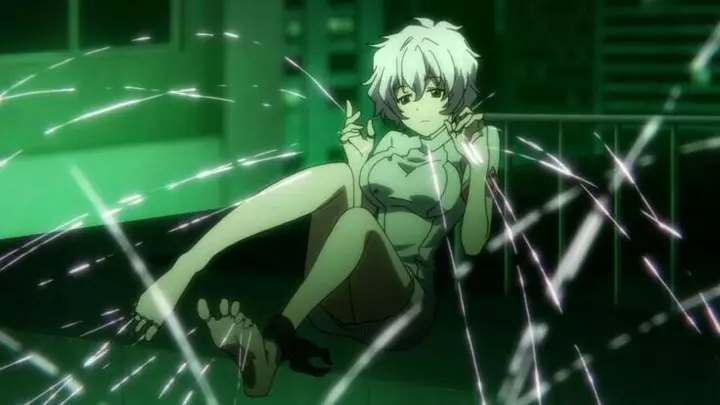 Much like her appearance, Otogiri is calm and rather expressionless. While she is mostly indifferent, she tends to get embarrassed as well.
Karin (Chibi Vampire)
One of the cute additions to our list, Karin, is a vampire while also being a typical teenage girl as we are joined on a coming-of-age journey.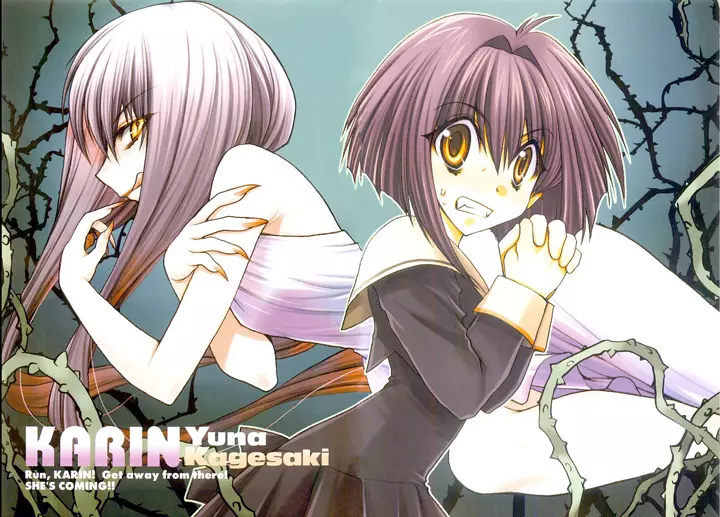 Unlike most vampires who are in need of blood, Karin's body produces more.
This leads to her getting nosebleeds whenever she gets too excited and puts her in various comical situations.
Kirishiki Sunako (Shiki)
Sunako is a corpse demon and classifies as something vampire-related. Despite being a "Shiki", she enjoys reading books and has knowledge on a wide variety of topics much to other people's surprise.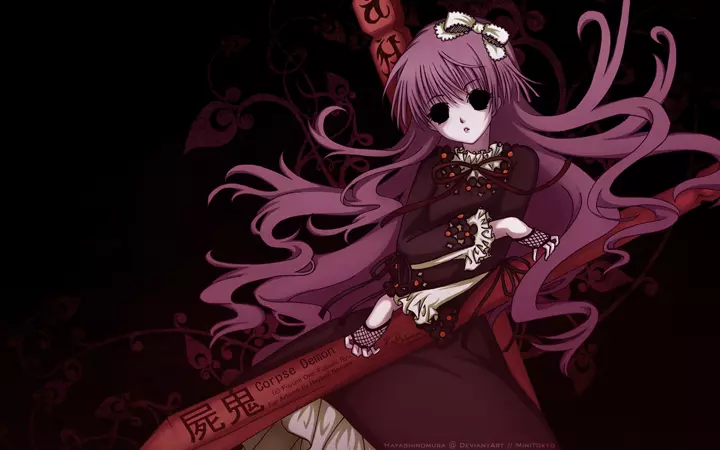 Sunako's childlike appearance is quite opposite of her actual age. As a Shiki, she is shown to be caring and does not kill out of evil intent.
Tamaru Yuuko (Devil's Line)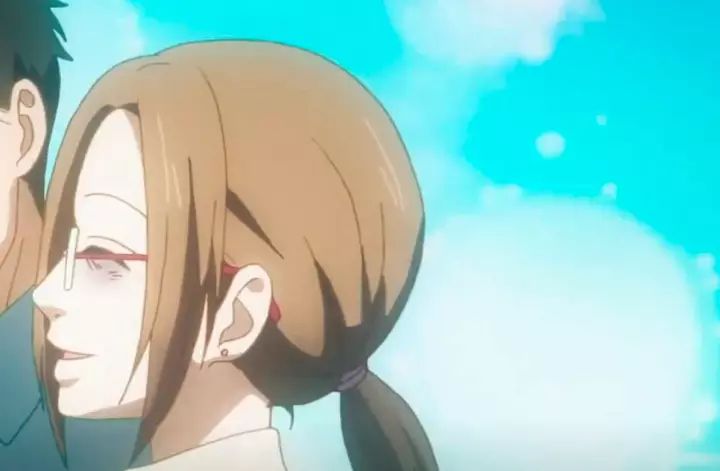 Devil's line is one anime that explores a modern world with both vampires and humans. Tamaru Yuuko is a vampire with a sad backstory that leads her into believing that she is a monster.
Almaria (Ange Vierge)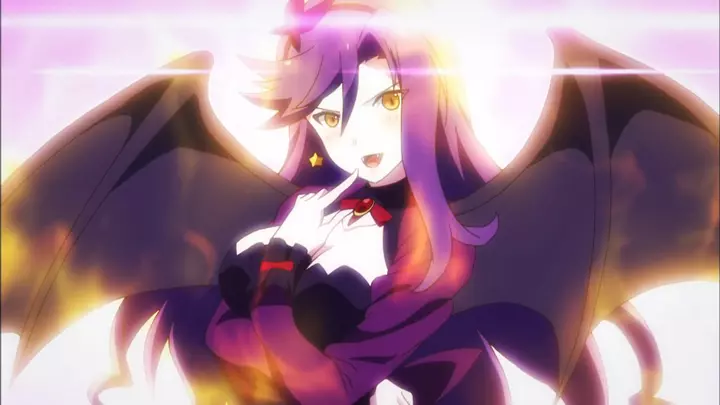 The last one to make to our list of best anime vampire girls is Almaria from Ange Vierge. She is one of the few vampires on this list to consider biting someone as embarrassing. This is the reason why she has not drank blood from anyone.
Hope you enjoyed discovering it. Now you can watch any anime from this list for your favorite vampire. And what do you think of this compilation? Which character did you find most compelling and interesting?