Kujou Sara is an Electro bow user who is mainly a support. While she is practically limited to supporting, her buffs, especially with the sixth constellation, can make her one of the best support to Electro teams.
While her kit is fairly simple, her buffs and use can improve a lot with the proper build and team comp. Thus, it is important to understand how her skills work in order to fully utilize her. Here you can learn how to optimize her build to reach her peak performance!
Skills
Normal Attack: Tengu Bowmanship
Sara fires up to 5 shots. Charging the attack aims the shot that increases the damage and applies Electro to it. This skill is not the main source of damage from Sara, making it the least priority in leveling up.
Elemental Skill: Tengu Stormcall
Sara dashes backward and applies "Crowfeather Cover" status for 18 seconds. During Crowfeather Cover, a fully charged normal attack will consume the status and leave a crow feather. The crow feather expires shortly and deals Electro damage and buffing the active character's attack. In terms of levels, the Elemental Skill scales a lot better in comparison to the Elemental Burst and normal attacks, making it the highest priority in leveling up.
One thing to note is that the attack buff only scales based on Sara's base attack, which is her character's attack stat in addition to the weapon's base attack. Another thing to note is that it only applies to the characters present in the field when it expires. The crow feather expires fairly quickly, so the best way to apply it is by leaving it as the last skill before switching to the desired character to be buffed, which is typically the main DPS.
Elemental Burst: Subjugation: Koukou Sendou
Sara unleashes a thunderbolt that deals AOE Electro damage, followed by four bolts that deals AOE Electro damage. The active character within the bolts' range will gain the same attack buff from the Elemental Skill. If a buff is already present, the duration will reset, but it will not stack.
Passive: Immovable Will
While the "Crowfeather Cover" status is still active, the charge duration for the charged shot is reduced by 60%
2nd Passive: Decorum
When the Elemental Skill hits an enemy, Sara restores 1.2 energy for every 100% energy recharge to all her allies (3-second cooldown).
Weapons
Elegy for the End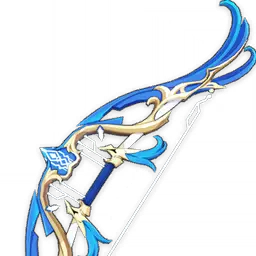 For support bow users, Elegy for the End is the best weapon globally. This is mainly from its high energy recharge of 55.1%, along with its passive. Elegy provides a base 60-120 elemental mastery along with 100-200 additional elemental mastery and 20-40% attack when opponents are hit 4 times with her Elemental Skill or Burst. This makes Elegy amazing for Sara since it buffs the main DPS even further while allowing Sara to spam her Burst more.
Skyward Harp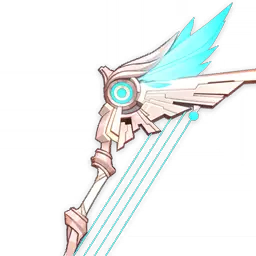 Skyward Harp is a great alternative to Elegy since it provides a 22.1% crit rate and 20-40% crit damage. Not only that, Skyward Harp has the highest base attack in the game, which is beneficial for her offensive buff from Crowfeather Cover status. Since it is a non-limited weapon, it is easier to get in comparison to Elegy.
Favonius Warbow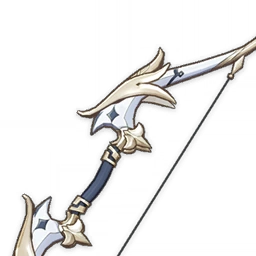 Favonius Warbow is the best four-star option for Sara due to its high energy recharge of 61.3%. This is coupled with particle generation to the user when they score a critical hit. While it does not directly help her as a support, Sara has a high Burst cost, and this bow can be very helpful in keeping it always up.
Artifacts
In terms of artifacts, there are two sets that work great on her. However, Thundering Fury outperforms Noblesse Oblige. Thundering Fury increases damage by Electro reactions, and reduces the cooldown of the Elemental Skills, making it the perfect set for taser teams. The faster rotations due to lower cooldowns along with extra damage can make your team on a different level in terms of damage.
As for Noblesse Oblige, the 20% attack buff is amazing on its own, but the 2-piece bonus is not as useful, along with the restriction of one party member using it since it does not stack. However, it is still very good for Sara as an alternative. As for sub-stats, Sara practically needs only energy recharge to keep her Burst up while generating particles for her allies. However, attack is also useful to allow her to deal some damage on here own.
Build: Thundering Fury
Flower
Plume
Sands
Goblet
Circlet
Substats
1. HP
1. ATK
1. ATK % or Energy Recharge
1. Electro DMG %
1. ATK %
1. Energy Recharge
2. ATK %
Also Read: Best Settings For Genshin Impact: Get The Highest Performance And Graphics.
Build: Noblesse Oblige
Flower
Plume
Sands
Goblet
Circlet
Substats
1. HP
1. ATK
1. ATK % or Energy Recharge
1. Electro DMG %
1. ATK %
1. Energy Recharge
2. ATK %
Team Comps
Sara is limited to Electro team due to the limitation on her sixth constellation. While her attack buff is good, she can be replaced with better options in other teams. Thus, her best team comps consist of Electro main DPS, along with her, and generally a Hydro user. This is called a taser team, where the Electro moves around wet enemies and deals massive damage.
Another possible team is to have the Hydro user, such as Childe, as the main DPS, with an Electro off-field applier, such as Yae Miko or Fischl. However, that would not utilize Sara's sixth constellation as much.
Raiden Shogun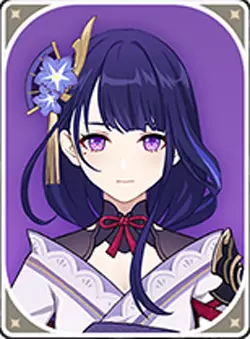 Sara is the perfect support for Raiden Shogun due to how their kits complement each other. Sara buffs Raiden's attack and crit damage with her sixth constellation. Moreover, Sara's high Burst cost increases Raiden's stacks for her Burst even further. Meanwhile, Raiden can help in keeping Sara's Burst up permanently. Getting them in a team should be easier since both of them run on banners together.
Childe/Tartaglia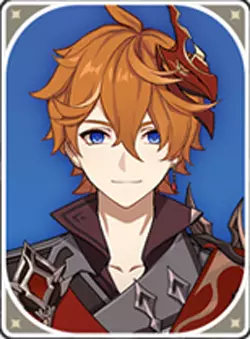 In a taser team, Childe is a great DPS who will constantly apply Hydro on enemies, whereas the sub DPS can apply Electro off-field. Sara can be great for that comp by increasing their attack while applying Electro and buffing their Electro crit damage.
Fischl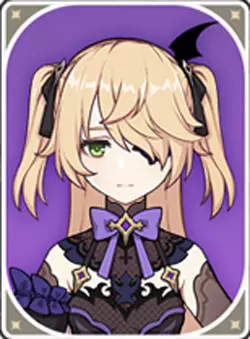 As an Electro battery, Fischl is one of, if not the best Electro battery in the game. She can help Sara by supplying her with particles, while Sara buffs Fischl's off-field damage. Having both along with a Hydro applier can be a strong low-investment team.
Yae Miko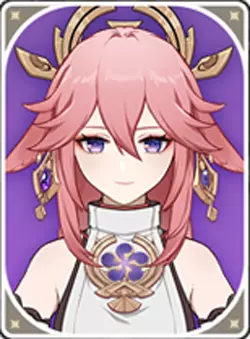 Yae is a great sub-DPS and her Burst deals high damage. Pairing her with Sara can enable her to burst enemies with the extra crit damage along with the attack buff from Sara. Adding a Hydro user to them can create a solid taser team that can both deal consistent damage and has a high burst.
Also Read: Best Yae Miko Build: Weapons, Artifacts & Team Comps
Mona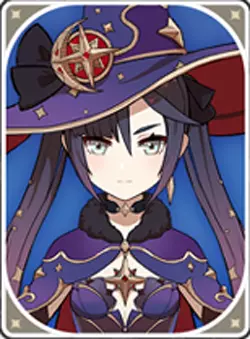 For taser teams, Mona is the best Hydro applier that can both apply Hydro and assist the team. As a catalyst, there are multiple weapons that can help as well, such as Thrilling Tales of Dragon Slayers. Not only that, Mona can taunt enemies and group them, which is very helpful in bouncing the Electro charge. Her Burst also increases the damage dealt to enemies, which maximizes the overall damage in that comp.
Xingqiu
Xingqiu is a great alternative to Mona for those who do not have her, or for those who prefer stats other than offense. When a character is surrounded by Xingqiu's swords, they gain increased resistance to interruption and reduced damage. Overall, Xingqiu is a great Hydro applier. However, his Hydro application requires normal attacks.
Also Read: Best Xingqiu Build: Weapons, Artifacts & Team Comps
Constellation
| | |
| --- | --- |
| Crow's Eye | When the crowfeather grants a character attack buff or deals damage to an enemy, it decreases the cooldown of the Elemental Skill by 1 second (3-second cooldown) |
| Dark Wings | Using the Elemental Skill will leave a weaker feather that will deal 30% of the original damage in Sara's original location |
| The War Within | Increases the level of the Elemental Burst by 3 and the maximum level to 15 |
| Conclusive Proof | The number of bolts by the Elemental Burst is increased to 6 |
| Spellsinger | Increases the level of the Elemental Skill by 3 and the maximum level to 15 |
| Sin of Pride | The Electro crit damage of characters with an attack buff from the crowfeather is increased by 60% |
In terms of constellation, Beidou has three different constellations that are important depending on her build. For her support build, the second constellation is very important to maximize her damage, especially in a taser team.
In terms of constellations, Many would argue that Sara does not show as much potential without her sixth constellation. The 60% damage buff to Electro crits is absolutely broken, which makes it very important to have that constellation. Otherwise, the other constellations are fairly minor and the difference between C0 and C5 is fairly insignificant.
While Sara requires some investment to obtain her sixth constellation, the 60% extra damage is well worth the investment, especially since she comes with Raiden in the same banner, which is a great match for her. A taser team with both Raiden Shogun and Sara can clear most content including abyss.
This makes Sara a great character to have and well worth the investment. While she is not a universal character such as Bennett or Swirl characters, she is an amazing support for Electro characters for both damage boost and particle generation.
All image copyrights belong to Mihoyo, Genshin Impact fandom, and Genshin honeyhunterworld.