Electro is the best element when it comes to dealing elemental reactions. With it, you can conduct Overload, Electro-charged, and Superconduct. But Electro can also stand on its own. When breaking enemy shields, there are usually certain elements you have to apply in order to break them. With Electro, you don't have to constantly switch out characters.
There are currently 8 Electro characters in the game. Not all characters are well-rounded, so it's important that you take note of each characters' traits to maximize their damage.
Razor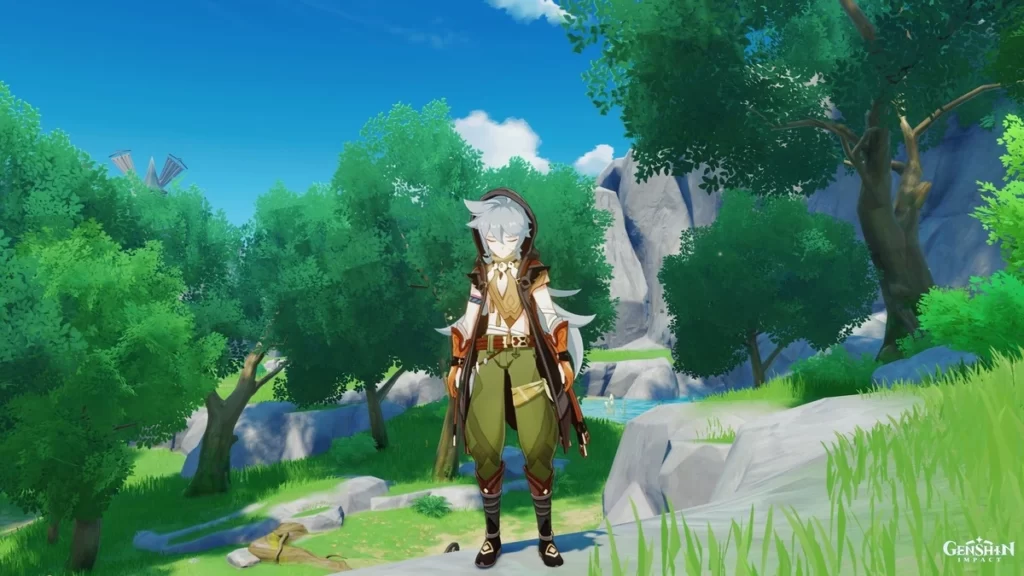 Though I see a lot of players build Razor more as a physical dealer, he can also deal a sufficient amount of Electro DMG on characters. His elemental skill Claw and Thunder does Electro DMG on opponents, and when he scores a hit, he can obtain up to 3 Electro Sigils that increases his ER (Energy Recharge). By holding his skill, all Electro Sigils will be consumed and a lightning storm will deal Electro DMG over a small AoE.
You can apply Electro more easily with his burst Lightning Fang. Razor unleashes a shadowy wolf (like a Jojo stand) that strikes alongside Razor's Normal Attacks, dealing Electro DMG. Razor's ATK speed is increased and makes him immune to Electro-Charged damage. However, Razor can't use Charged Attacks in this state.
Passives
Razor's A1 (Ascension 1) passive decreases the cooldown of his skill by 18%. Additionally, using his burst resets the skill's cooldown. The A4 passive increases Razor's ER by 30% when his Energy is below 50%.
Constellations
Energy can be recharged by collecting Elemental Particles or Orbs. At C1, picking them up will increase Razor's DMG by 10% for 8 seconds. For easier damage application, C4 allows Razor to decrease opponents' DEF by 15% for 7 seconds when holding his elemental skill.
Kujou Sara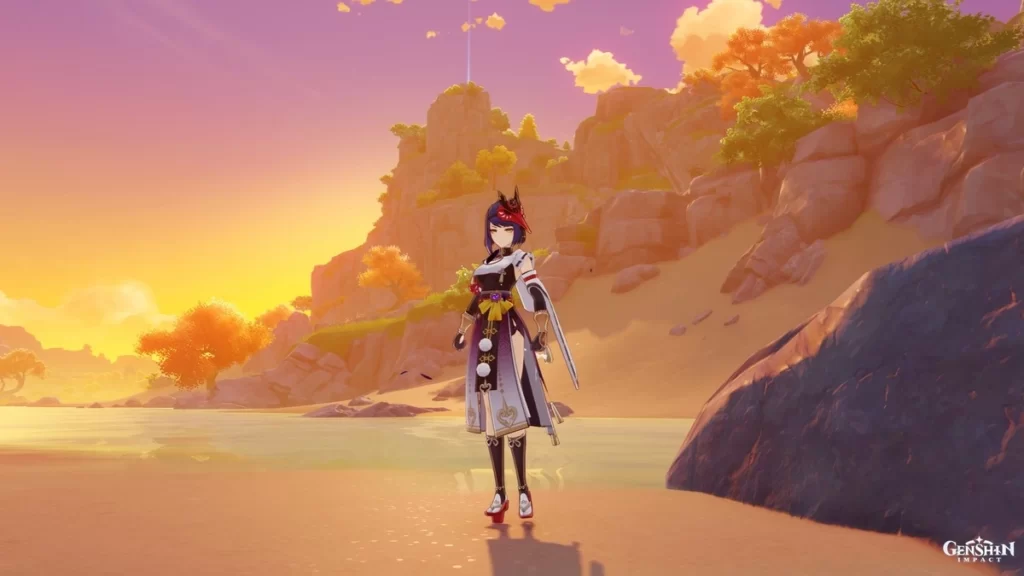 Sara is the general of the Tenryou Commission in Inazuma. She is a four-star bow wielder and a great support, especially for Electro characters like Raiden Shogun. Her elemental skill Tengu Stormcall summons a Crowfeather which when Sara fires a Charged Shot on, immediately deals Electro DMG.
Doing so also increases the ATK of characters within its AoE. This buff scales off her ATK. Meanwhile her burst Subjugation: Koukou Sendou deals AoE Electro DMG and afterwards spreads out 4 Thunderclusters that also deal AoE Electro DMG. Like her skill, it also gives ATK bonus to nearby characters.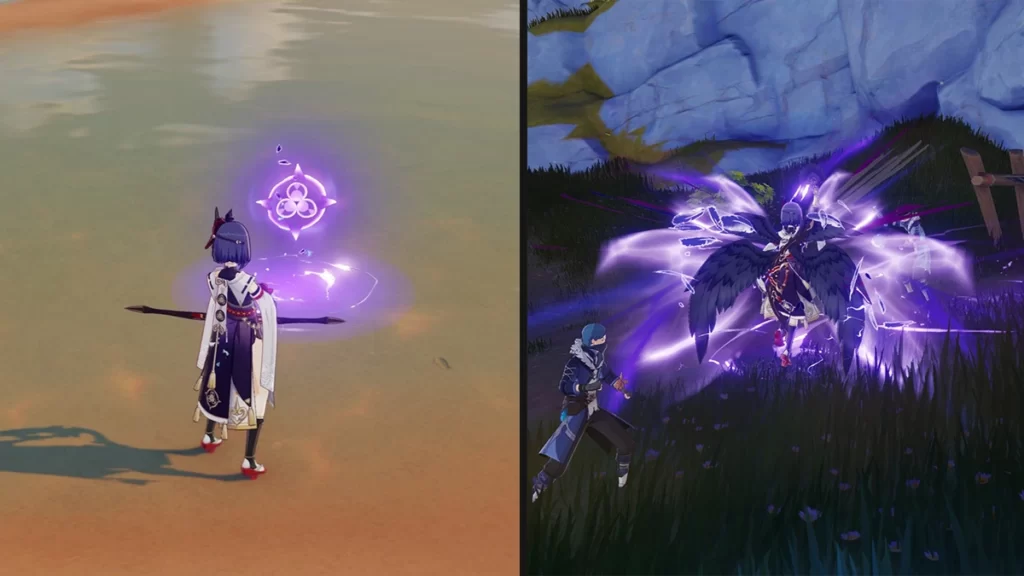 Passives
Sara's A1 passive decreases the charge time of her Aimed Shot by 60% when using her elemental skill. For her utility passive, you may use Sara at Inazuma expeditions as she reduces the time cost by 25%.
Constellations
Sara's burst becomes more viable at C4, wherein the number of Stormclusters she releases in her burst is increased to 6. Sara becomes the best Electro buffer at C6. When an Electro character gets an ATK bonus from Sara's skill or burst, they get a 60% increase in CRIT DMG.
Lisa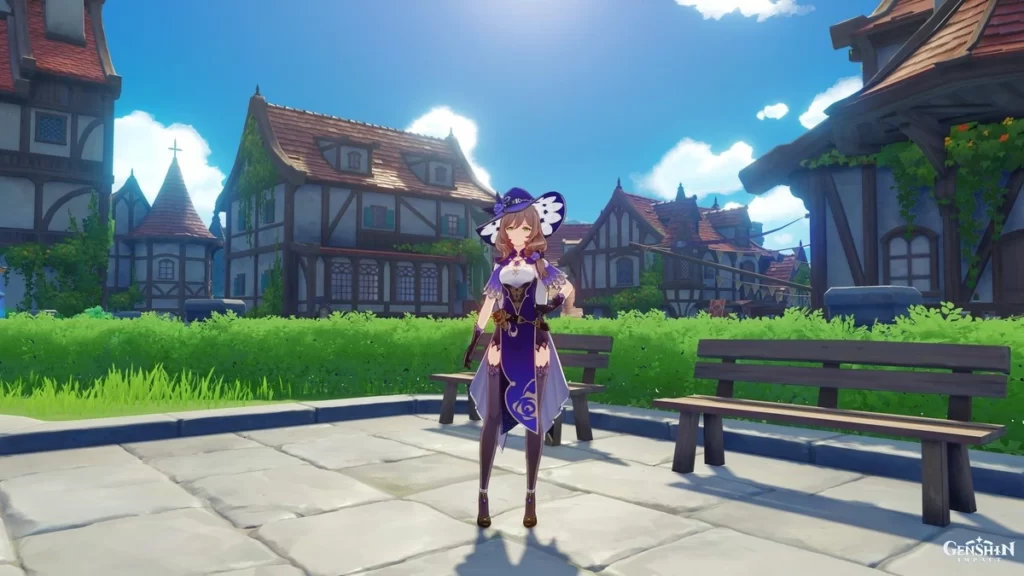 Lisa is a starter character, but her kit isn't. In my opinion I think she is a great Electro dealer as long as you build her right. Well, she is a catalyst user so it definitely is easier. But her elemental skill Violet Arc deals massive Electro DMG, especially when you hold it. When just pressing it, you can stack up to 3 Conductive statuses on opponents. It is advisable though that you stack all 3 statuses first before holding her skill as it deals extra DMG based on the number of Conductive stacks. Lisa's burst Lightning Rose unleashes powerful lightning bolts that deal Electro DMG and knock back enemies within its AoE.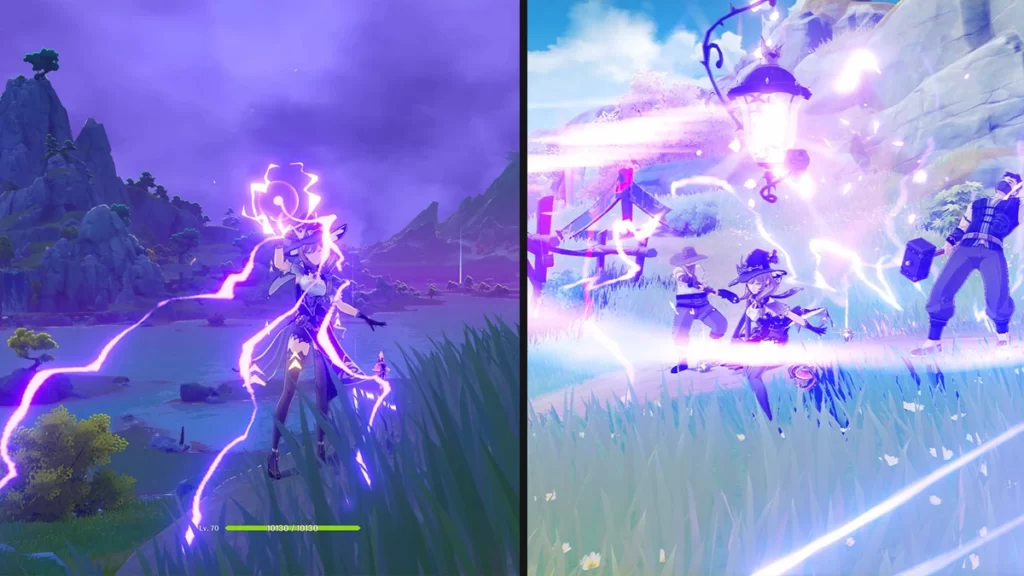 Passives
At A1, Lisa can now also apply the Conductive status to opponents through Charged Attacks. In some damage showcases, Lisa is used for her burst. This is because at A4, opponents hit by her burst have their DEF decreased by 15% for 10 seconds.
Constellations
Every Genshin player knows that it's hard to obtain a starter character's constellation due to the fact that you can only obtain them at standard banners. They don't appear at event banners wherein certain 4-stars can get a rate-up. I got lucky enough to get her up to C4, which increases the number of her burst's lightning bolts by 1-3. C1 Lisa works fine though. She gains 2 Energy for every opponent that gets hit while holding her elemental skill, and up to 10 Energy can be regenerated through this.
Beidou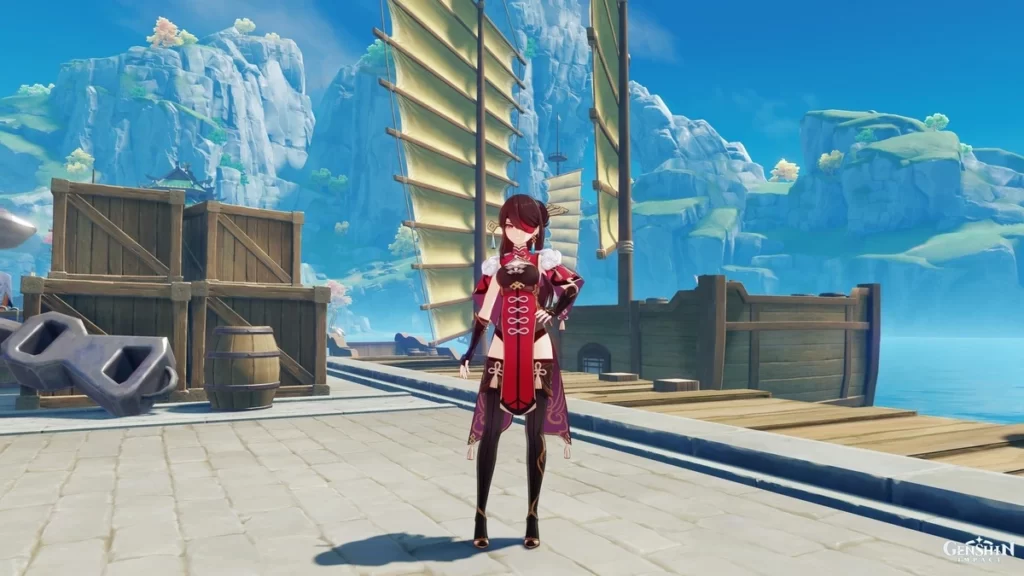 Beidou may be a 4-star, but she is main DPS-worthy. When pressing her elemental skill Tidecaller, Beidou swings her claymore and deals Electro DMG. But most players don't do that, they hold it. Holding the skill allows Beidou to shield herself, and once you release the skill she deals Electro DMG. You can obtain a DMG bonus if you get hit twice while holding the skill. The shield's absorption scales off her max HP. Her burst Stormbreaker deals Electro DMG as well, but when her Normal and Charged Attacks hit, they create a lightning discharge that jumps between enemies. This also deals Electro DMG.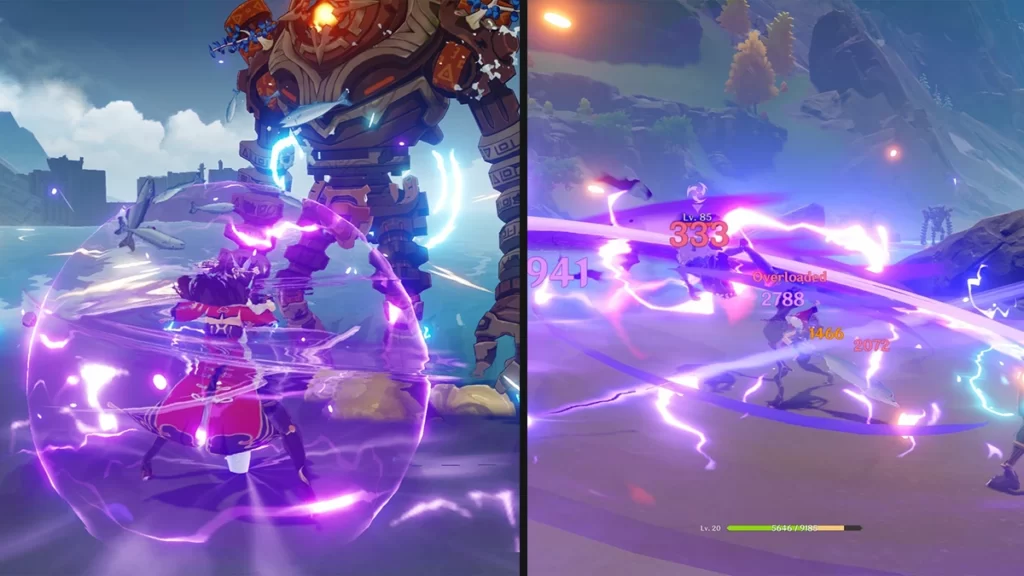 Passives
Beidou's passives are the reason why most players hold her skill instead of just pressing it. By countering with her skill at the exact moment, A1 Beidou receives the maximum DMG bonus. After unleashing her skill with the maximum DMG bonus, A4 increases her Normal and Charged Attacks by 15% as well as the ATK speed.
Constellations
Beidou can shine more through her constellations. C1 Beidou's burst also creates a shield that absorbs up to 16% of her max HP for 15 seconds. This shield absorbs Electro DMG 250% more efficiently than her skill. At C2, her burst's lightning discharge can now jump to 2 more targets.
Fischl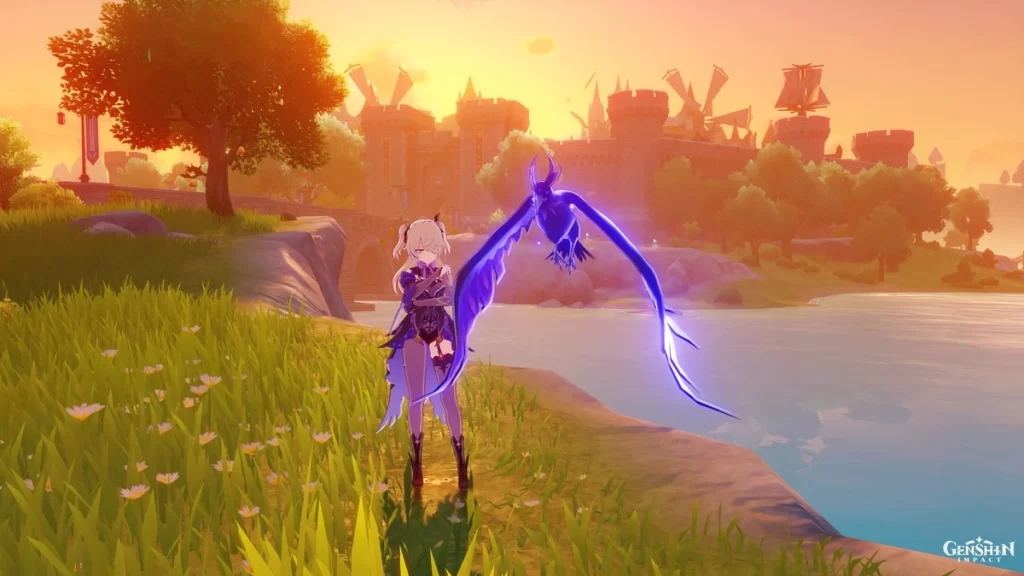 For me, Fischl would have to be the best 4-star Electro character. Her kit is very easy to understand and her ATK scaling is impressive. Though I'd have to say that it is Oz, Fischl's pet raven, that does the most Electro damage. Fischl's elemental skill Nightrider allows her to summon Oz, who deals Electro DMG in a small AoE even when Fischl is off field.
In her burst Midnight Phantasmagoria, she takes over Oz's winged form and flies for a few seconds, dealing more Electro DMG along the way. Once this form ends, Oz will be on the field once again attacking.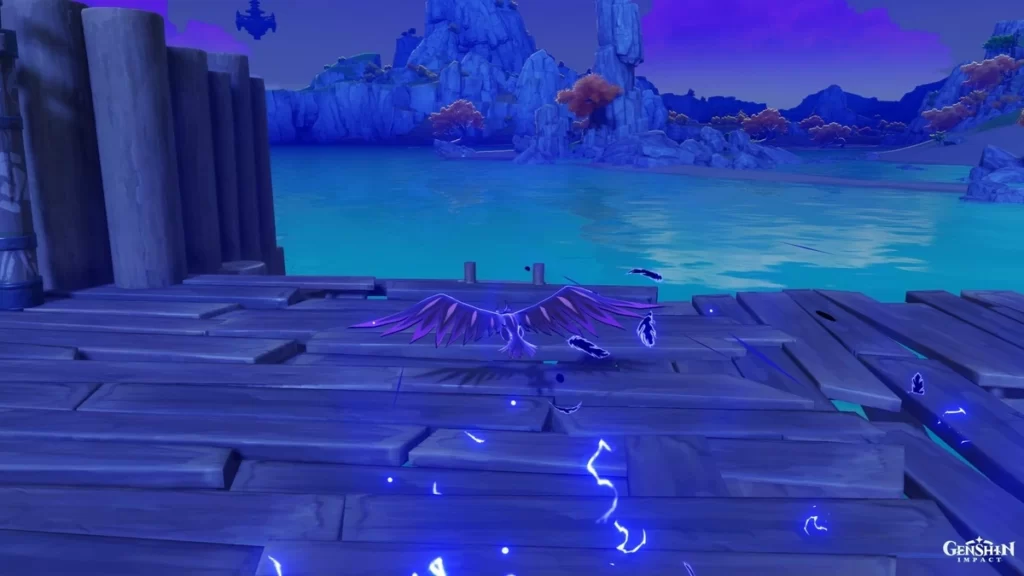 Passives
Not many people know about Fischl's A1 passive, wherein she can hit Oz with a fully aimed Charged Shot. Doing so will cause Oz to deal AoE Electro DMG equal to 152.7% of the arrow's DMG. At A4, if any of your characters trigger an Electro reaction while Oz is on the field, opponents will be struck with Thundering Retribution, dealing Electro DMG equal to 80% of Fischl's ATK.
Constellations
Fischl can actually heal herself at C4. After using her burst, Fischl regenerates 20% of her HP. Her burst damage also deals additional 222% of her ATK as Electro DMG to nearby opponents. But C1 Fischl is already a good bonus. When Fischl does a Normal Attack, Oz also fires a joint attack even when he isn't on the field. This DMG is equal to 22% of Fischl's ATK.
Yae Miko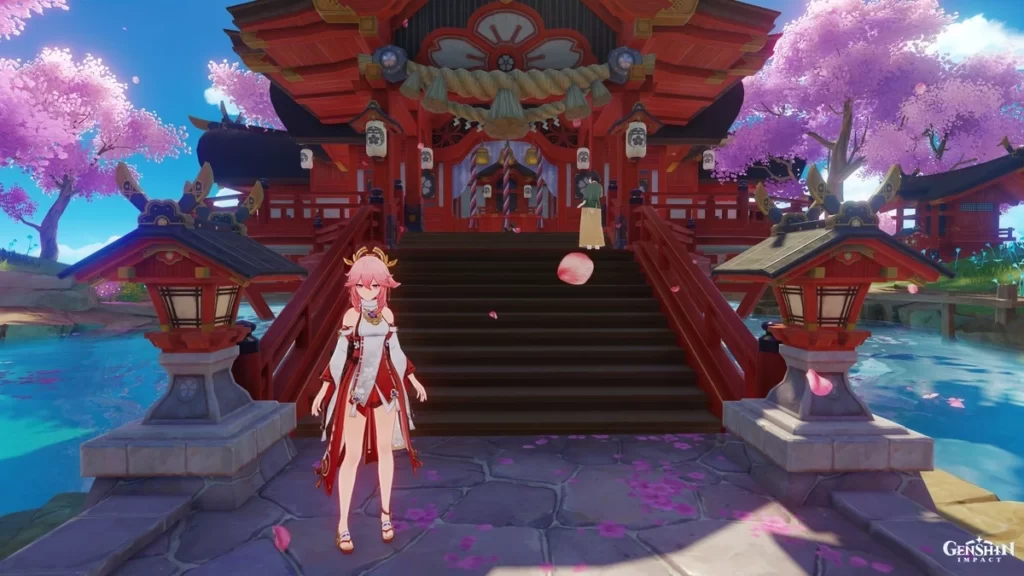 The newest 5-star Electro character in the game is Yae Miko, and a lot of fans have been waiting and farming for her ever since she was introduced in the 1.5 livestream. Yae is a catalyst user and a great off field support. Her elemental skill Yakan Evocation: Sesshou Sakura allows her to move swiftly and leave Electro totems that periodically strike nearby opponents, dealing Electro DMG.
Yae can leave up to 3 totems. The more totems there are on the field, the greater the damage. In the meantime, her burst Great Secret Art: Tenko Kenshin summons a big lightning strike that deals AoE Electro DMG. By using her burst, Yae transforms the nearby totems into Tenko Thunderbolts that also deal AoE Electro DMG.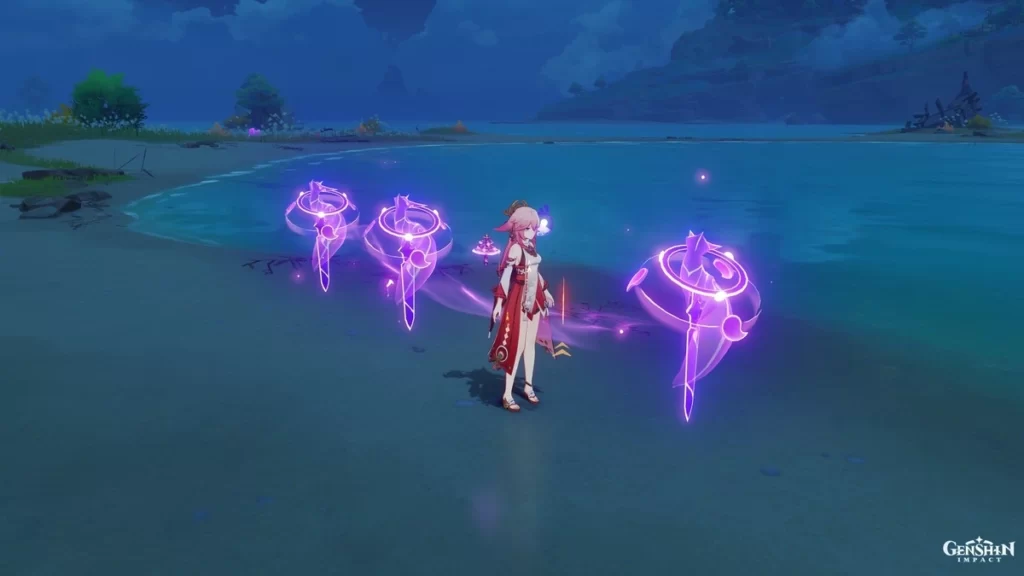 Passives
When Yae uses her burst at A1, each destroyed totem resets the cooldown for 1 charge of her elemental skill. For A4, you might want to build up some EM (Elemental Mastery). Every point of Yae's EM will increase her elemental skill DMG by 0.15%.
Constellations
Yae's Electro totems are buffed at C2, wherein they now start at Level 2. Their max level is now Level 4, and their attack range is increased by 60%. She also becomes a better support for Electro characters at C4. When the lightning of Yae's totems hits an opponent, all nearby party members will get a 20% increase in their Electro DMG Bonus for 5 seconds.
Keqing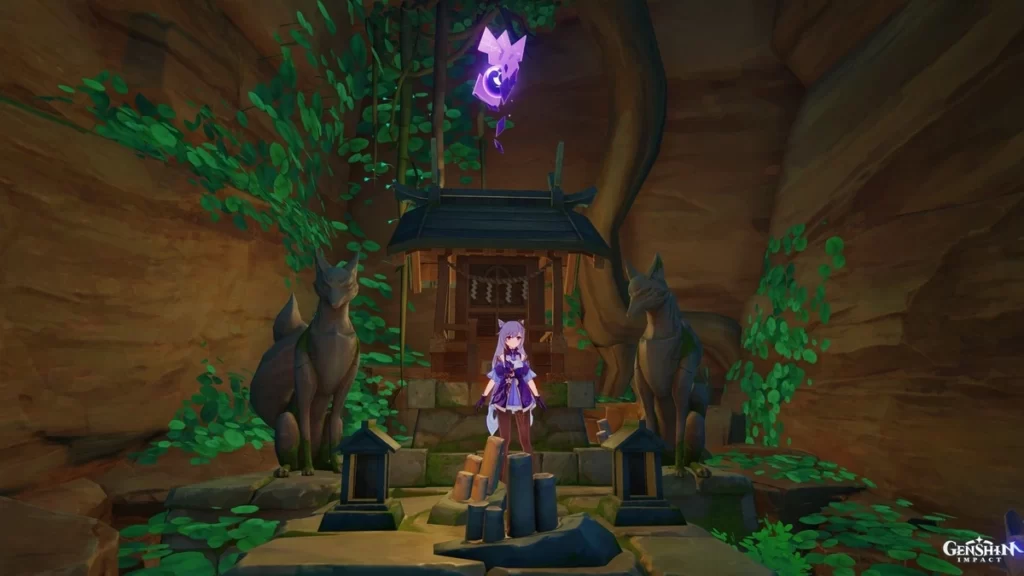 Keqing is a standard banner 5-star character, so you might lose your 50/50 to her. But you'll still feel like a winner because Keqing is an amazing main DPS. Even though she's a sword user, it's easy to apply Electro on enemies because of her skill Stellar Restoration.
This skill lets Keqing hurl a Lightning Stiletto that deals Electro DMG to a small AoE. She leaves a Stiletto mark, so when you use the skill again, she will blink to where the mark is and unleash a slash that deals AoE Electro DMG. You can also hold the skill to adjust the direction in which the Stilleto will be thrown. A lot of players usually use this skill for getting to hard-to-climb spots.
In her burst Starward Sword, Keqing clones herself simultaneously, dealing multiple Electro DMG. Her final attack will then deal massive AoE Electro DMG.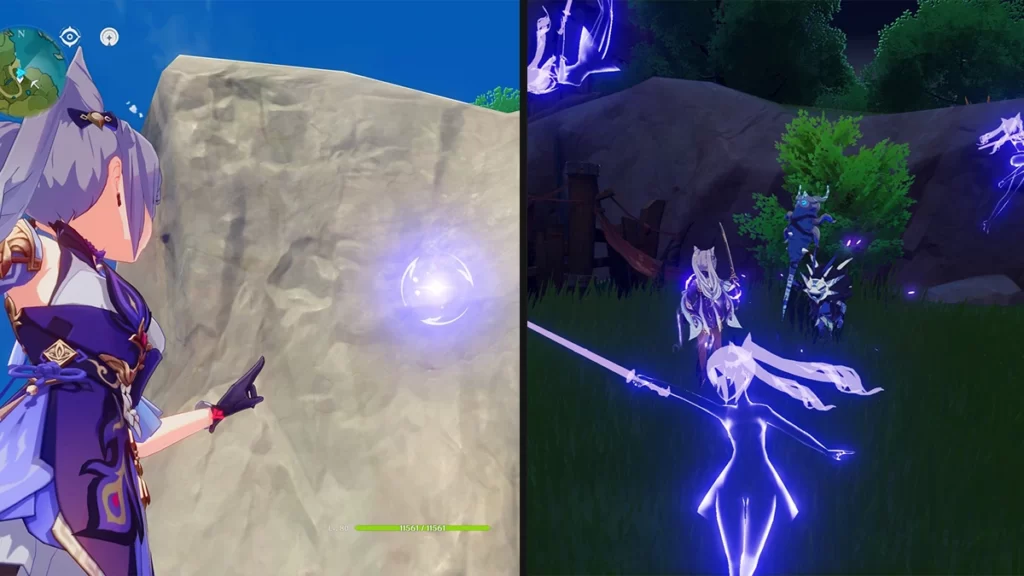 Passives
Keqing can only infuse her sword with Electro at A1, after recasting her elemental skill while a Lightning Stiletto is present. This infusion lasts for 5 seconds. At A4, Keqing's CRIT rate and ER is increased by 15% for 8 seconds whenever she uses her burst.
Constellations
Keqing is already strong at C0, and most of her constellations are not that important due to the fact that Electro-related reactions are lackluster compared to other elements' reactions. A lot of players have been asking Mihoyo to buff Electro for a long time already. The most recommended constellations that would really buff Keqing would have to be C3 and C5. These constellations increase the level of her burst and skill respectively by 3.
Raiden Shogun
Yes, you guessed it. The best Electro character is Raiden Shogun, the Electro archon herself. Raiden is so far the best Electro support and battery for all characters. She grants nearby party members an Eye of Stormy Judgement through her elemental skill Transcendence: Baleful Omen. When characters who possess an eye deal DMG to enemies, the Eye releases a coordinated attack every 0.9 seconds, dealing AoE Electro DMG in their position. Attacks that you don't control deal 20% of the normal DMG. The Eye also increases the characters' burst DMG based on the Energy cost of their burst during the Eye's duration.
Raiden deals AoE Electro DMG in her burst Secret Art: Musou Shinsetsu. In this state, her polearm also temporarily transforms into a tachi sword, infusing all her Attacks with Electro DMG. Her Normal, Charged and Plunging Attacks will be considered Elemental Burst DMG. When she hits opponents with her tachi, she regenerates 1 Energy for all characters once every 1 second. This can be triggered 5 times throughout the skill's duration. Another thing to take note is that when characters except Raiden use their burst, Raiden will build up to 60 Resolve stacks based on the Energy cost of these bursts. These stacks increase her burst DMG.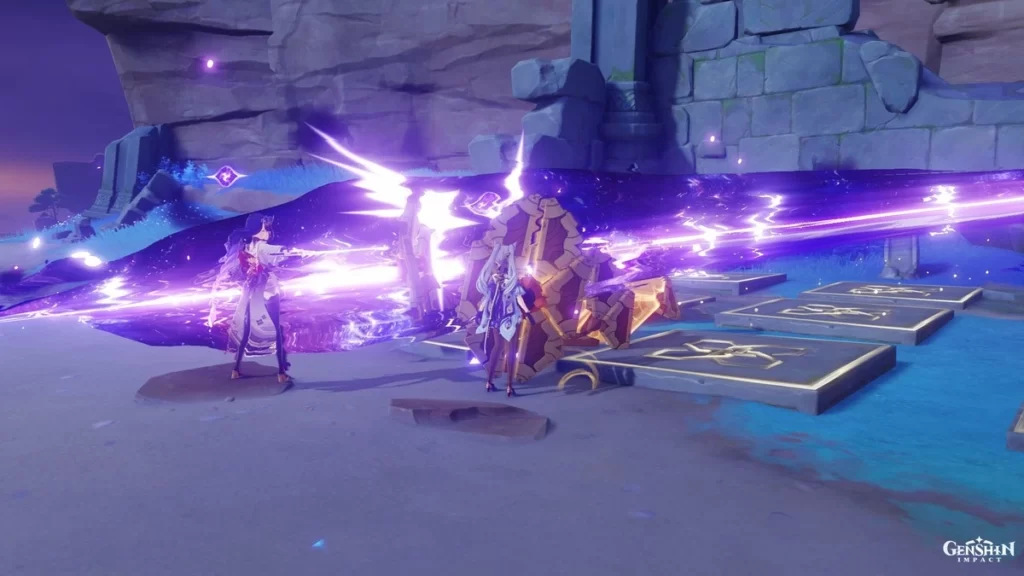 Passives
It is very important that you use a lot of ER artifacts on Raiden. Her A4 passive states that each 1% above 100% of her ER will grant Raiden 0.6% greater Energy restoration from her burst, plus 0.4% Electro DMG Bonus. And at A1, when characters gain an Elemental Particle or Orb, Raiden gains 2 Resolve stacks. This can occur once every 3 seconds.
Constellations
C1 Raiden can obtain Resolve stacks faster. When Electro characters use their burst, the Resolve gained is increased by 80%. If the character isn't Electro, it is increased by 20%. Meanwhile C2 buffs Raiden's burst as their attacks ignore 60% of opponents' DEF.
---
To summarize, Electro characters are great for triggering elemental reactions and breaking shields. Because the latest region in the game is Inazuma, the land ruled over by the Electro archon, players are expecting more buffs for the element and perhaps more Electro characters in the way.