When it comes to collecting name cards, some are a little more harder to obtain than the others. If it's not maxing out your friendship level with one character, it's completing quests that are based on luck and determination.
If you're an avid collector of name cards, there's no doubt that the "Achievement: Snowy Land" is a pain to obtain because of RNG. But do not fret, this guide will help you achieve it in no time.
You can obtain this name card by completing two achievements in the "Snezhnaya Does Not Believe in Tears: Series I." These two achievements are:
Perfectionist – Complete all of Tsarevich's commissions flawlessly in "Reliable Helper."
Telling It How It Is – Gather intelligence concerning Snezhnaya in "Tales of Winter."
By default, your commissions are random and are set in any region, so to increase your chances of obtaining these quests, make sure to set your preferred region to Mondstadt as both commissions can only be found in this region. To do so, access the Adventurer's Guide (the handbook icon) and navigate to the Commissions tab. Select the Mondstadt region from the drop-down menu on the upper right corner.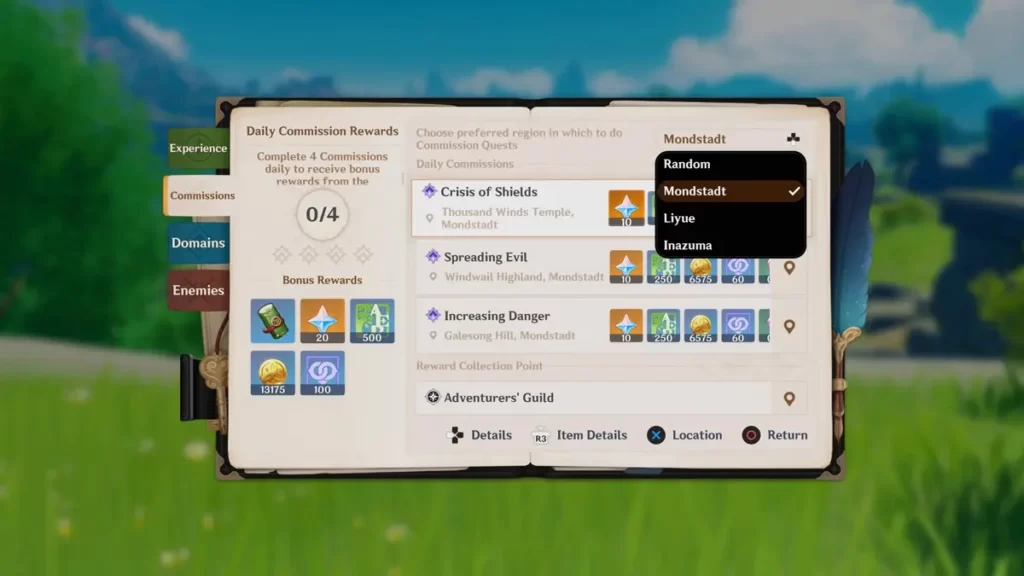 How to Get the "Perfectionist" Achievement
This quest can be obtained through the commission "Reliable Helper".
1. Talk to Tsarevich at Windwail Highland. He will let you choose any of the three locations:
Foot of the mountains
Mountainside
Mountaintop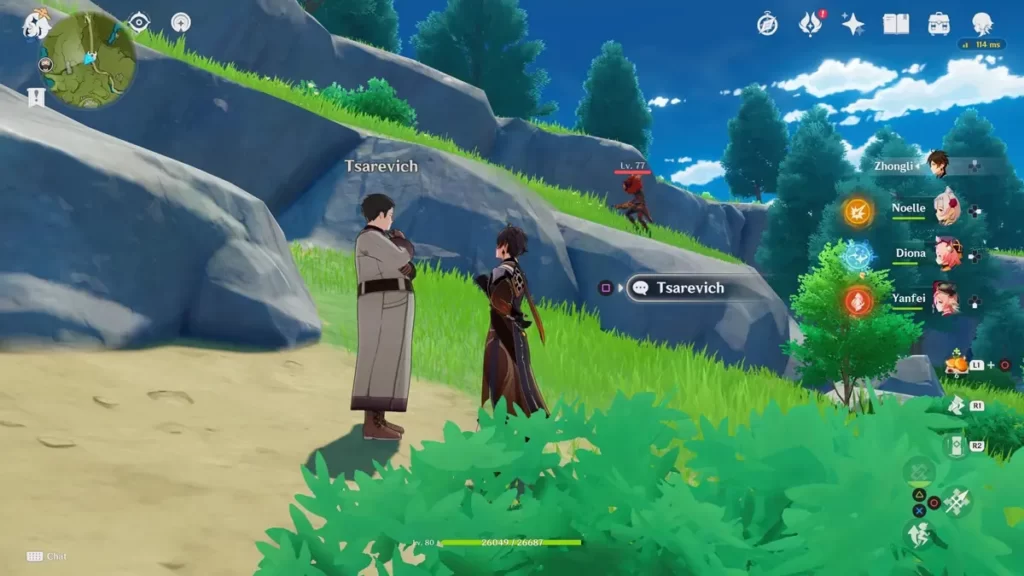 !! Make sure to take note of what locations you have already done to avoid repetition. To get the achievement, you have to complete ALL the locations.
2. Defeat the hilichurls in each location. There are specific challenges per location that you have to follow:
Mountaintop (easiest) – You have to kill the enemies in this order:

The big mitachurl with the blazing axe
The big mitachurl with the wooden shield, and lastly
The small samachurl
The enemies are far away from each other, so it'll be easy to complete this quest as long as you remember the order.
Mountainside – You must not destroy any crate or barrel within the vicinity. You can do this by luring the enemies away from the crates and killing them afterward. It is also best to avoid bringing characters that deal AoE damage such as Albedo, Venti, Sucrose, or Ganyu.
Foot of the mountains (hardest) – You have 1 minute to finish this whole quest. This includes running to the location, killing the enemies and going back to Tsarevich. Here are some few tips to make sure you don't waste this rare quest:
1. Before starting the commission, kill all enemies that will get in the way. There'll be hilichurls and a dendro samachurl in the road, as well as thorny vines which you can get rid of using Pyro.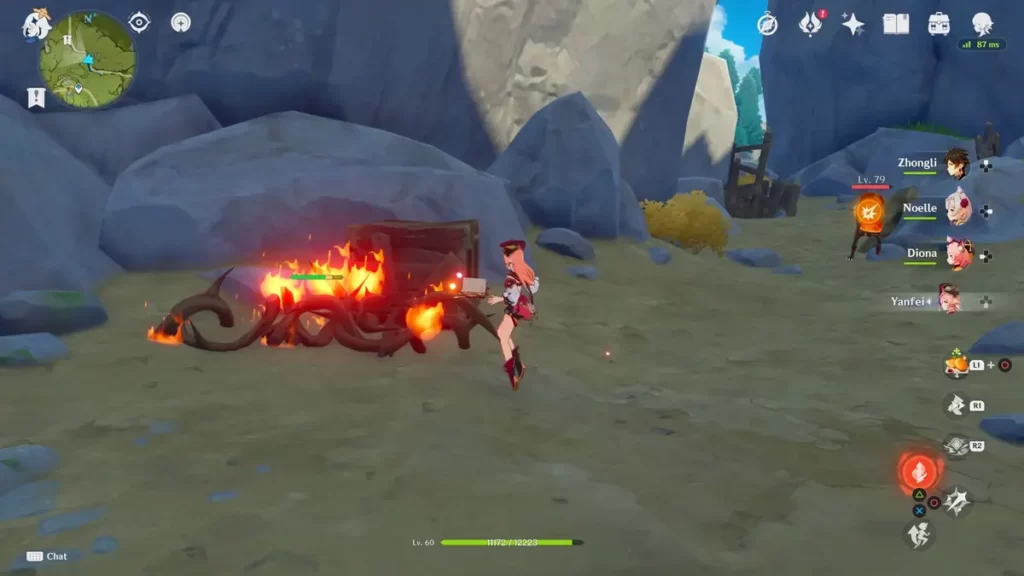 2. Make sure all the characters in your party have fully charged elemental bursts. You can charge their bursts by killing enemies and applying elemental or physical damage.
3. To get to the location faster, you can use characters with unique sprints like Mona and Ayaka. You can also use characters with passives like Rosaria's, which increases movement speed by 10% at night, or Razor's and Kaeya's, which decreases sprinting stamina consumption by 20%. You can also use food buffs that offer the same abilities like the Sticky Honey Roast or Barbatos Ratatouille.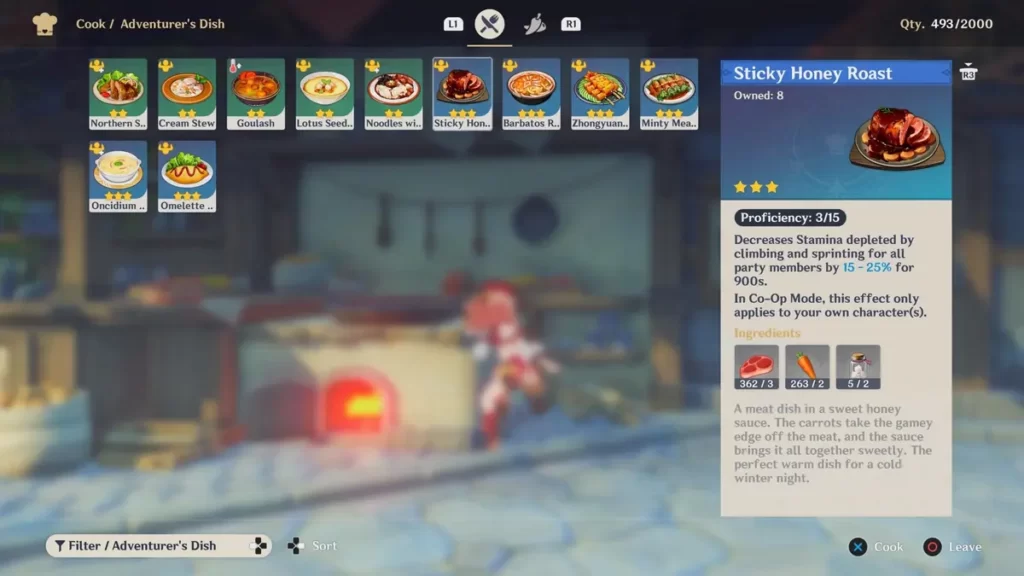 4. For a quick kill, use characters that you have a good build on, or use food buffs to increase damage. The most recommended food is the Adeptus' Temptation, the only 5-star recipe that increases attack and crit rate by a large percent. You can also use potions that increase elemental damage. You may also bring a shield character like Zhongli, Noelle or Diona to avoid getting hit.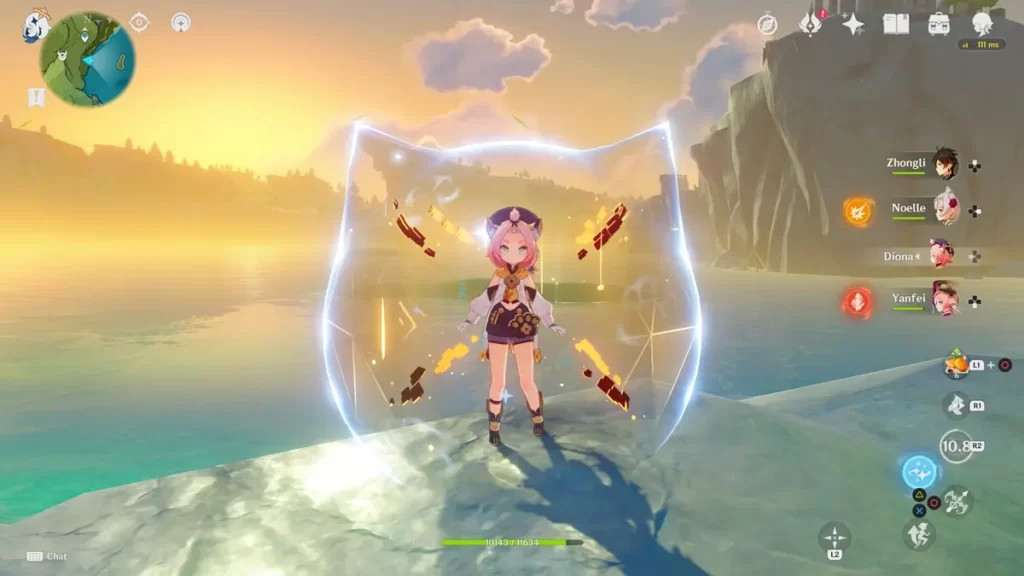 5. If you want a surefire way of getting back to Tsarevich fast, you can place a portable waypoint near Tsarevich's spot. This item can be crafted at the craft table with a cost of 500 Mora. The instructions for this item can be obtained by reaching Reputation Level 6 in Mondstadt.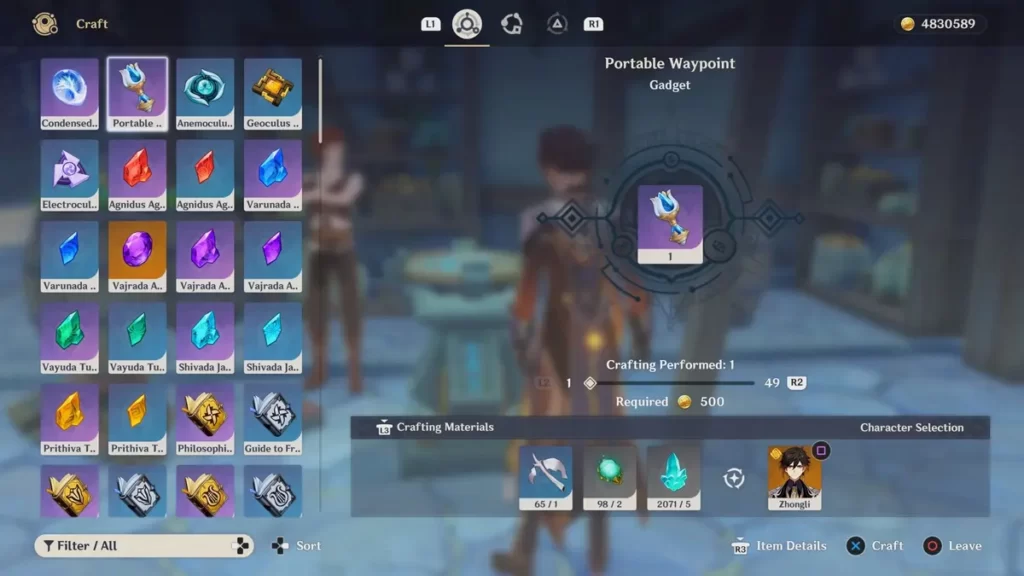 3. Report back to Tsarevich. The task is a success if Tsarevich gives you 5,000 Mora. Otherwise it's a failure if he only gives you 1,000 Mora.
How to Get the "Telling It How it Is" Achievement
This quest can be obtained through the commission "Tales of Winter".
1. Talk to Viktor inside the Favonius Cathedral. You will have three dialogues to choose from: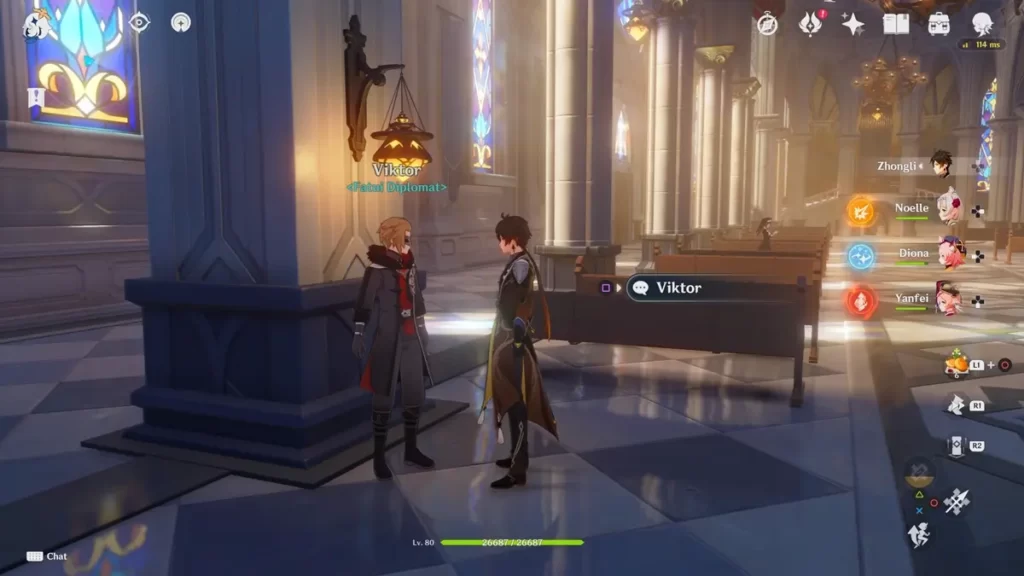 !! You don't have to choose the dialogues in order, but make sure to take note of what dialogue you have already chosen to avoid repetition. To get the achievement, you have to choose ALL dialogues.
2. Go to the designated location. There is no time limit or order of kills in this quest as long as you kill the specific enemy needed to obtain the loot.
Fatui – Mitachurl loot (specifically the Axe Mitachurl)
Delusions – Treasure Hoarder loot (specifically the Crusher with a hammer)
Tsaritsa – Ruin Guard loot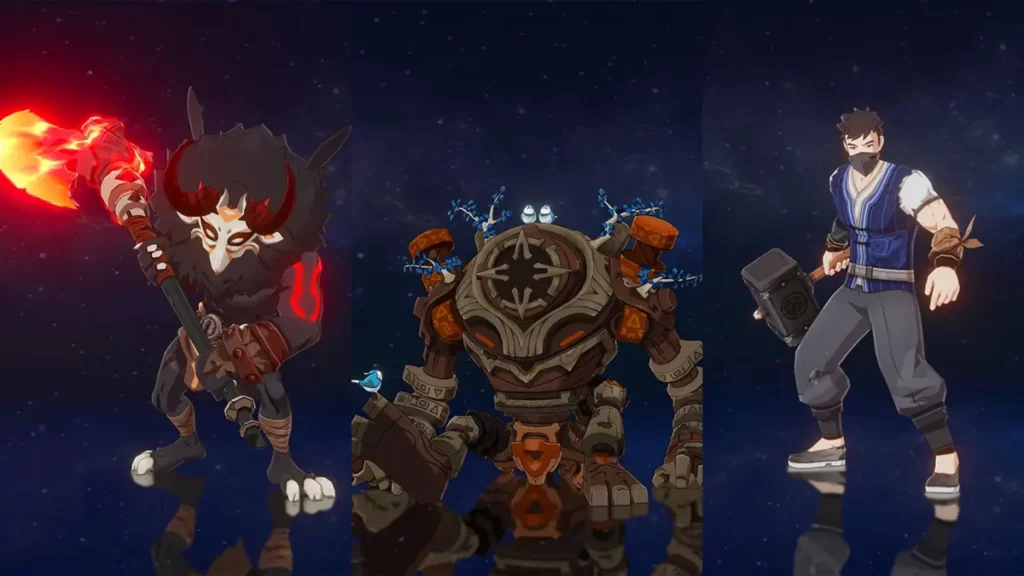 3. Return to Viktor
In exchange of your efforts to remember which location and dialogues you've done, you get this beautiful blue name card of a Snezhnayan mask for you to flex that you've been blessed by the RNGesus. And that's it!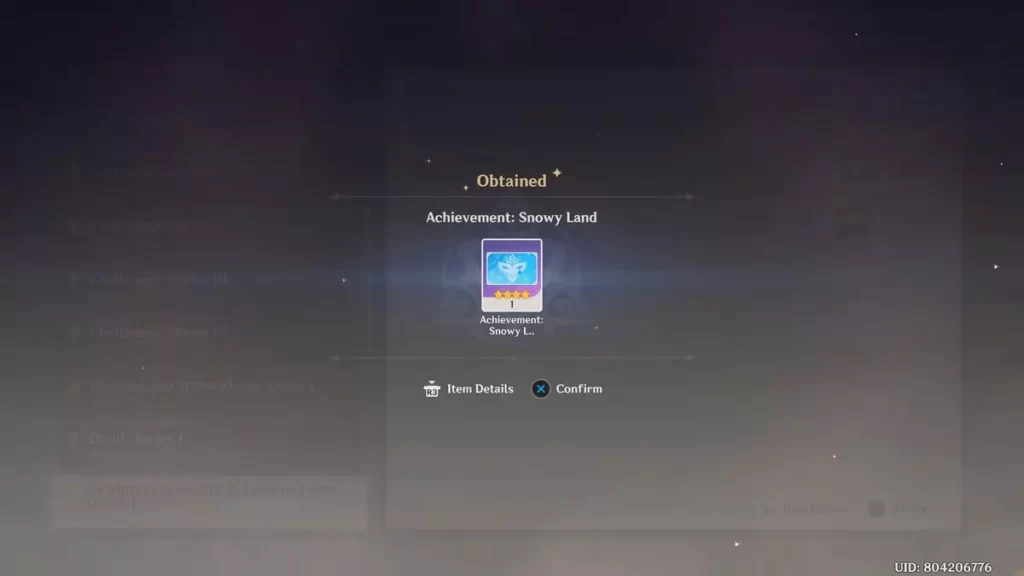 One of the rarest name cards in the game only needs the best of luck, like other days one or high-AR players have never gotten any of the two name cards, so for the love of Godwin, good luck!