After her beautiful melody in the lantern rite, it's hard to resist the urge to build Yun Jin. The Geo polearm user is wonderful in buffing normal attack damage dealers. Moreover, she scales off high defensive stats, which is nice since many characters do not use those artifacts.
This makes Yun Jin great for newer players since she doesn't require many substats. However, it is important to understand how her build works and which characters she works with. Here you can learn how to optimize her build to reach her peak performance!
Skills
Normal Attack: Cloud-Grazing Strike
Yun Jin strikes up to five times and holding the attack lunges and deals damage to enemies along its path. Yun Jin does not use this attack often in rotations, so it is the least priority in leveling up.
Elemental Skill: Opening Flourish
On press, Yun Jin deals Geo damage around her. However, holding the skill starts charging her skill. While she is charging, Yun Jin gains a shield that scales of her maximum HP. When she finishes charging, releases early or if the shield is broken, she deals Geo damage to enemies facing her. There are two charge levels, where the second charge is the full charge.
It is highly recommended to fully charge this skill, mainly to deal more damage and stall for a bit of time to recharge other characters' cooldown. This skill can deal high damage even though Yun Jin is built as a tanky support since it scales with her defense.
Elemental Burst: Cliffbreaker's Banner
Yun Jin deals an AOE Geo damage and grants all allies an offensive buff. For the next 30 normal attack hits or 12 seconds, allies deal extra damage based on Yun Jin's current defense. This skill is the most important in Yun Jin's kit due to its strong increase in their damage while having a low energy cost of 60. This is why it has the highest priority in leveling up.
There are two important things to note: First, while the buff lasts for 30 normal attack hits, AOE normal attacks do not count as one hit. For example, if a normal attack hits four enemies, it will count as four hits. The second thing to note is that this skill will buff based on her current defense, which means that if she loses defense during the hits, the buff damage will be reduced accordingly.
Passive: True to Oneself
If Yin Jin uses her Elemental Skill exactly when an enemy attack reaches her, that Skill will deal the full charge damage.
2nd Passive: Breaking Conventions
The offensive buff gained through Yun Jin's Elemental Burst will gain an extra damage of 2.5%, 5%, 7.5%, or 11.5% based on the number of elements in her team, being 1, 2, 3, or 4 respectively. Thus, it is recommended not to have duplicate elements in the team comp she is in.
Weapons
Favonius Lance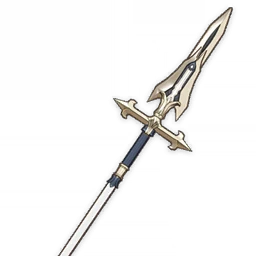 Unfortunately, there isn't a perfect weapon for Yun Jin. This is mainly since she scales off defensive stats, and up till now, none of the polearms contains a defense secondary stat. Thus, the main focus of her weapons will be energy recharge to spam the Burst as fast as possible. This is why Favonius lance is great due to its energy recharge along with particle generation when Yun Jin crits.
Prototype Starglitter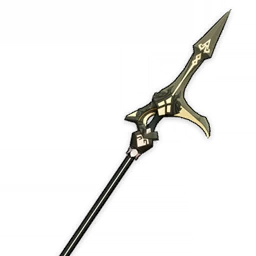 The F2P option, Prototype Starglitter is a forgeable weapon that has energy recharge and buffs normal and charged attacks by 8-16% after using Elemental Skills. This can be useful by making Yun Jin deal some damage since her offensive buff from her Burst applies to each character individually, and this weapon allows Yun Jin to use that buff on herself along with the main DPS.
The Catch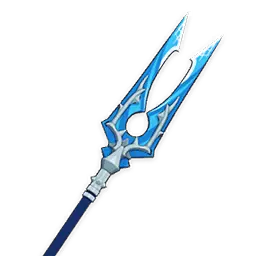 While The catch has the highest energy recharge, it is not much recommended on Yun Jin since she does not benefit much from its passive. Moreover, you can only have one copy of it and it can be used better on other characters. However, it can be a temporary weapon until Favonius or Prototype can be used.
Artifacts
Without a doubt, Husk of Opulent Dreams is the best artifact set for Yun Jin. Its buffs feel like they were made specifically for her since it buffs her defense and Geo damage. The two-piece buff increases defense by 30% and the four-piece buff increases it by a further 24% defense and Geo damage bonus. The four-piece buff can be gained by stacking 4 stacks by dealing Geo damage 4 times.
In case Husk of Opulent Dreams was not available, two other sets can work fine for her, which are Noblesse Oblige or Emblem of Severed Fate if another character in the team is already using Noblesse Oblige. Regardless of which set is chosen, only one stat matters most, which is defense. However, energy recharge is good for spamming the Burst and HP is good for giving a good shield from her Skill.
Build: Husk of Opulent Dreams
Flower
Plume
Sands
Goblet
Circlet
Substats
1. HP
1. ATK
1. DEF %
1. DEF %
1. DEF %
1. Elemental

Recharge


2. HP %
Also Read: Best Settings For Genshin Impact: Get The Highest Performance And Graphics.
Build: Noblesse Oblige or Emblem of Severed Fate
Flower
Plume
Sands
Goblet
Circlet
Substats
1. HP
1. ATK
1. DEF %
1. DEF %
1. DEF %
1. Elemental

Recharge


2. HP %
Team Comps
In terms of team comps, Yun Jin has one specialty only. While she can be used as a sub DPS, her scaling does not make it reasonable to use her in that comp. The team comps will consist of a normal attacker, Yun Jin, and two other slots, preferably all different elements to take advantage of Yun Jin's 2nd passive.
Also Read: How to Obtain Snezhnaya Does Not Believe in Tears
Those slots can be placed as one of two depending on what is needed: Either a healer.shielder and another buffer, or a secondary element and an Anemo user to create reactions. However, it is important to note that reactions will not be as useful if the normal attacker does not have an element infusion in their normal attacks.
Yoimiya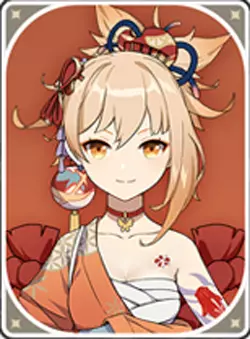 Because of Yoimiya's Elemental Skill, she can perform normal attacks very quickly and efficiently use Yun Jin's offensive buff. Not only that, her comps generally use other elements, which works well with Yun Jin's passive.
Eula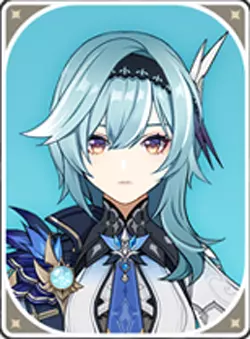 Eula also benefits from Yun Jin's offensive buff. As one of the best normal attack damage dealers, Yun Jin's buff will elevate her damage to another level. Along with her damage buff through the second constellation, the attack speed buff through her sixth constellation can do great in helping her stack Eula's Elemental Burst as well.
Kamisato Ayato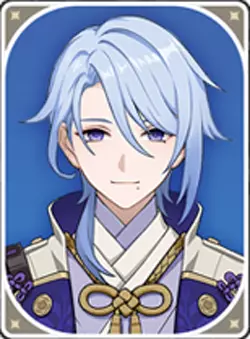 With his Elemental Skill, Ayato can use normal attacks many times quickly. The damage increase from Yun Jin's offensive buff along with her constellations can turn Ayato into a beast. The attack speed buff can also allow him to hit more during his Elemental Skill.
Also Read: Best Ayato Build: Weapons, Artifacts & Team Comps
Kazuha/Venti/Sucrose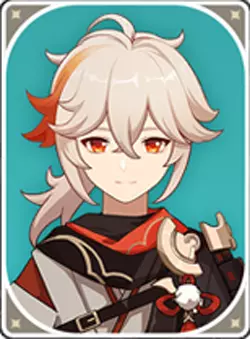 Razor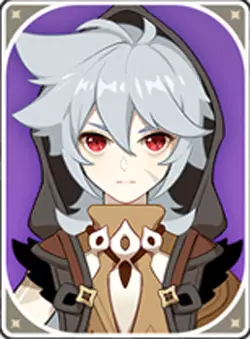 Due to high attack speed through his Elemental Burst along with Yun Jin's buff, Razor is the best character to utilize Yun Jin's offensive buff. He can almost always guarantee hitting 30 times before Yun Jin's Burst expires. Along with her other offensive buffs, Razor can pack a punch while being a four star.
Constellation
| | |
| --- | --- |
| Thespian Gallop | Reduce the cooldown of her Elemental Skill by 18% |
| Myriad Mise-En-Scène | Using her Elemental Burst increases nearby allies' normal attacks damage by 15% for 12 seconds |
| Seafaring General | Increases the level of the Elemental Burst by 3 and the maximum level to 15 |
| Flower and a Fighter | If Yun Jin triggers a Crystallization reaction, she increases her defense by 20% for 12 seconds |
| Famed Throughout the Land | Increases the level of the Elemental Skill by 3 and the maximum level to 15 |
| Decorous Harmony | Characters with the offensive buff from her Elemental Burst gain extra 12% normal attack speed |
In terms of constellations, her second constellation gives Yun Jin extra boost in her supportive capabilities. The normal attacks buff along with her Burst can deal massive damage if built properly. Compared to other constellations, it is the most important one where most of her potential lies.
However, since she is a four-star character, it is not hard to get her to constellation six compared to five-stars characters. The sixth constellation can ensure the 30 hits are used before the timer ends, especially for characters with slow normal attacks like claymore users.
Yun Jin excels in buffing normal attackers in both attack speed and damage. By pairing her with normal attackers, other support, and healers, the team can kill the toughest opponents with a small investments.
Overall, Yun Jin is a wonderful support, especially for newer players. While she is limited to support normal attack damage dealers only, she is very easy to build in comparison to other characters. She does not demand much of stats to perform and she is a wonderful teammate to have.
All image copyrights belong to Mihoyo, Genshin Impact fandom, and Genshin honeyhunterworld.