Kamisato Ayato is a Hydro sword user that is used primarily for dealing Hydro damage. He excels in dealing constant damage due to his Elemental Skill. Moreover, his Elemental Burst both deals Hydro damage and buffs his Elemental Skill.
While his rotation, which is Burst, Skill then normal attacks, is fairly simple. It is important to understand which teammates work with him the best and how to properly build him. Here you can learn how to optimize his build to reach his peak performance!
Skills
Normal Attack: Kamisato Art: Marobashi
Ayato strikes up to five times and holding the attack charges forward and deals a heavy attack. Ayato focuses his damage on his Elemental Skill and Elemental Burst, so it is the least priority in leveling up.
Elemental Skill: Kamisato Art: Kyouka
Ayato dashes backward and leaves a watery illusion, which explodes if there are nearby enemies or if its duration expires. Afterward, Ayato enters into Takimeguri Kanka state, in which his normal attacks become fast Hydro AOE attacks.
During that period, he becomes more resistant to interruptions. Also, when an attack hits an enemy, he will gain a stack that will increase his damage based on his maximum health. This damage bonus ends when the duration of the Elemental Skill expires. The majority of Ayato's kit revolve around his Elemental Skill, making it the highest priority in leveling up.
Elemental Burst: Kamisato Art: Suiyuu
Creates a field that deals Hydro damage to enemies inside it. Moreover, allies inside the field will gain a bonus 11-20% normal attack damage. Using the Elemental Burst before the Elemental Skill will ensure maximum damage in his rotation.
Passive: Kamisato Art: Mine Wo Matoishi Kiyotaki
After using his Elemental Skill, Ayato immediately gains 2 stacks. Moreover, when the watery illusion explodes, he will gain the maximum buff of his stacks.
2nd Passive: Kamisato Art: Michiyuku Hagetsu
Ayato regenerates 2 energy for himself if he is off-field and his energy is less than 40.
Weapons
Haran Geppaku Futsu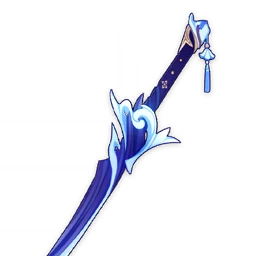 The highest damage output on Ayato so far is by using Haran geppaku futsu. By having two allies use their Elemental Skill, Ayato can use his Elemental Skill to gain 40-80% normal attack damage. Along with its passive, which gives 12-24% elemental damage bonus, Haran geppaku futsu gives 33.1% crit rate. In a proper build, this can make his normal attacks almost guaranteed to crit.
Mistsplitter Reforged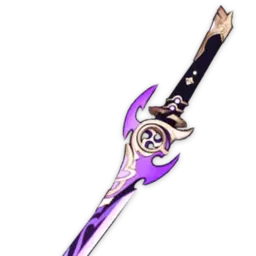 Mistsplitter reforged has the same 12-24% initial bonus elemental damage. Moreover, the 44.1% crit damage place it as a good contender to Haran. However, higher crit rate is needed for more consistent damage. Mistsplitter gives a high elemental damage bonus through its stacks, which is why its damage is comparable to Haran.
Amenoma Kageuchi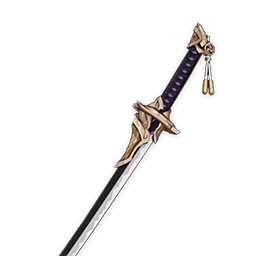 The F2P option, Amenoma kageuchi is a craftable 4* sword that increases the attack%. It can deal decent damage that is not very far from Haran or Mistsplitter. However, its passive that regenerates energy would not activate a lot due to his relatively high cooldown on his Elemental Skill. This means that higher refinement does not affect its damage much on Ayato.
Artifacts
In terms of artifacts, the new set, Echoes of an Offering, was released specifically for Ayato to enhance his normal attacks. Due to his fast attacks, the chances of triggering its effect, which gives the next normal attack 70% bonus damage, become more frequent. Other than that, practically other sets deal very similar damage, which makes building him a bit easier. Of the remaining sets, Heart of Depth deals the most damage.
In terms of substats, the typical atk%, crit rate%, and crit dmg% are always the best. Although HP% and energy recharge are nice to have, HP% is helpful in improving the buff from the stacks, which does not scale better than the typical offensive stats. Meanwhile, energy recharge is not as needed since Ayato hits many times, which generates a lot of particles. Finally, elemental mastery is good if the team comp causes reactions such as Vaporize.
Build: Echoes of an Offering
Flower
Plume
Sands
Goblet
Circlet
Substats
1. HP
1. ATK
1. ATK %
1. Electro DMG Bonus
1. Crit Rate/DMG %
1. Crit Rate %
2. Crit DMG %
3. ATK %
4. Elemental Recharge
5. HP %
6. Elemental Mastery
Also Read: Best Settings For Genshin Impact: Get The Highest Performance And Graphics.
Build: Heart of Depth
Flower
Plume
Sands
Goblet
Circlet
Substats
1. HP
1. ATK
1. ATK %
1. Electro DMG Bonus
1. Crit Rate/DMG %
1. Crit Rate %
2. Crit DMG %
3. ATK %
4. Elemental Recharge
5. HP %
6. Elemental Mastery
Team Comps
In terms of team comps, the best teammates for Ayato are those who can protect him for interruptions, those who can buff him and those who can create elemental reactions.He needs protection from damage and interruptions so that he can use his Elemental Skill to it's full extent. As for buffs, whether attack speed, damage or normal attacks works. Finally, elemental reactions are always a plus, whether to deal extra damage or freeze enemies.
Zhongli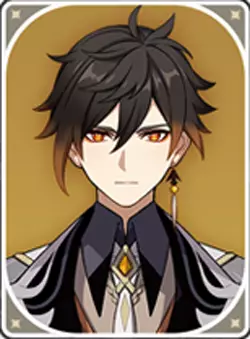 The ultimate shielder for a perfect protection. Zhongli is the best way to protect Ayato while he unleashes his Elemental Skill, since he protects him from both damage and increases his interruption resistance. Not only that, the reduction of physical and elemental resistance from his shield can give some boost to Ayato's damage.
Yun Jin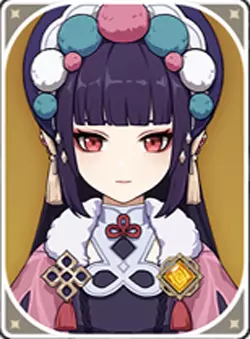 Yun Jin is a great pair to Ayato due to her offensive buff from her Burst. The boost to his normal attacks can be great, especially that she is a low investment character. However, one limitation with her is that she should not be paired with same elements to maximize her passive's effect. However, that is not a must.
Also Read: Best Yun Jin Build: Weapons, Artifacts & Team Comps
Kazuha/Venti/Sucrose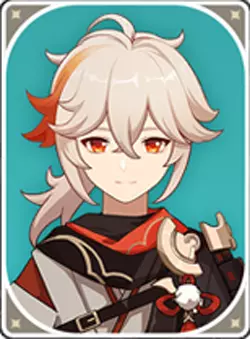 Also Read: Best Kazuha Build: Weapons, Artifacts & Team Comps
Since Ayato applies Hydro in each attack, he can easily apply multiple reactions if another element is constantly applied. Pairing an Anemo user with Ayato and a Pyro user can be great for a vaporize reaction. Another option is pairing them with a Cryo user for a perma freeze comp. It is important to note that Hydro takes priority in swirl absorption, so make sure to absorb Cryo before using Ayato's attacks.
Also Read: Best Venti Build: Weapons, Artifacts & Team Comps
Yae Miko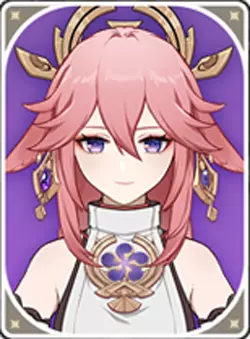 Another viable comp for Ayato is a taser comp where it is focused on Hydro-Electro reaction. Since Ayato will be the main DPS and main character in the field, Yae can pair well with him since she applies Electro damage off-field from her totems. After Ayato finishes his rotation, Yae can finish off with her Burst for optimal damage.
Also Read: Best Yae Miko Build: Weapons, Artifacts & Team Comps
Xiangling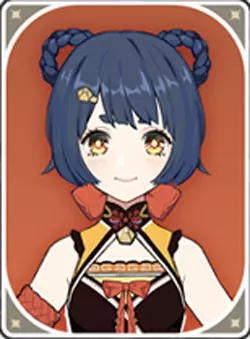 Xiangling is one of the fastest Pyro appliers due to her Burst and Skill. If paired with an Anemo user, both can apply Pyro so quickly to match Ayato's Elemental Skill's speed, which will make each attack from Ayato deal massive damage. Moreover, Guoba's attack buff can also be handy.
Bennett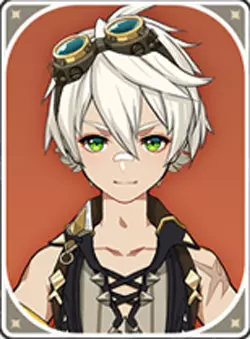 As a universal damage booster and healer, Bennett is always great to have in any team. With Ayato, pairing both of their Bursts can become a massive damage boost for the team, especially Ayato. Moreover, his Pyro element can be infused with swirl for a Vaporize reaction.
Also Read: Best Bennett Build: Weapons, Artifacts & Team Comps
Constellation
Kyouka fuushi
Hits from the normal attacks in his Takimeguri Kanka state deal 40% increased damage to enemies with 50% HP or less.
World source
The maximum number of stacks of his Elemental Skill is increased to 5. Having 3 stacks or more increases his maximum health by 50%
To admire the flowers
Increases the level of the Elemental Skill by 3 and the maximum level to 15
Endless flow
Using the Elemental Burst will increase all nearby party members' attack speed by 15% for 15 seconds
Bansui ichiro
Increases the level of the Elemental Burst by 3 and the maximum level to 15
Boundless origin
If Ayato uses his Elemental Skill, his next normal attacks in his Takimeguri Kanka state will deal 2 extra strikes that each will deal 450% of Ayato's attack as damage.
Those extra strikes are not affected by the Elemental Skill's stack
As a five-star, Ayato does not require constellation to shine as a main DPS. His stats are good enough to sustain without needing to spend more primogems. However, there are two key constellations that hold great potential.
The second constellation increases the maximum number of stacks to 5 and the maximum HP by 50%, which translates to more damage through his Elemental Skill. However, this will require further HP to properly utilize it. The fourth constellation encapsulates enormous potential for Ayato, since the attack speed increases the number of possible hits by his Elemental Skill.
As an investment, Ayato falls into the higher investment due to the fact that his optimal artifact set, Echoes of An Offering, only works on him and a few other characters. However, his damage is well worth the investment.
Overall, Ayato is a great DPS and Hydro damage dealer. His kit is fairly unique in comparison to other characters while being fun to play. While he does require investment in teammates and artifacts, he does not require much in terms of weapons and constellations, making him a great addition to your collection.
All image copyrights belong to Mihoyo, Genshin Impact fandom, and Genshin honeyhunterworld.