Wanderer is an Anemo catalyst who excels as a main DPS using his normal and charged attacks. He can deal both DPS and burst damage, all while floating, which keeps him fairly safe from enemies in comparison to other DPSs. Wanderer has a unique playstyle, as he is the first character to be able to float while fighting.
Wanderer's kit is fairly different from other characters, and his damage significantly drops if his combo is not played properly, such as wasting Kuugoryoku Points or using the Elemental Burst after the Skill. Thus, it is important to understand his kit to maximize his damage output. Here you can learn how to optimize his build to reach his peak performance!
Skills
Normal Attack: Yuuban Meigen
Wanderer attacks up to three times dealing Anemo damage. Holding the attack will consume stamina and cast an AOE Anemo attack. Most builds and comps depend on his other skills, making this skill the least priority in leveling up.
Elemental Skill: Hanega: Song of the Wind
Wanderer deals AOE Anemo damage, leaps and gains "Windfavored" state that allows him to float temporarily. While Wanderer is floating, his normal attacks are converted to Kuugo: Fushoudan while his charged attacks are converted into Kuugo: Toufukai. Both Kuugo: Fushoudan and Kuugo: Toufukai gain increased damage and AOE and Kuugo: Toufukai does not consume stamina.
While Wanderer is floating, his stamina bar is replaced with Kuugoryoku Points bar. Kuugoryoku Points are consumed to keep Wanderer floating while sprinting and increasing height consumes it further. Windfavored expires when the Elemental Skill is pressed again or when Wanderer runs out of Kuugoryoku Points.
Elemental Burst: Kyougen: Five Ceremonial Plays
Wanderer creates a vacuum and kicks it on enemies, dealing AOE Anemo damage. Casting this skill while the Windfavored state is on Wanderer will end it. Thus, it is important to use it only at the end of Windfavored status or while it is on cooldown.
Passive: Jade-Claimed Flower
If the AOE Anemo damage from activating the Elemental Skill interacts with Hydro, Pyro, Cryo or Electro, Wanderer gains the following buffs while Windflavored is active from the same Elemental Skill activation:
Cryo: Increase Crit rate by 20%
Pyro: Increase attack by 30%
Hydro: Maximum Kuugoryoku Points is increased by 20 points
Electro: restore 0.8 energy when normal and charged attacks hit an enemy (0.2-second cooldown)
2nd Passive: Gales of Reverie
During Windfavored state if Wander hits an enemy with Kuugo: Fushoudan or Kuugo: Toufukai, there is a 16% chance to gain Descent buff. If it does not, the next Fushoudan or Toufukai will have an increased 12% chance to gain that buff, and this effect can stack. Gaining the Descent state will reset the chance to 16%.
If the Wanderer dashes while floating through the Windfavored state and has Descent state, the dash does not consume Kuugoryoku Points and fires four arrows that deal Anemo damage that scales with 35% of his attack.
Weapons
Tulay­tullah's Remem­brance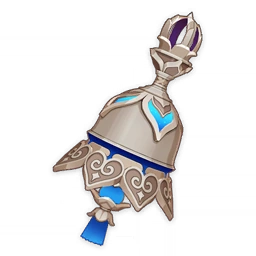 Tulay­tullah's Remem­brance is currently the best weapon on Wanderer as it is tailored to his kit. Other than the 44.1% crit damage from its second stat, it provides 10-20% normal attack speed. Moreover, activating the Elemental Skill increases normal attack damage by 4.8-9.6% every second for 14 seconds. Moreover, when normal attacks hit enemies, it increases damage by 9.6-19.2%, which can stack up to 48-96% total.
Kagura's Verity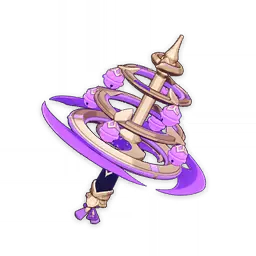 Kagura's Verity is a great alternative due to its high base damage and crit damage buff of 66.2% from its second stat, which is higher than Tulay­tullah's Remem­brance. However, its passive is underutilized as it is almost impossible to fully achieve three stacks efficiently before they expire.
Dodoco Tales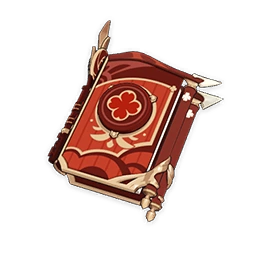 Dodoco Tales is the best F2P weapon on Wanderer, as it offers great attack and charged attack damage boost through its passive. Not only that, its second stat increases his attack by 55.1%. While Widsith is great on him as well, it does not have the damage consistency of Dodoco Tales.
Artifacts
In terms of Artifacts, there are two sets that work on him for the time being. The first set is Desert Pavilion Chronicle, and it is currently the best artifact set as it is designed around Wanderer's kit. Other than the 15% Anemo damage bonus, hitting an opponent with a charged attack increases normal, charged, and plunging attacks' damage by 40% and normal attack speed by 10% for 15 seconds. As Wanderer's main damage comes from his normal and charged attacks, his set suits him perfectly.
Meanwhile, a second set that works well with him is Viridescent Venerer, as it also provides a 15% Anemo damage bonus. It also increases Swirl damage by 60% and reduces the Elemental resistance of the element swirled by 40% for 10 seconds. However, this set only works on reaction teams and requires a good amount of elemental mastery to work properly.
A third option is mixing and matching between two pieces of Anemo damage bonus and two pieces of 18% attack bonus, such as Gladiator's Finale. As for substats, the main focus is atk%, crit rate, and crit damage. His Burst's cost is fairly average so he does not require much energy recharge. However, elemental mastery is important if used in a reaction team.
Build: Desert Pavilion Chronicle
Flower
Plume
Sands
Goblet
Circlet
Substats
1. HP
1. ATK
1. ATK %
1. Anemo DMG %
1. Crit Rate %/ Crit DMG %
1. Crit Rate %
2. Crit DMG %
3. ATK %
Also Read: Best Settings For Genshin Impact: Get The Highest Performance And Graphics.
Build: Viridescent Venerer
Flower
Plume
Sands
Goblet
Circlet
Substats
1. HP
1. ATK
1. ATK % or Elemental Mastery
1. Anemo DMG %
1. Crit Rate %/Crit DMG %
1. Elemental Mastery
2. Crit Rate %
3. Crit DMG %
4. ATK %
Team Comps
When it comes to team comps, Wanderer has two playstyles and his teammates depend on which one. Wanderer can be used in an Anemo DPS comp or an elemental reaction comp. As an Anemo DPS, his team comp revolves around him using normal and charged attacks while his teammates buff and shield him. In this comp, Faruzan is extremely beneficial as she increases his damage potential significantly while activating Anemo resonance and generating particles for him.
Meanwhile, in a reaction team, Wanderer will still use his normal and charged attacks, but his teammates will apply elements either off-field or through her normal attacks. This comp can include Vaporize, Electro taser, Permafreeze, or Hyperbloom. The last spot can go to a shielder or a second Anemo user for resonance and particle generation.
Faruzan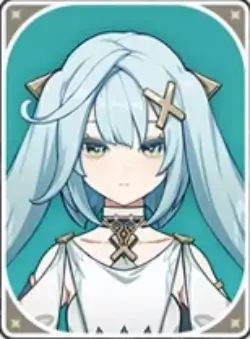 Faruzan is one of the best supports, if not the best support, for Wanderer. This is due to her Burst increasing his Anemo damage and reducing the Anemo resistance of enemies. Not only that, her sixth constellation increases Anemo crit damage by 40%, making her an amazing pair with any Anemo DPS, which includes Wanderer.
Yelan/Xingqiu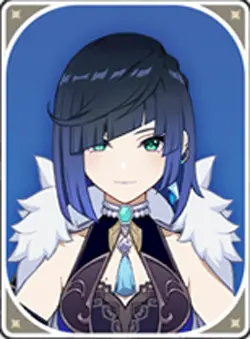 Also Read: Best Yelan Build: Weapons, Artifacts & Team Comps
Yelan and Xingqiu are amazing supports for Wanderer's reaction team, as they can be used in many reactions. Whether in Vaporize, Hyperbloom, Taser, or Permafreeze comp, their Hydro application is extremely strong and frequent that they can be considered almost essential in those teams. In choosing between them, Yelan is stronger in dealing more damage, while Xingqiu is better in terms of utility and defense.
Also Read: Best Xingqiu Build: Weapons, Artifacts & Team Comps
Beidou/Fischl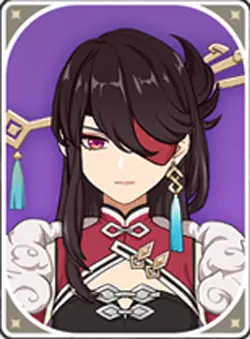 In a Wanderer reaction team, Beidou and Fischl are amazing Electro appliers as they apply Electro while being off-field while Wanderer deals damage on-field. There is a tradeoff between Beidou and Fischl, where Beidou provides a shield through her Burst, while Fischl's overall damage is higher.
Also Read: Best Beidou Build: Weapons, Artifacts & Team Comps
Xiangling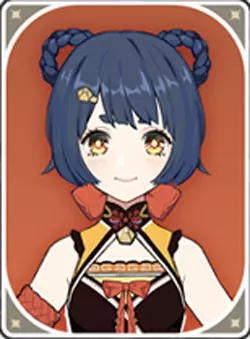 Xiangling is a great sub-DPS for Wanderer, as her Burst deals massive damage around Wanderer. Especially if she is paired with Yelan or Xingqiu, the three of them can create a wonderful reaction team. An interesting interaction is that while Wanderer is floating, Xiangling's Burst remains on floor level, which makes her Burst synergize well with his Elemental Skill. Meanwhile, Guoba can provide an attack boost when he expires as well.
Bennet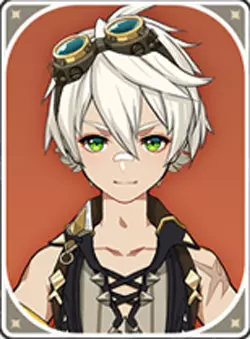 As Wanderer's damage scales a lot with his attack, Bennett's Burst can be a wonderful support as it increases both Wanderer's attack and health. Moreover, The Pyro application can be beneficial in a reaction team. However, his Burst restricts Wanderer's movement as Bennett's attack buff only applies while Wanderer is inside it.
Also Read: Best Bennett Build: Weapons, Artifacts & Team Comps
Zhongli/Diona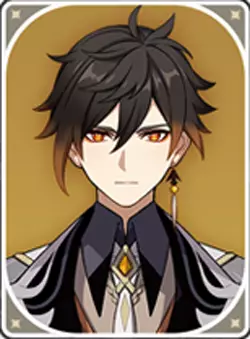 Wanderer falls within the squishy characters as he is easier to kill. Thus, a decent shielder is recommended to keep him attacking without interruption while staying healthy. Zhongli provides the benefit of resistance shred through his kit, while his shield is stronger than Diona. However, Diona can heal through her Burst, 20% crit rate through Wanderer's passive and elemental mastery if she is C6.
Also Read: Best Diona Build: Weapons, Artifacts & Team Comps
Constellation
Shoban: Ostentatious Plumage
Increase the attack speed of Kuugo: Fushoudan and Kuugo: Toufukai by 10% while Wanderer is in Windfavored state
Niban: Moonlit Isle Amidst White Waves
For each point of Kuugoryoku Points consumed during Windfavored, the Elemental Burst gains 4% increased damage up to 200%
Sanban: Moonflower Kusemai
Increases the level of the Elemental Burst by 3 and the maximum level to 15
Yonban: Set Adrift into Spring
Activating the Elemental Skill and contacting an Element will trigger Jade-Claimed Flower passive and gain the buff of a second random element. The maximum number of Elemental buffs from this passive is three
Matsuban: Ancient Illuminator From Abroad
Increases the level of the Elemental Skill by 3 and the maximum level to 15
Shugen: The Curtains' Melancholic Sway
Kuugo: Fushoudan gains two effects when they hit an opponent:
1- Deal a second hit that counts as normal damage and scales with 40% of Wanderer's original damage
2- It restores 4 Kuugoryoku Points only if Wanderer's current Kuugoryoku Points are less than 40. This effect can happen a maximum of five times within the same Windfavored state
In terms of constellations, Wanderer has a great damage potential without constellation and can deal significant damage as is. However, there is a significant potential locked within his constellations, specifically in two of them.
The second constellation is a strong damage boost for his Burst. With proper build, a second or third constellation Wanderer can one-shot many bosses in this game. Meanwhile, the fourth constellation is incredibly strong, as it grants him multiple buffs that can increase his overall damage. However, that constellation only works properly if his team was organized to maximize its potential. This can be done by having four characters of different elements in one team.
As a DPS, Wanderer is a solid unit that can deal both DPS and burst damage from his Elemental Skill and Burst, respectively. If built properly, he can compete with the strongest characters in the game. However, he requires plenty of investment to reach his true potential.
Overall, Wanderer is a great character to have, whether it is due to his high damage, interesting kit, or his benefits in exploration. He is a well-rounded unit in terms of use and can be flexible in many situations. He will require some investment, but his damage for sure pays off.
All image copyrights belong to Mihoyo, Genshin Impact fandom, and Genshin honeyhunterworld.