Diona is a Cryo bow user who excels in shielding allies while generating energy for the Cryo DPS. Her shield and heal can be great in protecting allies while healing them through her Burst. Meanwhile, building her is fairly easy, since she only needs HP and energy recharge in her stats.
However, Diona can do more than that if she is built properly. While shielding and generating particles is nice, with the correct build, she can also boost the party's attack as well and do more in the team comp. This is why it is important to understand her kit and build her properly to reach her true potential. Here you can learn how to optimize her build to reach her peak performance!
Skills
Normal Attack: Kätzlein Style
Diona fires up to 5 shots. Charging the attack aims the shot that increases the damage. When fully charged, the shot deals Cryo damage. Diona's power mainly lies in her other skills, which is why this skill takes the least priority in leveling up.
Elemental Skill: Icy Paws
Diona fires two crystals at pressing the Elemental Skill that deals Cryo damage and grants a shield to her allies. The shield scales off Diona's maximum HP, and its duration lasts between 1.8-2.4 seconds per crystal hit. However, holding the skill fires five crystals and increases the shield's damage absorption by 75%.
Few things to note: First, there is virtually no reason not to hold the skill since there are no advantages to just pressing and the channeling of the hold is very short. Second, the shots are homing, meaning that they follow targets, which makes them hitting enemies almost guaranteed. Finally, while it applies Cryo to the character, it does not freeze them if they are wet. This is the most important skill in Diona's kit, and the team comp benefits the most from it, making it the highest priority in leveling up.
Elemental Burst: Depth-Clarion Dice
Yelan deals an AOE Hydro damage and activates "Exquisite Throw", which deals Hydro damage that scales with Yelan's maximum HP. Exquisite Throw deals Hydro damage when the on-field character uses a normal attack (1-second cooldown) or when the enemies are damaged by Yelan's Elemental Skill. In terms of her kit, this is the most important skill to apply Hydro while dealing a lot of damage, making this the highest priority in leveling up.
Passive: Cat's Tail Secret Menu
Allies shielded by Diona's Elemental Skill's shield have a 10% increased movement speed, and their stamina consumption is reduced by 10%.
2nd Passive: Drunkards' FarceWith Ease
Enemies have their attack decreased by 10% when they enter Diona's Elemental Burst's range.
Weapons
Elegy for the End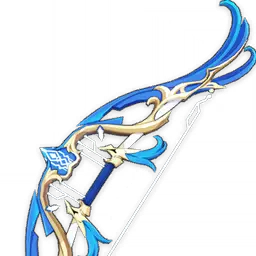 Currently, the best bow for supports is Elegy for the End. This is due to the fact that it provides multiple buffs from its passive, which are 160-320 elemental mastery and 20-40% attack. This is especially beneficial if Diona's Burst is used for Cryo application in a Melt team, for example. Finally, Diona's Burst has a high cost of 80, in which the 55.1% energy recharge can be extremely beneficial to alleviate that.
Favonius Warbow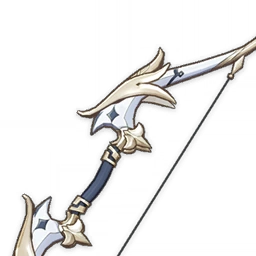 Favonius Warbow is a great alternative since it is great in generating energy for Diona for her Burst. Not only does it have 61.3% energy recharge, but it also can generate six energy from crits (60-100% chance for refinement 1-5 respectively). While Diona does not build crit rate, her Skill and Burst have multiple hits, and if one of them crits, it can activate the passive.
Sacrificial Bow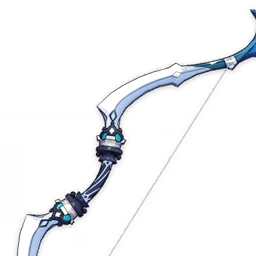 The Stringless is an amazing bow for support Yelan especially if she focuses on elemental reactions. The 165 elemental mastery from its secondary stat is extremely beneficial in Vaporize or Taser teams. Not only that, the passive grants 24-48% Elemental Skill and Burst damage, which will improve her own damage from triggering Exquisite Throw.
Artifacts
When it comes to building Diona, the only important stats is health and energy recharge. As for artifacts sets, while there are sets that boost both, it's better to focus her set on something that supports the team better. The best set for her so far is Tenacity of the Millelith since it gives a great attack boost to allies and increases the shield's strength by 30%. This allows her to give both offensive and defensive buffs to allies. Moreover, the 2-piece passive grants 20% more HP, which is one of the two important stats Diona needs.
An alternative is Noblesse Oblige which only gives the attack buff. However, more characters can use Noblesse Oblige, which makes it more resin efficient to farm, and people are more likely to farm it and have better sub-stats. Note that its buff does not stack, so it's important to have only one teammate with Noblesse Oblige. Other than those two sets, mixing two sets is not a bad alternative if it grants better sub-stats.
As for substats, HP and energy recharge are the highest priority. However, Diona does not really need any other substats, making her very easy to build overall. However, crit rate is beneficial if she uses Favonius Bow. Elemental mastery can also be beneficial in reaction teams.
Build: Tenacity of the Millelith
Flower
Plume
Sands
Goblet
Circlet
Substats
1. HP
1. ATK
1. HP % or Energy Recharge
1. HP %
1. HP % or Healing Bonus
1. HP %
2. Energy Recharge
3. Elemental Mastery
Also Read: Best Settings For Genshin Impact: Get The Highest Performance And Graphics.
Build: Noblesse Oblige
Flower
Plume
Sands
Goblet
Circlet
Substats
1. HP
1. ATK
1. HP % or Energy Recharge
1. HP %
1. HP % or Energy Recharge
1. HP %
2. Energy Recharge
3. Elemental Mastery
Team Comps
In terms of teammates, Diona can be a great teammate for any Cryo DPS due to her heal, shield and particle generation. She also works great in reaction teams that react with Cryo, such as Perma freeze and Melt comps. A good rotation with her starts with her Cryo application, an Anemo user's Swirl, followed by a Pyro DPS. This will Allow for extra damage through Melt, all while being protected through her shield and heal.
Ganyu
Diona is the perfect teammate for Ganyu since Ganyu is fairly vulnerable while charging her charged shot. The shield from Diona is great for protecting her while generating energy for Ganyu's Burst. Furthermore, Diona can support her more by giving more damage through the artifact bonus.
Also Read: Best Ganyu Build: Weapons, Artifacts & Team Comps
Ayaka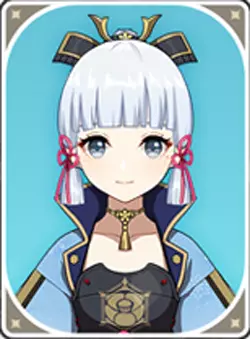 Ayaka can greatly benefit from Diona since she has a high Burst cost, and Diona can generate energy through her Elemental Skill and Burst. Not only that, having Diona and Ayaka can improve their damage potential through Diona's artifacts and weapon, also through Cyro's resonance, which increases the crit rate by 15% against enemies that are frozen or have Cryo applied to them.
Eula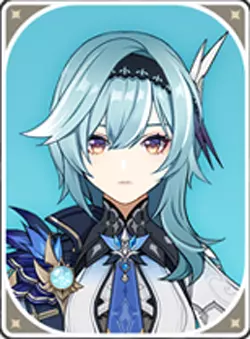 One of the issues Eula struggles with is the crit rate, and pairing her with Diona can help with it a lot due to the Cryo resonance. Not only that, Diona's shield can help Eula deliver as many attacks as possible while her Burst is charging. Diona can also generate energy for Eula to cover her Burst's high cost.
Hu Tao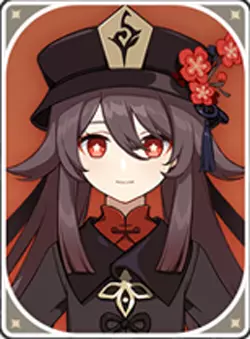 Hu Tao is one of the strongest, if not the strongest Pyro DPS. Pairing her with Cryo can increase her damage potential significantly through Melt reaction. However, it's important to play her with Diona properly to make sure she is not fully healed from Diona. Hu Tao loses a lot of HP in her combo, and Diona's shield and heal can make sure she survives for second and third rotations in higher difficulty stages.
Kazuha/Venti/Sucrose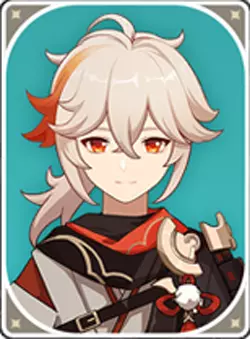 Mona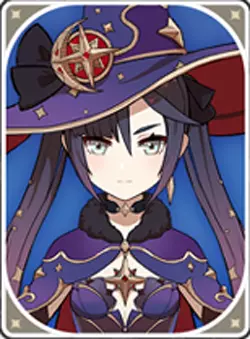 Mona and Diona are an amazing pair for a Perma freeze team. Mona can apply Hydro through her Elemental Skil and Burst, while Diona applies Cryo along with the Cryo DPS. What is unique about this combo is that the Cryo resonance grants a 15% crit rate, while Mona increases damage dealt to enemies, which can greatly amplify the DPS's damage to another level.
Constellation
| | |
| --- | --- |
| A Lingering Flavor | When Diona's Elemental Burst expires, she regenerates 15 energy |
| Shaken, Not Purred | Increases Diona's Elemental Skill's damage and her shield's strength by 15%. Additionally, when the Elemental Skill hits an enemy, it creates a shield for other nearby characters with 50% of the shield's strength for 5 seconds |
| A—Another Round? | Increases the level of the Elemental Burst by 3 and the maximum level to 15 |
| Wine Industry Slayer | Diona's charged shot's charge time is reduced by 60% while she is inside the Elemental Burst's field |
| Double Shot, on the Rocks | Increases the level of the Elemental Skill by 3 and the maximum level to 15 |
| Cat's Tail Closing Time | If characters inside the Elemental Burst's field are 50% HP or below, increase the healing bonus by 30%. However, if they are above 50%, they gain 200 elemental mastery |
In terms of constellations, while Diona is a decent shielder on her own, the second constellation makes her shield great. The extra protection while giving shield to coop teammates is a great addition to her kit. However, in reaction teams, the sixth constellation makes Diona a very strong support.
The increased healing can protect allies from dying, while allies who have high health and do not need it to get an increased elemental mastery. This can increase the reaction damage significantly and make her strong in reactions. To put it in perspective, 200 elemental mastery is the same amount given by Freedom Sworn, a 5-star weapon, or Kazuha's second constellation (although he gives it to both himself and allies in his Burst).
As a support, Diona can both shield and heal allies, which is important in keeping her allies safe and alive. Meanwhile, she is also great at generating particles for Cryo allies while having the Cryo resonance. Making her reliable in both protecting and charging allies' Burst.
Overall, Diona is one of, if not the best Cryo support. She has a well-rounded kit to support other Cryo supports while having the capability to support other elements through the shield and applying Cryo for reactions. This makes her wonderful to use while being simple to build since she only needs two stats.
All image copyrights belong to Mihoyo, Genshin Impact fandom, and Genshin honeyhunterworld.