Shikanoin Heizou is an Anemo catalyst user that can be built as either a pure Anemo damage dealer or a swirl reaction user. His kit revolves around stacking his Elemental Skill and activating it to deal massive damage. Meanwhile, his teammates can either buff his damage or apply elements for him to swirl.
As a melee character, especially since he stands still while charging his Elemental Skill, Heizou is fairly vulnerable to enemy attacks. Not only that, there is a specific combo that quickly charges his Elemental Skill's stacks. This is why it's important to understand how his kit works and the proper way to build him. Here you can learn how to optimize his build to reach his peak performance!
Skills
Normal Attack: Fudou Style Martial Arts
Heizou strikes up to five times, dealing Anemo damage. Holding the skill deals a charged kick that deals Anemo damage.
Elemental Skill: Heartstopper Strike
Heizou Punches the enemy, dealing Anemo damage to enemies. Holding this Skill charges "Declension". Once fully charged or the Skill is released, the punch will deal Anemo damage that scales with the number of stacks of Declension. Moreover, the particles generated by this Skill scale with the number of Declension stacks.
At full stacks of Declension, which is four, Heizou will gain a "Conviction" state, in which the Elemental Skill will deal even more Anemo damage with larger AOE. Note that the stacks have a 60-second duration, and are not removed if Heizou switches out. Also, if the Skill is used while Heizou already has four stacks, it will automatically be used even if a charged attack is attempted. This skill is Heizou's main source of damage, which is why it takes the highest priority in leveling up.
Elemental Burst: Windmuster Kick
Heizou unleashes his kick that creates a Vacuum Slugger that explodes when it hits an enemy, which will create a Windtunnel that pulls enemies and objects towards its center and deal Anemo damage to them. Enemies with Hydro, Pyro, Cryo, or Electro applied to them will cause the Windtunnel to absorb that Element and deal damage to all enemies according to the absorbed element.
Note that this Burst lasts a very short duration of 0.3 seconds, so it is important to apply an element on the enemies before tagging Heizou in and using his Burst. This skill is the least source of damage in Heizou's kit, which is why it takes the least priority in leveling up.
Passive: Paradoxical Practice
Every time Heizou triggers a Swirl reaction, he gains a Declension stack (0.1-second cooldown). This passive is very beneficial in reducing the charging time of his Elemental Skill. To take advantage of this passive the most, the most optimal use is to apply an element to enemies, then use a normal attack, charged attack, Burst, normal attack then a charged attack. This combo generally guarantees fully charging Declension stacks.
2nd Passive: Penetrative Reasoning
All party members, except Heizou, gain 80 elemental mastery when Heizou damages an opponent through his Elemental Skill.
Weapons
Lost Prayer to the Sacred Winds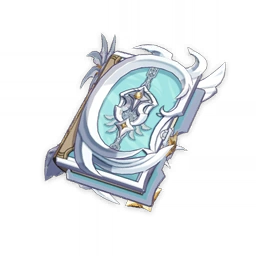 Currently, the best weapon for Heizou in terms of damage and utility is Lost Prayer to the Sacred Winds. This is mainly due to the secondary main stat, which gives 33.1% crit rate. This makes him deal more damage through crits and makes his damage more consistent. Since Heizou stays in the field longer since he is the DPS, this weapon grants him 8-16% elemental bonus damage every 4 seconds that can stack up to 4 times.
The Widsith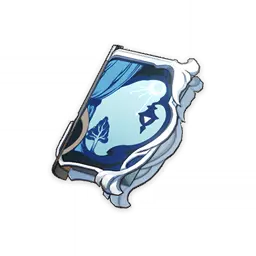 The Widsith is a great alternative for Lost Prayer especially as fifth refinement. Overall, R5 Widsith can compete with most five star catalyst weapons in terms of damage. Other than its 55.1% crit damage bonus, Widsith's passive can increase attack, elemental damage or elemental mastery for 10 seconds. While its damage is significantly high, the randomness of its passive makes its damage inconsistent.
Solar Pearl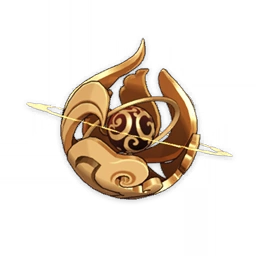 Solar Pearl is a great weapon on Heizou since it makes him well-rounded. Not only does it has a 27.6% crit rate, but it also enables his normal attacks to increase Elemental Skill and Burst's damage by 20-40%. Heizou's best combo consists of charging his Declension stacks through normal attacks, which makes his Elemental Skill deal a lot of damage through full Declension stacks and Solar Pearl's passive.
Artifacts
In terms of artifacts, there are two ways to build Heizou: As a swirl user that uses reactions or an Anemo DPS. As for a swirl user, the best set for him is Viridescent Venerer. The 4-piece effect reduces the elemental resistance of enemies to the infused element by 40%, which can significantly increase the overall damage of those team comps.
The second build, An Anemo DPS, does not benefit from that effect, which is why 2-piece Viridescent Venerer and 2-piece Gladiator's Finale/Shimenawa's Reminiscence can work greatly on him. As for sub-stats, Heizou requires attack, crit rate, and crit damage. However, elemental mastery is also important in his swirl build.
Build: 4-piece Viridescent Venerer
Flower
Plume
Sands
Goblet
Circlet
Substats
1. HP
1. ATK
1. ATK %
1. Anemo DMG Bonus
1. Crit Rate/DMG %
1. Crit Rate %
2. Crit DMG %
3. ATK %
4. Elemental Mastery
Also Read: Best Settings For Genshin Impact: Get The Highest Performance And Graphics.
Build: 2-piece Viridescent Venerer and 2-piece Gladiator's Finale/Shimenawa's Reminiscence
Flower
Plume
Sands
Goblet
Circlet
Substats
1. HP
1. ATK
1. ATK %
1. Anemo DMG Bonus
1. Crit Rate/DMG %
1. Crit Rate %
2. Crit DMG %
3. ATK %
Team Comps
In terms of team comps, Heizou's teammates revolve around either buffing him or causing an elemental reaction. For the buffs, they should either protect Heizou through shields or interruption resistance or increase his attack or his overall damage. As for his reaction teams, the best team is a taser team, where Heizou swirls with teammates that apply Electro or Hydro.
Zhongli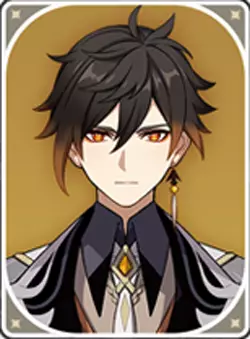 As a Melee character, especially that Heizou might spend time charging his Elemental Skill. This makes him vulnerable to damage, which is why Zhongli is an amazing support for him. Other than the shield and interruption resistance, his Elemental Burst provides crowd control that can help Heizou set up his damage a lot easier. Not only that, the shield reduces the elemental resistance of enemies, which increases Heizou's damage potential.
Yelan/Xingqiu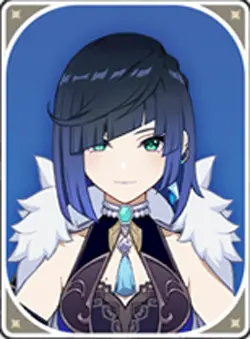 Yelan and Xingqiu are the best options for the taser team. Since Heizou uses normal attacks constantly, they will apply Hydro after them. Not only that, Yelan can increase Heizou's overall damage through her passive, while Xingqui can offer utility through the rain swords.
Also Read: Best Yelan Build: Weapons, Artifacts & Team Comps
Raiden Shogun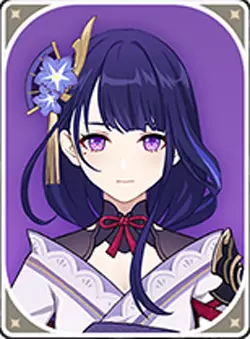 Raiden Shogun is an amazing support due to her Elemental Skill, which strikes enemies and deals Electro damage after the active character deals damage to enemies. This makes her a great Electro applier in a taser team and a sub-DPS in the team comp.
Beidou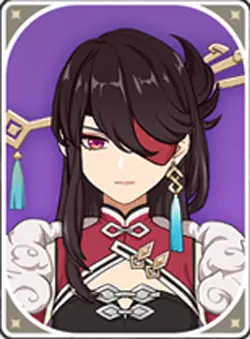 Albedo is a great alternative to Raiden Shogun as an Electro applier. While it is inferior in terms of damage, she compensates by her Thunderbeast's Targe status, which increases interruption resistance and decreases the damage taken. This allows Beidou to fulfill two roles, which opens one of the spots for another character to either be a sub-DPS or a buffer to increase the overall damage.
Bennet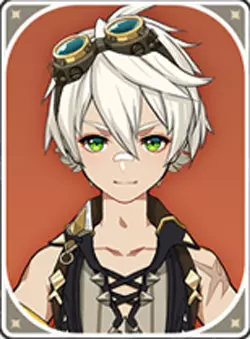 Bennet is a great overall support that can work as both healer and attack buffer. However, when it comes to Heizou, Bennett is a bit tricky in reaction teams since his Pyro application might mess up the interactions. However, that does not mean Bennett is not a great support for him, especially since his damage boost can significantly improve Heizou's overall damage.
Also Read: Best Bennett Build: Weapons, Artifacts & Team Comps
Mona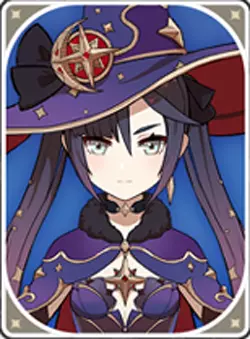 When it comes to bursting enemies, Mona can be a great support for Heizou since her Burst increases the damage dealt to enemies. While she excels in bursting, her taunt and Hydro application can still do well in a taser team, especially to gather multiple enemies towards her Elemental Skill.
Constellation
| | |
| --- | --- |
| Named Juvenile Casebook | After Heizou is switched in, his normal attack speed is increased by 15% for 5 seconds. He also gains 1 stack of Declension (10-second cooldown) |
| Investigative Collection | The pull from the vacuum effect caused by his Elemental Burst increases, and its duration is increased from 0.3 seconds to 1 second |
| Esoteric Puzzle Book | Increases the level of the Elemental Skill by 3 and the maximum level to 15 |
| Tome of Lies | Heizou regenerates 9 elemental energy after the first explosion in his Elemental Burst. Every explosion afterwards will regenerate 1.5 elemental energy (maximum total of 13.5 elemental energy) |
| Secret Archive | Increases the level of the Elemental Burst by 3 and the maximum level to 15 |
| Curious Casefiles | Each Declension stack will increase the crit rate of the Elemental Skill by 4%. If it is fully stacked and Heizou possesses Conviction, the Elemental Burst's crit damage is increased by 32% |
In terms of constellations, Heizou's damage is significantly increased by the sixth constellation. The crit rate and damage boost can significantly enhance his Elemental Skill and makes him a very strong DPS.
As for other constellations, the third constellation, which improves his Elemental Skill is also helpful, along with the first constellation, which improves his ability to stack Declension stacks as fast as possible. Unfortunately, Heizou requires his sixth constellation to truly shine. However, as a four-star character, it is relatively easy to get the sixth constellation in comparison to five-star characters.
As an Anemo DPS, Heizou does well for a four-star while being able to swirl. While his constellation requirements are high, he is well worth the investment since his damage ceiling is fairly high.
Overall, Heizou is a great DPS that can be either used as a pure Anemo damage dealer or swirl reaction user. In either case, he can utilize his teammates to deal massive damage with relatively low downtime.
All image copyrights belong to Mihoyo, Genshin Impact fandom, and Genshin honeyhunterworld.