Who said smaller things are bad? I've been testing Razer Viper Mini for a time and find it highly impressive. It is a successor of Razer Viper but on a smaller scale. But still, it packs a punch.
Here, I have a detailed Razer Viper Mini review for you, so you know whether it is a good choice for your gaming or not? Below, I'll discuss its main feathers and some of its impressive specs. Also, I'll tell you what I like and dislike most. Moreover, I'll also shed some light on similar mice like Viper Mini. So, without further ado, let's start!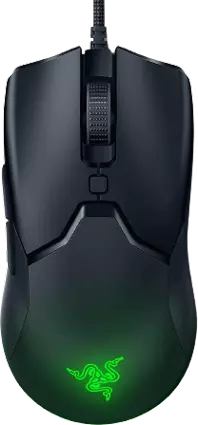 Razer Viper Mini
One of the smallest and best mice at $30. So grab it now from below's link!
---
---
Specifications
Sensor
Optical
Style
Right-Handed
Dimension (in.)
L: 4.66
W: 2.11
H: 1.51
Weight (lbs)
0.13
Connectivity
USB (Wired)
Wire Length (ft.)
6.5
Buttons
6
Counts Per Inch
100
Dots Per Inch
8500
Polling Rate
1000 Hz (1ms)
Hardware Acceleration
No
Warranty
2 Years
Features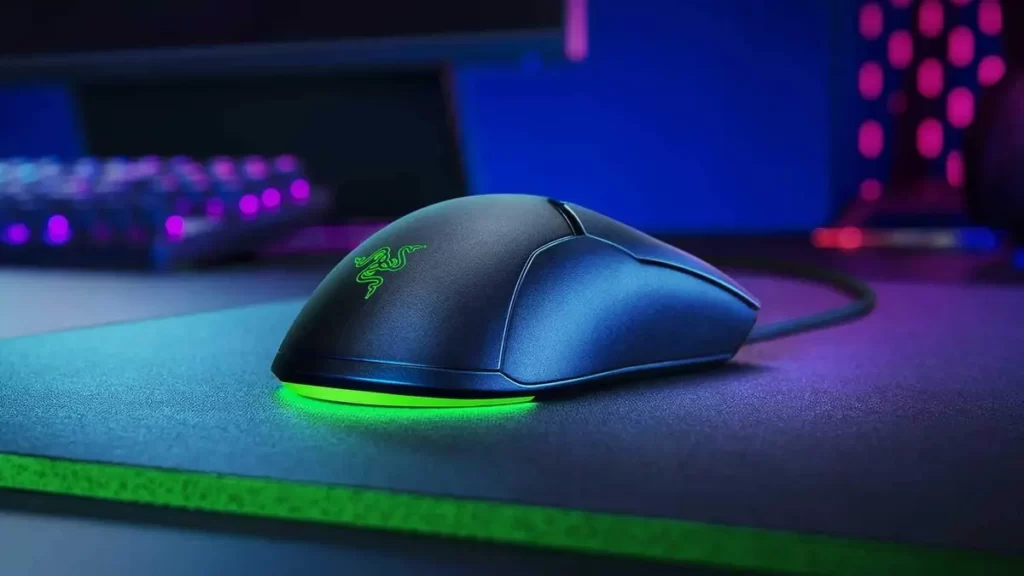 Robust Design
Razer has gone rogue with its Viper Mini because many things are not the signature of Razer in the tech industry. Most of the Razer mice have a side rubber padding for the grip. However, there is no trace of them on either side.
Also, their mice are smooth, but this one has a cutout in the middle. They experimented with new things, and they are all great. It gives Mini the gamer's stylish look. Their specific Chroma RGB adds cherry to the top.
And a smaller design makes it suitable with a claw grip. But it is fully operable with a fingertip grip style, so your palms won't sweat out while gaming.
5 Adjustable DPIs

Another great feather is the five adjustable DPI ranges. You can set them according to your preference. Each setting is accurate and precise due to its quick response time of just 2 milliseconds. That's a secured headshot!
The DPI has a maximum limit of 8,500. Although many other gaming mice have a higher DPI of almost 16,000, this 8.5K comes only under $40. So, it is pretty fast in this price range.
6 Programmable Buttons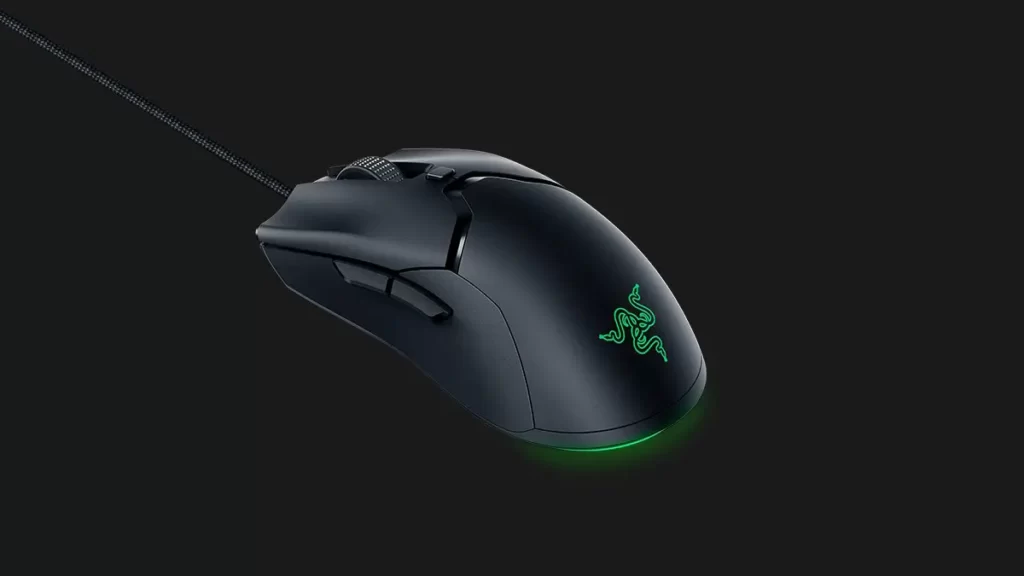 The Razer Viper Mini feathers 6 programmable gaming buttons that greatly assist you in every battle. Remember, it is designed for right-handed people. Two buttons are on its left side, one in the middle for DPI control, a scroll button, and the right and left clicks.
To adjust the buttons, you need to download software, namely Razer Synapse 3. You will find it on their official website. From the software, you can customize each button for different functionalities.
According to Razer, each button has survived hard testing and lasted for more than 50 million clicks. Although its predecessor has over 70 million clicks, you still can't complain of this amount from a budget gaming mouse.
Braided Cable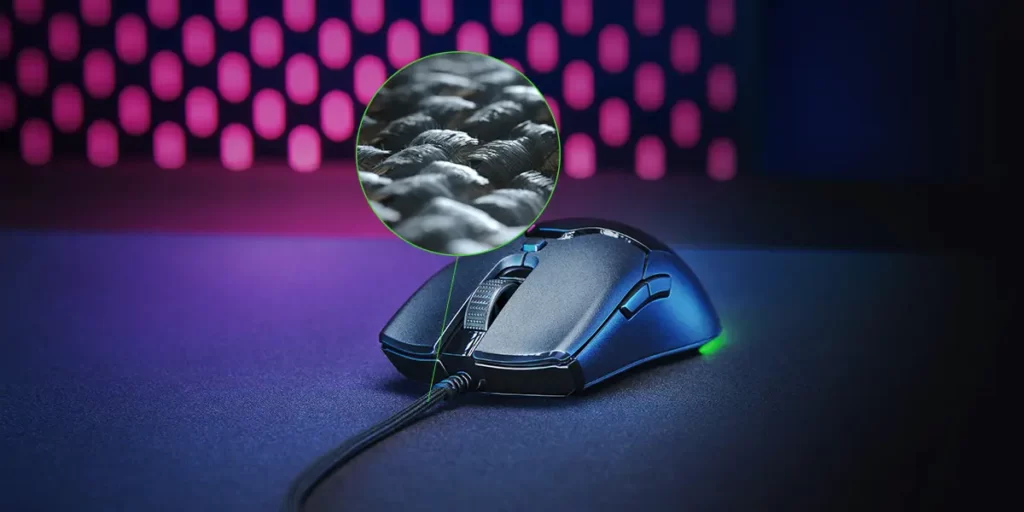 Since Razer Viper Mini is a wired mouse with USB connectivity, you won't face any latency while gaming at high speed. Especially in fast-paced combats, every millisecond is important, and a mere delay can result in a character's death. So, a wired mouse promises desired up to mark performance.
Also, there's a low chance you run into an open wire. Mini's braided wire gives superb strength and is highly flexible. It can withstand multiple twists without any wear and tear. In addition, a braided wire gives more moveability control.
On-Board Memory
The Razer Synapse 3 can handle many configurations. You will enjoy playing with settings and testing the customization capabilities of your mouse. So, you can make many preset settings to apply to your mouse. But you can save only one profile in the onboard memory.
It can offer more since the competitors can save multiple profiles in the memory. But again, you are getting a budget mouse, and this customization benefit is under $40. So, it's quite great in its price range.
What I Like
The above highlighting feathers are great. But I like Viper Mini due to some other aspects. Here they are:
Comfortability
First, the mouse is highly comfortable. Although it is suitable for people with small or average hands, those with large hands might find it uneasy to handle. Anyway, the design is ergonomic and feels natural to the perfect audience. I don't feel any strain in the wrist after hours of gaming.
The mouse also has PTFE feet that ensure smooth glides on the surface. On a high-quality mouse pad, you merely feel any friction while moving it. Also, the lift-off distance is up to 2.4mm. It limits accidental cursor movements while adjusting Viper back to its place.
High Gaming Performance
Let's keep it simple and straight. Its gaming experience is awesome. The DPI range is satisfactory enough to look around quickly. The polling rate of 1,000 Hz takes the movement information quickly. Also, assistance and precision while aiming are pretty fabulous.
It has a maximum acceleration of 35G, which is fast enough. The sensor detects my quick movements instantly. So, hand down, it provides great performance in the games and can be your best budget gaming partner.
RGB Lighting
Last but not least, what's the gaming industry is popular for? RGB! Here, in Razer Viper, there are two dedicated RGB zones. One is under the logo, while the other is below the curved end. You can even customize each one individually from the Razer Synapse 3.
Razer also has a leading position in this department due to its Chroma RGB. And it doesn't disappoint. These glowing areas give astonishing aesthetics behind the clean cutouts.
What I Don't Like
Even though Razer Viper Mini is a great gaming mouse on a small budget, it also has some drawbacks. Of course, you need to compromise on something if you pay low. Here are some of its aspects that I don't like:
Lower CPI Range
Although the 8,500 DPI is sufficient enough to provide a great experience, the mouse's tracking speed itself is quite slow. It has only 100 counts per inch (CPI), which is unsatisfactory.
The speed of 300 inches per second (IPS) sometimes feels too slow. I need to move it a bit extra to cope with the cursor's movement fully. Even though the sensor's DPI is high enough to compensate for the sluggishness, it sometimes feels inadequate.
Not for Mac Users
The biggest drawback is for the Apple Macbook users. To customize the buttons and RGB, you must download the Razer Synapse 3. Unfortunately, the software is not available for Mac.
So, you can only use the mouse with Windows or Linux PC for extra benefits. But if you are planning to attach it with your Mac, don't even bother. Without Synapse 3 configuration, it's just an ordinary mouse.
Some Similar Products
Although Razer Viper Mini is a fabulous companion for gaming, I've also listed some other mice below similar to it. In case you are looking for other options too, I've compared them with Mini for better understanding.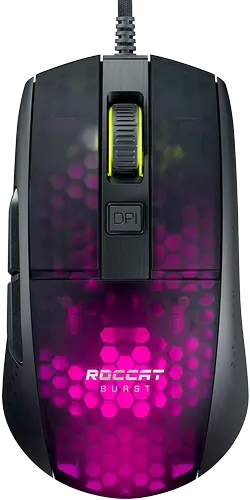 Roccat Burst Pro
Rating: 9.0 (Amazing)

The Roccat Burst Pro is a great competitor of Viper Mini. This Roccat's mouse is also a good option for small and right-handed people. It also feathers higher DPI and more onboard profiles. However, you need to spend a little extra to get these advantages.

Looking For Roccat Burst Pro Review?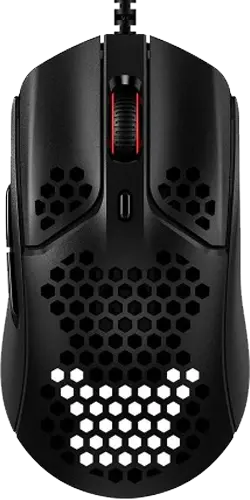 HyperX Pulsefire Haste
Rating: 8.8 (Great)

HyperX Pulsefire Haste is another competitor of Viper, at a slightly higher price range. The honeycomb design provides ventilation and makes it lightweight. The feet are also made from high-grade PTFE, which gives smooth glides. However, the RGB appearance is small, just under the scroll wheel.

Looking For HyperX Pulsefire Haste Review?
Product Name
Razer Viper Mini
Roccat Burst Pro
HyperX Pulsefire Haste
Type
Wired
Wired
Wired
Sensor
Optical
Optical
Optical
Sensor Type
PixArt PMW-3359
Roccat Owl-Eye 16K
Pixart PAW-3335
Dimension (in.)
L: 4.66
W: 2.11
H: 1.51
L:4.72
W:2.28
H:1.52
L:4.89
W:2.62
H:1.5
Weight (g)
61
68
59
Buttons
6
6
6
DPI (max)
8500
16,000
16,000
IPS
300
400
450
Maximum Acceleration
35G
50G
40G
Polling Rate (Hz)
1,000
1,000
1,000
RGB
Yes (2 zones)
Yes (2 zones)
Yes (1 zone)
Cable (ft.)
6.5
5.91
6
Durability
50 Million Clicks
100 Million Clicks
60 Million Clicks
The Razer Viper Mini packs many decent feathers for smooth and flawless gaming. It's sleek, elegant, stylish, and competitive. The 8,500 DPI, 6 programmable buttons, and 1,000 Hz polling rate with customizable RGB, all make it good enough for pocket-friendly gaming.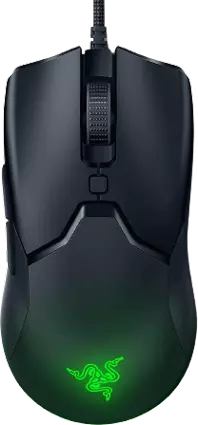 Razer Viper Mini
One of the smallest and best mice at $30. So grab it now from below's link!
Razer Viper Mini
If you are low on budget and looking for a solid option, then yeah, you can buy Razer Viper Mini. It gives a pleasant experience and is quite precise for aiming. But if you can spend more (price is not under consideration), you can buy a better one. Otherwise, it's a great compact mouse with decent specs.
User Ratings (

8

Votes)