Ever wonder why most players have already collected the name card of a new character when their banner has just been released? Sometimes it even takes them just less than a month! The answer to that is by earning Companionship ExP. You can obtain lots of these in a day by doing tons of things in-game, not just the daily commissions. There are still numerous ways to obtain them. This guide will show you how.
But First, What Is Companionship ExP?
Companionship ExP is used to increase friendship level with your obtained characters. All characters can obtain Companionship ExP except your chosen Traveler. Friendship levels can range from Level 1 up to a maximum of Level 10. At Level 1, you unlock a dialogue with them at your Serenitea Pot. Levels 2 and 3 unlock a part of their character story. Level 4 unlocks another part, plus a Bonus Story, and another Serenitea Pot dialogue. Levels 5 and 6 unlock the rest of the character stories, plus their Vision Story, and Level 7 unlocks yet another Serenitea Pot dialogue. Finally, when you reach Level 10, you are rewarded a name card for that specific character.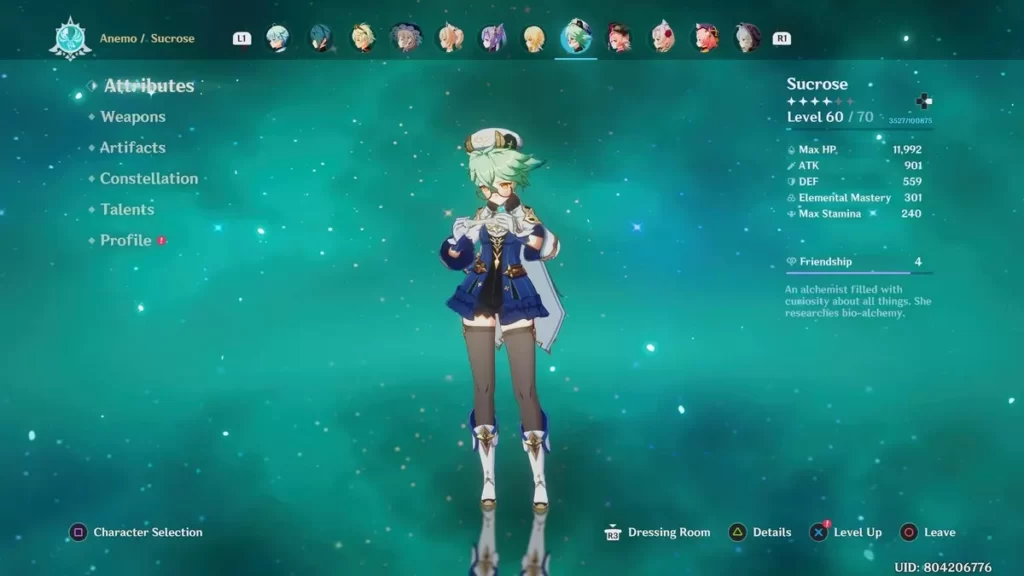 Here are the required Companionship ExP to get to a certain level. When you obtain a new character, your friendship level with them is automatically set to Level 1. As of writing, there is no specific way to know how many Companionship ExP your character has. You can only know your character's current friendship level, plus a bar that shows how near or far you are from getting to the next level.
| | |
| --- | --- |
| LEVEL 2 | 1000 |
| LEVEL 3 | 1550 |
| LEVEL 4 | 2050 |
| LEVEL 5 | 2600 |
| LEVEL 6 | 3175 |
| LEVEL 7 | 3750 |
| LEVEL 8 | 4350 |
| LEVEL 9 | 4975 |
| LEVEL 10 | 5650 |
Companionship ExP per Level
This means to max a friendship level with one character, you have to obtain a total of 29,100 Companionship ExP.
Ways to Obtain Companionship ExP:
Daily Commissions
The easiest way to raise friendship level is by doing your daily commissions. Daily commissions are reset every day, plus they don't cost resin or anything. Each commission grants you 25 – 60 Companionship ExP, depending on your Adventure Rank. In addition to this, when you complete all 4 commissions, you get 45-100 Companionship ExP more (also depending on your Adventure Rank).
Use Resin
After defeating enemies, you need Original Resin to claim rewards like Companionship ExP. Original Resin replenishes 1 resin every 8 minutes and is capped at 160. You can use resins in a lot of activities such as: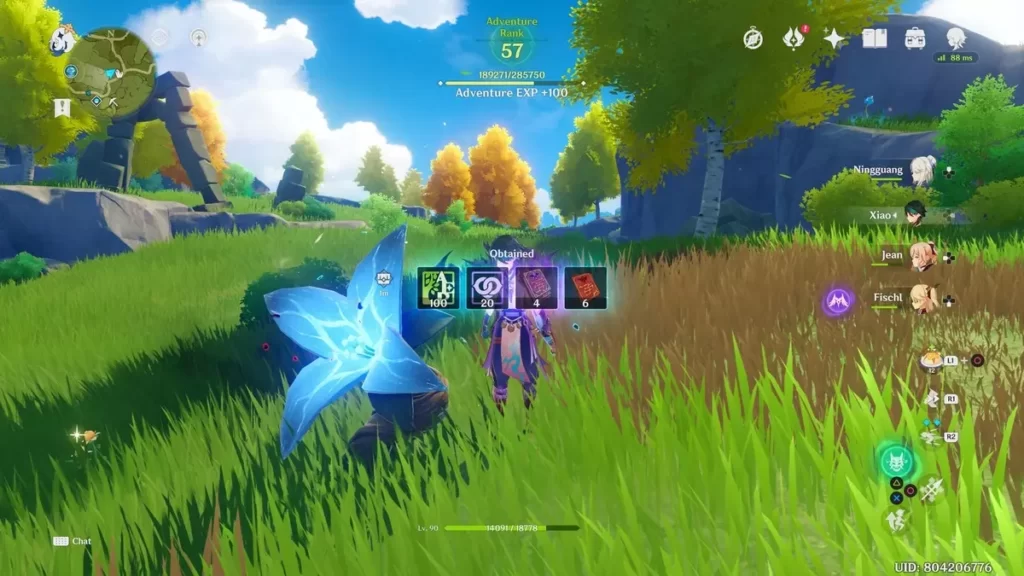 Ley Line Outcrops. Both kinds of Ley Line, whether the Blossom of Wealth or Blossom of Revelation, cost 20 resin each. By successfully challenging the Ley Line you get 10-20 Companionship ExP, depending on your AR. Sometimes, Mihoyo has events called "Ley Line Overflow", where players can get double rewards, meaning you can get double ExP as well.
Challenge Domains. Domains like the Domain of Forgery (where you obtain weapons), Domain of Blessing (where you obtain artifacts) and Domain of Mastery (where you obtain talent level-up materials) all cost 20 resin each. You can get 10-20 Companionship ExP as well depending on the difficulty you choose, though this is more dependent on your AR because you can only unlock certain difficulties at certain ARs.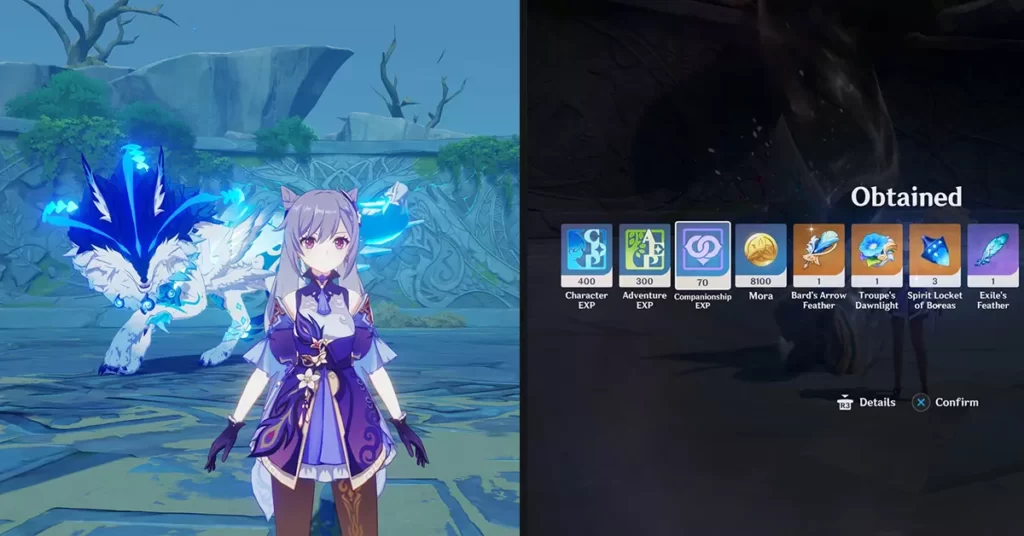 Weekly Bosses. So far we have 6 weekly bosses: Andrius, Dvalin, Childe, Azhdaha, La Signora and the Shogun. Weekly Bosses drop talent level-up materials and can only be defeated once a week. The first 3 bosses you choose to defeat only cost 30 resin. The rest of the bosses afterwards will cost 60 resin. You can get 55-70 Companionship ExP per boss. The rewards will be reset every Monday at 4 AM (server time).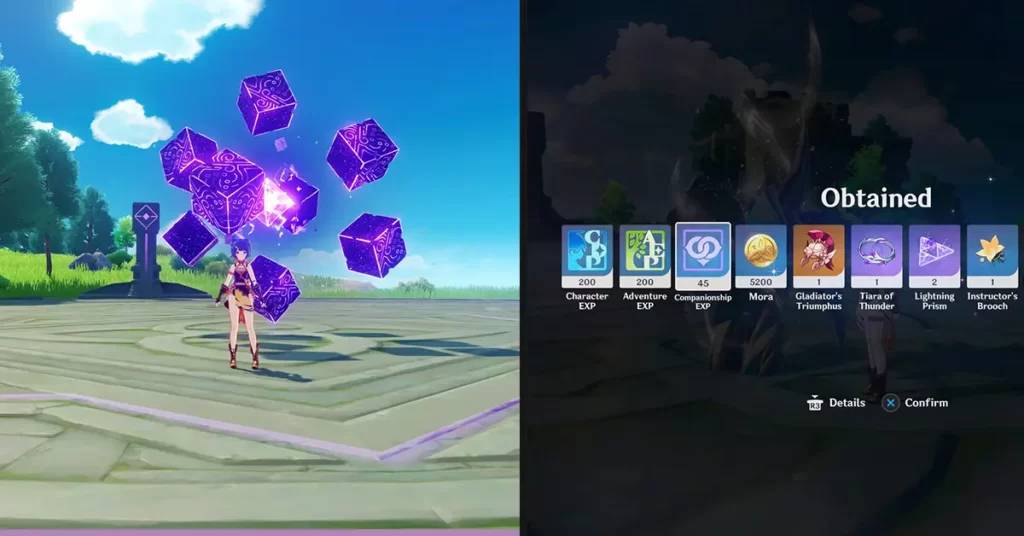 Elite Bosses. Elite Bosses include enemies who drop character ascension materials, such as the Hypostasis, Regisvines, Oceanid, Geovishap and Maguu Kenki. By defeating a boss, you can obtain 30-45 Companionship ExP for the price of 40 resin.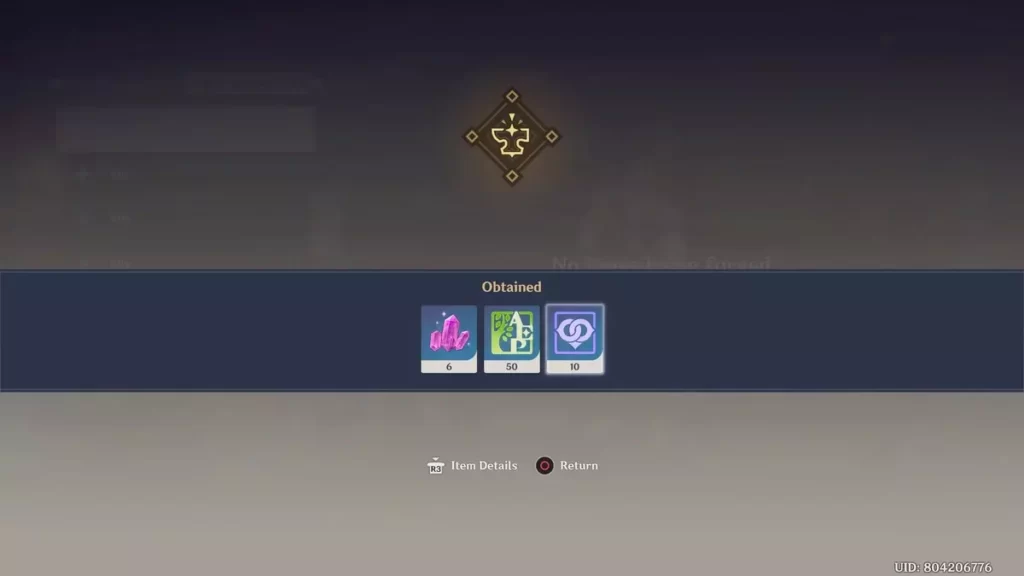 Forging Mystic Enhancement Ore. This type of ore can be used as an Enhancement Material for weapons. Usually this can be forged by using Crystal Chunks, but you can also use Magical Crystal Chunks plus 10 Original Resin to make 6 Mystic Ores. Because you used resin, you get 10 Companionship ExP.
How do I get more Original Resin?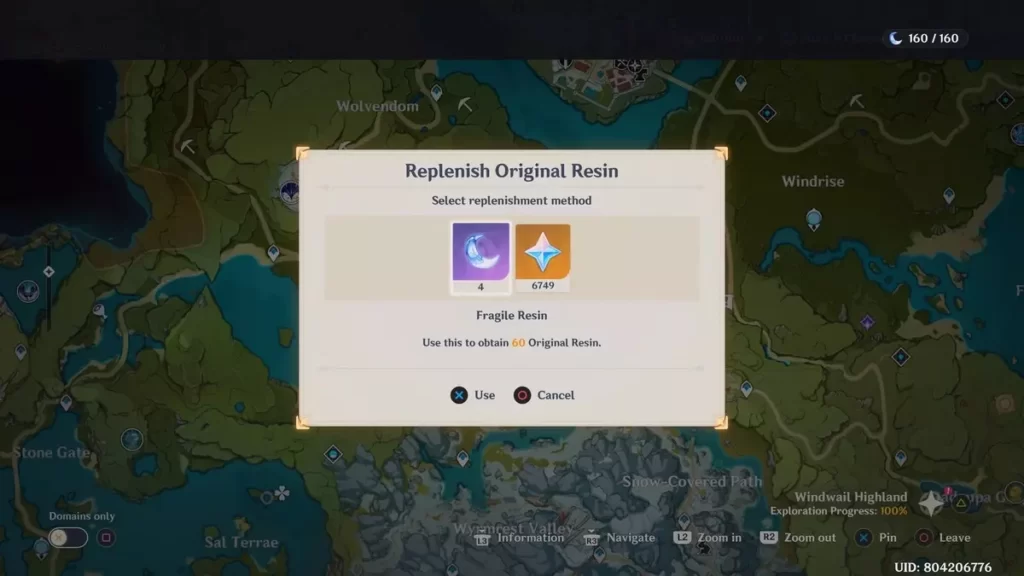 If you don't want to wait 8 minutes for 1 resin, you can quickly obtain Original Resin by spending either your primogems or your Fragile Resins. Fragile Resins immediately give you 60 Original Resins. They can be obtained by lots of ways like leveling up your Adventure Rank or the Sacred Sakura Tree. You also get a free one on your birthday as a gift from Mihoyo.
Play in Co-op Mode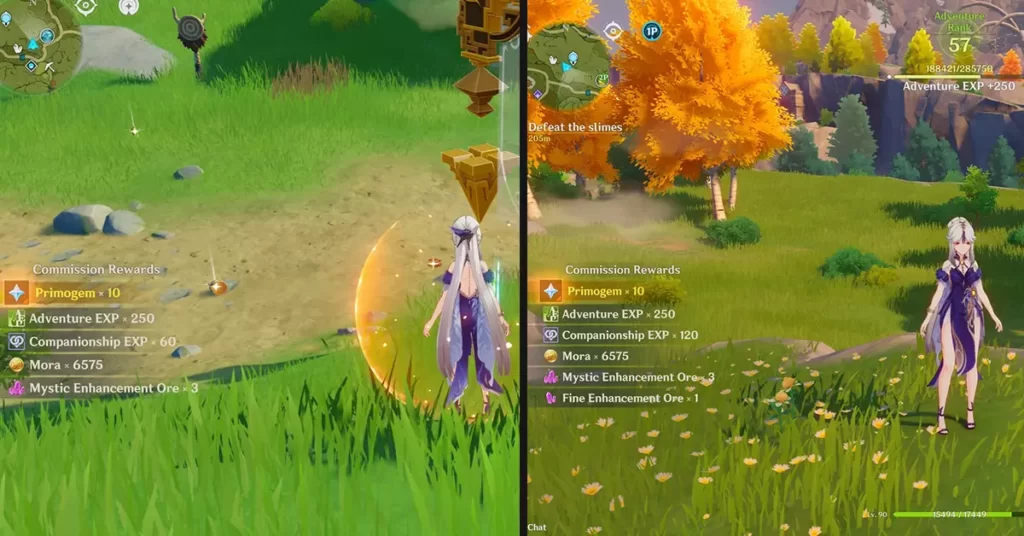 Did you know that in co-op mode you can obtain double the amount of Companionship ExP you get in single-player mode? This is a sign to invite your friends to play with you while doing daily commissions.
Random Events and Quests
Random events are mini quests that are randomly triggered in specific locations. You can only spot them in your mini-map as a blue banner and will disappear if you move too far away from the designated location, so look closely! The objectives are usually to defeat a few enemies or to tear down a few hilichurl towers. As for random world quests, they appear in the mini-map as a yellow banner. Aside from defeating enemies, the objectives may also include giving ingredients or delivering a package. These are fairly easy and reward your characters 10-15 Companionship ExP.
Serenitea Pot
The game has recently added a housing system in the form of a Serenitea Pot, a realm of your own that you can customize with furnishings such as buildings, decorations and animals. You can obtain your own teapot by acquiring the Realm Dispatch in the Quest "Idle Teapot Talk". Inside your realm, you can place up to 8 characters, or companions, depending on your Trust Rank. Your characters will generate 2-5 Companionship ExP per hour, depending on the amount of Adeptal Energy your teapot has.
A lot of players value their friendship level with their characters. By increasing them, they get to know the characters a little more personally by hearing about their past, knowing their least favorite food, their relationship with other characters lore-wise, and more. The best thing about maxing a character's friendship level is getting their name card. Be proud and go show the world how long you've used as a main the character you love.