It's honestly hard to rank the best Geo characters because everyone can do big damage. Geo does not react with other elements, but rather Crystallizes. The Crystallize reaction creates a shield that can absorb all elements, though it will absorb the same element that you reacted with more efficiently.
There are currently 7 Geo characters in the game. Most of them can make Geo constructs, while some of them can create a shield aside from those built by Crystallize.
Noelle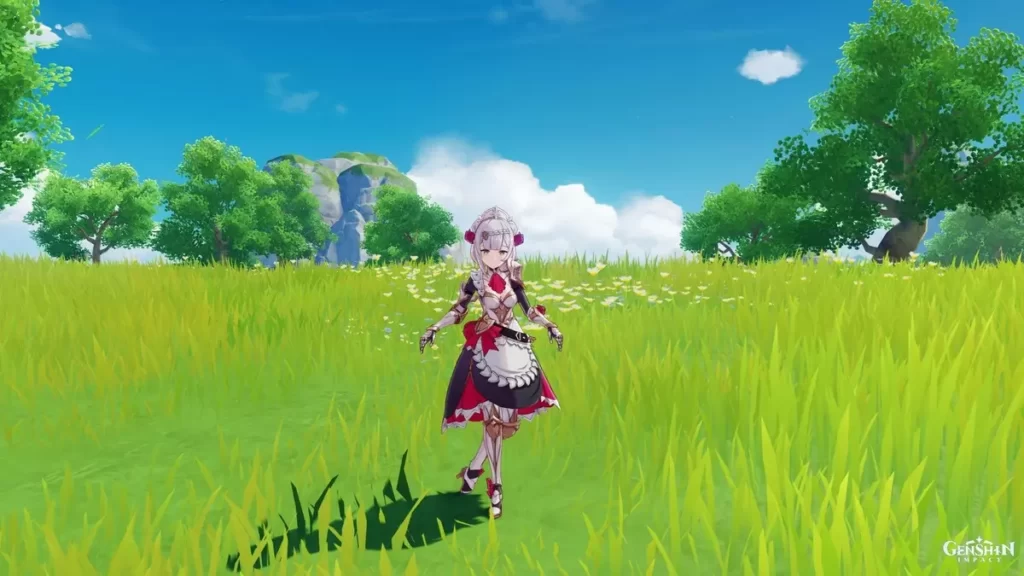 Noelle is almost in every ranking article: best shield, best healer, and now one of the best Geo characters. Though last, Noelle is best built as Geo shield support. Not only are her constellations easy to collect, but her scaling also bases on her DEF. Her elemental skill Breastplate summons a Geo shield and has a chance to heal all party members for every Normal or Charged Attack Noelle hits. Her burst Sweeping Time converts attack DMG to Geo DMG, so it'll be easier to gain elemental shards. More shards mean more Crystallize shields.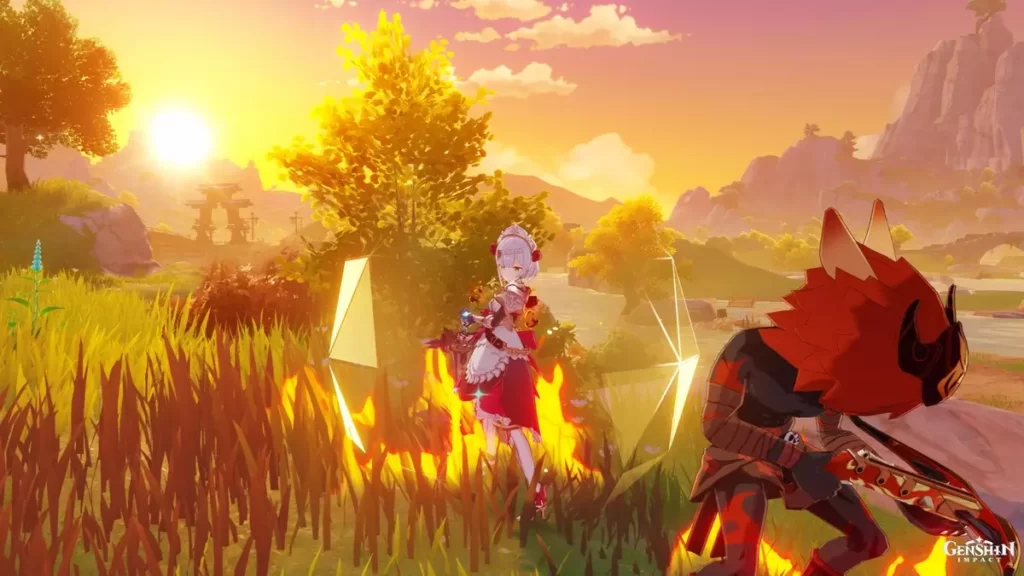 Passives
A notable passive of Noelle's is her Ascension 4 passive. Every 4 hits of Normal or Charged Attack will decrease the cooldown of her elemental skill by 1 second. Her Ascension 1 passive is a clear message that she's built best as shield. As long as Noelle is in your party, she will create a powerful shield for your active character if their HP falls below 30%.
Constellations
We all know that Charged Attacks usually deal more damage than Normal Attacks, but they are too time-consuming. Fortunately, Noelle's C2 decreases the stamina consumption of her Charged Attacks by 20%, as well as its damage by 15%. C1 alone though is already a sweet bonus. When Noelle's elemental skill and burst are active at the same time, the chance for her elemental skill's healing to effect is increased to 100%.
Yunjin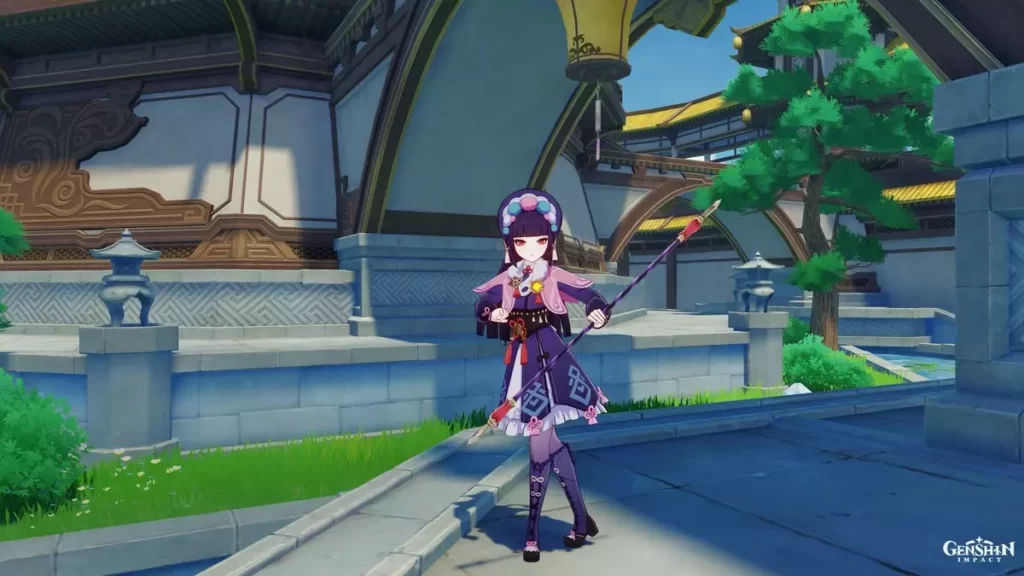 Yunjin is a new character from Liyue. She was first obtainable in Shenhe's and Xiao's rerun banner, and she's the first Geo four-star polearm character. What I like about Yunjin is she is very cheap to build. You would want to focus more on leveling up her burst Cliffbreaker's Banner, which buffs your characters' Normal Attacks. The bonus scales off her DEF. Her elemental skill Opening Flourish deals Geo DMG and has 2 charge levels. The more time you charge or hold the skill, the higher the level and damage.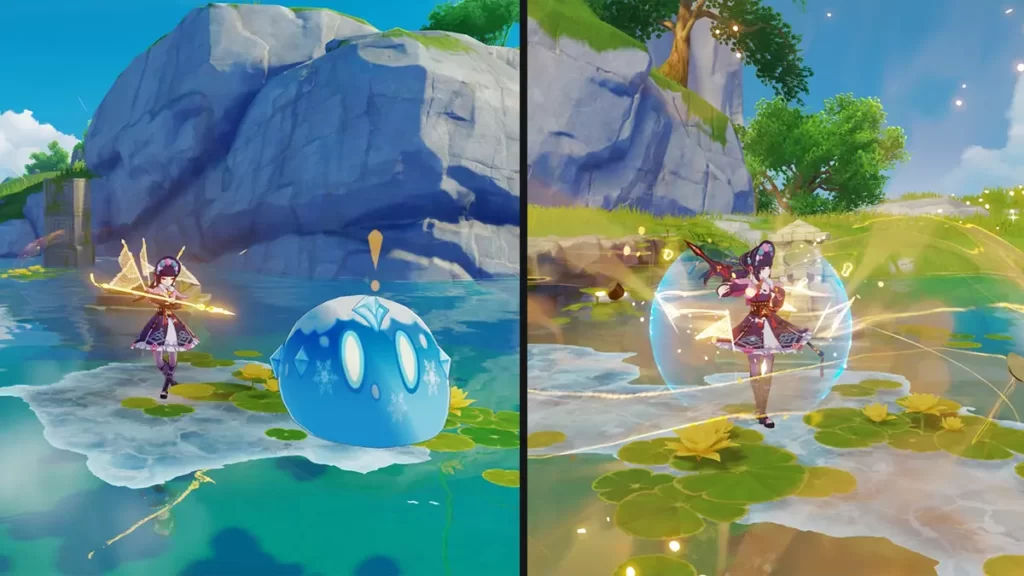 Passives
There is no need to charge Yunjin's elemental skill to obtain charge level 2, as long as you unlock her Ascension 1 passive. You just have to use the skill at the exact moment an opponent attacks you. Time to learn parrying! Ascension 4 passive focuses more on her burst. The Normal Attack DMG Bonus you get from her burst will be increased for every elemental type in the team. The more elemental types in your team, the higher the DMG bonus increase!
Constellations
C1 Yunjin is already a blessing for those building her as burst support. At C1, Yunjin's burst cooldown is decreased by 18%. C2 is even better. After you use her burst, all party members' Normal Attack DMG is increased by 15% for 12 seconds. C4 Yunjin's DEF is increased by 20% for 12 seconds whenever she triggers a Crystallize reaction. Finally, C6 grants all characters under her burst effect 12% increased Normal Attack speed.
Gorou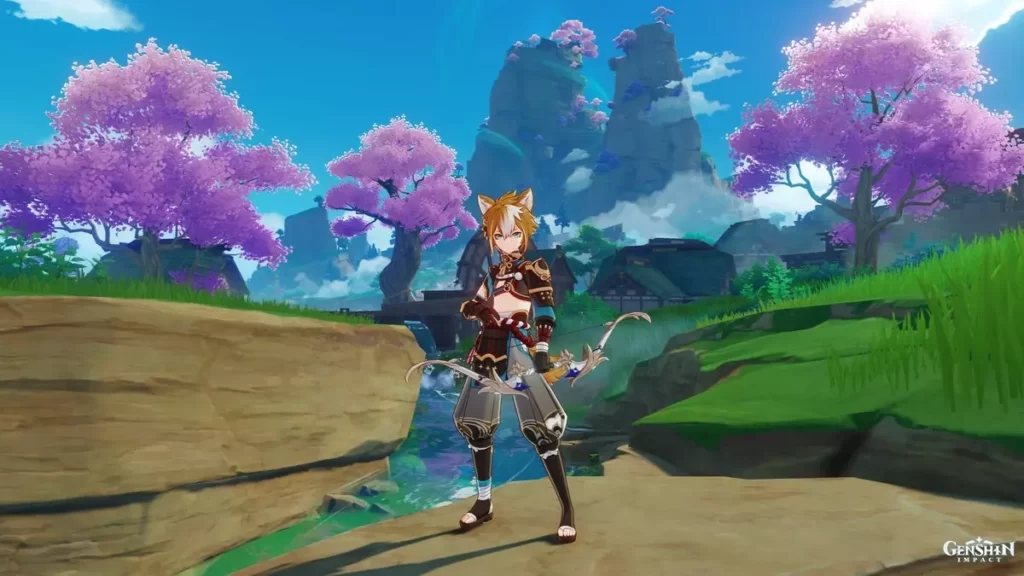 Our first Geo bow character is a four-star, and he is oh so adorable. Not only that, he's also an amazing support for Geo characters. Gorou's skill Inuzaka All-Round Defense deals AoE Geo DMG when used. He also applies a war banner in the field which buffs your characters based on the number of Geo characters in your party. 1 Geo character gives DEF bonus, 2 gives increased resistance to interruption, and 3 gives Geo DMG Bonus. His burst Juuga: Forward unto Victory creates a General's Glory field. This deals AoE Geo DMG as well and gives the same buffs as the skill, except it moves with your active character and pulls elemental shards into your AoE.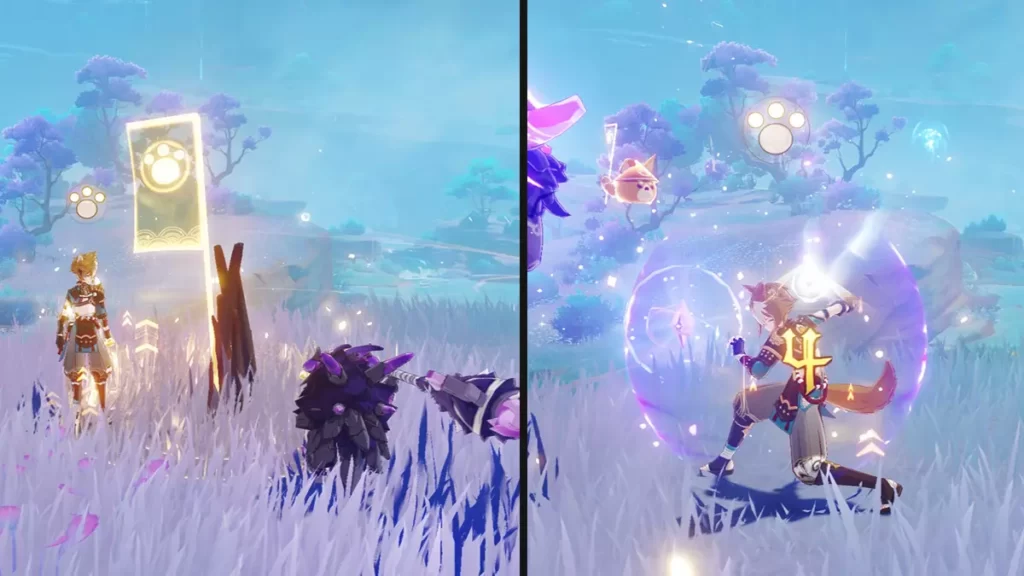 Passives
Gorou's utility passive is a big help for those exploring Inazuma, as he displays the location of local Inazuma resources on your mini map. And at Ascension 1, all characters will receive a 25% DEF increase for 12 seconds after every use of his burst.
Constellations
C4 transforms Gorou into a part-time healer. When there are 2 or more Geo characters in the party and his burst is used, characters within its AoE will heal every 1.5 seconds. This healing is based on 50% of Gorou's DEF. C6 increases the crit DMG of Geo DMG. This can happen after using his skill or burst and will depend on the buff level. The higher the buff level, the higher the crit DMG bonus.
Ningguang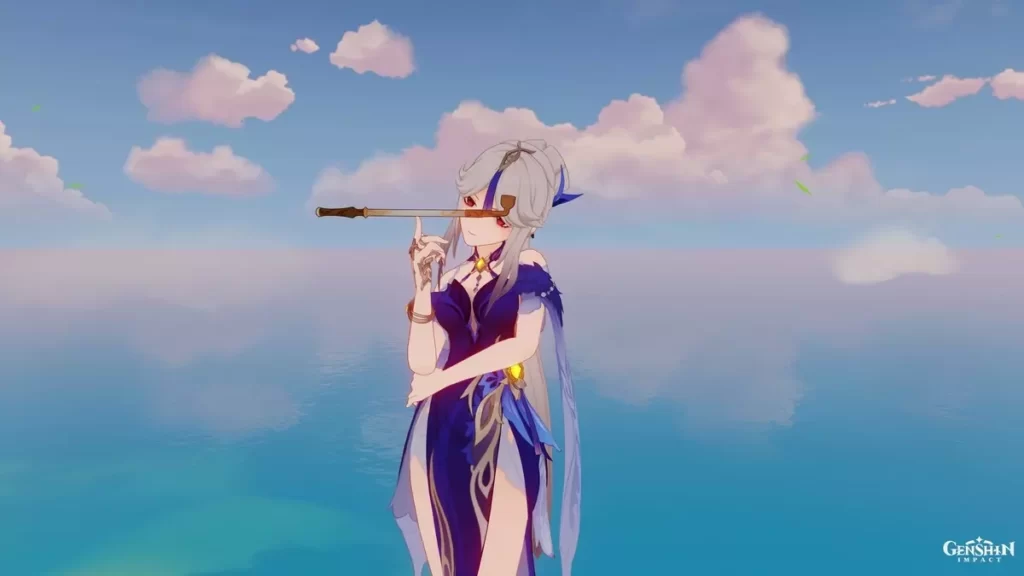 A lot of players have always believed that Ningguang should be a five-star Geo character. She is wealthy, influential, and well-respected in the city of Liyue. She is also very fun to play, and I can say so since she is personally my favorite main DPS. Every hit of a Normal Attack grants Ningguang 1 Star Jade, which deals additional Geo DMG. She can hold a maximum of 3 Star Jades which she can release through Charged Attacks. It is through these Star Jades that Ningguang deals a lot of Geo DMG, so remember to use Charged Attacks every time you obtain Star Jades. They will disappear once you switch characters. Her elemental skill Jade Screen deals Geo DMG and blocks opponents' projectiles. The screen's endurance scales off her max HP. Her burst Starshatter scatters a great number of gems all at once, dealing Geo DMG.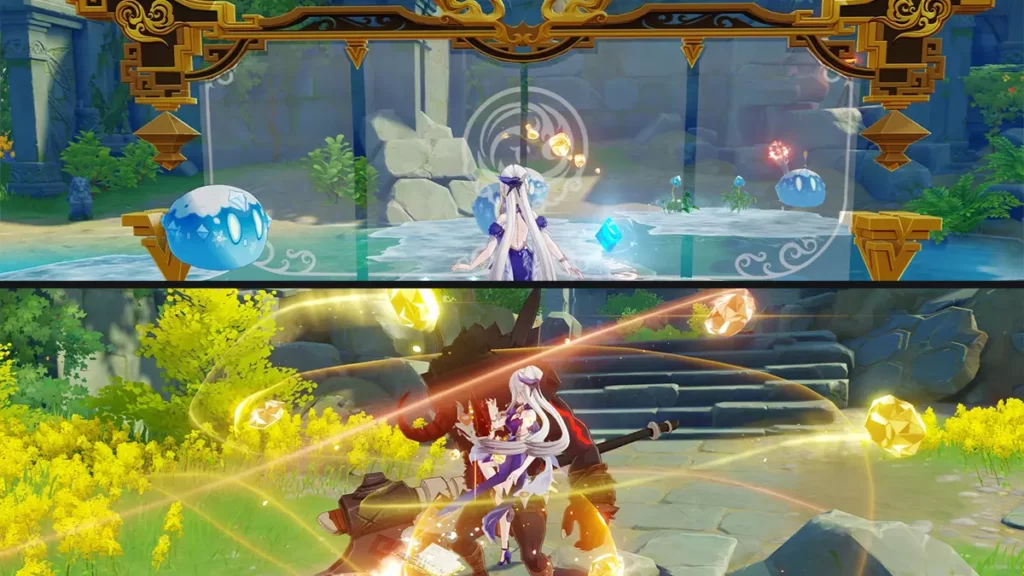 Passives
Ningguang unleashes her true power through her passives. At Ascension 1, if Ningguang equips at least 1 Star Jade, her Charged Attacks won't deplete stamina. She can be a Geo support at Ascension 4, wherein she grants characters that pass through her Jade Screen a 12% Geo DMG Bonus for 10 seconds.
Constellations
Ningguang's constellations are a must. My favorite and must-have constellations would have to be C2 and C6. At C2, the Jade Screen's cooldown will reset every time it shatters. This can occur every 6 seconds. At C6, Ningguang immediately gains 7 Star Jades every time she uses her burst.
Albedo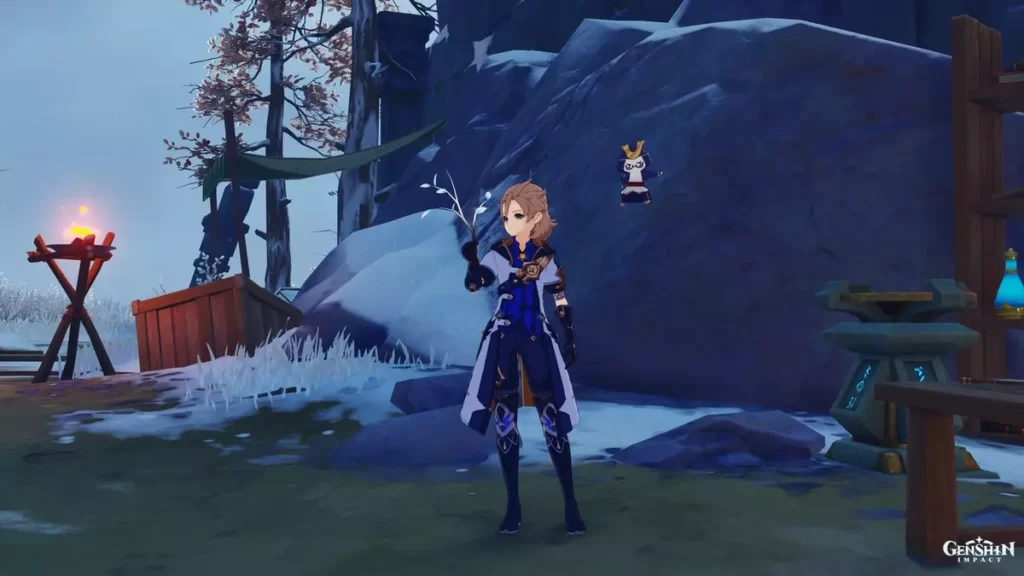 Albedo has been long released in the game already, as he even had a rerun banner just recently. He is a five-star sword user from Mondstadt, and he works best as an off-field support or DPS. His elemental skill Abiogenesis: Solar Isotoma creates a flower that deals AoE Geo DMG upon appearance. This flower can be climbed, and opponents within the field will take AoE Geo DMG from Blossoms every time they get hit. The DMG scales off Albedo's DEF. His burst Rite of Progeniture: Tectonic Tide summons Geo crystals that deal AoE Geo DMG as well. If a flower is on the field, 7 Blossoms will be generated, dealing additional AoE Geo DMG.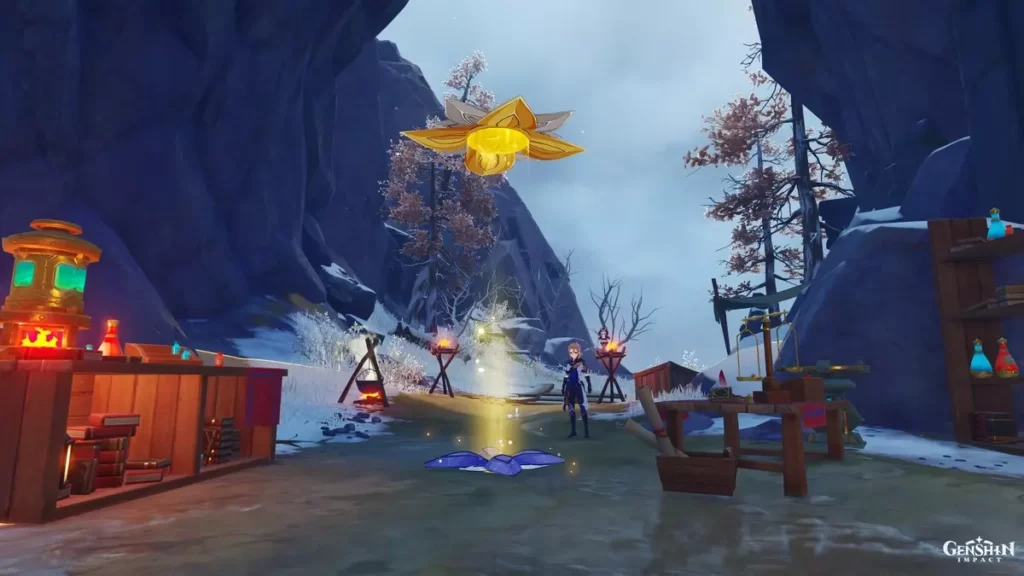 Passives
At Ascension 1, the Blossoms from Albedo's skill will deal 25% more DMG to opponents with 50% HP or below. Meanwhile at Ascension 4, using Albedo's burst increases the Elemental Mastery of all nearby characters by 125 for 10 seconds.
Constellations
Since the flower from Albedo's skill can be climbed, it will be easy to do a Plunging Attack. At C4, characters within the skill's field will have their Plunging Attack DMG increased by 30%. Damage can be increased more at C6, wherein party members within the skill's field with a Crystallize shield will receive 17% increased DMG.
Arataki Itto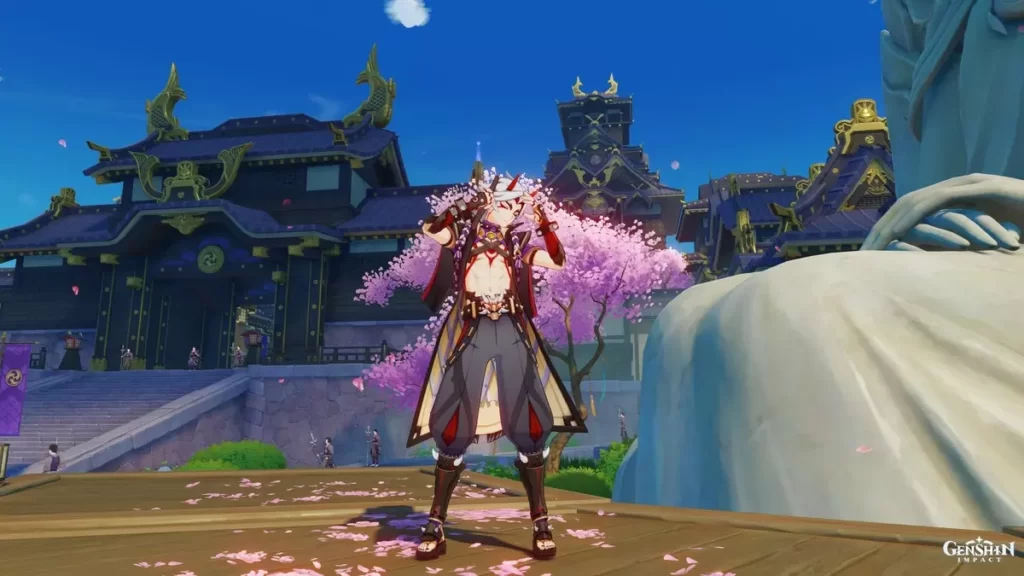 A lot of players may have put Noelle's artifacts into Itto's. Because like Noelle, Itto is a Geo claymore character whose skills scale off DEF. Itto however is a five-star and from Inazuma. In his elemental skill Masatsu Zetsugi: Akaushi Burst, Itto releases his pet bull (or cow?) Ushi that taunts enemies and deals big Geo DMG. When Ushi scores a hit, Itto gains 1 stack of Superlative Superstrength. This superstrength can be used in his Arataki Kesagiri Charged Attacks, wherein he can slash enemies without consuming Stamina. In his burst Royal Descent: Behold, Itto the Evil!, all his attacks are converted into Geo DMG. His Normal Attack speed and ATK is increased, while his Elemental and Physical RES is decreased by 20%.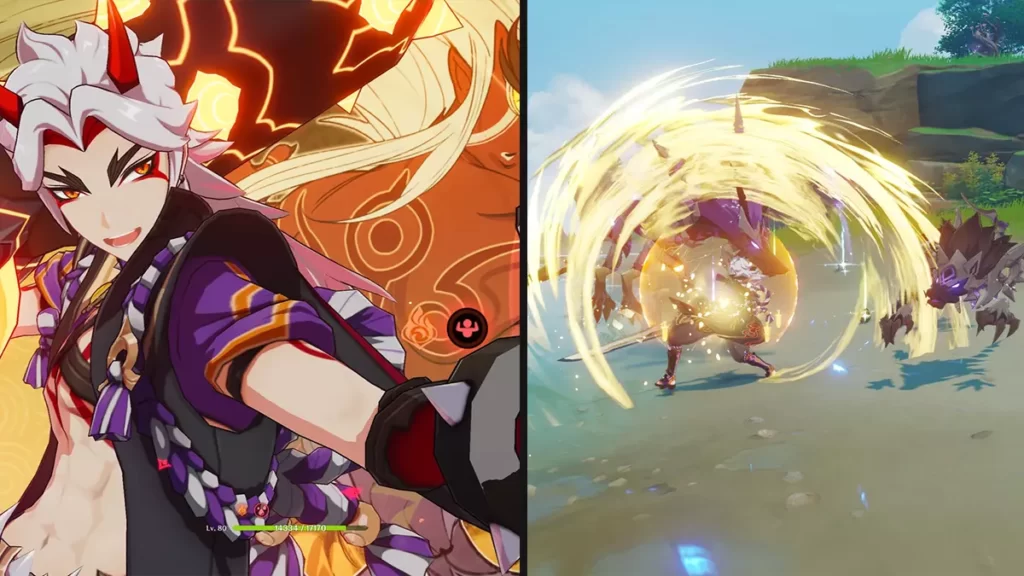 Passives
Itto's utility passive is a gift for Serenitea Pot lovers. Party members have a 25% chance to obtain an additional wood whenever they are attacking trees. At Ascension 4, the DMG of Arataki Kesagiri is increased by 35% of his DEF.
Constellations
The last constellations of five-star characters may be hard to obtain, but Itto's C4 is a good buff for other characters. After C4 Itto use his burst, all characters receive a 20% DEF and 20% ATK for 10 seconds. C6 focuses on his Charged Attacks, wherein they deal an additional 70% crit DMG. Plus, he has a 50% chance of not using his stack of Superlative Superstrength.
Zhongli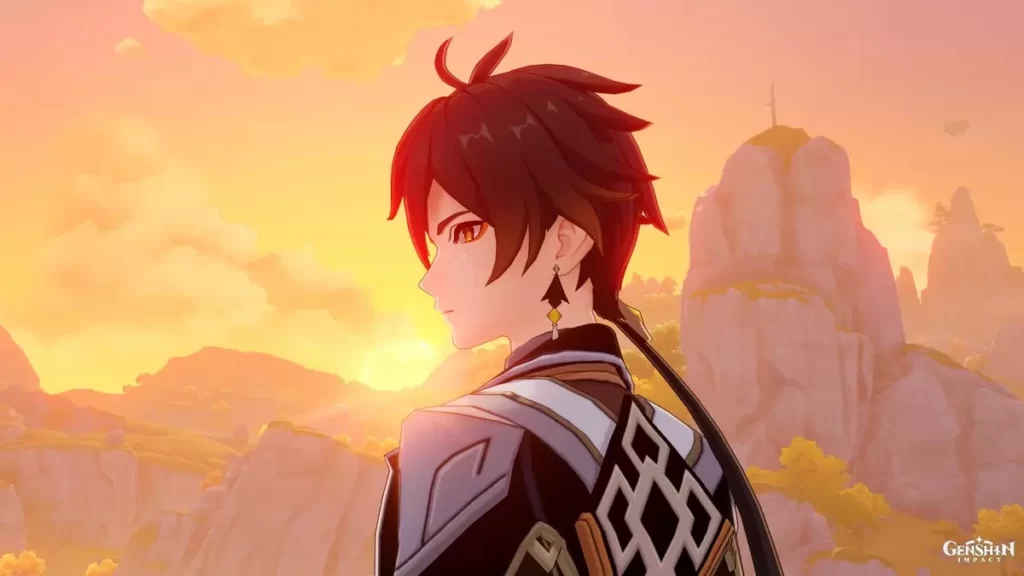 The best Geo character in the game is none other than the Geo archon himself, Rex Lapis. The man has had 3 banners already! His shield's durability and petrifying burst is the reason why players always pull for him or his constellations. Holding his elemental skill Dominus Lapidis creates a very strong Jade Shield that scales off his max HP. Holding or tapping the skill also creates a Stone Seele, which deals AoE Geo DMG over time. Players can climb this Geo construct or use it to block attacks. His burst Planet Befall applies Petrification to opponents, wherein they cannot move.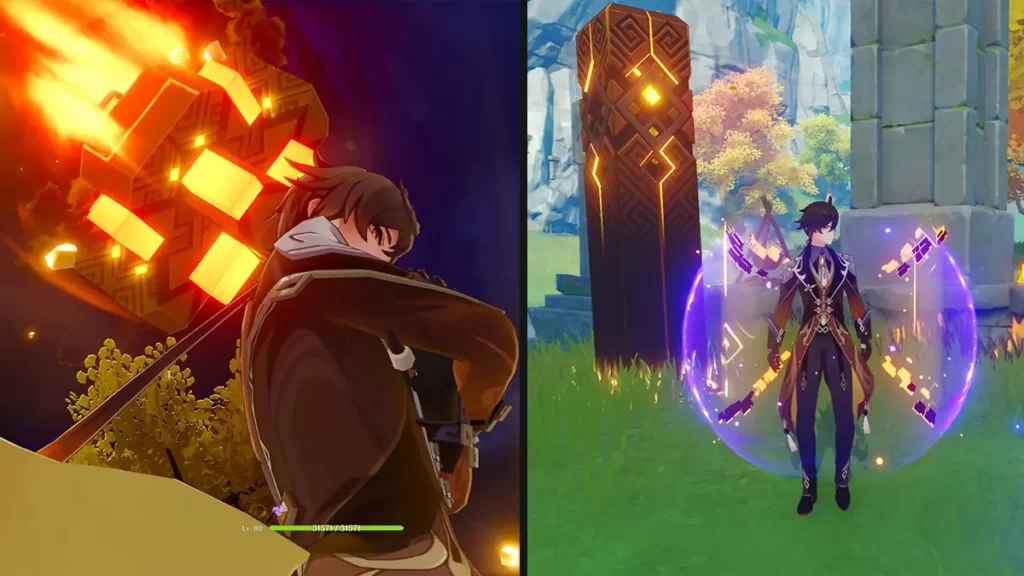 Passives
At Ascension 1, characters protected with the Jade Shield obtain a 5% increased Shield Strength every time the shield takes damage. This buff can be stacked up to 5 times and will last until the shield disappears. At Ascension 4, Zhongli gets buffed more based on his max HP. Physical Attack DMG is increased by 1.39%, skill DMG is increased by 1.9%, and burst DMG is increased by 33%.
Constellations
Players in co-op mode will be glad to see a C2 Zhongli, as using his burst grants all nearby characters a Jade Shield afterwards. If you use him as burst support, you may consider C4. This increases his burst's AoE by 20% as well as the duration of Petrification by 2 seconds. C6 Zhongli meanwhile heals your shielded characters. If the Jade Shield takes damage, 40% of the incoming DMG will be converted to HP for the current character.
---
The best Geo characters make your gameplay easier because they easily generate shields for your characters. You can worry less about dodging and focus more on attacking. You can also opt for a full Geo team comp if you want so that you don't have to think about what elemental reaction works best.