In the Genshin Impact game, cooking food is a way to regenerate health. But which recipe should you cook? This article will tell you about the best recipes for cooking in Genshin Impact and how they can help increase your HP. Come find out more!
The cooking system in Genshin Impact is fantastic. Prioritizing these meal ideas would not be a bad idea.
Genshin Impact is all about exploration and discovery, but it has in common with many other games? You can cook food to help make your journey more enjoyable. To get started on the stove (which are found both outdoors near campfires or inside cities), head up there – which will bring up menus offering different dishes that you could potentially try out for yourself!!
Check out our list of "Best food to cook in Genshin Impact."
Jade Parcels
Jade Parcels are a must-have for any boss fight or Abyss expedition, thanks to their exceptional damage boost. With the cherry on top of this dumpling with cabbage wrap, it provides a whopping 224~320 increase to ATK and a 6-10% CRIT Rate for 300 whole seconds.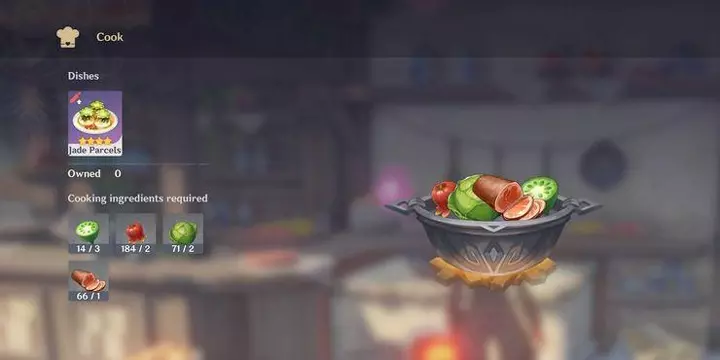 For most parties, that is plenty of time to dispatch a problematic boss swiftly. They won't be able to utilize the entire duration due to this ferocious pill. However, because it requires three Lotus Heads, two Jueyun Chilis, two Cabbages, and one Ham, don't expect it to be simple to prepare.
Goulash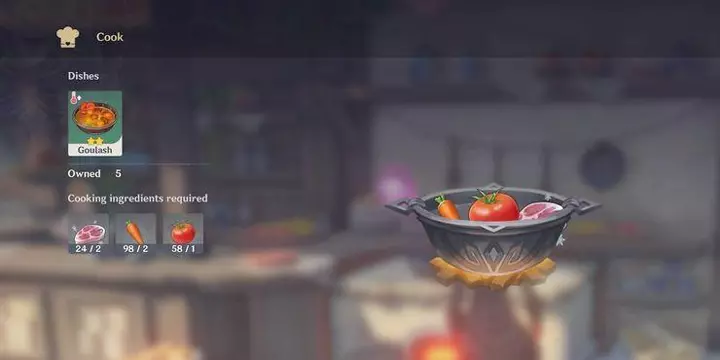 Goulash is a dish available after collecting frosted meat in Dragonspine. Goulash is a unique food in the game that can support the pain of extreme cold, making traveling through the area much more accessible. For 200 seconds, goulash provides a .5% resistance to sheer cold. To prepare it, you'll need two pieces of chilled meat, two carrots, and a tomato.
Golden Shrimp Balls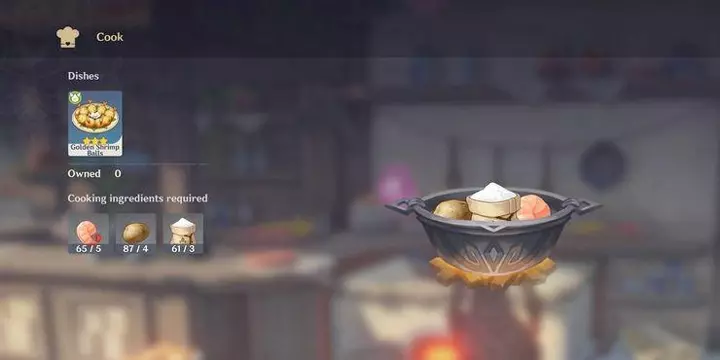 The Golden Shrimp Balls are one of the most valuable receiving items available. Surprisingly, the formula is simple to make in bulk.
Also Read: Best Settings For Genshin Impact: Get The Highest Performance And Graphics.
The main component is shrimp, which may be purchased in enormous quantities at Liyue Harbor's general store. Players must have five shrimp, two potatoes, and three flowers to cook the recipe.
Mondstadt Hash Brown
The Mondstadt Hash Brown reigns supreme for individuals in high-enough Adventure Ranks wanting to restore the most health after some intense fights or significant blunders. Each serving repairs 30%-34% of a character's Max HP.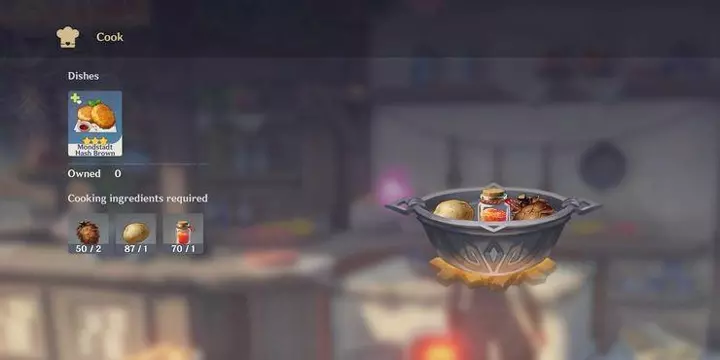 The healing amount of this food is exceptionally high, as it provides 600-1,900 HP back as a bonus. It's also one of the most simple meals to prepare with a heal amount of 2200 HP.
You will need two Pinecones, one potato, and one jam. The Jam might be complicated since it must be refined, but already prepared ones are available in the city shops.
Flaming Red Bolognese
The Flaming Red Bolognese is one of the best food items for this job, performance, and flavor. It's as delightful and fresh as it sounds, and it can even be more useful in-game since the Flaming Red Bolognese can heal up to 18-22% of Max HP per character. It will also replenish 300-470 HP every 5 seconds until the next 30 seconds.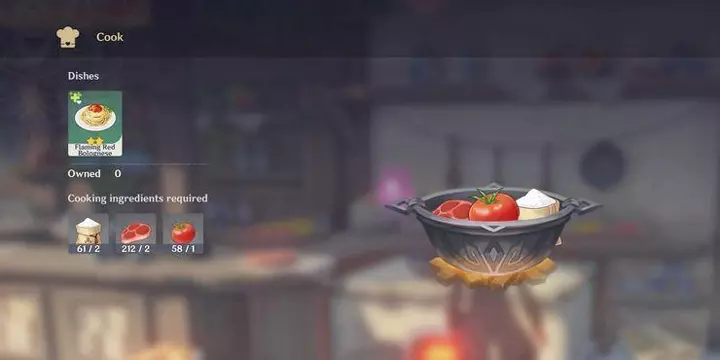 It's not the greatest panic button healing spell, but it's useful for endurance brawls, especially against bosses with significant and damaging attacks. It's presently one of the most potent heal meals available, with just two Flour, two Raw Meat, and one Tomato required.
Also Read: Best Phones For Genshin Impact.
Noodles With Mountain Delicacies
Losing a character and wasting revival food by running out of steam while climbing a mountain or gliding across the sea is one surefire way to lose a player. That's why emergency rations like Noodles with Mountain Delicacies can be a real lifesaver.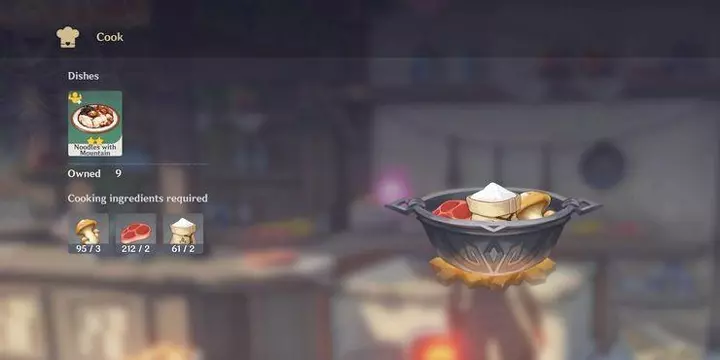 It returns 80 Stamina, which is excellent for when players underestimate the height of a mountain or the distance to a gliding or swimming location. It's also not difficult to construct, requiring just three Mushrooms, two Raw Meat, and two Flour that may be purchased if necessary.
Sweet Madame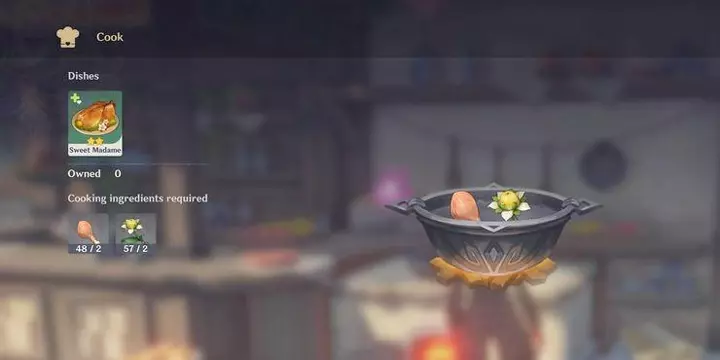 Sweet Madame heals for a tremendous amount, even more than the Mondstadt Hash Brown. It restores 22% of Max HP to any character and adds a flat 1200 HP on top of that. It may not be as generous as the Mondstadt Hash Brown, but at least the ingredients are easier to come by.
2 Chickens and 2 Sweet Flowers are all that are required. Being a destructive wanderer in the open world allows players to obtain them.
Teyvat Fried Egg
Teyvat Fried Eggs are the second Best food to cook in Genshin Impact. As you may have guessed from Genshin Impact's name, food is the potion in this mod. It would follow that the brews should be inexpensive and not require too much effort to produce. Teyvat Fried Egg, on the other hand, perfectly fits that description.
Also Read: Best Phones For Genshin Impact.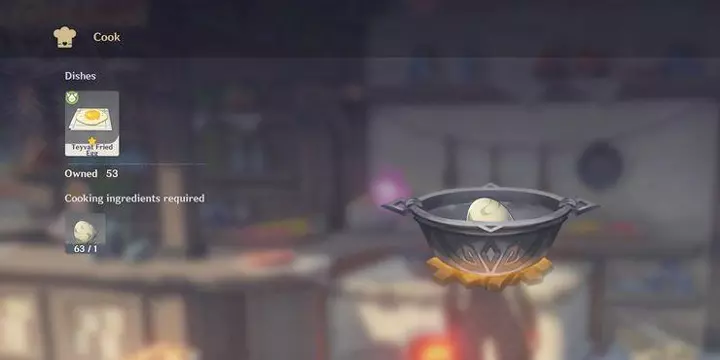 It's just a simple cure that gives each character 50 to 150 HP back. It only costs 1 Bird Egg, though. They're commonly found in trees, making the Teyvat Fried Egg a potion that thrives anywhere.
Crab, Ham & Veggie Bake
Carb is the top Best food to cook in Genshin Impact. Nothing beats the Crab, Ham & Veg Bake (ignoring the missing Oxford comma) for today's most fantastic revival food in Genshin Impact.
It's also recognized as the Baked Vegetable Pie. This delectable morsel revives any knocked-out character and heals them.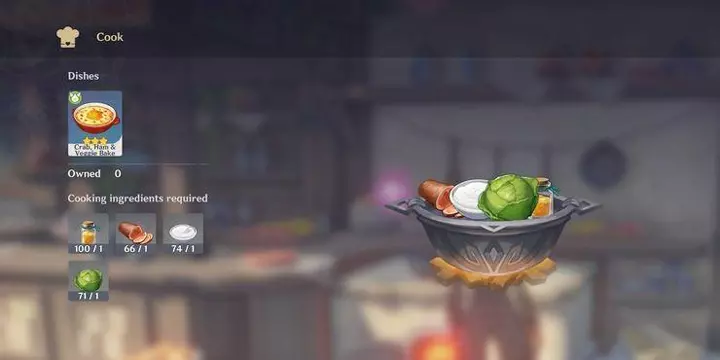 The Crab, Ham & Veggie Bake revives with about 900 to 1,500 HP depending on the quality or who cooked it. Despite being the most fabulous revive food, players cannot utilize it to restore downed cooperative teammates. It takes only a few ingredients, including 1 Crab, 1 Ham, 1 Cream, and 1 Cabbage.
We hope you have enjoyed this list of the Best Food to Cook in Genshin Impact. Be sure to check back for more posts about the game, including Best Settings For Genshin Impact: Get The Highest Performance And Graphics.
I think you found your best food from our list of top 8 recipes for Genshin Impact. It's up to you to choose the best recipe, but I recommend you try it all by one and check which one is best for you. Best of Luck!