Anime is a vast entertainment genre where almost everything goes. Superpowers? Check. Getting teleported to another world? Check. Magic? Why not? With so many possibilities, one can never know what to expect from a series just by looking at the title. Anime has no limits. It is only limited by one's imagination, and the whole world of the animated series is only the consequence of that imagination. Often, anime is about fighting in some fantasy world, but besides their battles and demons, you will also find romance, love, and even friendship!
However, if there is something all TV anime have in common is the unusual hair colors. Here it is normal to have bright blue, pink, white, or even multi-colored hair. If you are an avid anime connoisseur and a hair color nerd during the same time, then this article is for you. In this article, we will be presenting the anime girls that have the most amazing white hair. You've probably heard the phrase "When she was young, she had hair as black as midnight" at least once in an anime. This is a reminder that white hair is one of the rarest hair colors in anime.
Nearly all TV anime we watched as kids featured characters with colorful (and weird) hair colors – black, green, and blue were very common. But they were just colors and not white. That said, there are many white-haired female characters with diverse personalities. Following are our picks:
WARNING: Some of the entries may have spoilers for those who haven't watched the series.
Chloe' dApchier – The Case Study of Vanitas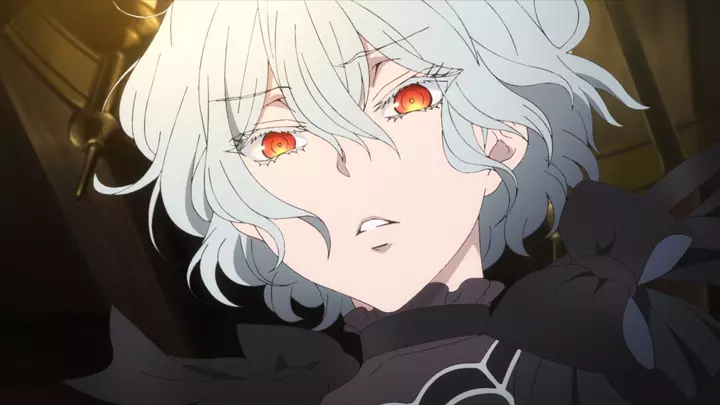 Introduced in the second season of the series, Chloe appears as an old vampire with the appearance of a young girl. However, she has a mature personality, and while she may appear fierce to some, she is kind and loving to those close to her. Her silvery-white hair and her mysterious personality have earned her the title of the Silver Witch of the Forest.
Mirajane Strauss – Fairy Tail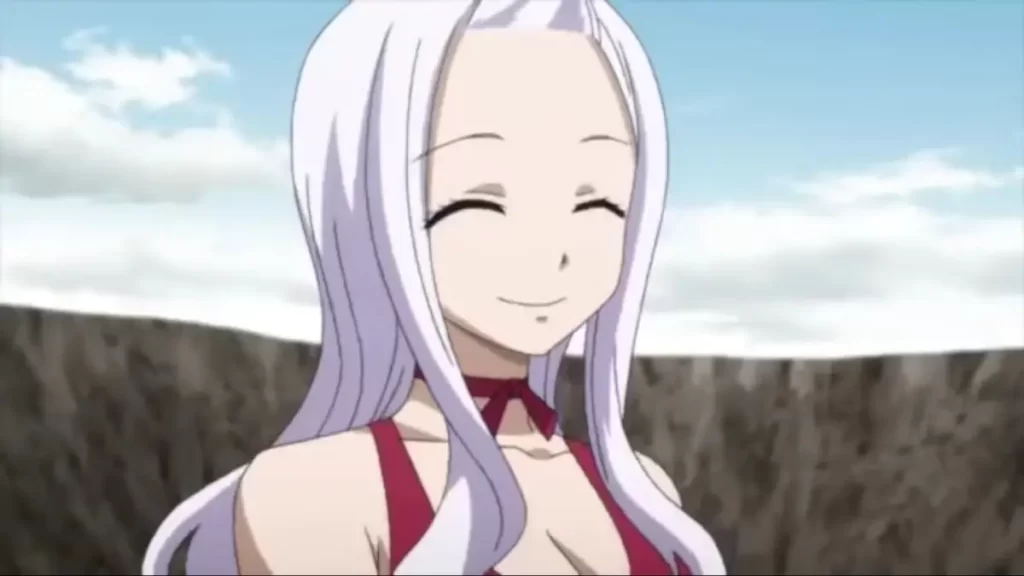 Mirajane is a bright young woman with a bubbly and somewhat clumsy personality. She is shown in the Fairy Tail guild when Lucy first joins as a member. Mira has a dark backstory; however, that does not stop her from being compassionate and an older-sister figure to all the guild members. She is also quite famous for her looks and often poses as a model for the weekly sorcerer.
Siesta – The Detective is Already Dead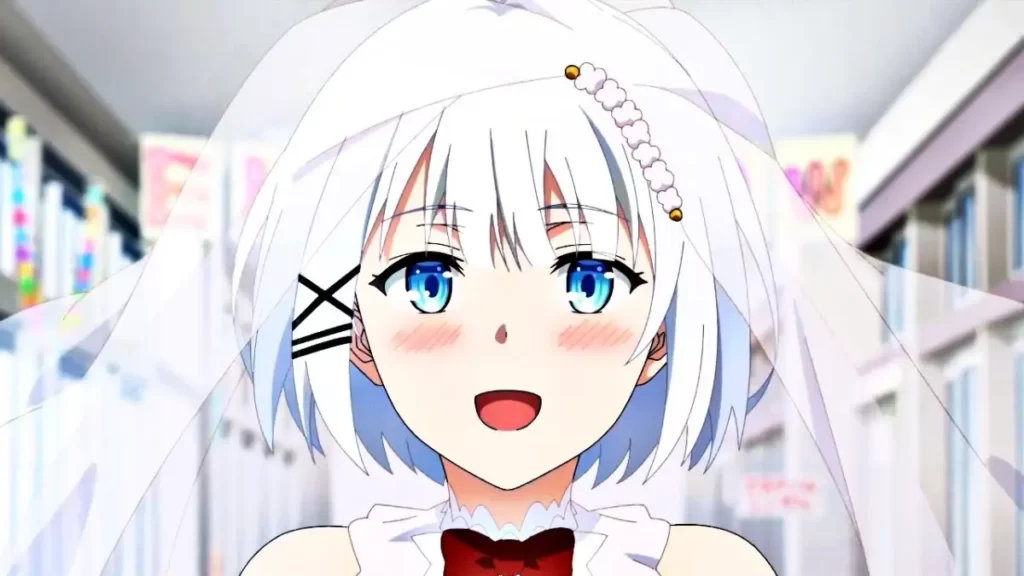 We have a detective on our list next. Siesta is the main protagonist and self-proclaimed great detective in the series. Her chin-length white hair is styled as a bob. Combined with her cerulean eyes, she gives off an aura of a mysterious young girl. While her actual age, name, and origins are unknown, she is renowned for her case-solving abilities and beauty.
Sophia Ascart – Reincarnated as a Villainess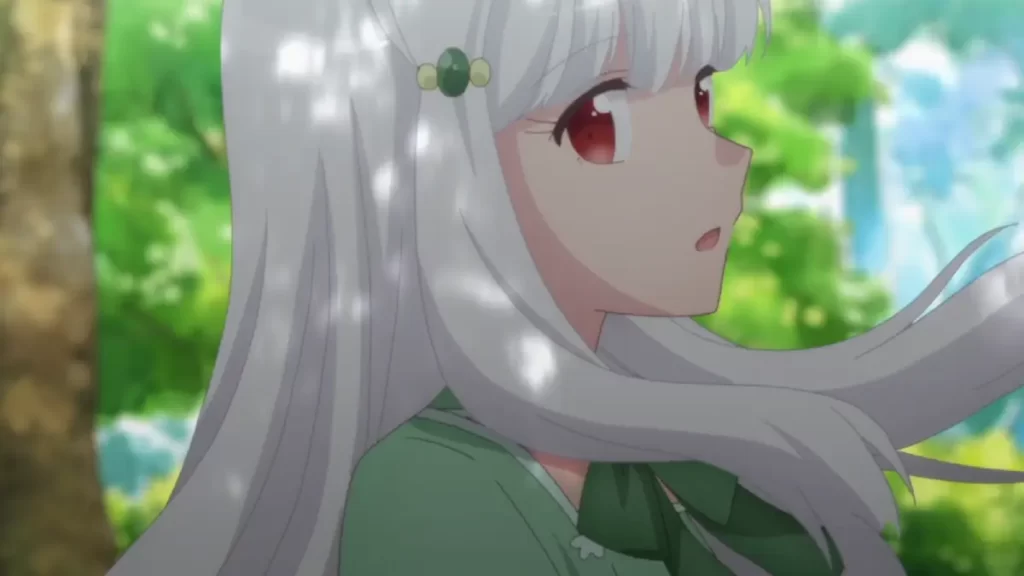 White hair may be beautiful in our eyes, but not every character has received the same treatment. Sophia Ascart is the daughter of the prime minister in the fantasy world of Fortune Lover. Despite her nobility, she is shunned constantly by the world due to her seemingly "ghostly hair" and "blood-red" crimson eyes.
As a result, she is shown to be reserved and quiet at the beginning. However, after opening up to the protagonist, Catarina Claes, she soon reveals a much more dynamic personality. She loves reading books and has a strong passion for romance novels, which she shares with Catarina.
Lisanna Strauss – Fairy Tail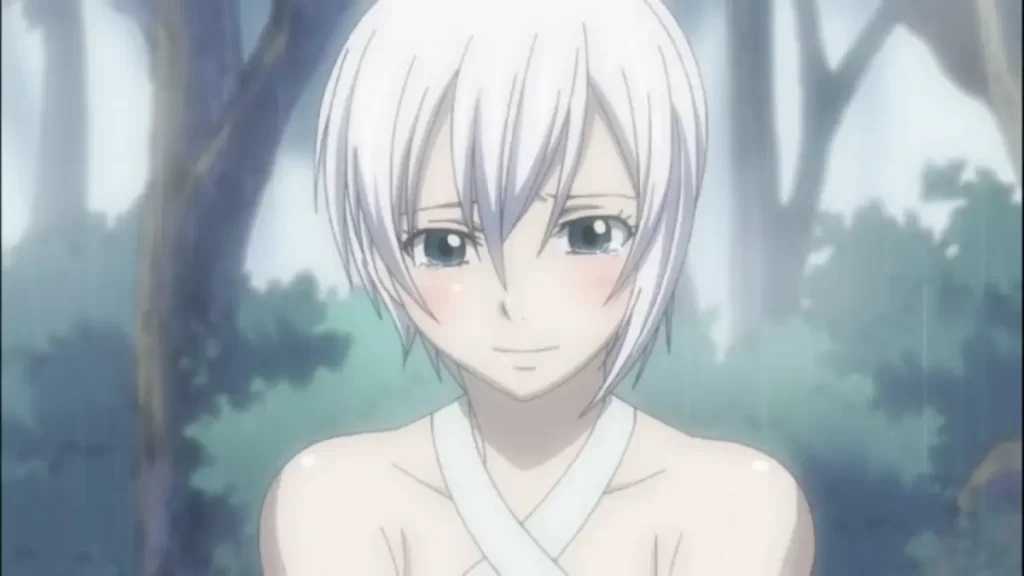 Lisanna is the 5th addition to our list and, as you may have guessed by her last name, is the younger sister of Mirajane Strauss. Both sisters have flowing white hair, and while Mira has her long hair down, Lisanna is always shown with a shorter haircut. She is one of the first friends Natsu makes after he joins the guild. As a recurring character, she played a major role in Natsu's character development and the Edolas Arc.
Yamato – One Piece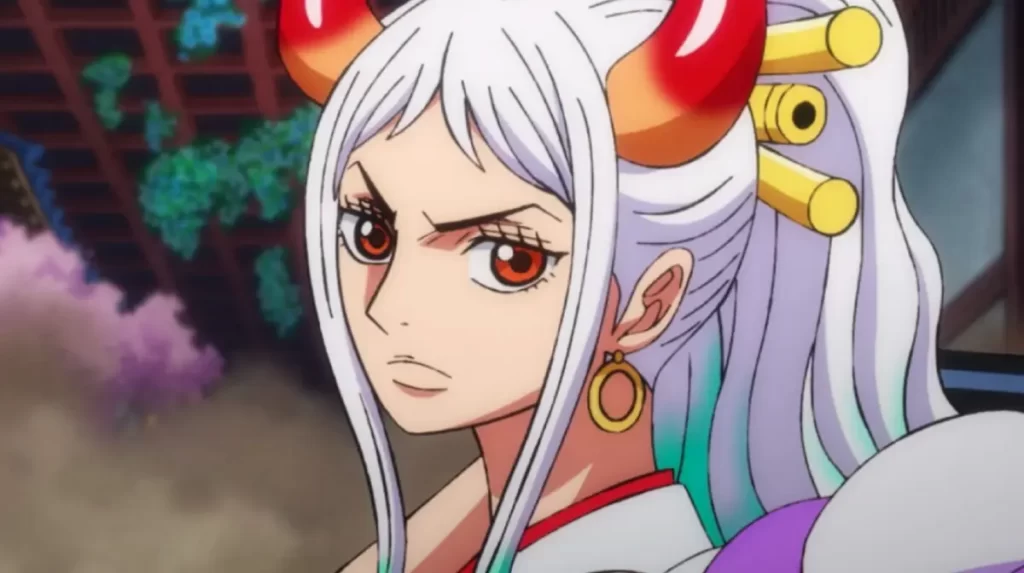 Yamato is an Oni Princess, and while her appearance may give her a very feminine aura, she is much like a Warrior Prince. She is strong, and her desire to be even stronger burns further when she is confined to Onigashima. With both brawn and beauty, she is indeed an interesting character.
Angel – Fairy Tail
Also Read: 25 Best Anime Vampire Girls
Originally introduced as part of a Dark Guild, Angel or Sorano is a celestial spirit mage. She has appeared in multiple Fairy Tails, the most notable one being the Oracion Seis arc. Angel has both the strength and cunnings to achieve victory in her battles. She sports short hair, which she eventually grows out. The feathers in her hair are one of her most notable features.
Sesshomaru's Mother – Inuyasha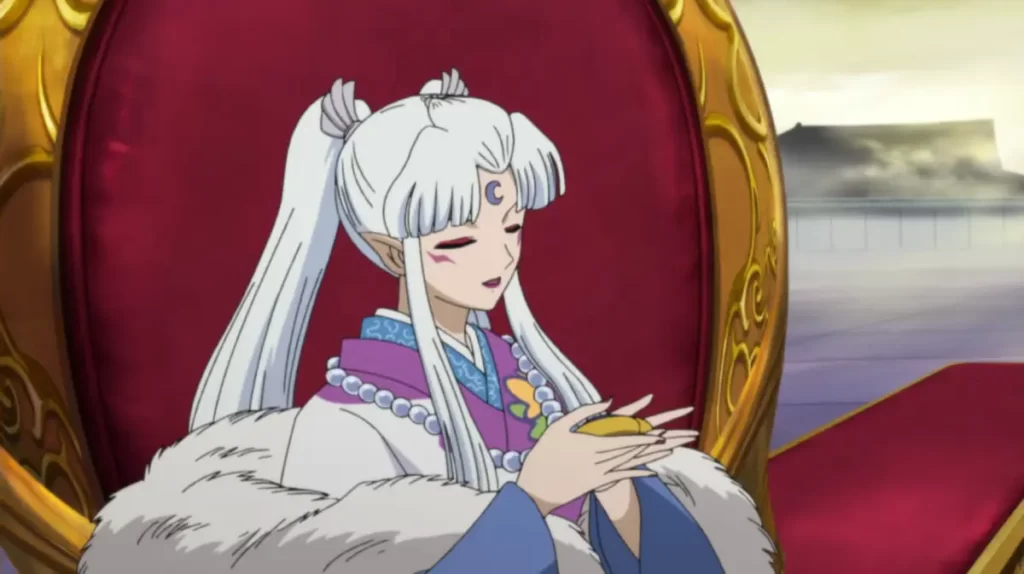 Also referred to as Lady Daiyokai, Sesshoumaru's Mother is a character from Rumiko Takahashi's popular series Inuyasha. She is a demon with an elegant personality. Like any mother, she loves her son very much, even if she does not express it. However, unlike other demons of her rank, she does not look down upon humans or weaker demons and even readily engages in conversation.
Yukino – Fairy Tail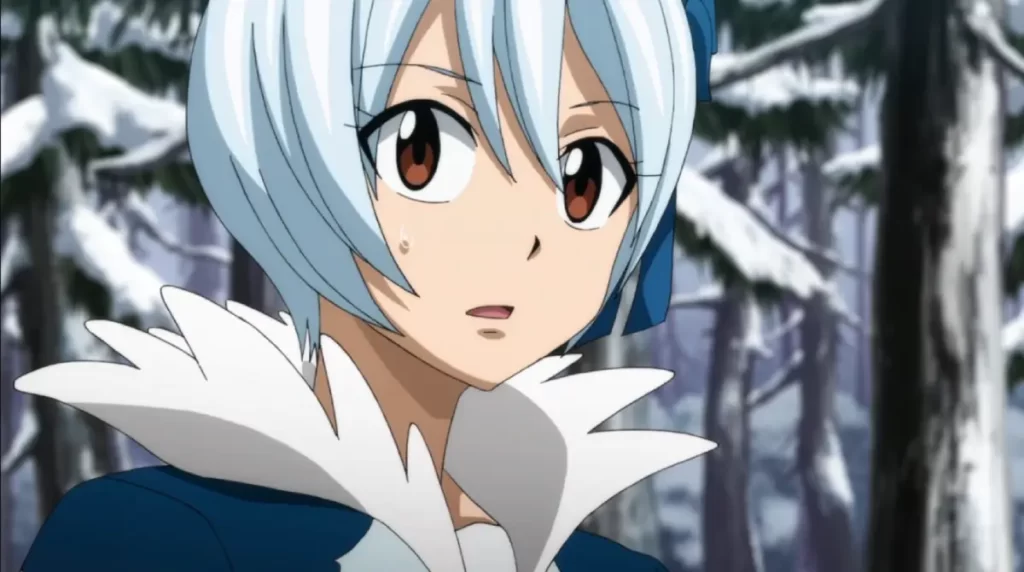 First introduced in the Grand Magic Games Arc, Yukino is also a celestial spirit mage. She has short bluish-white hair with fringes framing her face. Yukino loves her celestial spirits and is treasures her friends. She is also quite polite, referring to everyone using the honorific "sama" to the point of even speaking of the Fiore castle as "Castle-sama."
Kanna – Inuyasha
Kanna is one of Naraku's Incarnations, the main antagonist of the series. As an incarnation, Kanna is shown to not have any emotions of her own. While she can feel sadness to some extent, she is mostly emotionless. Her physical form resembles that of an 8-year-old girl. Her white hair is adorned with two flowers on either side.
Daki – Demon Slayer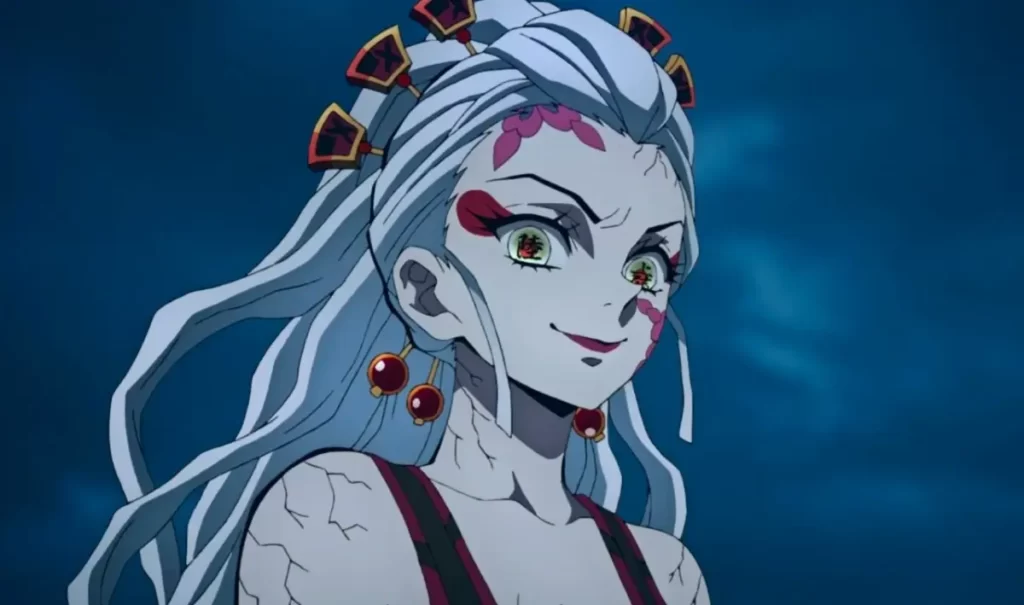 Yet another demon on our list, Daki has a beautiful appearance and a somewhat sadistic personality. She takes on an antagonistic role in the series and is shown to enjoy tormenting the weak. She is definitely one with a dark somewhat complex personality. If you are a demon slayer fan, you will understand why she made it to our list. She has it all, a complex story, looks, and power.
Kanade Tachibana – Angel Beats
Kanade is the main protagonist of the comedy series Angel Beats. While this series is labeled as a comedy, it also deals with many serious topics including death and the afterlife. As such, the characters are also well-developed.
Kanade is shown as a pretty, pale-skinned girl with a somewhat serious face. She does not show emotions clearly and this has often resulted in her getting injured. Kanade is kind, clumsy and eventually opens up to Otonashi, the male protagonist.
Elizabeth Liones – The Seven Deadly Sins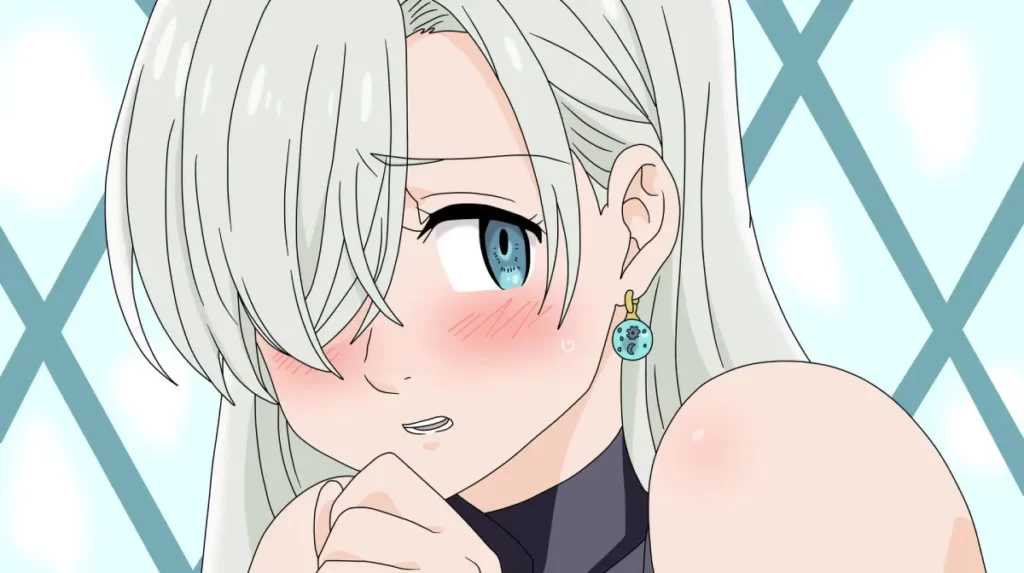 Elizabeth Lioness is the main female protagonist of the series. She has silvery-white hair in her current incarnation. Elizabeth is a bit of an airhead, she is the main love interest of Melodias. In her current incarnation, Elizabeth is caring, gentle, and extremely polite. She is also quite fragile however, that has not stopped her from being brave when others are in need.
Tomori Nao – Charlotte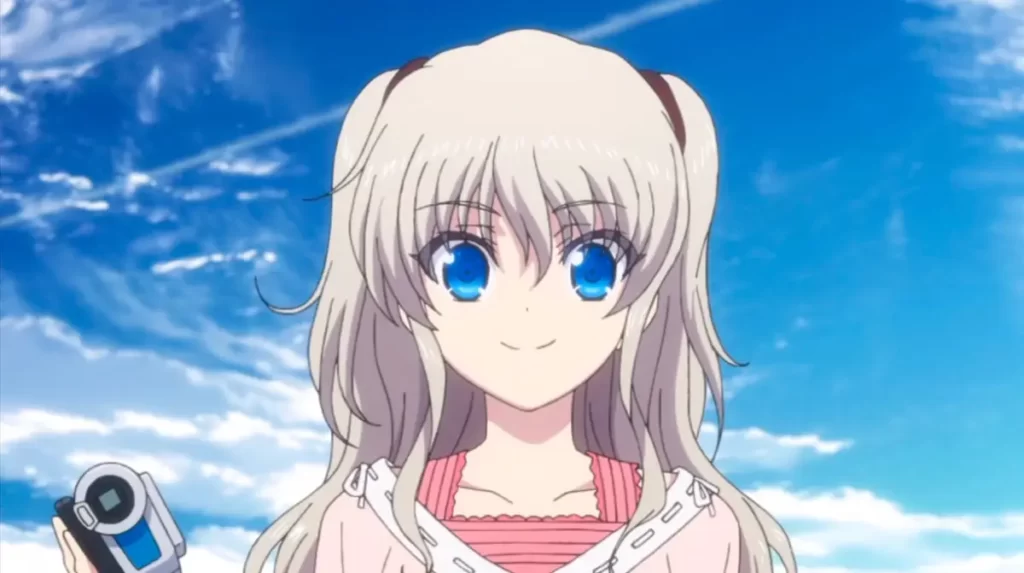 Also Read: 12 Reasons Why Anime is Amazing
Tomori is one of the main characters of the series Charlotte. Seen mostly with her hair tied in two ponytails with her uniform being her most common outfit. In others' eyes, she is hardworking and intelligent. However, while these are a part of her personality, she is also short-tempered and dislikes those who fail to recognize and appreciate her efforts.
Otsutsuki Kaguya – Naruto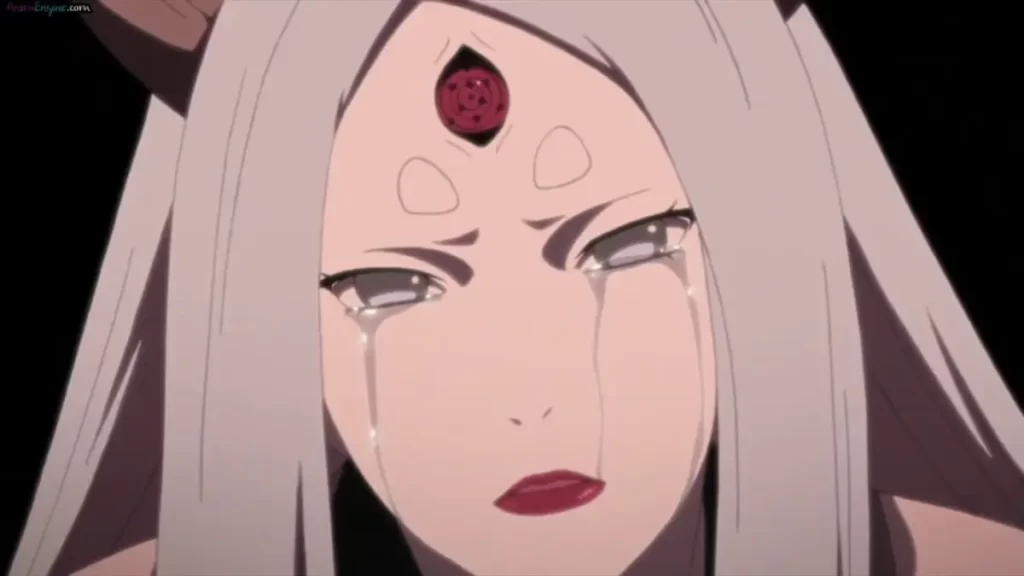 She is a major character in the Naruto series, being the primary reason why Ninja has the ability to use Chakra. Kaguya is not human, and although her origins are not completely known, we know that she is an extra-terrestrial. Nevertheless, Kaguya is capable of emotions, including feeling betrayal, love, and fighting for her children.
Isla – Plastic Memories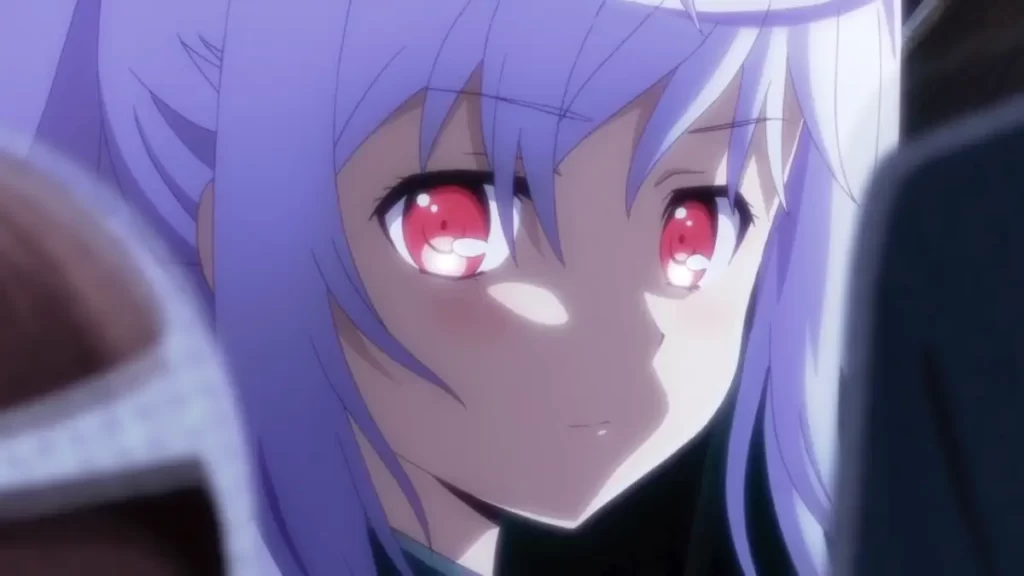 Isla is a reckless girl with white hair and crimson eyes. She appears as a young girl with short height, long hair tied in a ponytail, and an innocent face. Isla tends to feel awkward in social situations and often struggles with expressing herself. However, she is a responsible worker and cares about others' feelings deeply.
Queen Serenity – Sailor Moon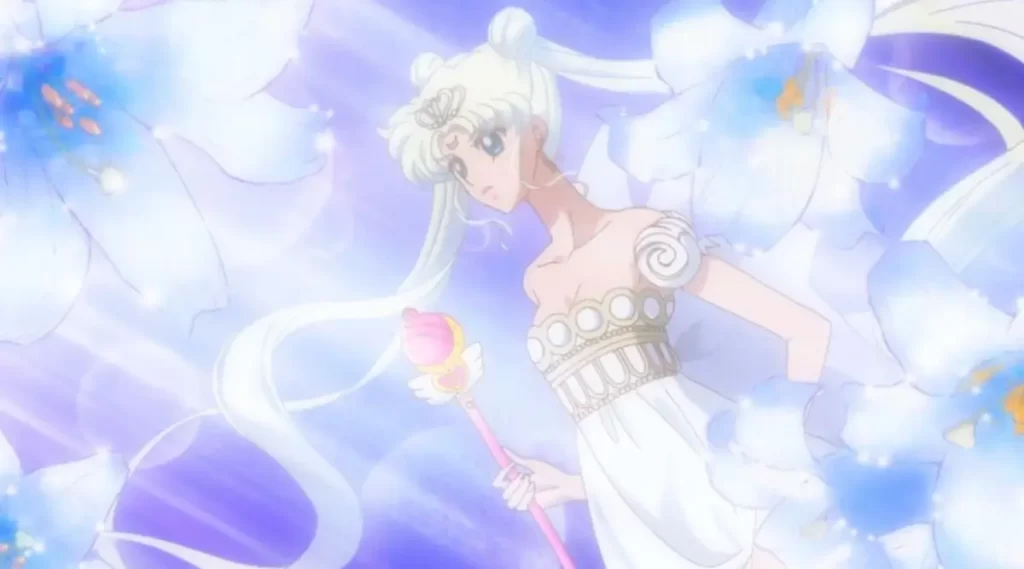 Sailor Moon is one of the most popular TV series, one that perhaps introduced anime to a large population. With that said, it is no surprise that our list features one character from this beloved show. Queen Serenity is Sailor Moon's mother. Her appearance is strongly reflected in her daughter. She is shown as a kind, elegant, caring queen who loves her family and her people.
Christa Sakamaki – Diabolik Lovers
Christa is one of the wives of Karlheinz, and the mother of Sakamaki Subaru in the Vampire anime, Diabolik lovers. Not much has been told about her in the series however, it is known that she has a quiet personality and was confined away from her son due to some tragic reasons. As a noble vampire, she is a graceful woman with beautiful white hair with a bit of a mournful appearance.
Towa Higurashi – Yashahime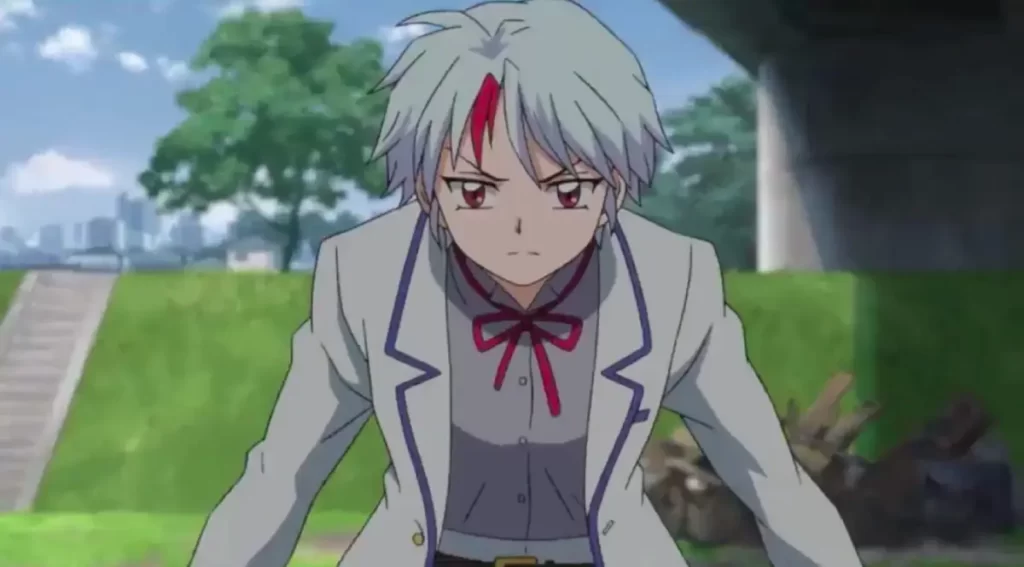 Sesshoumaru's daughter, Towa, is a tomboyish girl who wants to prove her strength and recover her twin sister's memories. Towa is shown with a boyish haircut and a bright red hairstreak, something that she inherited from her father. In the series, just like Kagome, she wears her school uniform; however, it is a boy's uniform. She is the older of the twins and wants to protect her younger sister no matter the cost.
Eri – My Hero Academia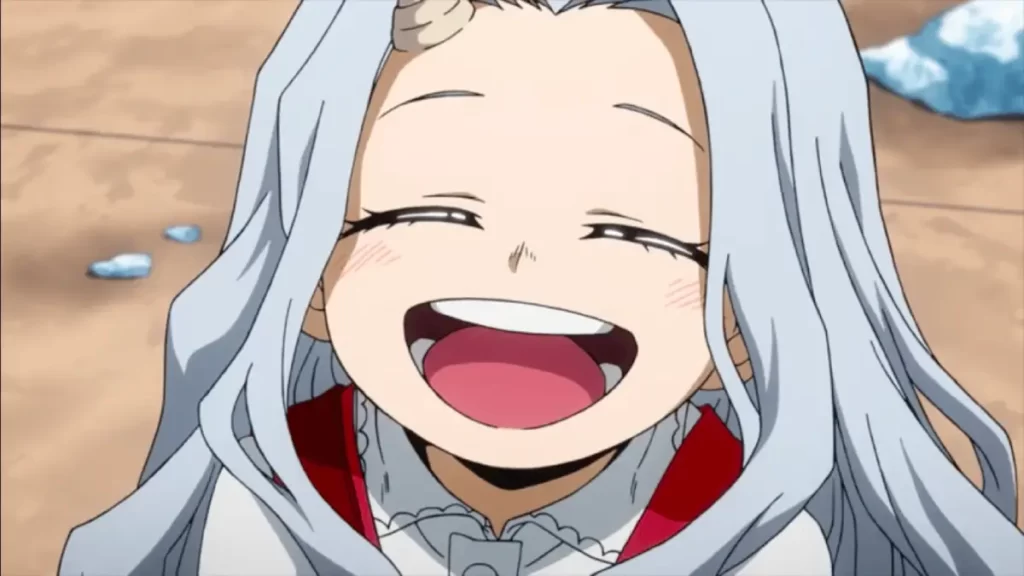 Eri is a young girl at around 6-7 years old. She has long white hair that reaches below her waist. She has an innocent face and a bright personality. Despite facing plenty of hardships, Eri is brave and appreciates everyone who has helped protect her. She is also sensitive and can tell if a person is actually sad or moved.
Todoroki Fuyumi – My Hero Academia
Fuyumi is Shoto's older sister, and like her brother, she also has white and crimson hair. Shown mostly in regular clothing, she is a teacher by profession. Fuyumi cares deeply for her siblings and parents. It is later revealed that when their mother was absent, she took care of a young Shoto. As a sister, she is also on good terms with her brothers.
Canaan – Canaan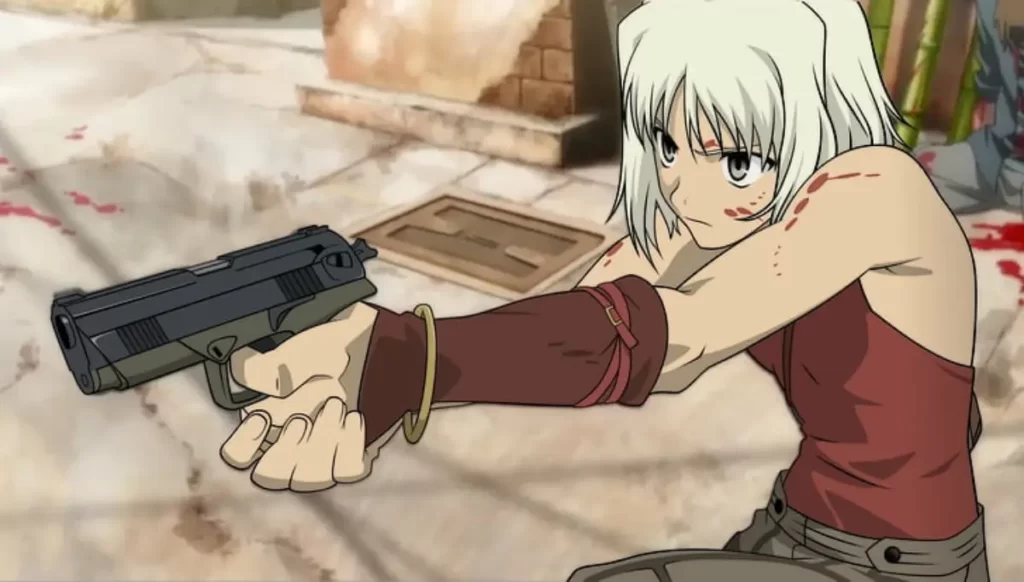 Canaan is the main protagonist of the series. Her real name is unknown, and she took the moniker Canaan because of Siam, her mentor and trainer. She is a tan-skinned girl with shoulder-length white hair. Her grey eyes and lean muscular build are some of her noticeable features.
Meiko Honma – Anohana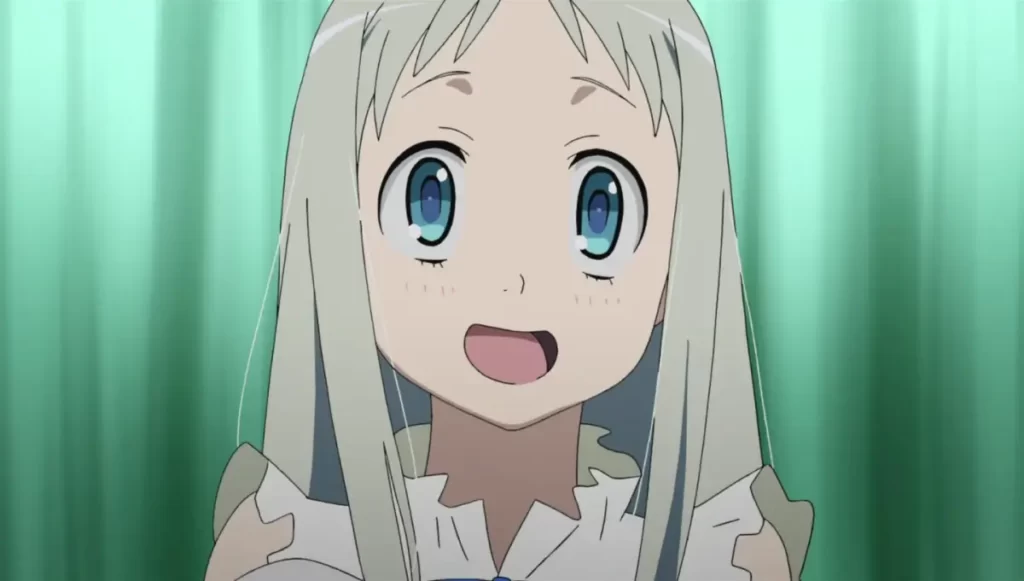 Meiko, also known as Menma, appears as a cheerful 5-year-old. She has long silvery-white hair with a cut fringe. Her big sky-blue eyes give her an innocent look. In her child form, she is gentle, caring, and a bit childish. Meiko is also quite empathetic and tends to cry for others when they are in pain. However, she holds her grief and does not express it.
Usagiyama Rumi – My Hero Academia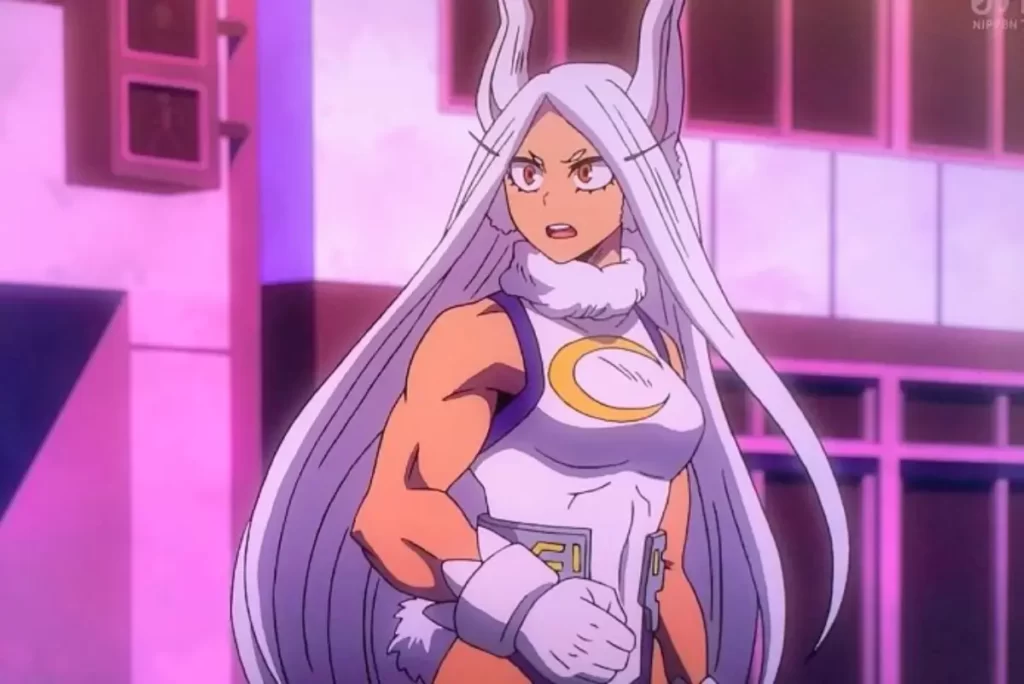 Despite having the word Usagi in her name, Rumi is a muscular woman with crimson eyes and tan skin. Due to her quirk, she has white rabbit ears and a fluffy tail. She is strong both mentally and physically and likes to speak what's on her mind no matter the consequences. Despite this, she is also friendly and does not hesitate to help those in need.
Najenda – Akame ga Kill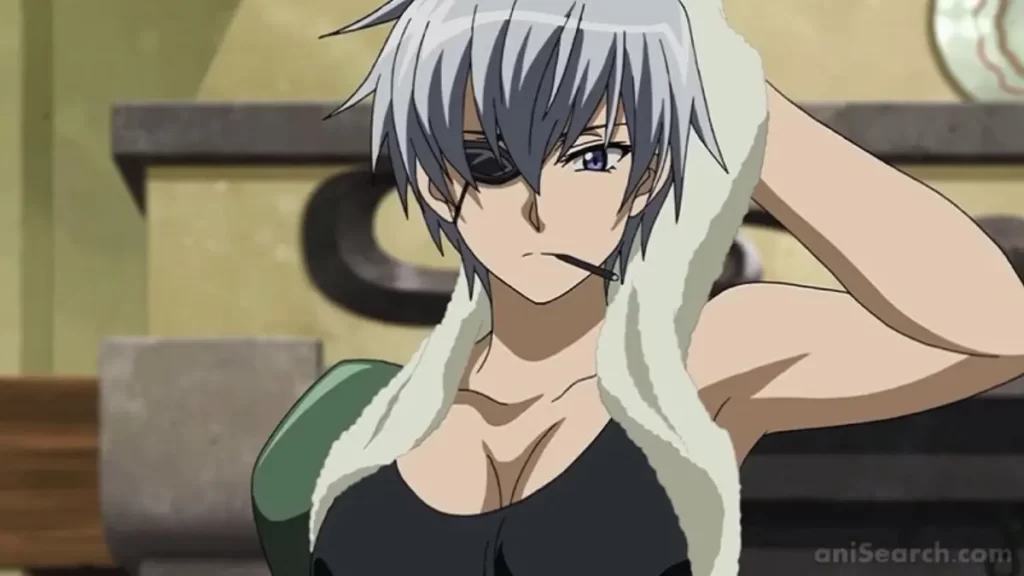 Najenda is an assassin and one of the characters appearing in Akame ga Kill. She wears an eye patch and sports short white hair. During combat, she is sharp-minded and is able to devise quick plans to defeat her enemy. She is also a highly capable leader and has a keen sense of goal.
Akashiya Moka – Rosario + Vampire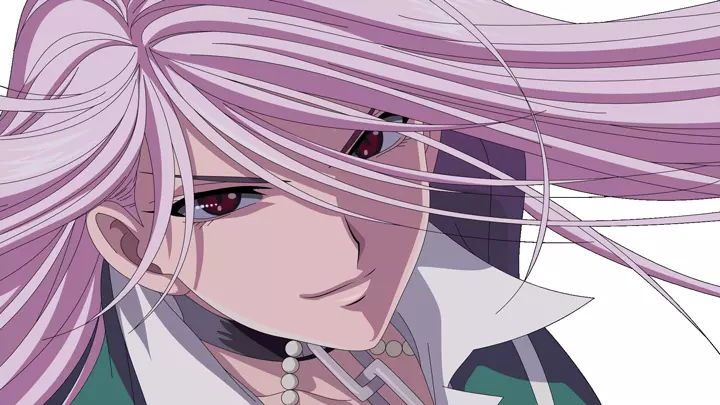 Moka is the titular heroine of the series. She is a vampire who keeps her powers sealed by wearing a rosary, hence the series title. When her powers are sealed, she has pink hair and a bright, clumsy personality. However, as a vampire, she has flowing white hair and crimson eyes. She is also quite strong and confident.
Shiro – Deadman Wonderland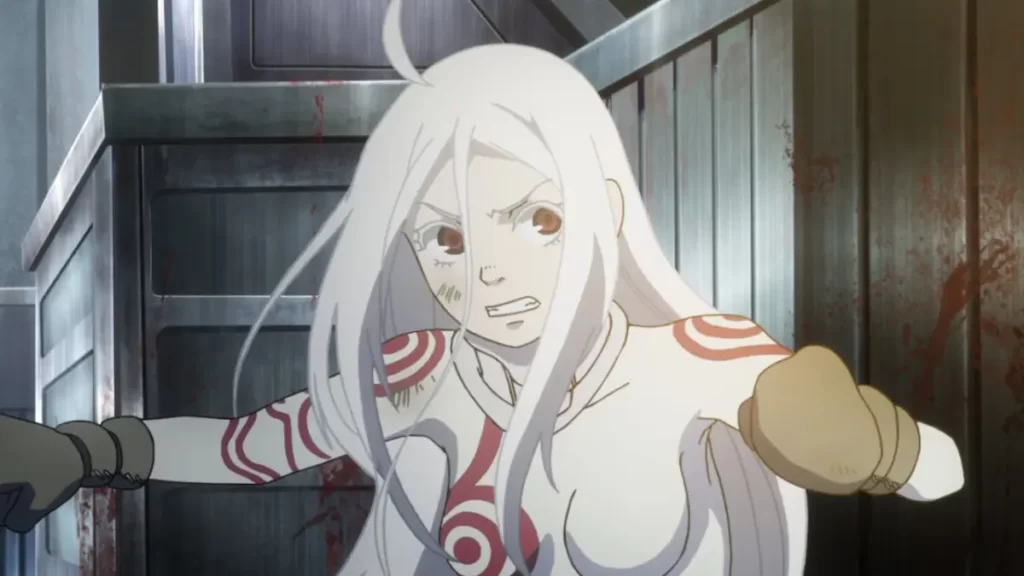 Shiro is one of the first characters to be made into a "deadman." In the series, she has an albino appearance with white hair and ruby red eyes. However, as a result of the experiments, Shiro ends up developing another personality. She is usually seen wearing a skin-tight bodysuit with red markings all around.
Shiro – No Game No Life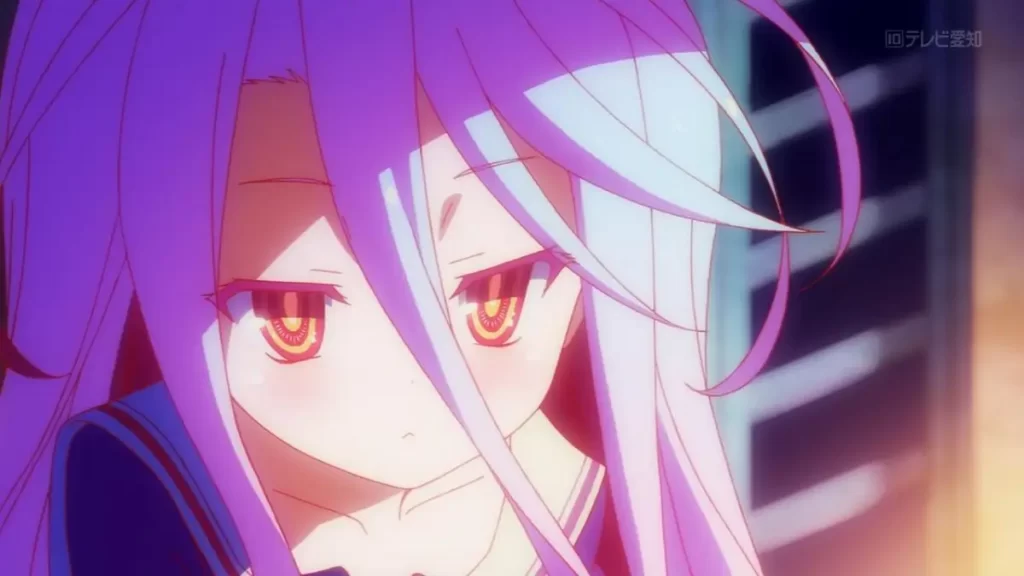 Also named Shiro, she is one of the two main characters in the series. In contrast to her brother, she is more calculative. She has long white hair reaching below her knees that slowly fades into yellowish-green color. Shiro is an introvert however, she is quite close to her step brother. She is also a genius in logic and is possessive.
Librorum Prohibitorum Index – Toaru Majutsu no Index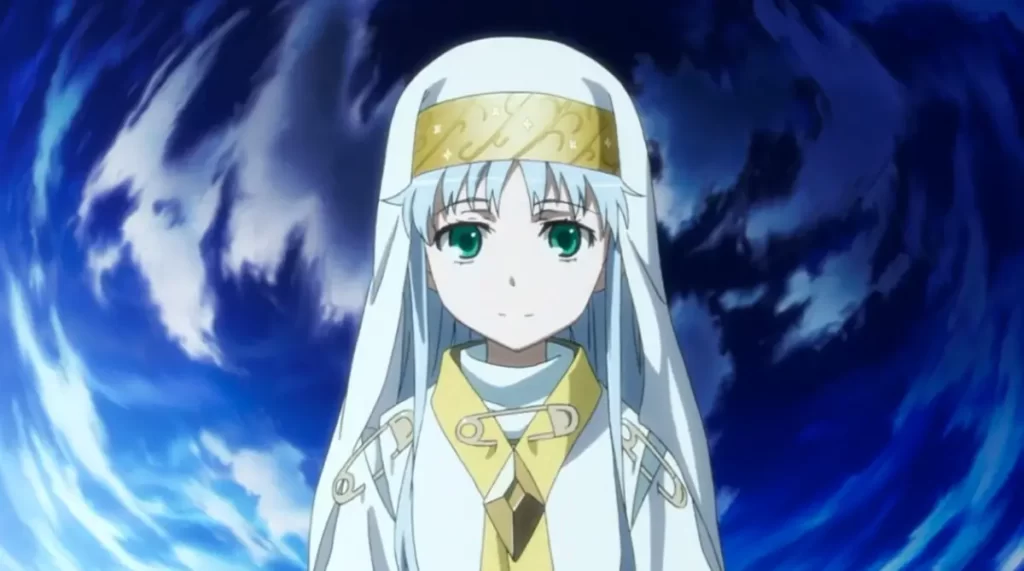 She is a magician who appears to be around 14 years of age. Index is calm with a quiet personality. She is usually dressed up as a sister. Despite her petite figure, she also has a large appetite and tends to like good food.
Alisa Illichina Ameilla – God Eater
Lastly, we have Alisa on our list. She played a key role in Lindow's disappearance and is the main focus of God Eater – the 2nd break. She shows arrogance and does not like to blindly obey all sorts of orders. However, she also has a keen eye for talent and can know when a person is capable. Alisa wears a red beret and a black jacket.
So these are our picks for the top 30 best anime girls with white hair. Although every anime series can end up surprising us, there are certain tropes that often show up in anime. One of the most common ones is not only showcasing a colorful array of characters with unique and extraordinary powers but also hair with some bizarre color. If you're an anime fan, you probably noticed this by now.
Even if most of the people in the real world have brown hair, the protagonists are often depicted with weird hair colors. Some hair colors however are rarer. So which white hair characters did you find the most intriguing?