Hydro is an underrated element in the Genshin community. It can deal lots of elemental reactions such as Vaporize (deals twice the Hydro DMG), Electro-charged (deals Electro DMG over time), and Frozen. Hydro characters are usually seen as supports or healers, but with the right artifacts and weapons, they can be good enough to be used as main DPS. As of writing, there are 5 Hydro characters (soon to be 6 with Kamisato Ayato)!
This article ranks all the currently best Hydro characters in the game. See what makes each character unique by diving into their notable skills, passives and constellations.
Barbara
Barbara is built for healing, but some players like to take the challenge of building her as a main DPS (and it's possible)! Barbara is a catalyst user, and she heals best when you use her elemental skill Let the Show Begin and her burst Shining Miracle. Both scales off her max HP.
Passives
When cooking restorative dishes, there is a 12% chance to obtain double the product if Barbara is used. At Ascension 1, the stamina of your party members is reduced by 12% if they are within the Let the Show Begin's melody loop.
Constellations
It's easy to get Barbara up to C6 since she has appeared in a lot of banners already since the game's release. Constellations to look out for include the first, second and last. At C1, Barbara regenerates 1 Energy every 10 seconds. C2 is great for those wanting to use Barbara as a Hydro support. This constellation decreases the cooldown of her elemental skill, and during its duration, the active character gains a 15% Hydro DMG Bonus. Lastly, C6 Barbara revives a fallen character in your party and regenerates their HP to 100%. This can only occur every 15 minutes.
Sangonomiya Kokomi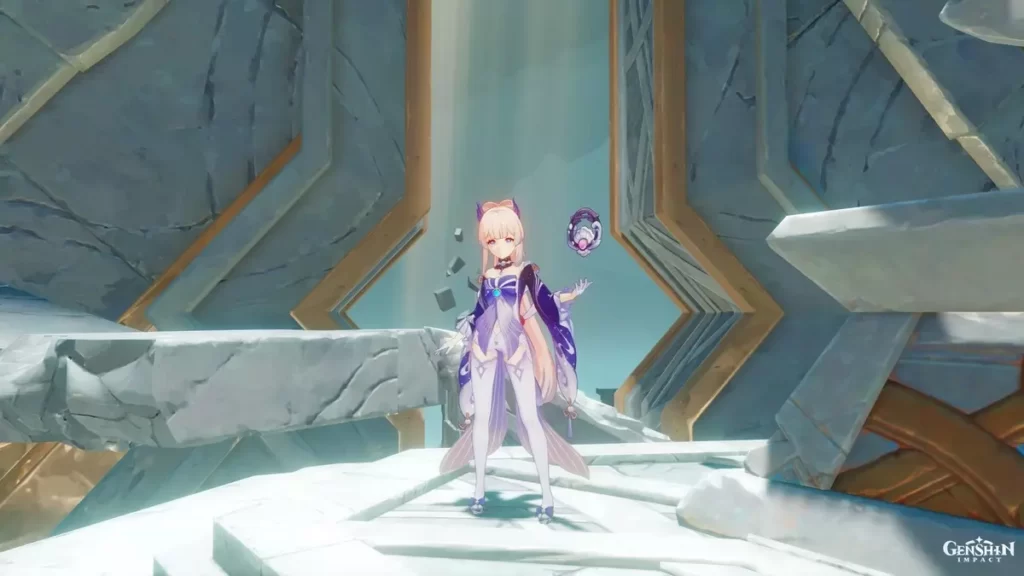 The best hydro characters are usually healers. Another catalyst healer in the game is Sangonomiya Kokomi. During her first banner, lots of players were disappointed in her kit due to her passive that decreases her crit rate by 100%. But Kokomi has the ability to heal and regenerate lots of HP even without hitting a crit. She heals through her elemental skill Kurage's Oath, which allows her to summon a jellyfish that heals nearby allies. Aside from the healing that scales off Kokomi's max HP, this jellyfish deals Hydro DMG to surrounding opponents. Meanwhile her burst Nereid's Ascension buffs all her Normal and Charged Attacks, as well as the jellyfish's damage. Kokomi's attacks will also restore HP for all characters in the field, and the amount restored is based on her max HP. Kokomi can also walk on water while in her burst state.
Passives
Kokomi's jellyfish can last longer if you get her to Ascension 1. Whenever you use her burst and the jellyfish is already on the field, its duration will be refreshed. And as princess of Watatsumi, she decreases the swimming Stamina consumption of your characters by 20%.
Constellations
Most of Kokomi's constellations are focused on increasing her healing capacities. C6 Kokomi however increases her damage for a slight second. When you use Nereid's Ascension, Kokomi gains a 40% Hydro DMG Bonus for 4 seconds after her Normal and Charged Attacks heal a character with 80% or more HP.
Mona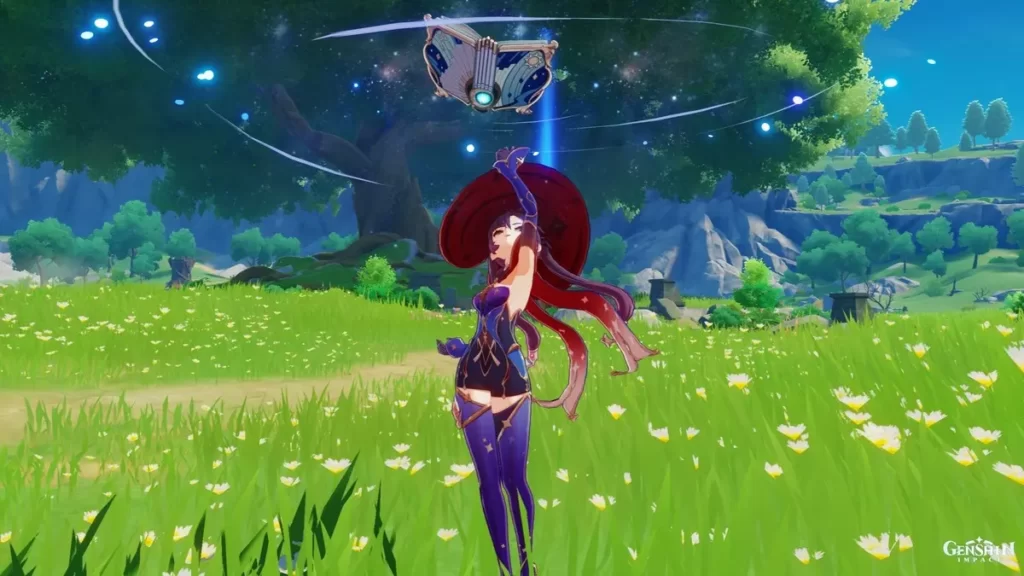 We are down to the last catalyst user! And this time, she is not a healer, but rather an excellent support. You may have seen Mona in almost every damage showcase, as she shines the most in her burst Stellaris Phantasm. In Stellaris Phantasm, Mona traps opponents in an Illusory Bubble, applying an Omen that gives a damage bonus. When the bubble explodes or is removed, huge Hydro DMG is dealt in the process. Meanwhile her elemental skill Mirror Reflection of Doom creates a phantom that taunts nearby opponents and deals Hydro DMG. Adding to her fun gameplay is her unique sprint that cloaks Mona in water, allowing her to move in high speed both at land and on water.
Passives
At Ascension 1, if there are nearby opponents, Mona will automatically create a phantom after sprinting for 2 seconds. This phantom lasts for 2 seconds as well, and its explosion DMG is equal to 50% of her elemental skill. As for her Ascension 4 passive, Mona has increased Hydro DMG Bonus equivalent to 20% of her Energy Recharge.
Constellations
Mona's constellations are a game-changer, so don't fret if you lose your 50/50 to her. At C1, if any of your characters hit an opponent affected by an Omen, all damage of Hydro-related elemental reactions (Electro-charged, Vaporize, Hydro Swirl, Frozen) are increased by 15% for 8 seconds. At C2, Mona's Normal Attacks have a 20% chance of being followed by a Charged Attack. This can occur every 5 seconds. Finally, at C4, characters have their crit rate increased by 15% if they hit an Omen-affected enemy.
Xinqui
Coming at second place is Xingqui, and yes, he is a 4-star sword user from Liyue. But don't underestimate his rank, his skills as support (and mini healer) are 5-star worthy. Deemed as part of the National Team along with Chongyun, Xiangling, and Bennett, Xinqui's burst Raincutter creates Rain Swords and constantly deals Hydro DMG to enemies through your active character's Normal Attacks. Rain Swords may also be obtained through his elemental skill Fatal Rainscreen, which reduces the amount of damage taken by your character. 20% of Xinqui's Hydro DMG Bonus is also converted to the DMG reduction.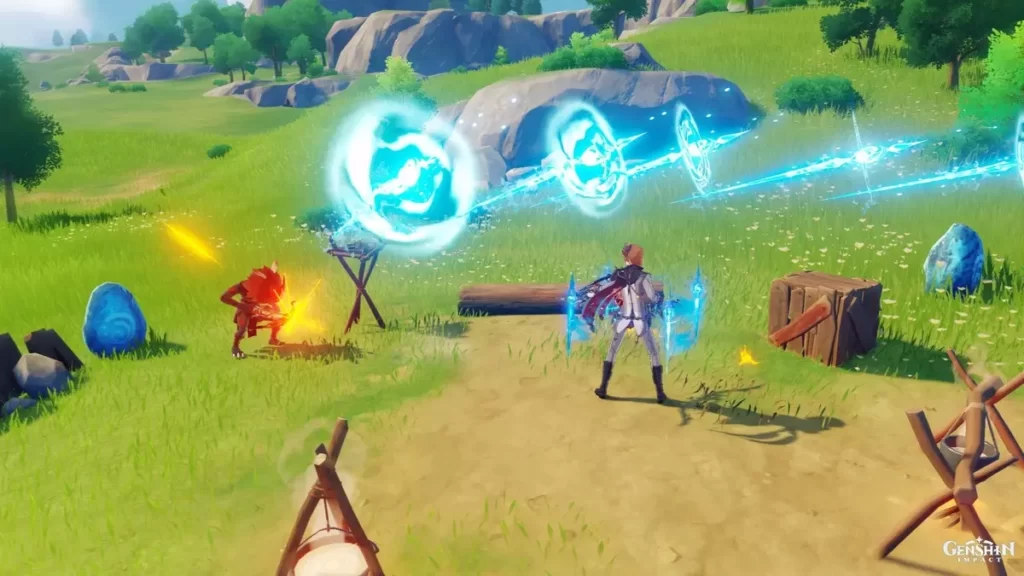 Passives
If you craft a lot of talent books for your characters, Xinqui's utility passive is a big help. When using him, there is a 25% chance to refund a portion of the used crafting materials. If you want to focus on damage, get him to Ascension 4 to receive a 20% Hydro DMG Bonus.
Constellations
Xinqui alone is already an amazing support, but you can maximize his damage by unlocking his constellations. C1 grants an additional Rain Sword, adding to the maximum of 3 Rain Swords. C2 extends the duration of his burst by 3 seconds. Opponents hit by the rain swords also have their Hydro RES decreased by 15% for 4 seconds.
Childe (Tartaglia)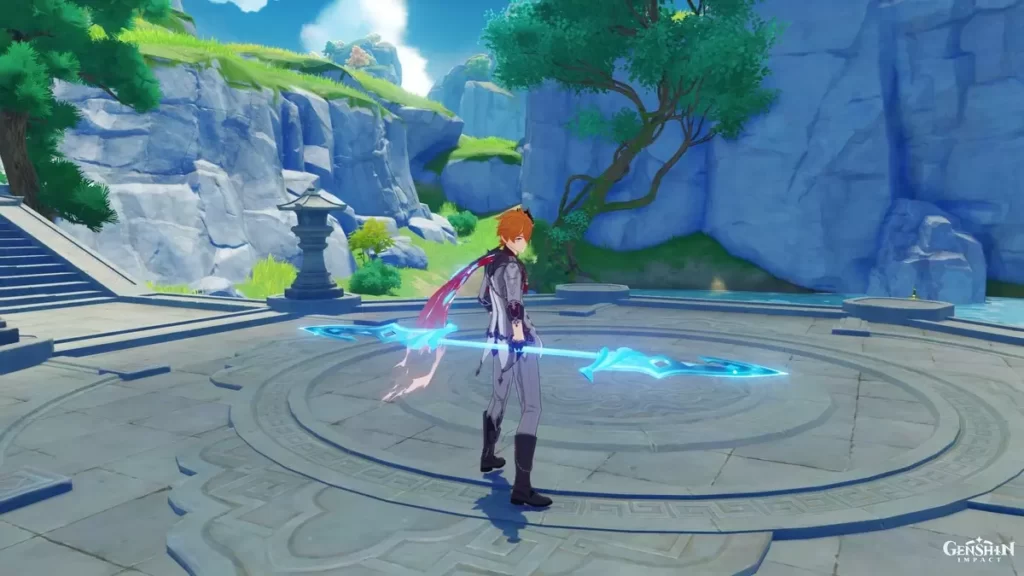 Among the best hydro characters, Childe ranks first due to his remarkable kit. The Eleventh of the Fatui Harbingers has already had 3 banners, making him the character with the most reruns so far. Though he is a bow user, he can switch to weapons made of water through his elemental skill Foul Legacy: Raging Tide. While using this weapon, both his Normal and Charged Attacks are converted to Hydro DMG. This skill can last up to 30 seconds but can be unleashed anytime. Do take note that the longer you use this stance, the longer its cooldown. This cooldown can reach up to 45 seconds. And because Childe basically has two weapons, he also has 2 types of Havoc: Obliteration bursts. His bow stance deals AoE Hydro DMG by firing a magic arrow, while his melee stance performs a slash that deals a large amount of Hydro DMG.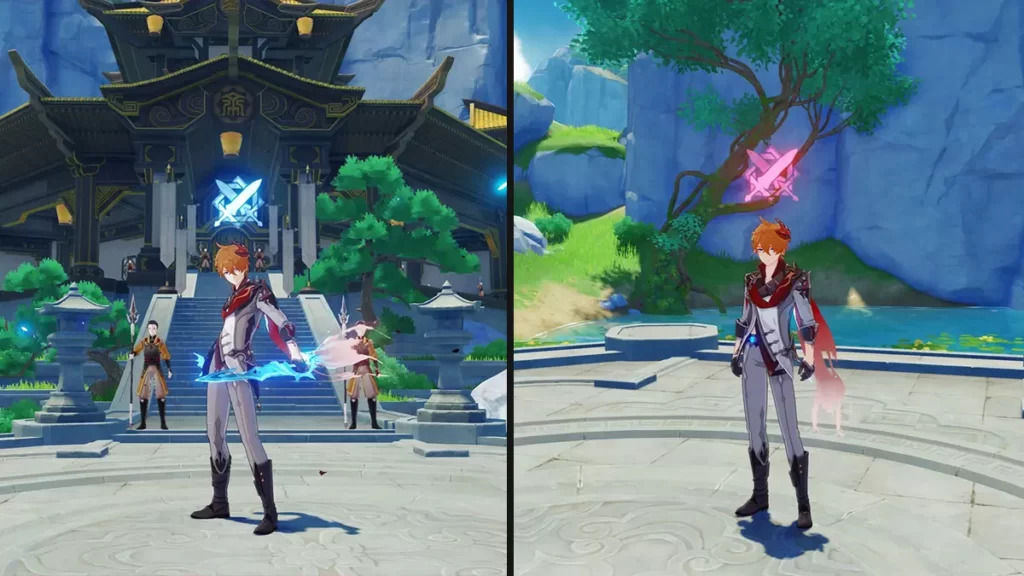 Most bow users can deal more damage with their Charged Attacks, but only Childe's Charged Attack can apply Riptide to opponents. Opponents affected by Riptide will be applied with AoE Hydro DMG when attacked by Childe. Riptide may also be applied via his burst in both stances.
Passives
Childe's utility passive is just another reason why he's loved by lots of players. All party members have their Normal Attack Level increased to 1, including his. His Ascension 1 passive extends Riptide's duration by 8 seconds, and his Ascension 4 passive allows him to apply Riptide through a crit hit while in his melee stance.
Constellations
If you use Childe as your main DPS, you will surely want to get him to C1, since this decreases the cooldown of his melee stance by 20%. And if this isn't enough, you can go for C6 Childe (hello whale). The cooldown of his melee stance will be reset after using his burst, also in melee stance. This can be triggered once he returns to his bow stance.
---
Many players have been asking Mihoyo for a Hydro polearm and claymore character, but it looks like we'll have to wait for now. We can all agree that the best Hydro characters are dependent on the build you give them. Whether as healer, support, or DPS, Hydro characters can do them all.