Finalmouse is a brand name that is synonymous with quality, and with their latest Ultralight 2, they have built yet another winning product. Similar to its name, the Finalmouse Ultralight 2 is a very lightweight and ergonomically designed mouse that features a prominent honeycomb design that is very soothing to the eye.
Although very light on the hands, this mouse doesn't sacrifice performance, and the 4 default DPI settings are enough to get you started with your favorite games.
Despite mostly stellar reviews on the positive end of the spectrum, we have to mention that the Ultralight 2 is designed for smaller hands, so the compact nature of this gaming mouse may put off some people with bigger hands.
Finalmouse Ultralight 2
One of the best smallest & super ultralight mice. So grab it now from below's link!
---
---
Specifications
Sensor
Optical
Style
Right-Handed
Dimension (mm)
L: 116
W: 53
H: 357
Weight (g)
48
Connectivity
USB (Wired)
Wire Length (m)
2
Buttons
5 + DPI Switcher
Counts Per Inch
1600
Dots Per Inch
3200
Polling Rate
500 Hz
Hardware Acceleration
No
Warranty
4 years
Features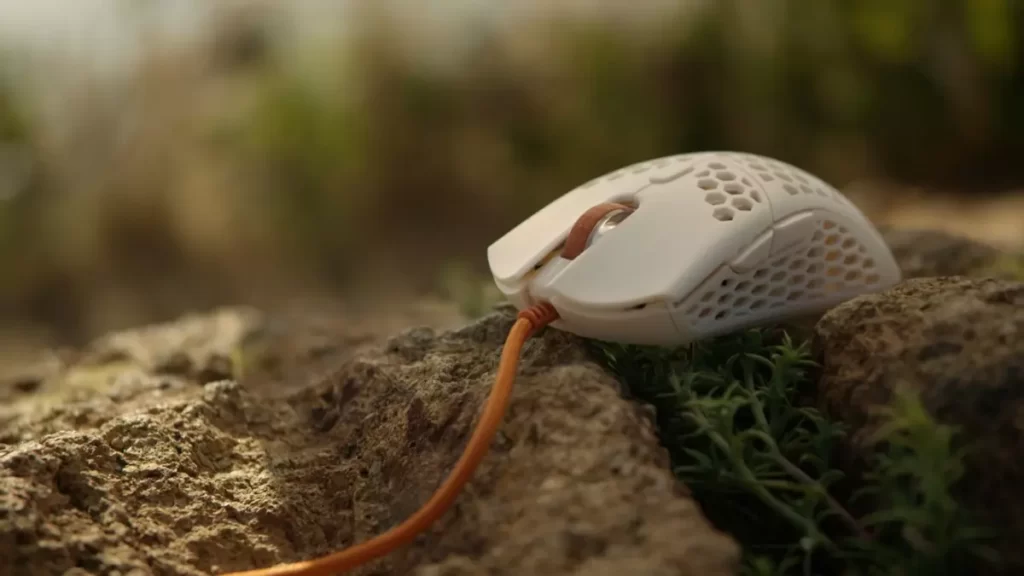 Design Language
The net weight of the Ultralight 2 is only 48 grams, which is significantly lighter than other gaming mice on the market. Finalmouse has a long tradition of making a compact and very lightweight mouse, and the Ultralight 2 carries on that tradition while improving the performance of the mouse noticeably.
11.6 cm in length means that the Ultralight 2 was specifically designed for smaller hands, and it comes with latex grips that allow you to change the shape and fit of this mouse. The honeycomb structure is prominently featured on the upper side of the mouse while the side buttons have a hint of curvature which enables the user to have a better feel of the buttons.
The bottom of the mouse has 4 holes which feature 4 PTFE feet, and these parts help the mouse to move elegantly. As mentioned earlier, the soft braided cable of the Ultralight 2 is 2 meters in length, and it has a thin and stiff texture which allows you to easily fit the mouse in a small space.
The overall design language of the Finalmouse Ultralight 2 has a very aesthetic appeal towards it, starting from the orange-colored wires to the deep orange mouse wheel and the white exterior with a honeycomb design running through the upper part of the mouse, it has a unique blend of design and functionality that fans of this lightweight mouse will highly appreciate.
Ultralight's Build Quality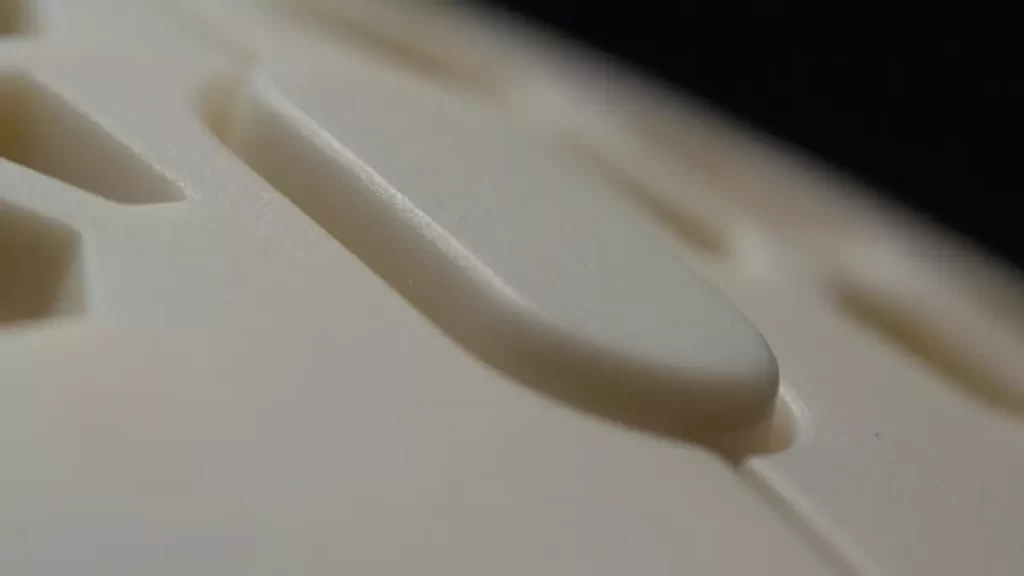 In this section of the Finalmouse Ultralight 2 review, we will talk about the build quality of this product. The mouse features a solid build quality, and the product is made with durable materials. This allows it to flex slightly when squeezed, and it is a major improvement from the brand's earlier mouse. It doesn't creak when squeezed, and when you give the mouse a rough shake, you won't notice any untoward sounds.
The shell of this mouse is made with a type of non-stick plastic material which does not feel rubbery. This is good for gamers whose hands can get sweaty during a typical gaming session. As the Ultralight 2 has a consistent design language, you will feel your hands gliding smoothly over the mouse whenever you game with this device.
Buttons of the Ultralight 2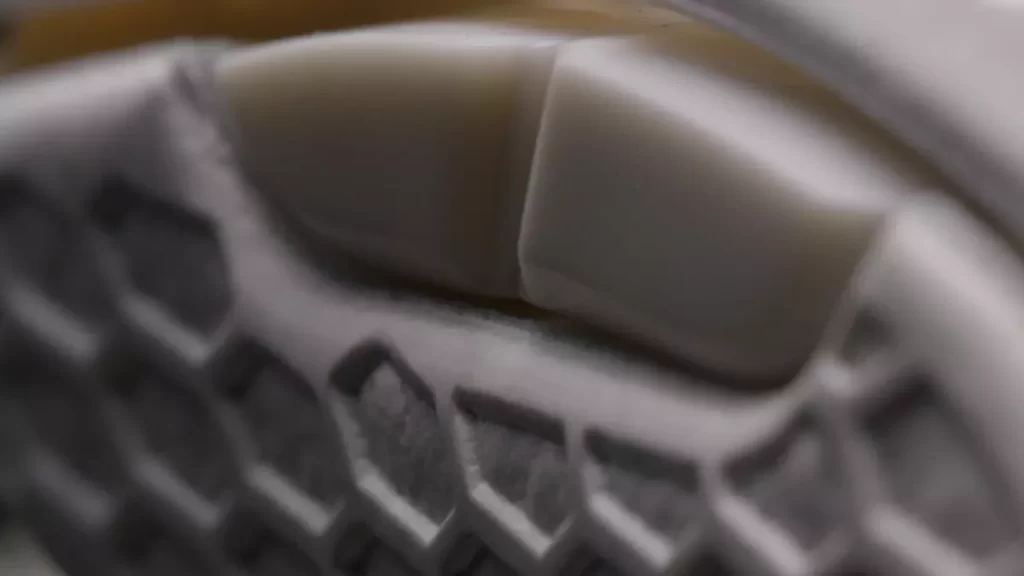 Due to having very tactile buttons, whenever you click the buttons of this mouse you will get any instantaneously satisfying feedback, making it a joy to operate this mouse. The scroll wheel of this mouse is also improved from its predecessor, addressing some of the major drawbacks of the earlier model.
The side buttons are also very tactile and responsive, and it is located in a spot where your fingers can reach naturally.
What I Like
The above highlighting feathers are great. But I like Viper Mini due to some other aspects. Here they are:
Performance of the Ultralight 2
The Finalmouse Ultralight 2 review will not be complete until we discuss the performance of this compact machine. As mentioned earlier, the sensor of the Ultralight 2 is a superb one, allowing the mouse to have 4 fixed DPI settings and you also have the option to customize your DPI settings by downloading third-party software. The sensor doles out a performance similar to the other top-tier mice, and the high price tag of this mouse is worth it simply because of its flawless sensor.
The only noticeable drawback on the performance side of this mouse is that Finalmouse has capped the sensor at only 500 Hz, whereas this specific sensor is rated for 1000 Hz, which is a bit strange.
This mouse has a plug-and-play feature, which means that there is no steep learning curve involved to operate this mouse. You simply unbox this product, plug the USB cable of this mouse into your laptop or computer, and start gaming. Although you will need to download third-party software if you want to tinker with the DPI settings.
Another positive side of this product is that it comes with 4 years of warranty, which is slightly more than the other gaming mice on the market. So, you can comfortably game with this device without worrying about the longevity of your mouse.
Compact Build
The compact nature of the Ultralight 2 sets it apart from its predecessors. This mouse is especially designed for smaller hands, yet it does not sacrifice on the performance front. The honeycomb open structure also makes it look attractive and this mouse barely gets hot due to its ingenious design.
The cables are also very thin with a soft braided finish, giving it a high level of durability. Ultimately, people with smaller hands will find this device a delight to hold and game with.
Lightweight and Tactile Buttons
The Ultralight 2 weighs only 48 grams. Even with the infinity skin added to give extra grip, the mouse only weighs 57 grams. Thus, this lightweight beast performs admirably even under heavy gaming load.
The 5 buttons along with the DPI switcher are very tactile, although not as responsive as the Ultralight 2's predecessor. Even then, the buttons have a good textured feel which gives an instant sensation of a mouse click that so many of us have come to enjoy these days.
What I Don't Like
Expensive Price Tag
The starting price tag of the Finalmouse Ultralight 2 is north of $100. This may seem to deter some gaming mouse enthusiasts due to the high starting price. Another reason of contention is that this mouse varies in price wildly on Amazon, and Finalmouse has limited availability of this product on its parent website.
Limited Availability
As mentioned above, Finalmouse has a unique way of selling its products. They only offer their flagship products for a limited time with 'sales drops'. Once their stock runs out, the only way to get your hands on an Ultralight 2 is through third party vendors on sites like Amazon, where the price can vary wildly from vendor to vendor.
Sensor Limitations
The mouse sensor of the Ultralight 2 has a default setting of running at 500 Hz only. Even when you change this setting to 1000 Hz with the help of a software, the resulting change is not that noticeable. Despite a stellar performance on all the other fronts, this limitation sets it back a bit from its competitors.
Some Similar Products
There is no doubt that the Finalmouse Ultralight 2 is an unbeatable gaming mouse. With that being said, if you are looking for something a bit different than this, then we have got you covered.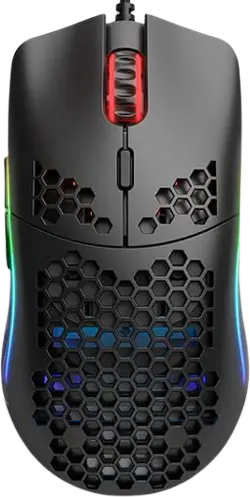 Glorious Model O Minus
Rating: 8.5 (Great)

The Glorious Model O Minus is another worthy competitor to the Ultralight 2. It features a similar honeycomb design language, and the awesome build quality of this mouse helps it to last for a long time.

Looking For Glorious Model O Minus Review?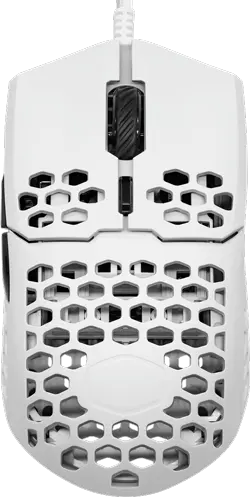 Cooler Master MM710
Rating: 8.8 (Great)

The Cooler Master MM710 is the last gaming mouse on this list. If you are looking a cheaper alternative to the Ultralight 2, then this will be your best bet. Although not designed for smaller hands, it is a very comfortable device to game with.
Product Name
Finalmouse Ultralight 2
Glorious Model O Minus
Cooler Master MM710
Type
Wired
Wired
Wired
Sensor
Optical
Optical
Optical
Sensor Type
Pixart PMW3360
Pixart PMW-3360
Pixart PMW 3389
Dimension (mm)
L: 116
W: 53
H: 35.7
L: 120
W: 58
H: 36
L: 116.6
W: 62.6
H: 38.3
Weight (g)
48
58
50
Buttons
5
5
6
DPI (max)
3200
12,000
16,000
IPS
250
250
400
Maximum Acceleration
50G
50G
50G
Polling Rate (Hz)
500
1,000
1,000
RGB
None
Yes (3 zones)
None
Cable (m)
2
2
1.8
Durability
20 million Clicks
20 million Clicks
20 million Clicks
The frustrating thing about the Finalmouse brand is their selling strategy, which involves offering their products on a limited run with 'sale drops'. Currently, the Finalmouse Ultralight 2 is not available on their official store, so you will have to get this product on a third-party website.
Finalmouse Ultralight 2
One of the best smallest & super ultralight mice. So grab it now from below's link!
FinalMouse Ultralight 2
Considering the price of this product, it offers enough value to justify its high price tag. The Finalmouse Ultralight 2 review is a mostly positive one because there are hardly any real drawbacks to this product. Finalmouse has managed to improve on a lot of things from its predecessor, and this has allowed the brand to maintain its premium pricing strategy.
User Ratings (

4

Votes)