One of the first five stars and a non-limited character, Keqing is an Electro sword user who is beginner friendly and can deal a lot of damage. Not only that, she can be build as an Electro or Physical damage DPS depending on which stage in the game you are in.
While Keqing is below average in terms of damage, her Physical build deals moderate damage. Moreover, she is very beginner-friendly compared to other characters, since her ascension material is easier to obtain. Overall, she is a great start for new players, and veteran players can still use her since her constellations are generally easier to obtain.
Skills
Normal Attack: Yunlai Swordsmanship
Keqing attacks up to five times, and when holding, Keqing attacks twice rapidly and consumes stamina. This is the main source of damage from Keqing whether u build her as Physical damage or Electro damage.
In the Physical build, the damage will mainly come from the hold attacks. Meanwhile, in the Electro build, the sword will be infused by Electro, which will be the main Electro damage. Thus, this skill is the highest priority in leveling up.
Elemental Skill: Stellar Restoration
Keqing throws a Stiletto that deals Electro damage in a small AOE that remains on the field. Holding this skill can be used to aim where the Stiletto is placed. While it is on the field, it will be consumed and give a bonus effect if the following is used:
Recasting the Elemental Skill will blink Keqing to the Stiletto's location and deal an AOE Electro damage. This can be useful in exploration as well to climb ledges and hard-to-reach areas.
Using charged attacks will deal an Electro AOE damage in the direction of the Stiletto.
The damage dealt by recasting or charged attacks are almost identical, so the only difference is the blink. While this skill is very useful, most of Keqing's damage revolves around her normal attack and Burst. Thus, this is the least priority skill in leveling up.
Elemental Burst: Starward Sword
Keqing performs multiple strikes in an area dealing AOE Electro damage and the final hit deals massive damage.
Passive: Thundering Penance
Recasting the Elemental Skill infuses Keqing's sword with Electro, making her normal attacks deal Electro damage.
2nd Passive: Aristocratic Dignity
Using Keqing's Elemental Burst increases her crit rate% and energy recharge by 15% for 8 seconds.
Weapons
Mistsplitter Reforged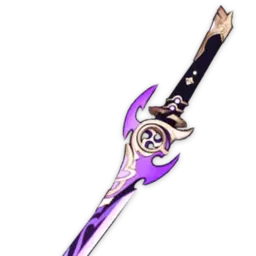 The best weapon for Electro Keqing. It provides her with high crit damage and 12% elemental damage bonus. Moreover, attacks charge it with stacks which give up to 28% and 56% elemental damage bonus at R1 and R5 respectively. Not only that it gives a boost to the Elemental Skill and Burst, the Electro infusion greatly benefits from those buffs making her an all rounder.
Primordial Jade Cutter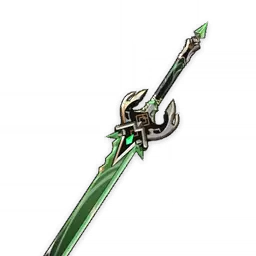 For Physical Keqing, Primordial jade cutter is an amazing weapon due to its high crit rate%, which will get you to almost guaranteed crits if Keqing is built properly. Moreover, due to its passive, it adds an additional attack based on Keqing's maximum HP.
Iron Sting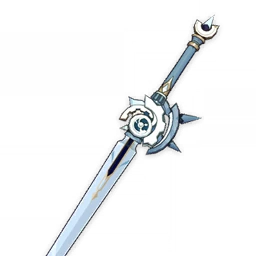 The F2P option, Iron sting is more suited for Electro Keqing since it provides elemental mastery for reactions, along with a boost in damage from its passive. It can provide up to 12% damage, which can be stacked twice.
Artifacts
Keqing can use two different sets depending on whether she goes Physical or Electro. For her Physical build, she will use two pieces of Pale flame and two pieces of Bloodstained chivalry to get 50% bonus physical damage. As for Electro, she uses two pieces of Thundering fury and two pieces of Gladiator's finale. Unfortunately, there isn't a 4 piece set that works well for her.
Build: Pale Flame and Bloodstained Chivalry
Flower
Plume
Sands
Goblet
Circlet
Substats
1. HP
1. ATK
1. ATK %
1. Physical DMG %
1. Crit DMG % or Crit Rate %
1. ATK %
2. Crit Rate %
3. Crit DMG %
Also Read: Best Settings For Genshin Impact: Get The Highest Performance And Graphics.
Build: Thundering Fury and Gladiator's Finale
Flower
Plume
Sands
Goblet
Circlet
Substats
1. HP
1. ATK
1. ATK %
1. Electro DMG %
1. Crit DMG % or Crit Rate %
1. ATK %
2. Crit Rate %
3. Crit DMG %
Team Comps
In terms of team comp, Keqing requires teammates that can give her crit rate and damage for her Physical build. Having a Cryo user as well can reduce the Physical resistance due to superconduct reaction. As for her Electro build, Pyro can do great as well as Hydro to perform multiple reactions. Moreover, an Anemo user will be useful to gather and add a swirl effect.
Zhongli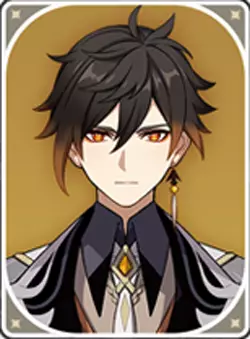 Zhongli is a great pair to Keqing due to his shield that protects her and reduces interruption chances. Moreover, Zhongli's shield shreds elemental and physical resistance for extra damage.
Finally, Zhongli's Elemental Burst petrifies enemies in which Keqing can deal damage uninterrupted.
Rosaria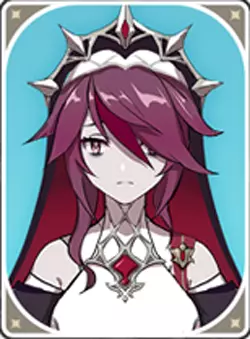 Rosaria can work with Physical Keqing greatly, while being moderate with Electro Keqing. Her Elemental Burst provides other characters with 15% of Rosaria's crit rate. Moreover, her sixth constellation allows her Burst to reduce enemies' physical resistance by 20%.
Kazuha/Venti/Sucrose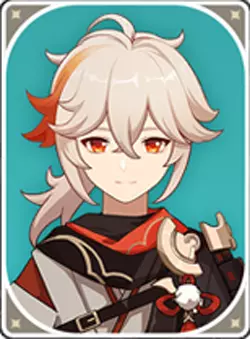 Xiangling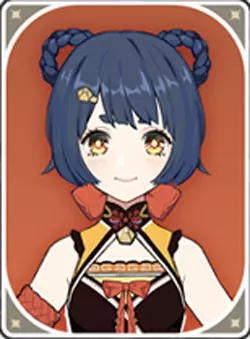 Xiangling synergizes well with Electro Keqing due to their elemental reactions. Pairing their Elemental Burst creates a circle of doom that can deal massive damage. Moreover, Guoba can provide extra Pyro application along with damage boost.
Sara Kujou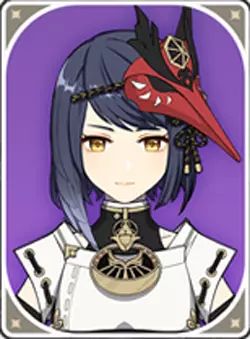 Sara can boost active members attack by using her Elemental Skill or Elemental Burst. This comes along with an energy restore when enemies are hit with the delayed damage of her Elemental Skill. Moreover, at C6, the attack boost is coupled with a 60% crit damage to their Electro damage.
Mona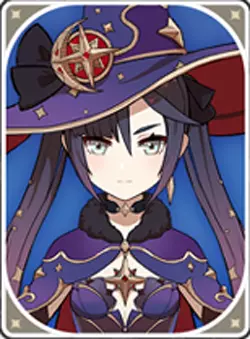 Mona is a great support for Electro Keqing in taser team. This is mainly to her ability to Taunt enemies while constantly applying Wet status on them. Spreading the Elecro-Hydro reaction can deal massive damage while keeping enemies busy with her Taunt.
Constellation
| | |
| --- | --- |
| Thundering might | Recasting the elemental skill deals 50% of Keqing's attack as AOE Electro damage at the starting point and end point of her blink |
| Keen Extraction | Hitting targets with normal and charged attacks that are infused with Electro regenerates particles (5 seconds cooldown) |
| Foreseen reformation | Increases the level of the Elemental Burst by 3 and the maximum level to 15 |
| Attunement | If Keqing Triggers an elemental reaction with Electro, it increases her attack by 25% for 10 seconds |
| Beckoning stars | Increases the level of the Elemental Skill by 3 and the maximum level to 15 |
| Tenacious Star | Performing a normal, charged attack, an Elemental Skill or Elemental Burst increases Keqing's Electro damage by 6%. Each of those are counted independently |
In terms of constellations, Keqing is not as hard to achieve higher constellation as other five stars. This comes from the fact that she is a non-limited five star and can show up in either standard wishes or by losing the 50-50.
Depending on her build, her power lies in different constellations, where it lies in C1 for the Electro build and C4 for the Physical. She does not require constellations much for the Physical build, but the first constellation is extremely useful for her Electro build.
While Keqing does not match other five star characters in terms of damage, she does not require as much investment and is more beginner friendly since her ascension material and leveling up is relatively easier.
Overall, Keqing is nice to have due to her flexibility and being an all-rounder. Her Elemental Skill can be useful in reaching far spots and higher places, and her damage is not too bad that she is still usable even in end game content due to her Physical build.
All image copyrights belong to Mihoyo, Genshin Impact fandom, and Genshin honeyhunterworld.