Hu Tao is a Pyro polearms user who is a main DPS and works wonders in Vaporize teams. She has held her position as the best Pyro DPS in the game since she was released till this day. She is one of the highest damage dealers in the game, at the tradeoff of requiring high investment.
Hu Tao's rotation revolves around her dealing Pyro damage through normal and charged attacks and creating a Vaporize reaction to maximize her damage. However, her kit is not the typical DPS since she depends on her maximum health instead of attack. Moreover, she's vulnerable since she loses a lot of her HP due to her Elemental Skill. This is why it is important to understand how to use her and build her team around her to optimally use her. Here you can learn how to optimize her build to reach her peak performance!
Skills
Normal Attack: Secret Spear of Wangsheng
Hu Tao strikes up to five times and holding the attack lunges and deals damage to enemies along its path.
Elemental Skill: Guide to Afterlife
Hu Tao consumes 30% of her current HP, knocking nearby enemies away from her and applying Paramita Papilio status on herself for nine seconds. While Paramita Papilio is active, Hu Tao's attack is increased by 3.84-7.45% of her maximum HP based on the skill's level. Moreover, her attacks deal Pyro damage instead and cannot be overwritten. Finally, she gains interruption resistance and Blood Blossom buff on her Charged Attacks.
Blood Blossom is applied on enemies attacked with HuTao's charged attacks, and they receive 64-144% of Hu tao's attack as damage every four seconds. Blood Blossom cannot stack, reapplying it refreshes the cooldown instead. This skill is Hu Tao's bread and butter and the main source of damage, which is why it takes the highest priority in leveling up.
One thing to note, the attack bonus cannot exceed 400% of Hu Tao's base attack. In other words, the maximum attack bonus is 424 at level 90. This skill is the main source of damage for Hu Tao. Thus, it is the most important skill to level up. Another thing is that Hu Tao does not dash backward before charged attacks while Paramita Papilio is active, unlike her normal charged attacks. This is beneficial in reducing wasted time in animations.
Elemental Burst: Spirit Soother
Hu Tao attacks using a spirit and deals AOE Pyro damage. For each enemy hit up to five enemies, Hu Tao heals 6.26-12.15% of her maximum HP based on the skill's level. However, if Hu Tao's current HP is below 50%, the damage dealt is increased by 25% and the heal by 33%. While the heal is amazing in keeping Hu Tao alive, and it has really high damage, it scales less than her normal attack and Elemental Skill. This is why this skill takes the least priority in leveling up.
Passive: Flutter By
All Hu Tao's party members, excluding herself, gain a 15% crit rate for eight seconds After Paramita Papilio expires if it is applied by the Elemental Skill.
2nd Passive: Sanguine Rouge
Hu Tao gains a 33% Pyro damage bonus if her current HP is below 50%.
Weapons
Staff of Homa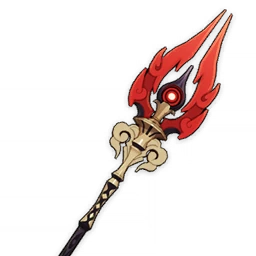 Staff of Homa is the best weapon for Hu Tao for two reasons. First, it grants 66.2% crit damage and 20-40% HP. The second reason is that it grants 0.8% of her maximum HP as attack and that bonus increases by 1% if her HP is below 50%. Since Hu Tao's kit revolves around her being below 50%, it's very common to have this passive active, which makes it perfect for her.
Primordial Jade Winged-Spear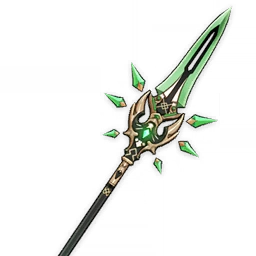 Primordial Jade Winged-Spear is a great alternative for two reasons: It provides a 22.1% crit rate, and that it can be pulled from the standard banner. While its passive can provide up to 22.4-42% attack, it is not as beneficial since Hu Tao scales with HP better.
Dragon's Bane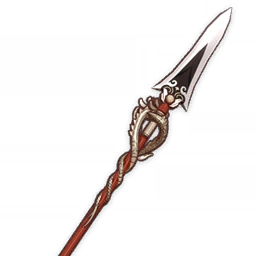 Dragon's Bane is the best F2P weapon only if Hu Tao is going in a reaction team, specifically Vaporize. The elemental mastery increases the reaction's damage, while the passive increases damage against enemies with Hydro or Pyro by 20-40%, which is the typical elements applied in a Vaporize comp.
Artifacts
When it comes to artifacts, there are two sets that work on her the best. For the highest damage, Crimson Witch of Flames is the best due to the 15% Pyro damage bonus along with the 15% additional damage to enemies when Melt or Vaporize reaction happens. However, this set is fairly limiting her to reaction teams. Another issue of this set is that the dungeon it is obtained from is not resins efficient since the Lavawalker set is fairly unusable. However, this set can also be obtained through rerolling artifacts, although it does not have the best drops either.
The second best set for her is Shimenawa's Reminiscence, which is great due to the 18% attack. Moreover, using the Elemental Skill consumes 15 energy and grants 50% normal, charged, and plunging attack damage for 10 seconds. This effect cannot be activated if the energy is below 15. Hu Tao's Elemental Burst's cost is 60, which is average, which makes the energy loss fairly manageable. Not only that, but the dungeon it drops from also drops Emblem of Severed Fate, which is one of the best sets in the game.
The most resins-efficient approach, especially for newer players, is to farm for Shimenawa's Reminiscence and reroll bad artifacts into Crimson Witch of Flames, and put the set with the best sub-stats. As for her substats, Hu Tao is not the typical DPS since her damage mostly scales on her maximum HP. That is why it is the most important stat for her. Other than that, crit rate, damage, and elemental mastery are very important.
Build: Crimson Witch of Flames
Also Read: Best Settings For Genshin Impact: Get The Highest Performance And Graphics.
Build: Shimenawa's Reminiscence
Team Comps
When it comes to team comps, there are mainly two comps that work best for her. Although one is much better than the other. Vaporize and Melt are the best comps for Hu Tao, with Vaporize being much better than Melt for two reasons: First, Hydro appliers are better than Cryo in terms of the number of applications. The second reason is that Hydro has a high priority in element absorption in swirls, while Cryo is the lowest.
Other than that, a shielder is practically a must. Hu Tao loses a lot of HP due to her Elemental Skill. Also, she only has nine seconds to deal as much damage as possible, which makes her being interrupted hurtful to her overall damage. The last spot can either go to a buffer or a swirl user for the Viridescent Venerer bonus for Pyro resistance reduction.
Yelan/Xingqiu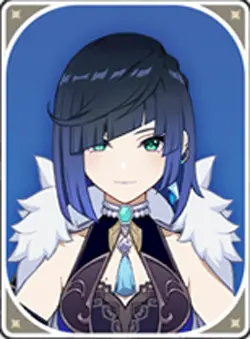 Yelan and Xingqiu are the best supports for Hu Tao for two main reasons. First, their personal damage is high on its own. Second, they apply Hydro after normal attacks, which makes Hu Tao apply Vaporize on almost every normal attack. Meanwhile, she gains extra damage from Yelan's passive or protection from Xingqiu's passive.
One thing to note is that having both of them together is even better due to Hydro resonance, which increases the maximum HP of the party by 25%.
Zhongli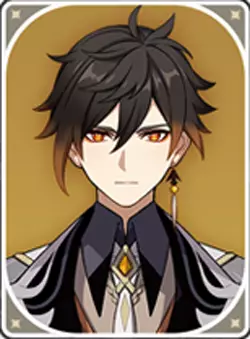 The ultimate shielder is an amazing support to Hu Tao due to how amazing his shield is. Applying his shield will keep Hu Tao alive and uninterrupted throughout her cycle. Not only that, Zhongli's pillars reduce the elemental resistance of enemies, which increases Hu Tao's damage even further. Finally, his Elemental Burst petrifies enemies, making her combo a lot easier to hit.
Kazuha/Venti/Sucrose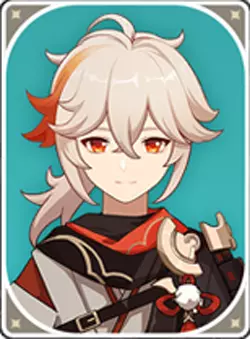 Albedo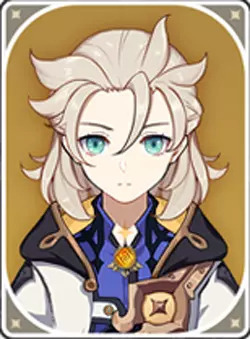 Albedo works only in reaction comps for Hu Tao for a simple reason. His passive increases the Elemental mastery of all of his allies by 125, which is a massive buff to Hu Tao's Vaporize reactions. His damage is also decent to make him a sub-DPS.
Ayaka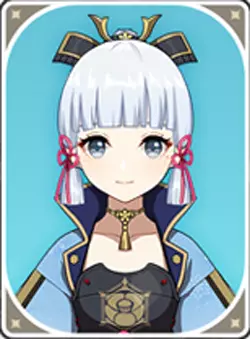 Ayaka is the best Cryo applier when it comes to Hu Tao. Pairing her as a sub-DPS is great since her Burst applies Cryo a lot. Not only will her Burst deal massive damage, but it will also create a cycle of Melt reaction while Hu Tao is hitting the enemies.
Bennett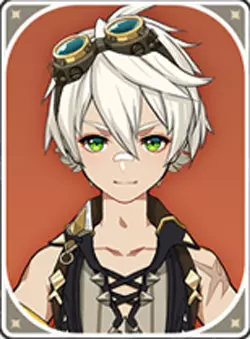 Bennett is a good alternative for newer players when Hu Tao does not have a better setup. C6 Bennett grants Hu Tao Pyro damage through his Elemental Burst and attack bonus. However, by healing Hu Tao, she loses the bonus from her passive, which is better than the bonus from his Burst. However, it keeps her alive.
Also Read: Best Bennett Build: Weapons, Artifacts & Team Comps
Constellation
| | |
| --- | --- |
| Crimson Bouquet | While Paramita Papilio is active from Hu Tao's Elemental Skill, her Charged Attacks do not consume stamina |
| Ominous Rainfall | Increases Blood Blossom's damage by 10% of Hu Tao's maximum HP. Moreover, Hu Tao's Elemental Burst applies Blood Blossom as well |
| Lingering Carmine | Increases the level of the Elemental Skill by 3 and the maximum level to 15 |
| Garden of Eternal Rest | Defeating an enemy that has Blood Blossom applied on them increases Hu Tao's allies', excluding herself, crit rate by 12% for 15 seconds |
| Floral Incense | Increases the level of the Elemental Skill by 3 and the maximum level to 15 |
| Butterfly's Embrace | If Hu Tao's HP drops below 25% or she receives damage that will kill her, she will not be killed. Instead, she gains 200% Physical and Elemental resistance for 10 seconds. Moreover, she gains 100% crit rate and interruption resistance (60-seconds cooldown) |
In terms of constellations, Hu Tao is great without any constellations. However, the first constellation makes a huge difference in terms of damage. It is very common that travelers run out of stamina mid-combo, especially if they need to dodge a lot against bosses. With this constellation, Hu Tao can deal more Charged Attacks than a full stamina C0 Hu Tao.
For those with enough primos, C6 Hu Tao is an absolute monster for a simple reason. In those 10 seconds where she has a 100% crit rate, one can build her with full crit damage and no crit rate. The benefit of this is that those crits will absolutely nuke the enemies against her. While it's hard for enemies to survive in those 10 seconds, if they do, Hu Tao will be extremely vulnerable in that comp. That comp is pretty much betting all-or-nothing on those 10 seconds since the downtime is 50 seconds.
Hu Tao is one of the best damage dealers in this game, and she has sustained her position as the best Pyro character to this day. However, she requires a lot of investment in terms of artifacts, weapon, and team comps. Her best weapon and supports are limited five stars, which makes her less F2P friendly.
All image copyrights belong to Mihoyo, Genshin Impact fandom, and Genshin honeyhunterworld.