Arataki Itto is a Geo claymore user who excels in dealing physical damage to his enemies. In his build, he focuses both on attack and defensive stats, making him a strong damage dealer while being tanky with more survivability.
Itto is one of those characters who tend to be picky for his teammates to fully utilize him. He works well with normal attack buffers and Geo characters in general, so it is important to understand how his kit works and what is the best team composition for him. Here you can learn how to optimize his build to reach his peak performance!
Skills
Normal Attack: Fight Club Legend
Itto strikes up to four times with the second and fourth attacks granting one and two superlative stacks respectively, up to a maximum of five stacks. Obtaining stacks through this method will refresh the duration of existing stacks. Note that dashing or using the Elemental Skill does not reset the combo immediately.
Holding the attack will perform one slash and consume stamina. However, if Itto has superlative stacks, he will consume one stack instead of stamina and deal consecutive slashes on the number of stacks he has. When a slash consumes the final stack, it will deal massive damage.
Elemental Skill: Masatsu Zetsugi: Akaushi Burst!
Itto throws his bull. Ushi, at enemies, which deals Geo damage and grants one superlative stack if he hits an enemy. Afterward, Ushi will remain in the field and taunt enemies and grant one superlative stack each time he is hit (2-second cooldown). When Ushi's HP or duration expires, they grant an additional superlative stack. Holding this skill can be used to adjust the angle they are thrown in. While the taunt and superlative stacks generation are nice, Itto's kit focuses more on his normal attacks and his Burst, so it is the least priority in leveling up.
Elemental Burst: Royal Descent: Behold, Itto the Evil!
Itto's Burst converts his normal, charged, and plunging attacks into Geo damage which cannot be overridden. Moreover, increase his attack speed by 10% and his attack based on his defense. The first and third attacks in his combo each grant Itto one superlative stack. During his Burst, Itto loses 20% of his Physical and Elemental resistance. This is the main source of damage for Itto, making it the highest priority in leveling up.
Passive: Arataki Ichiban
When Itto starts his consecutive slashes using the superlative stacks, he gains increased resistance to interruption, and each slash increases the attack speed of the next slashes by 10% up to 30% max attack speed.
2nd Passive: Bloodline of the Crimson Oni
Slashes that uses superlative stacks gain 35% of Itto's defense as damage.
Weapons
Redhorn Stonethresher
Currently, Redhorn Stonethresher is the best weapon for Itto since it synergizes so well with his kit. Itto's build focuses on both normal attacks and defense, which this weapon grants to its user. It increases defense by 28-56% and normal and charged attacks by 40-80% of defense. Not only that, it grants 88.2% crit damage, which is one of the highest crit damage in a weapon in the game.
Serpent Spine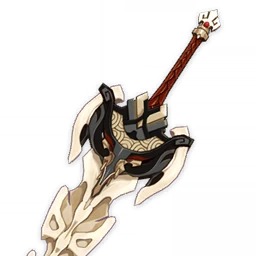 The only weapon with comparable damage to Redhorn is Serpent Spine. While it lacks any defensive buffs, its offensive capabilities compensate for it. Since Itto spends a lot of time on-field, he can stack its passive easier than other characters. Moreover, the extra crit rate can be beneficial in making his damage more consistent.
Whiteblind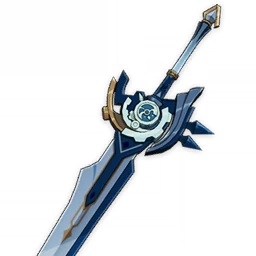 The F2P option, Whiteblind is a craftable claymore that works well with Itto and deals decent damage. It increases defense by 51.7% and an extra 48% defense and attack at the fifth refinement. The extra 48% is gained by using normal and charged attacks 4 times (0.5 seconds between them), which is not difficult with Itto's kit.
Artifacts
In terms of artifacts, the focus should be on two main stats, defense then attack. The set Husk of opulent dreams synergizes so well with Itto since it buffs his defense and his Geo damage. Another set that works well for him is Gladiator's finale, which grants him 18% attack and 35% normal attack damage. However, Husk of opulent dreams outdamages Gladiator's finale. As for substats, the main focus is having as much defense as possible. Attack and crit rate/damage% are definitely beneficial as well.
Build: Husk of Opulent Dreams
Also Read: Best Settings For Genshin Impact: Get The Highest Performance And Graphics.
Build: Gladiator's Finale
Team Comps
When it comes to Itto's teammates, he needs reliable support to be able to deal damage uninterrupted. Itto needs supports who will buff his attack or defense, along with a healer or shielder, preferably who can increase interruption resistance.
Another thing that Itto benefits from is Geo resonance, which is a buff that characters gain due to the presence of two characters or more with the same element. In the case of Geo, it increases shield by 15%. Moreover, shielded characters will deal 15% extra damage and damaging enemies will decrease their Geo resistance by 20% for 15 seconds.
Gorou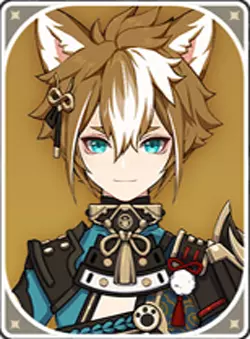 Gorou was practically made to be paired with Itto. Their kits synergize so well since Gorou focuses on buffing Itto's strengths while increasing interruption resistance. Gorou buffs Geo damage, defense, and Geo crit damage. Not only that, but he can also heal allies and generate Geo particles, making him an all-rounder support for Itto.
Zhongli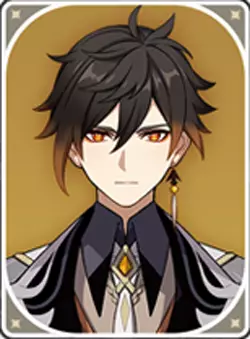 Zhongli is a wonderful support to Itto due to his Physical resistance shred, his shield, and interruption resistance, and the petrify debuff. Pairing Zhongli with Itto will guarantee that Itto will deal as much damage as possible without worrying about enemies stopping him.
Yun Jin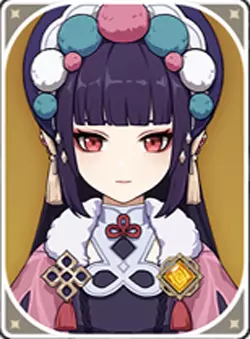 Since Itto is a Physical DPS, Yun Jin does so well with him, especially since he can utilize her 30 normal attacks buff so well due to his attack speed. Not only that, she can generate Geo particles for Itto as well. However, Itto cannot fully utilize her since her buffs are stronger in a party with 4 different elements.
Albedo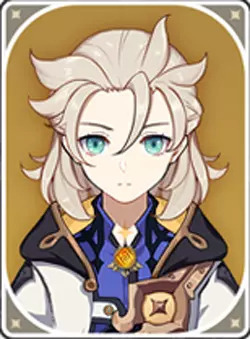 Since Itto's Burst cost 70 energy, he needs a battery to generate particles for him. That's where Albedo will outperform other Geo characters and work well with Itto. Albedo also deals Geo damage, and pairing him with Itto will use the Geo resonance well.
Bennett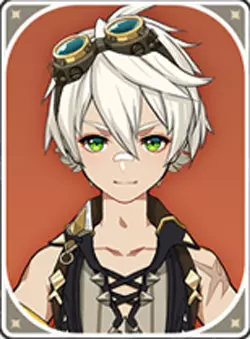 Bennet is a great support to Itto due to his heal and attack buff. For those who have C6 Bennett, Itto can still be used with him since his Geo infusion from his Burst cannot be overwritten by Bennett's Burst. However, Having a Pyro support is not as optimal as having a Geo one.
Also Read: Best Bennett Build: Weapons, Artifacts & Team Comps
Ningguang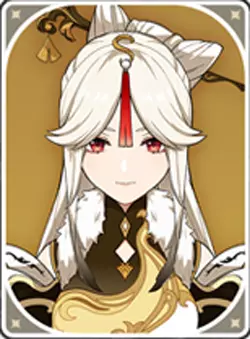 Other than Geo resonance, Ningguang can be a great sub-DPS that both deals damage and generates particles for Itto. Not only that, based on the weapon she uses, she can give buffs to Itto that can be beneficial. An example of that is Thrilling Tales of Dragon Slayers, which will grant allies 48% attack buff.
Constellation
| | |
| --- | --- |
| Stay a While and Listen Up | When Itto uses his Elemental Burst, he will gain two superlative stacks, and after one second, he will gain one stack every 0.5 seconds for 1.5 seconds |
| Gather 'Round, It's a Brawl! | After using Itto's Elemental Burst, its cooldown will be decreased by 1.5 seconds and restore 6 energy to Itto for each Geo character. This bonus capped at three Geo characters. |
| Horns Lowered, Coming Through | Increases the level of the Elemental Skill by 3 and the maximum level to 15 |
| Jailhouse Bread and Butter | When Itto's Elemental Burst's duration expires, all allies gain 20% attack and defense for 10 seconds |
| 10 Years of Hanamizaka Fame | Increases the level of the Elemental Burst by 3 and the maximum level to 15 |
| Arataki Itto, Present! | Itto's charged attacks deal 70% crit damage. Moreover, using superlative attacks has a 50% chance to not consume superlative stacks |
Of Itto's constellations, most of them are fairly minor and do not offer a major change is his damage output. This makes Itto fairly great without any constellation. However, his sixth constellation is phenomenal to have since the 70% crit damage boost can turn Itto into a beast. However, for F2P and light spenders, C0 Itto is enough in most situations to deal a lot of damage.
Itto excels in dealing a lot of damage while being on the tanky side due to his artifacts and weapons build. His fast Superlative attacks can be a massive damage source while being fairly quick for a claymore user. Unfortunately, for those who want to reach him to his true potential, the process might be very costly since it lies in C6.
Even though his comp is more specific in comparison to other five-stars, Itto's damage can more than compensate for that. He has great potential especially in the right comp to be a beast who destroys his enemies. Overall, he is a great character to have in your collection.
All image copyrights belong to Mihoyo, Genshin Impact fandom, and Genshin honeyhunterworld.