Noelle is a Geo claymore user that can be used as a main DPS or a shielder and healer. Noelle can provide both protection and healing, making her an amazing support in many teams. While her shield is not as strong as Zhongli, she has other benefits in her kit to compensate for that.
Noelle is a fairly easy character to build, as she only needs one stat which is defense. However, she can be played as a DPS or support shielder, which has a completely different playstyle and build. This is why it is important to build her and her team comp correctly in order to maximize her damage or supportive capabilities. Here you can learn how to optimize her build to reach her peak performance!
Skills
Normal Attack: Favonius Bladework – Maid
Noelle strikes up to four times, and holding the attack makes Noelle spin, dealing damage to surrounding enemies while consuming stamina. After Noelle stops spinning, Noelle performs a powerful slash that deals extra damage. This skill is not as impactful as other skills. Thus, it takes the least priority in leveling up.
Elemental Skill: Breastplate
Noelle takes a stance and creates a shield that scales with Noelle's defense, dealing Geo damage to nearby enemies. While the shield is active, when Noelle's normal and charged attacks hit enemies, it has a 50-60% chance to heal allies based on the Skill's level. The heal also scales based on Noelle's defense. This is the most important skill in Noelle's support kit, so it takes the highest priority in leveling up.
In comparison to Zhongli, Noelle has ups and downs depending on multiple things. As for her advantages, Noelle's shield can heal allies while shielding them. Moreover, it is slightly weaker than Zhongli. Meanwhile, her disadvantage is that the shield has higher downtime, lacks the resistance shred and only heals while she is on-field.
Elemental Burst: Sweeping Time
Noelle takes a stance then strikes around her, dealing Geo AOE damage to nearby enemies and grants her a buff. Sweeping time increases Noelle's attack scaling with her defense and her attack range. Moreover, her attacks are converted into Geo damage that cannot be overridden by element infusion from other characters such as Bennett's C6 Burst.
Passive: Devotion
While Noelle is off-field, if the active character's HP drops below 30%, Noelle grants that ally a shield that scales with 400% of her defense for 20 seconds (60-second cooldown). This shield absorption is 150% effective against all elemental and physical damage.
2nd Passive: Nice and Clean
The cooldown of Noelle's Elemental Skill decreases by 1 second for every 4 hits she deals from her Normal or charged attacks. However, if a hit strikes multiple opponents, it will only count as one hit.
Weapons
Redhorn Stone­thresher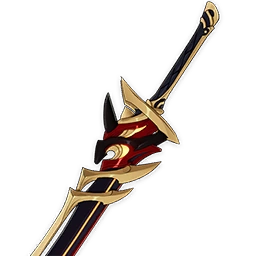 Redhorn Stone­thresher is currently the best weapon on Noelle as it makes her a well rounded character. It improves both her supportive capabilities and damage output by increasing defense by 28-56% and crit damage by 88.2%. It also grants her normal and charged attack extra damage that increases based on 40-80% of Noelle's defense. All those buffs make Noelle's damage a lot better while improving her shield and healing capabilities.
Whiteblind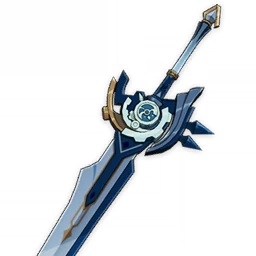 The best second option for Noelle as it can be forged and F2P friendly. It increases defense by 51.7% and can obtain 4 stacks by hitting an enemy 4 times by normal and charged attacks. Those stacks increase Noelle's attack and defense by 6-12% each. While it is a weaker version of Redhorn Stone­thresher, Whiteblind has the core stats that Noelle needs and is easy to acquire.
Favonius Greatsword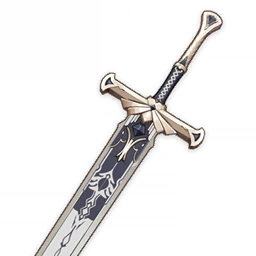 Favonius Greatsword isn't necessarily the best option for Noelle as Whiteblind outperforms it. However, it has two unique advantages that make it great in some situations. The first advantage is that it has 61.3% energy recharge, which is great for keeping Noelle's Burst up. The second advantage is the particle generation from its passive. While it requires a critical hit to activate, Noelle's charged attack deals multiple hits, making the chance of critting a lot higher.
Artifacts
When it comes to artifacts, there are two sets that work on her depending on her use. The best set for her is Husk of Opulent Dreams that increases defense by 30%. Moreover, it grants Curiosity buff that can increase defense and Geo damage up to 24% at four stacks. Noelle can gain stacks by dealing Geo damage to enemies or by being off-field for three seconds.
The second set that can work for her is the Retracing Bolide set, as it increases the shield strength by 35%. This buff is great for her especially if Noelle is used as a shielder support or main DPS. The four piece bonus grants 40% normal and charged attack damage, which is very beneficial for DPS Noelle. As for her substats, Noelle only needs one stat, which is defense. However, energy recharge is useful in keeping her Burst up. Crit rate and Crit damage are nice to improve her damage even if she is used as a shielder.
Build: Husk of Opulent Dreams
Flower
Plume
Sands
Goblet
Circlet
Substats
1. HP
1. ATK
1. DEF %
1. DEF %
1. DEF %
1. DEF %
2. Energy Recharge
3. Crit Rate %
4. Crit DMG %
Also Read: Best Settings For Genshin Impact: Get The Highest Performance And Graphics.
Build: Retracing Bolide
Flower
Plume
Sands
Goblet
Circlet
Substats
1. HP
1. ATK
1. DEF %
1. Geo DMG Bonus or DEF %
1. Crit Rate/DMG %
1. DEF %
2. Energy Recharge
3. Crit Rate %
4. Crit DMG %
Team Comps
Noelle is a great character in many team comps. This is due to the fact that she is a shielder and that makes it a valuable position in all team comps. Not only is she a shielder, she can also heal through her Elemental Skill as well.
As for her DPS team, the best team comp includes adding supports that increase her shield or an ally that debuffs enemies. Another valid option is adding a sub DPS for off-field damage. The best off-field DPS would be a character who deals damage after normal or charged attacks, as that is what her kit revolves around.
However, Noelle truly shines in a mono Geo team. Geo characters are known to synergize well with each other through their kit and Geo Elemental resonance. This resonance increases her shield value by 15% while increasing shielded ally's damage by 15% and decreases the Geo resistance of enemies hit by 20%.
Gorou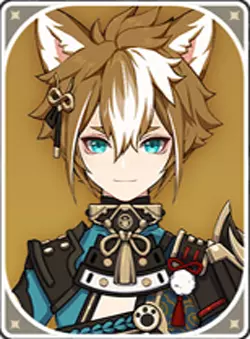 Gorou is one of the best teammates to Noelle due to his significant defense increase and Geo damage, which is amazing in boosting her shield or C6 damage. However, Gorou's supportive capabilities truly shine in a mono Geo team as his passives give more defense based on the number of Geo characters in his team, along with his C6 constellation that gives up to 40% Geo crit damage with three Geo teammates.
Albedo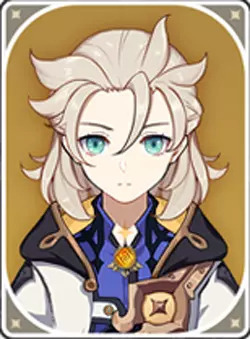 Albedo is an amazing pair with Noelle for Two main reasons. The first being his strong sub-DPS damage while Noelle is on-field dealing damage in her DPS build. The second reason is his battery generation, which is very useful in keeping Noelle's Burst always up.
Itto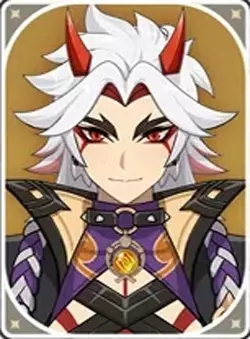 Pairing Itto with Noelle is one way to split the DPS window between both of them, as Itto can deal damage while Noelle's Burst is on cooldown, and when his Burst finishes, she switches in and uses her Burst. This allows their rotation to be consistent while dealing continuous damage.
Xingqiu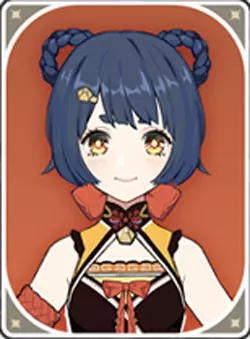 Xiangling is an Amazing sub-DPS to pair with Noelle. While they lack elemental reaction synergy, Xiangling's Burst can stick to enemies while Noelle is fighting them in melee range. Not only that, having both in a team with a Hyper Carry can give both defensive and offensive capabilities to that team.
Zhongli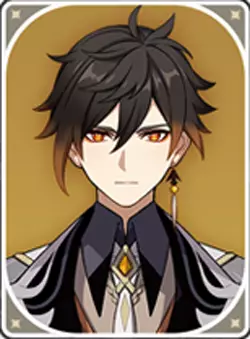 While it's an overkill to put two shielders in the same team, Zhongli can be an amazing support to Noelle. This is due to his shield being more effective, while shredding their elemental resistance along with the Geo resonance. This creates an amazing field for Noelle to shine and deal massive damage.
Yun Jin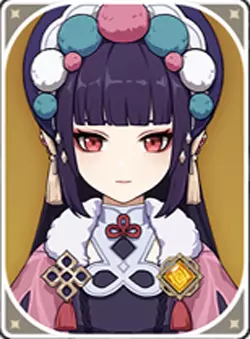 One Unique thing about Noelle's Burst is that while it is an empowering Burst, the damage counts as normal attacks not Burst damage. This means that Yun Jin's buffs apply to her where she can increase her normal attack speed and normal attack damage. The only issue is that it does not use her passive optimally, but it works well enough to be a great support for her.
Constellation
| | |
| --- | --- |
| I Got Your Back | While the Elemental Skill and Elemental Burst are still active, the chance of healing from the Elemental Skill is increased to 100% |
| Combat Maid | Increase Noelle's charged attack damage by 15% and decrease its stamina consumption by 20% |
| Invulnerable Maid | Increases the level of the Elemental Skill by 3 and the maximum level to 15 |
| To Be Cleaned | When the shield from Noelle's Elemental Skill expires or breaks, it deals Geo damage that scales with 400% of Noelle's damage |
| Favonius Sweeper Master | Increases the level of the Elemental Burst by 3 and the maximum level to 15 |
| Must Be Spotless | Noelle's Elemental Burst increases her attack by 40% of her defense. Moreover, the duration of the Burst increases by 1 second every time she kills an enemy (maximum 10 seconds increase) |
When it comes to constellations, Noelle is fairly dependent on two constellations depending on her use. For support Noelle, her first constellation is extremely important as it makes her healing more reliable.
As for DPS or sub-DPS Noelle, the sixth constellation is almost a must, as it provides an important boost to her damage by increasing her attack based on her defense. Meanwhile, her second constellation is another great damage boost especially that it reduces stamina consumption.
Noelle is a great F2P shielder that is both easy to build and versatile to play. While her shield is not as strong as Zhongli, it is still considered great and can block a decent amount of damage. All while healing allies and dealing decent damage.
Overall, Noelle is a great character especially for beginners. She can be pulled from the beginner's wish banner. She is a great starter character that can carry you all the way till end game all while putting minimal effort into building her.
All image copyrights belong to Mihoyo, Genshin Impact fandom, and Genshin honeyhunterworld.